I felt really honored to be chosen as one of Islands Souvenirs' Cut & Style Blogger Ambassadors together with one of Philippines Top Fashion Bloggers Kryz Uy and Cebu's Top Fashion Bloggers Eden Villarba, Gizelle Sembrano and Gillian Uang. Cut & Style your Sinulog shirt campaign was initiated by Islands Souvenirs to spice up their Sinulog Shirts by cutting and styling it and making it your own. If you are too afraid of ruining your shirt, you can have it cut and styled at a Islands Souvenirs branch near you for only Php50. But if you are brave enough you can follow my Cut & Style ideas below.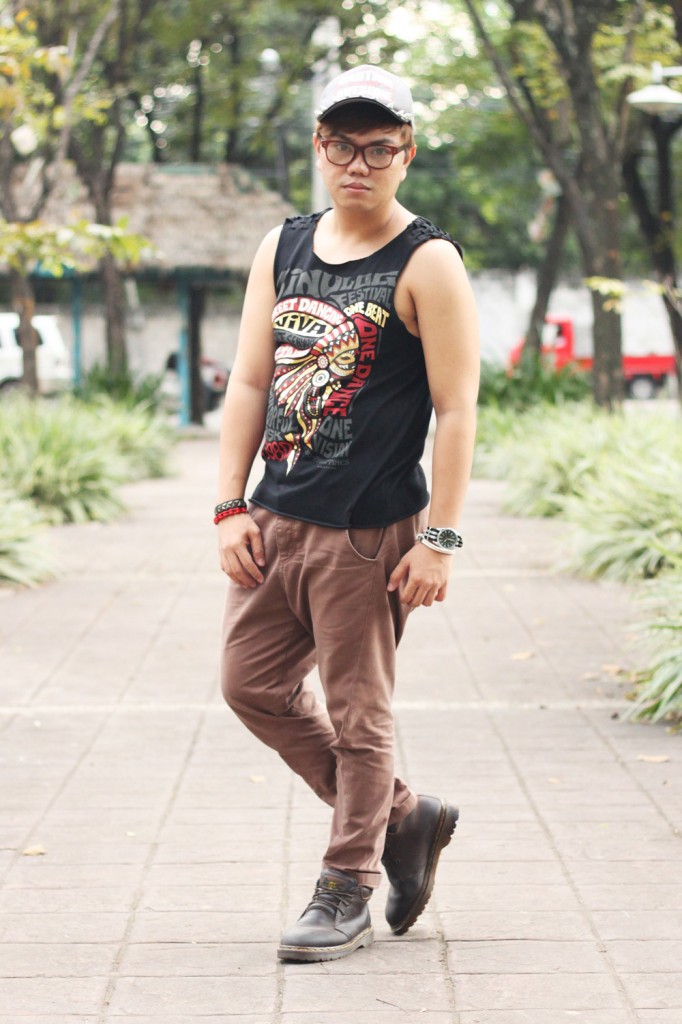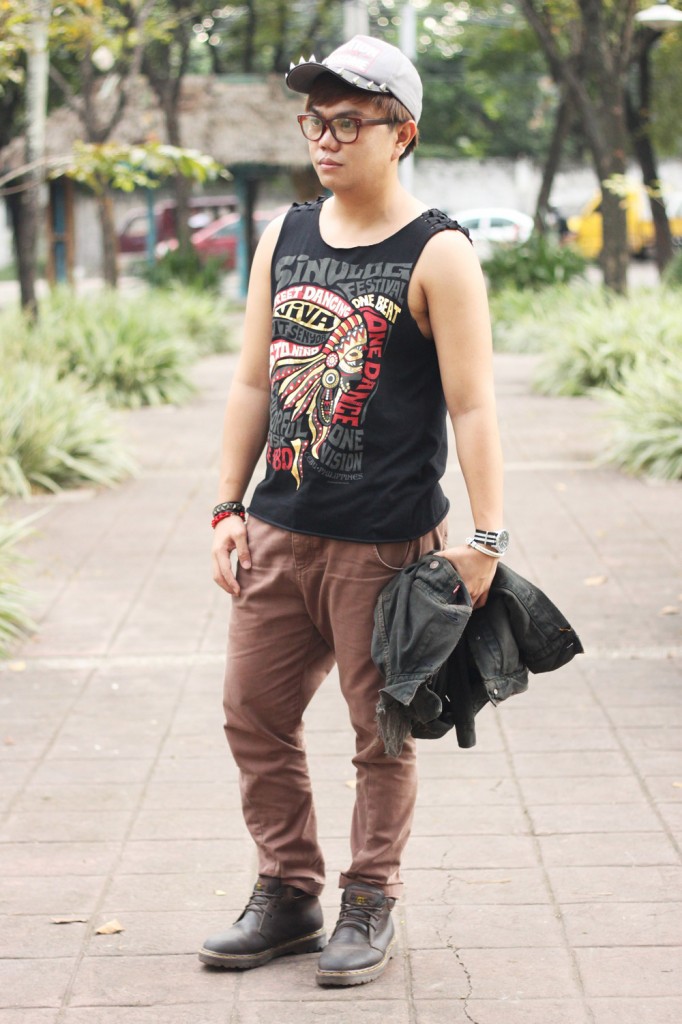 I'm wearing DIY SM Accessories baseball cap and leather bracelets, ANX eyeglasses, Islands Souvenirs Sinulog shirt, Tomato watch, Topman chinos, Levis worn out denim jacket and Dr. Martens boots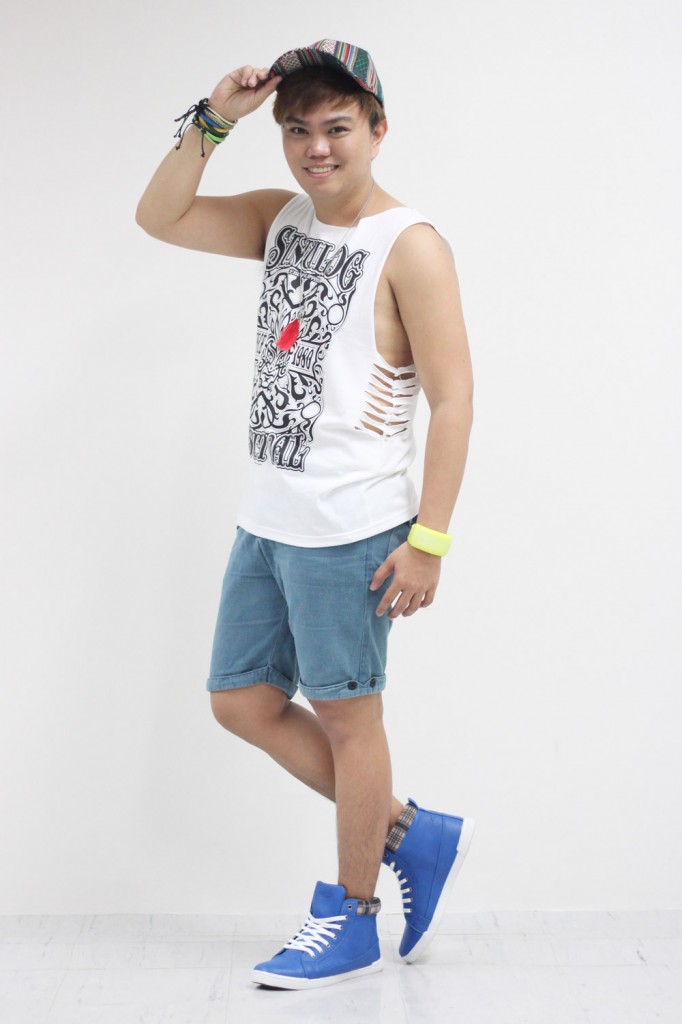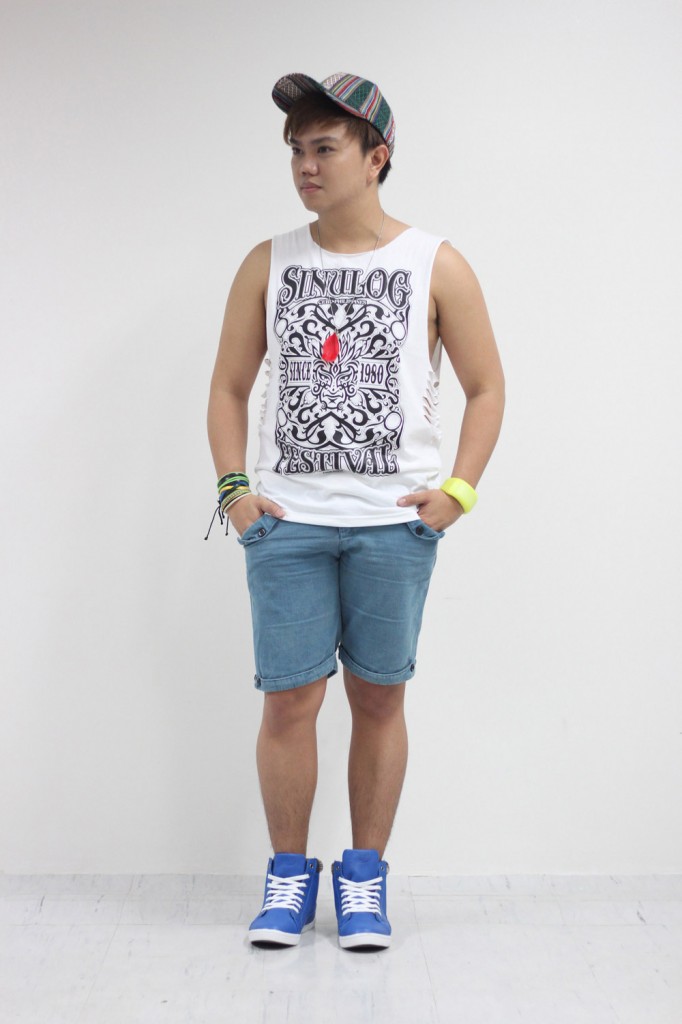 I'm wearing SM Accessories tribal cap and bracelets, Islands Souvenirs Sinulog Shirt, Multiply.com feather necklace, ODM watch, Topman shorts and Bench kicks.
Want to own and Islands Souvenirs Sinulog Shirt for FREE? I'm giving away 1 Sinulog Shirt for Men (Medium) and 1 Sinulog Shirt for Women (Small) on PhilippineStreetFashion.com, JOIN NOW!