Last month, we did a photo shoot at the beautiful Mövenpick Hotel Mactan Island Cebu with a theme Bank on Basics. This was in line with Giordano Philippines' "Bank on Basics" campaign which aims to provide customers high quality basic clothing that will never go out of style. Giordano's basic collection includes basic tees, colored shorts and pants, polo shirts and button downs.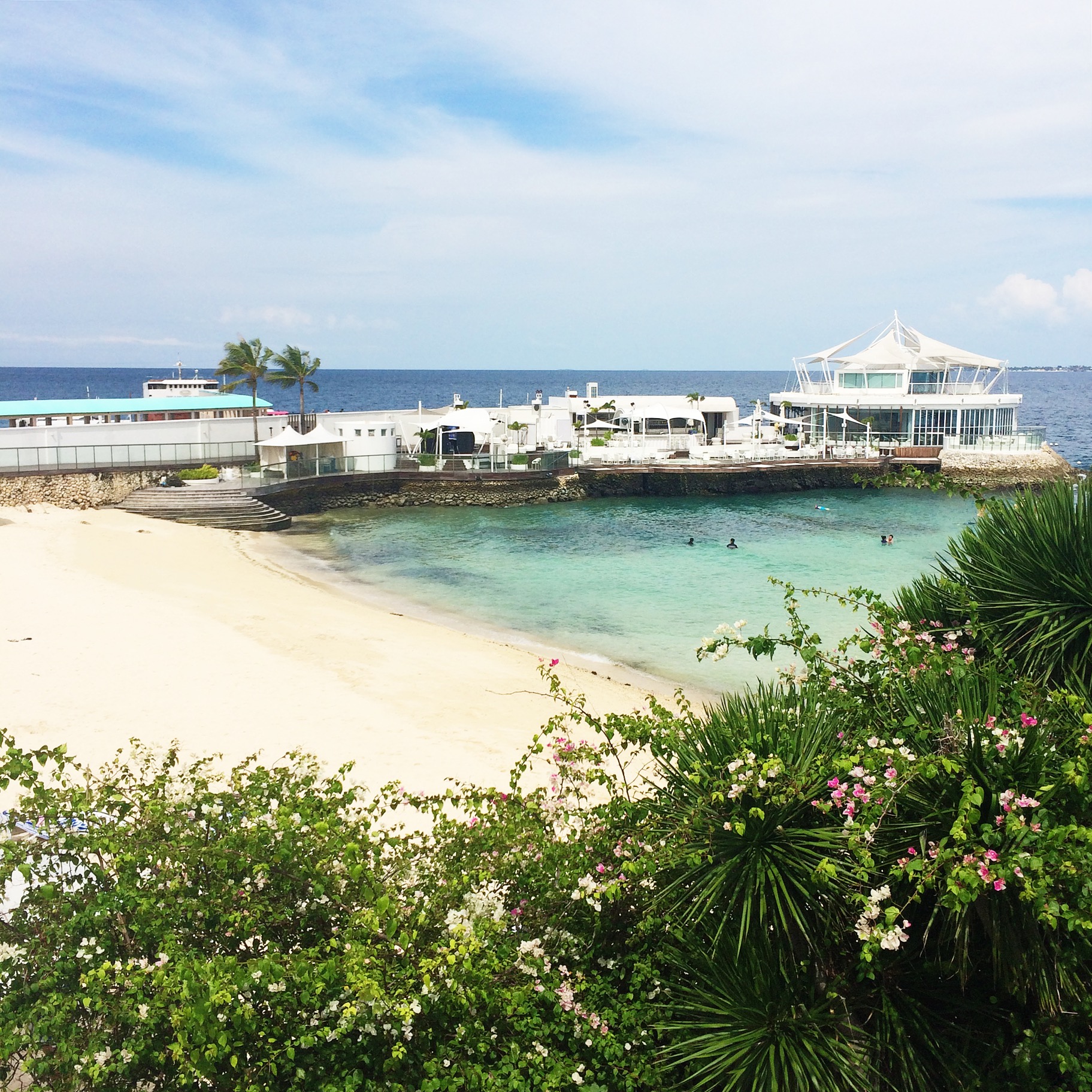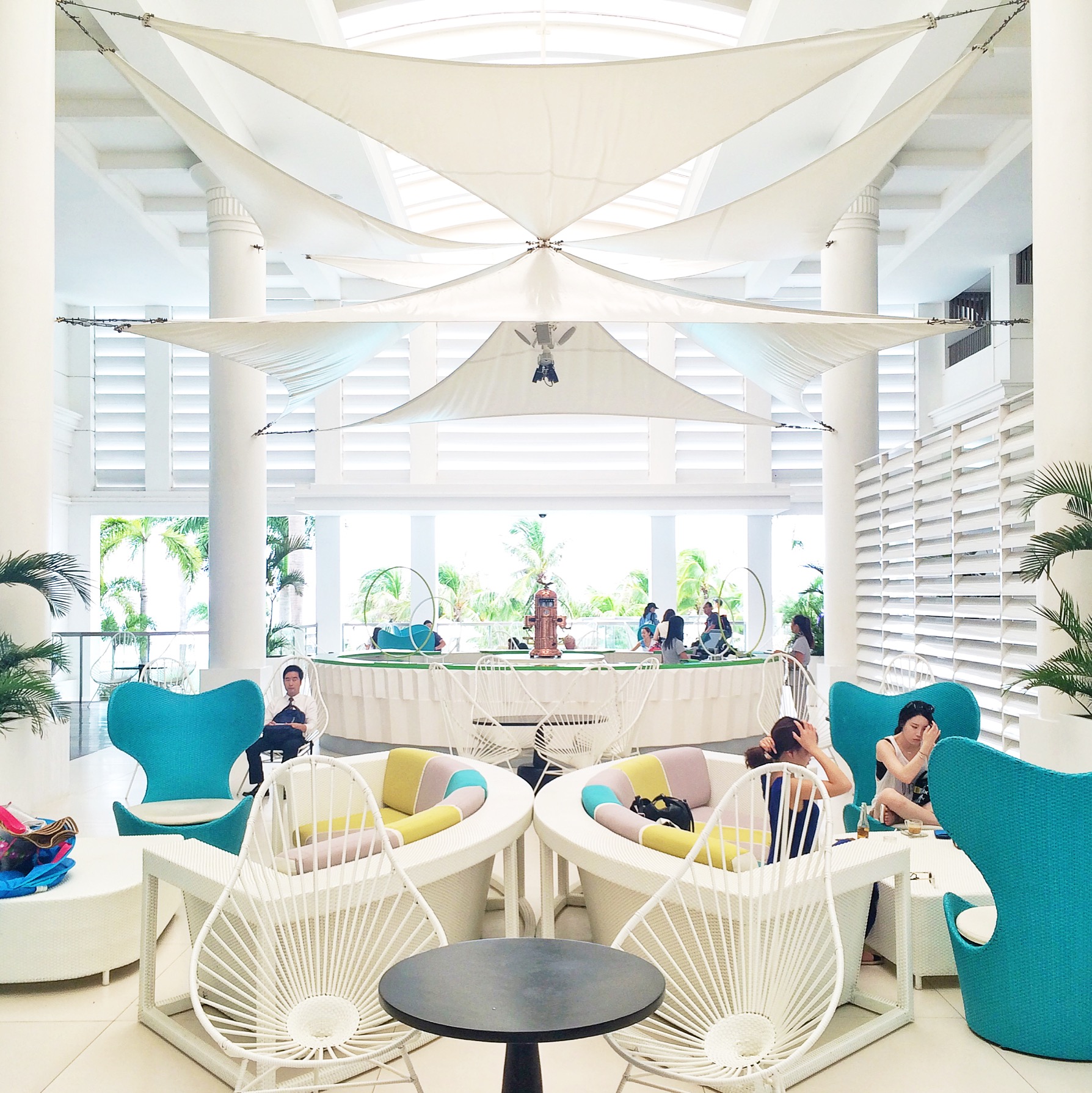 Giordano Philippines was generous enough to provide us, the members of Cebu Fashion Bloggers, their crew neck and v-neck tees that will be used for the shoot. The challenge is for us to come up with a unique and personal look. Everyone got really excited because this is the first time that Cebu Fashion Bloggers will be doing a photo shoot with our new members.
I seldom wear basic pieces and when I do, I make sure that I wear something that will make it stand out. I picked a blue crew neck tee and layered it with a white button down, a red jersey shorts and white sneakers to match the venue. To make the look standout, I used black handkerchief as a scarf. This idea came from The Return of Superman, a Korean reality series where in one of the celebrity dad always wears it. To complete the look, I also used a small body bag which a friend gifted to me. I really like using this bag because its size is perfect to store my necessities.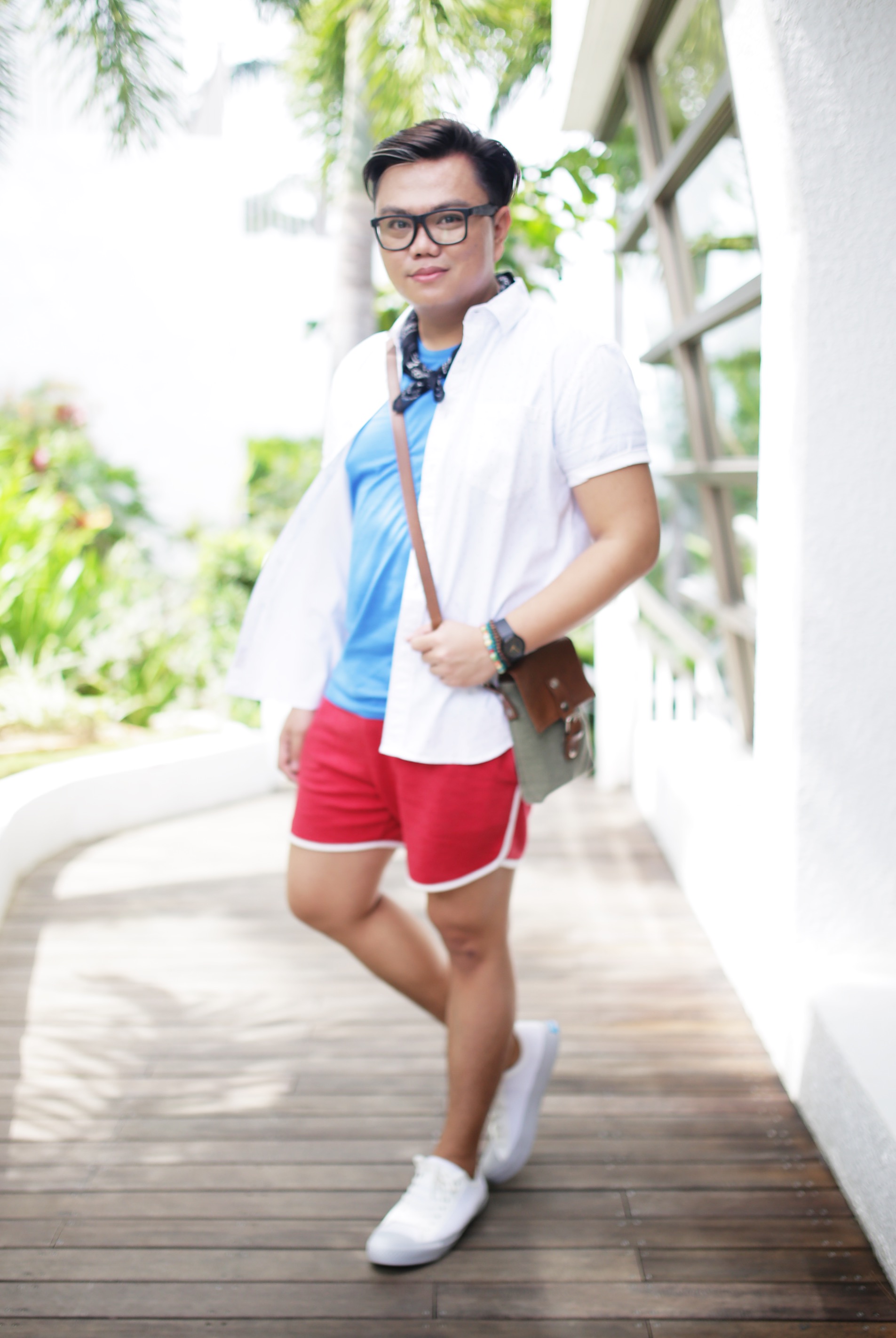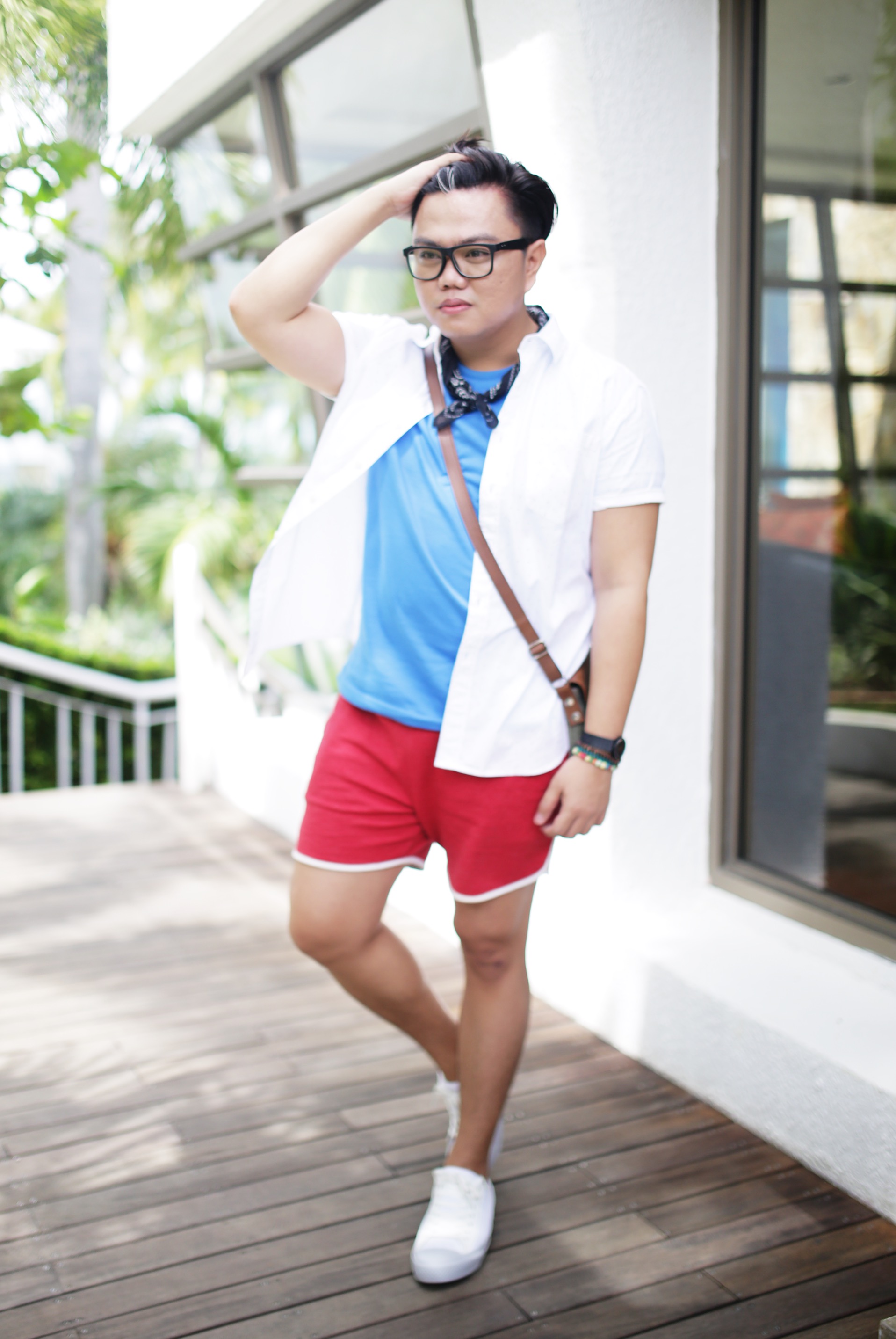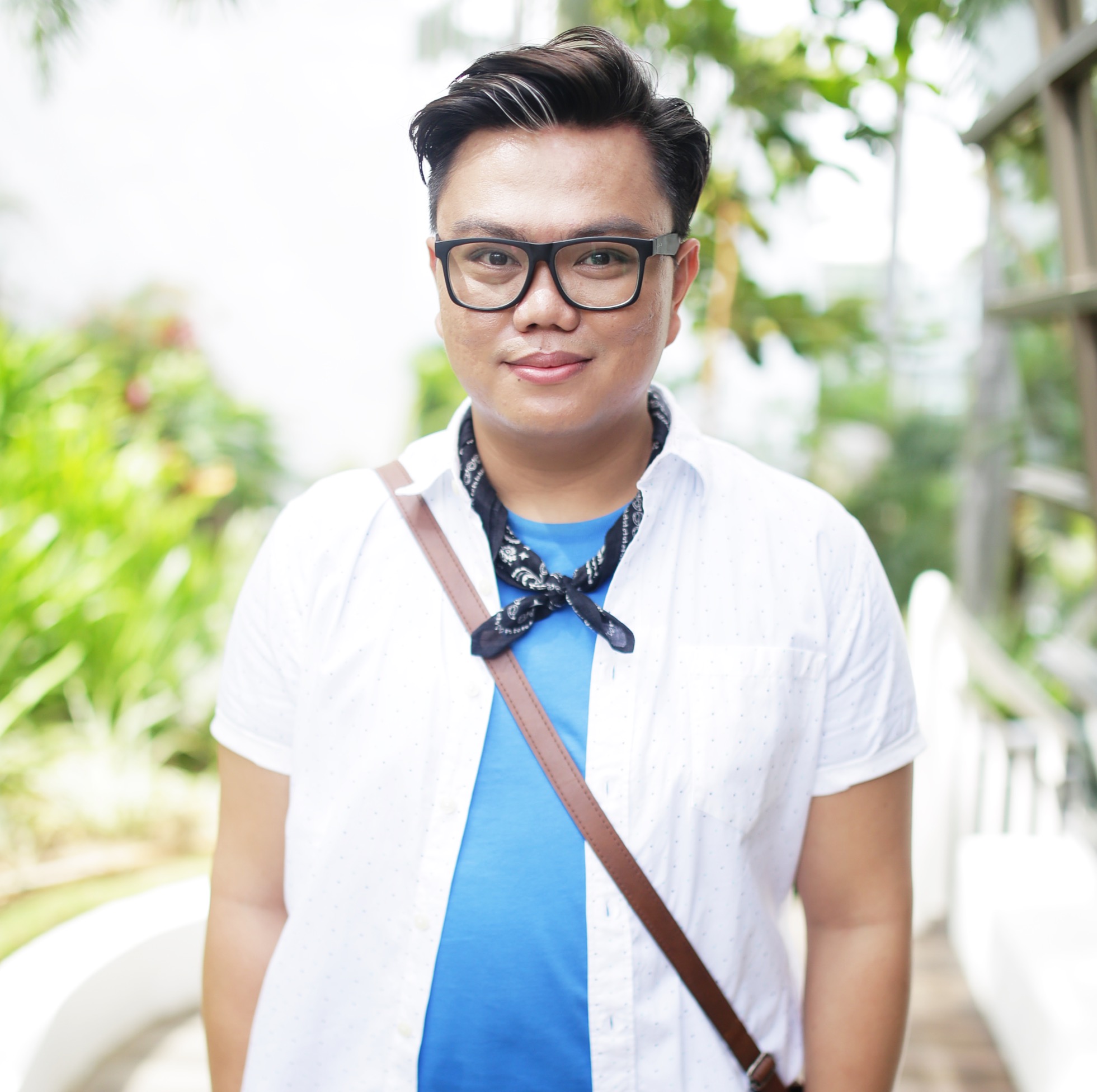 I was also happy with my new haircut courtesy of Sports Barbers. I've always had my bangs to cover my Vitiligo, a skin condition where in a portion of the skin losses its pigment thus explain the white color. I thought that it's nothing to be ashamed of and thank you Sports Barbers for coming up with a perfect hair style for me. Since I had this new hair style, I've been asked a lot about my white hair, and my answer is, it is natural. Vitiligo also affects hair and turns it into white color.
Photos by: Burtz Rolian of Blink Box Photos