Nautical style is one of my favorite looks to pull off, one reason is because it's timeless. Since the look became a hit in the 1920's, it has became a yearly trend specially during summer. Another reason why I love this look is because it is very easy to put together. The key to nautical style dressing is coming up with an outfit which features blue, white and stripes. Pair it with boat shoes, scarf, a captain's hat or an anchor accessories to complete your look. You need to be careful in coming up with this look though or you might end up looking like you're wearing a costume.
You don't really need a sailboat or go boating to wear a nautical look. It was one hot afternoon when my friend Doyzkie and I decided to visit Kristine. We were supposed to lounge by the pool but sadly it was closed, good thing we were allowed to snap some photos.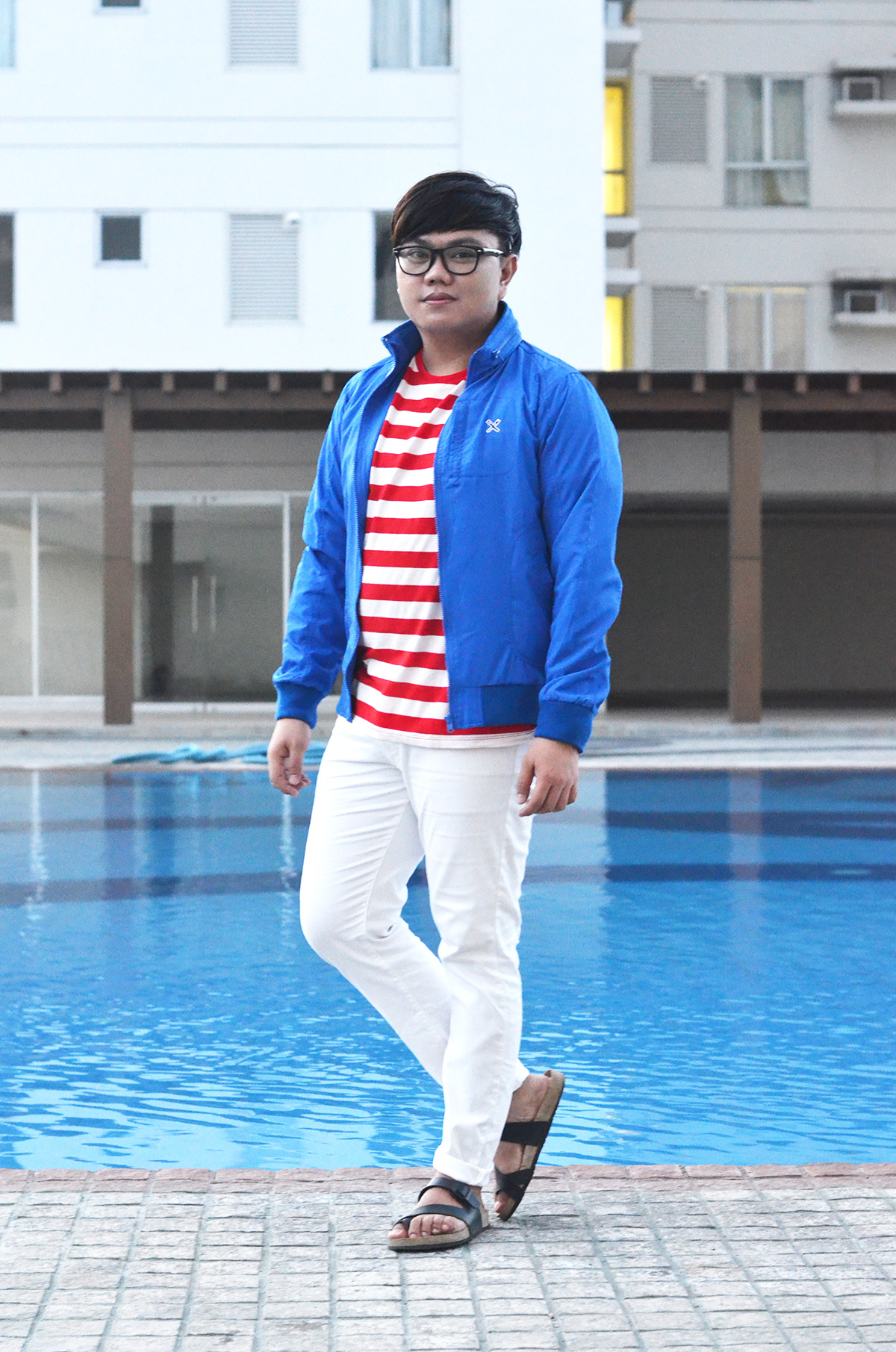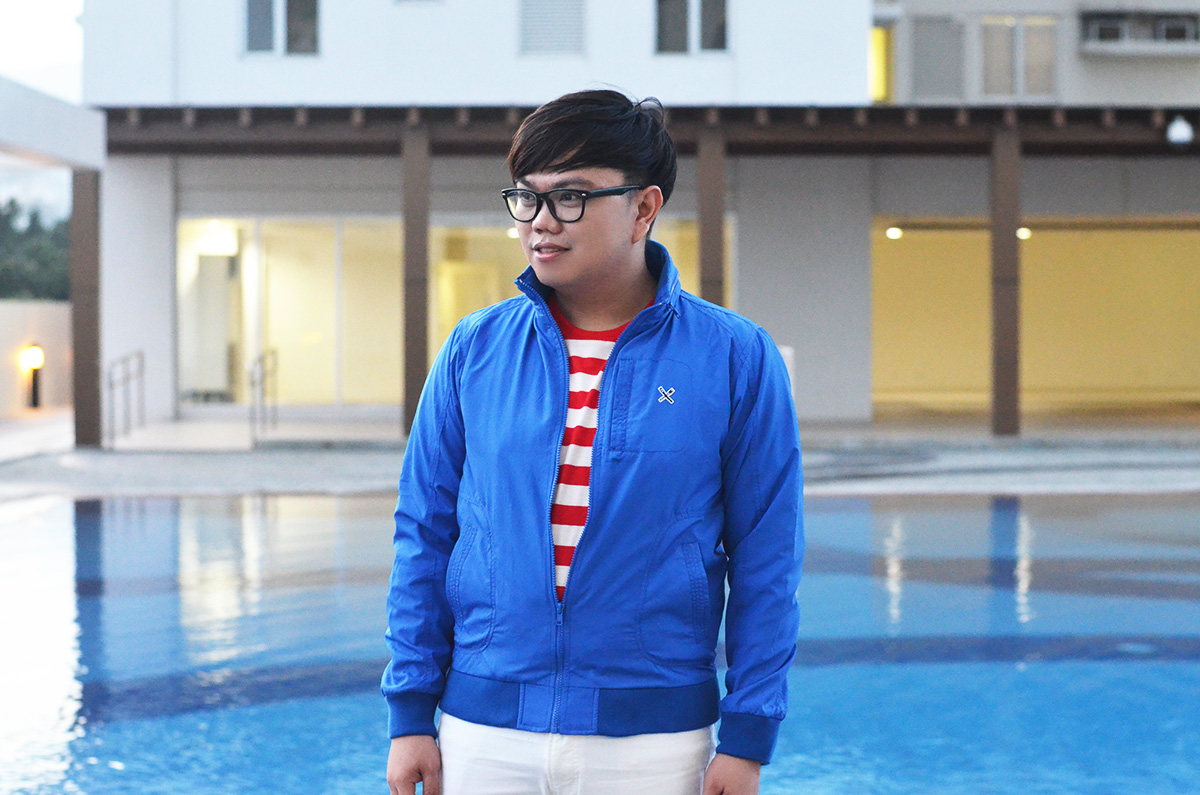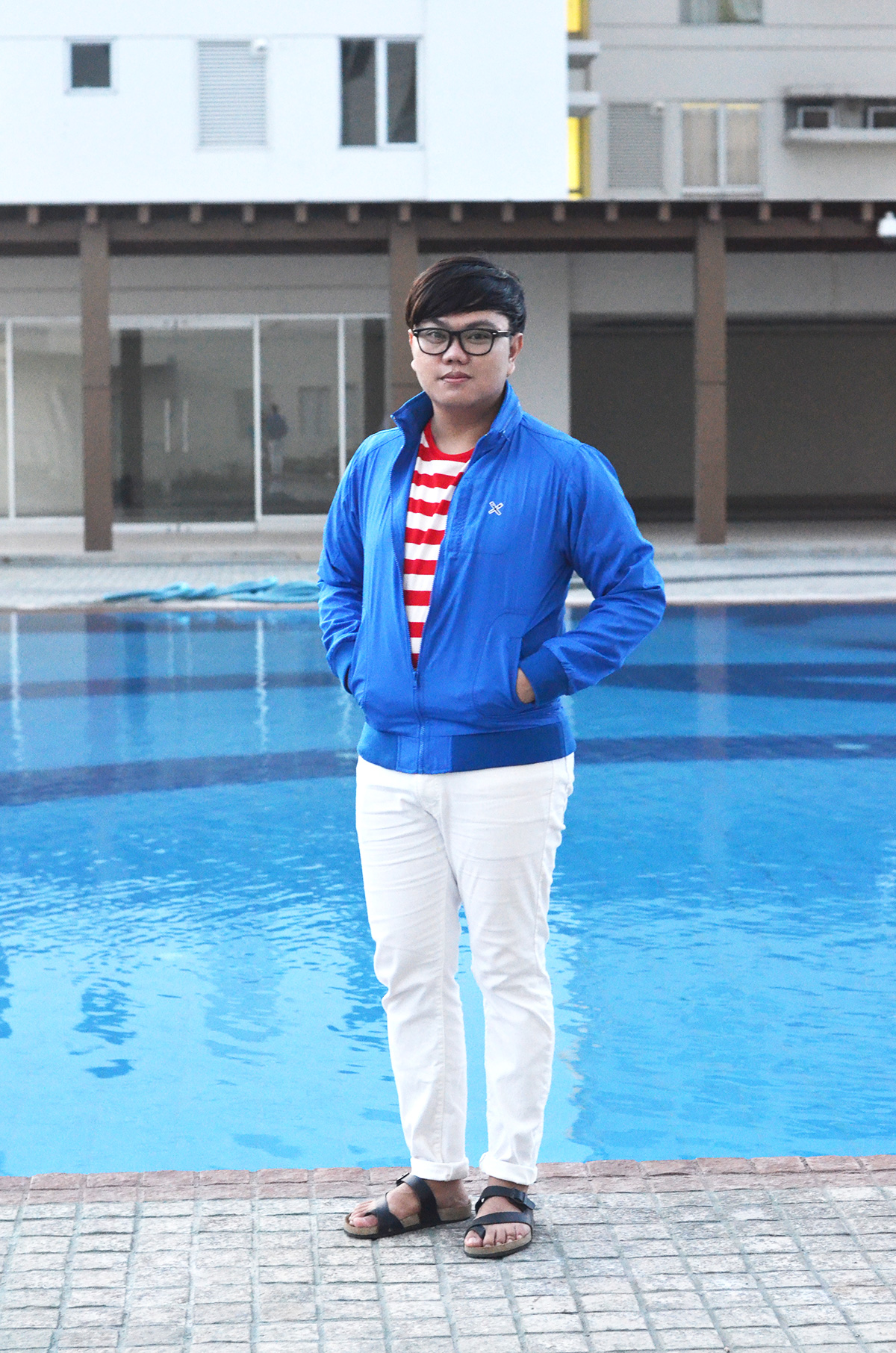 When it comes to nautical style, Regatta is always the first brand that comes to mind. I fell in love with their rain jacket as soon as saw it in the store. It's functional, light weight, waterproof and comes in electric blue color which I really like. I paired it with a red and white stripped crew-neck shirt to make it look nautical. Then I matched it with a white pants and mandals to tone down the look a little.
Photos by: Doyzkie
Regatta is opening their new store at SM Seaside Cebu on November 27th. Say yes to adventures and experience the #RegattaGoodLife. Follow @regatta_clothing on Instagram to get the latest updates and promos.