I've been a blogger for more than 5 years now. Because of blogging, I became friends with other bloggers as well as other members of the media. The reason behind this is probably we always see each other on events and we just get a long really well. It's always a non-stop laughter and "chika" when we are all together in one event.
Last December, I was invited to experience the Ibiza Loft of Mövenpick Hotel Mactan Island Cebu. I was very thrilled because my blogger and media friends got invited too.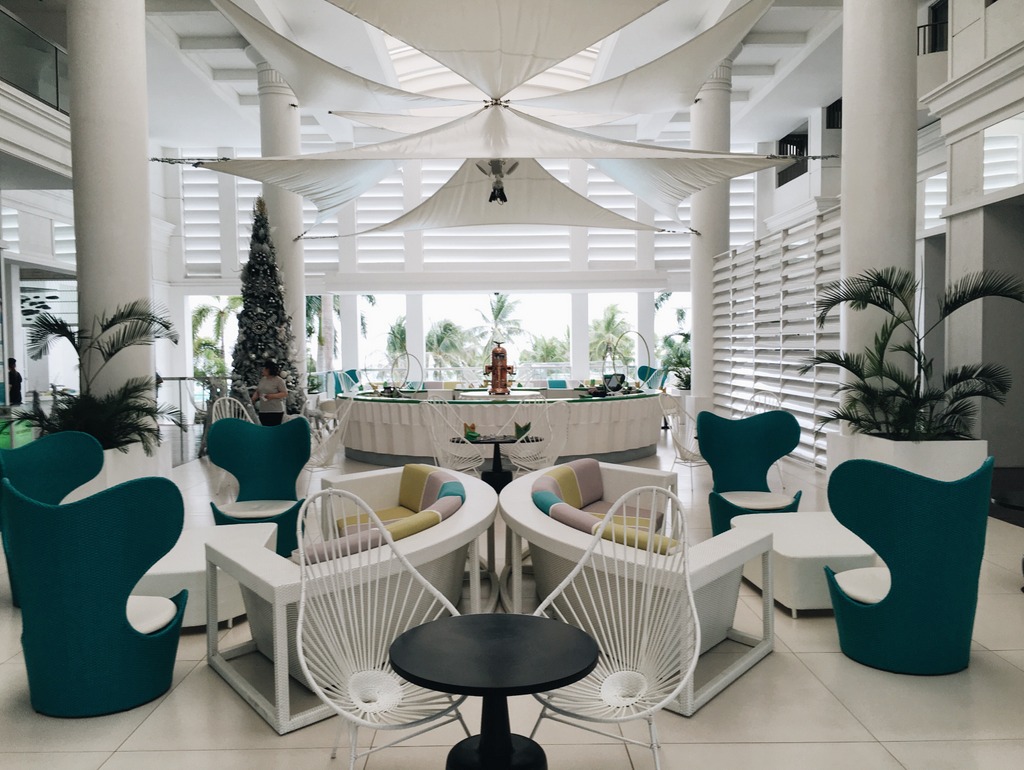 Mövenpick Hotel's Ibiza Loft is a chic 2-level, 3 bedroom suite located at the 21st and 22nd floors. The loft is perfect for the family or group of friends because it can accommodate up to 8 people. Ibiza Loft is complete with amenities that you expect in a hotel to make your stay comfortable.
You accommodation with Ibiza Loft also comes with the following freebies:
Complimentary Breakfast for 8 adults
1 bottle of Celebrus
2 Manny O. wines (1 red, 1 white)
2 Bottles of Standard House Spirits
Fruit Juice (orange)
Mixers (2 tonic water, 2 Coke, 2 Sprite)
Afternoon snacks
Free access to Executive Lounge
Turn down amenities
Butler service
Airport transfer via Porsche Cayenne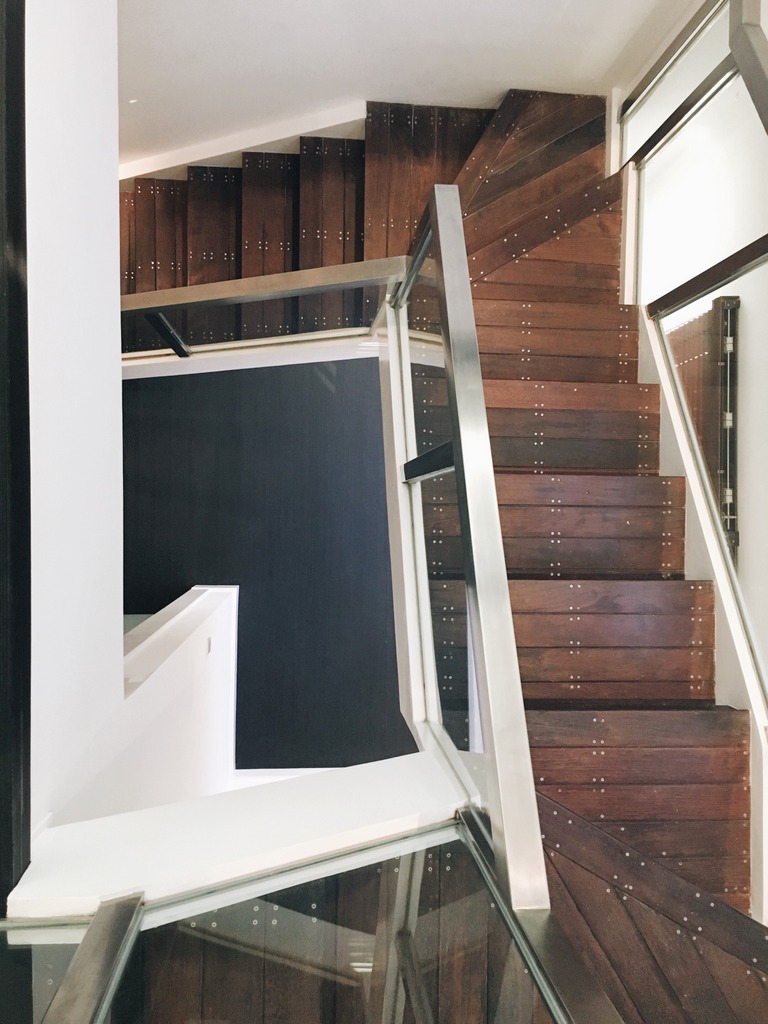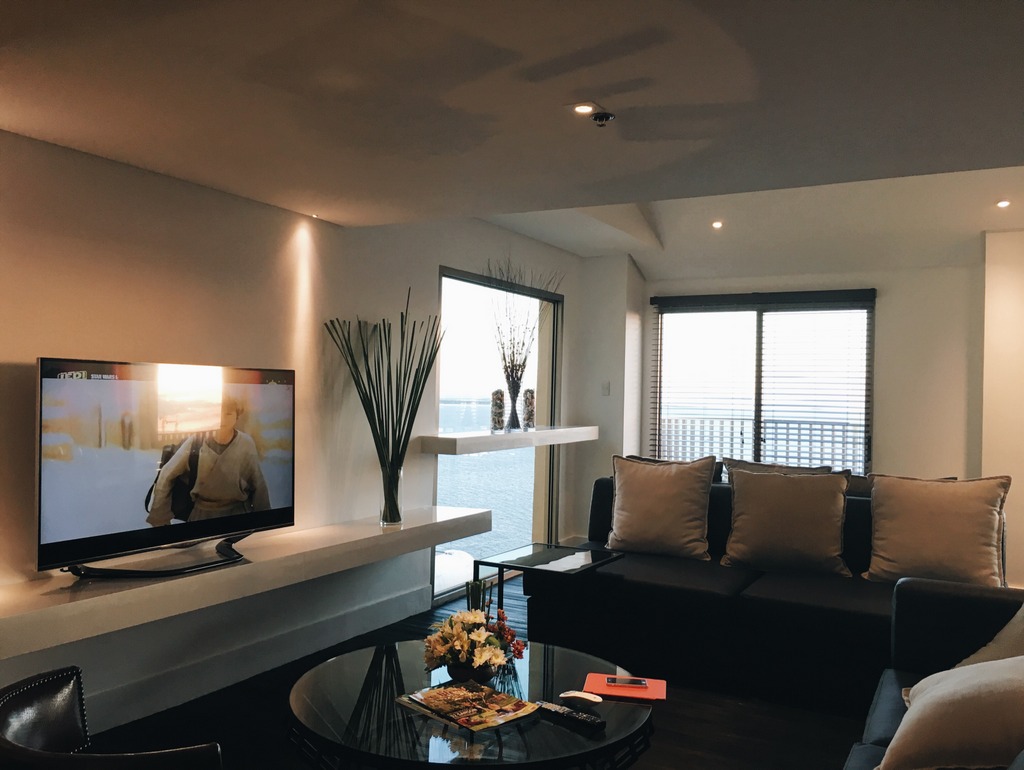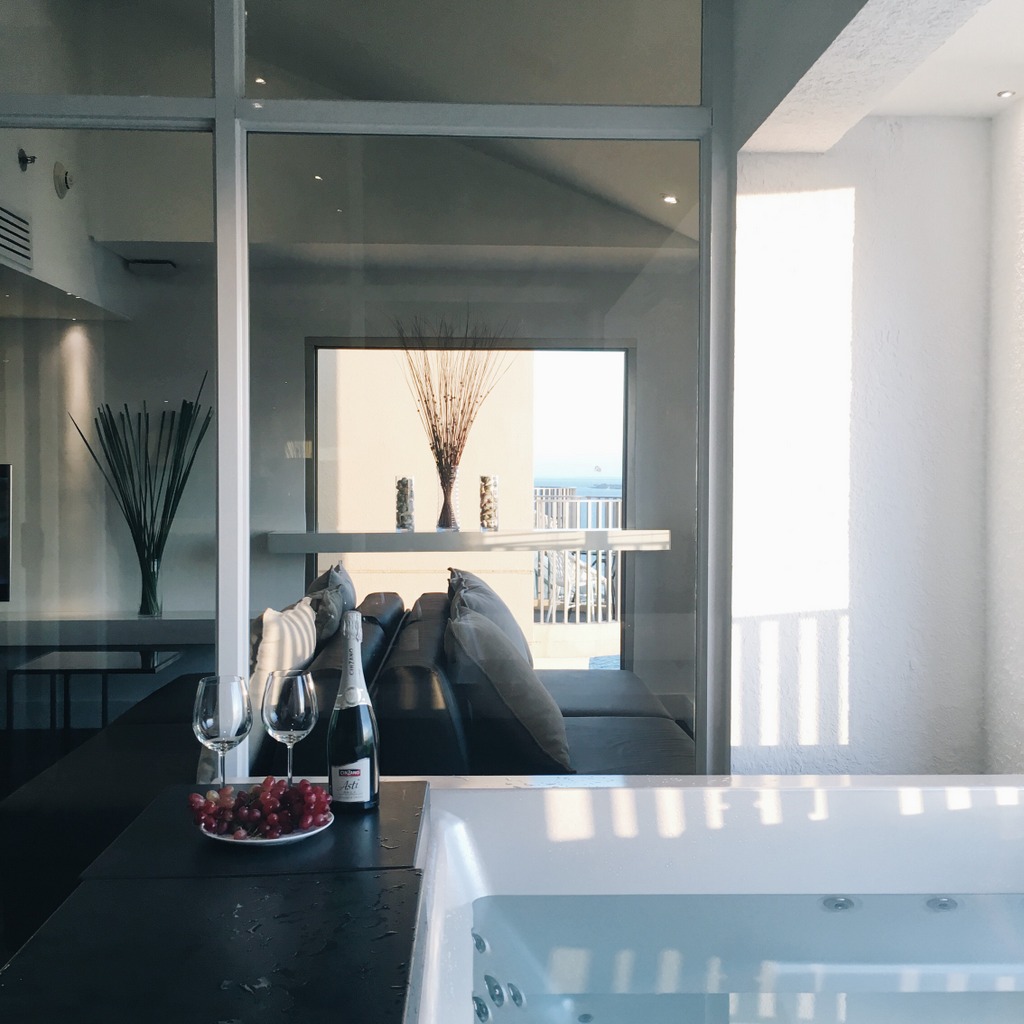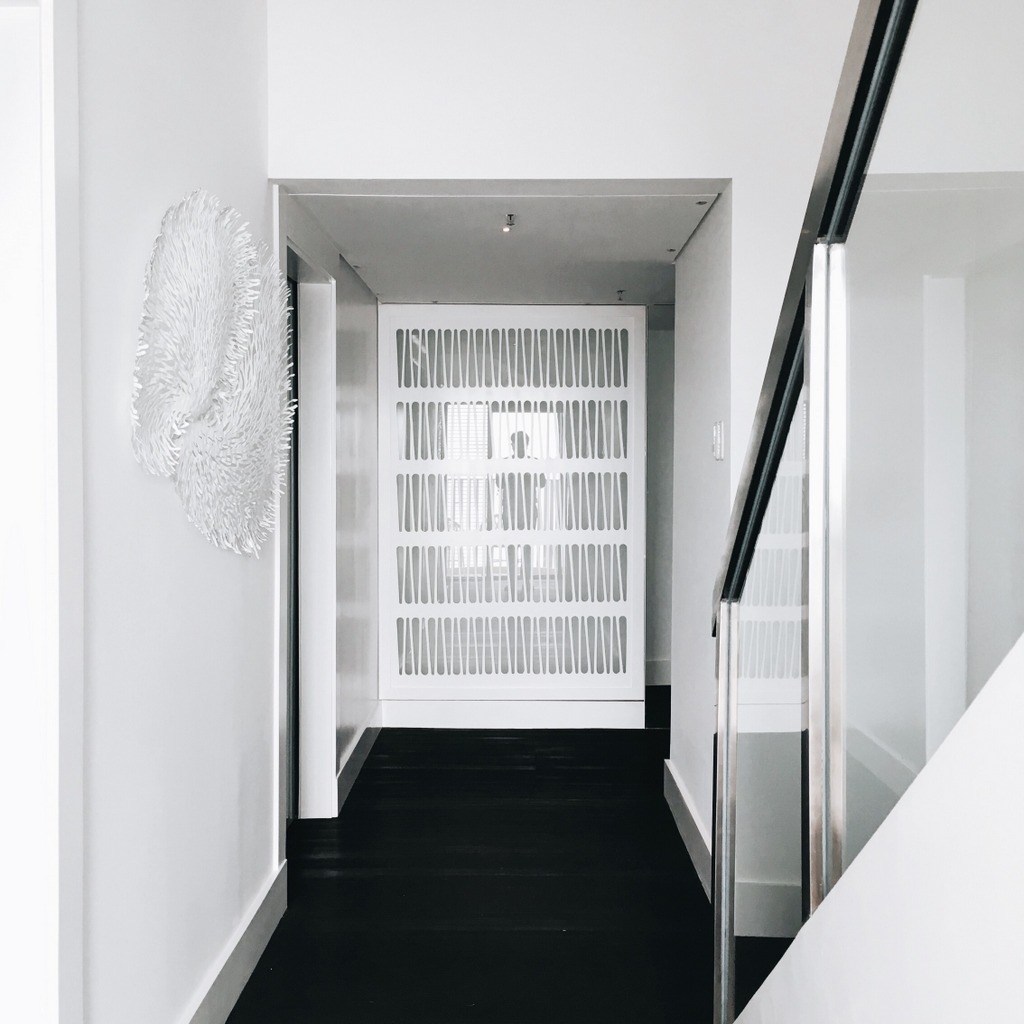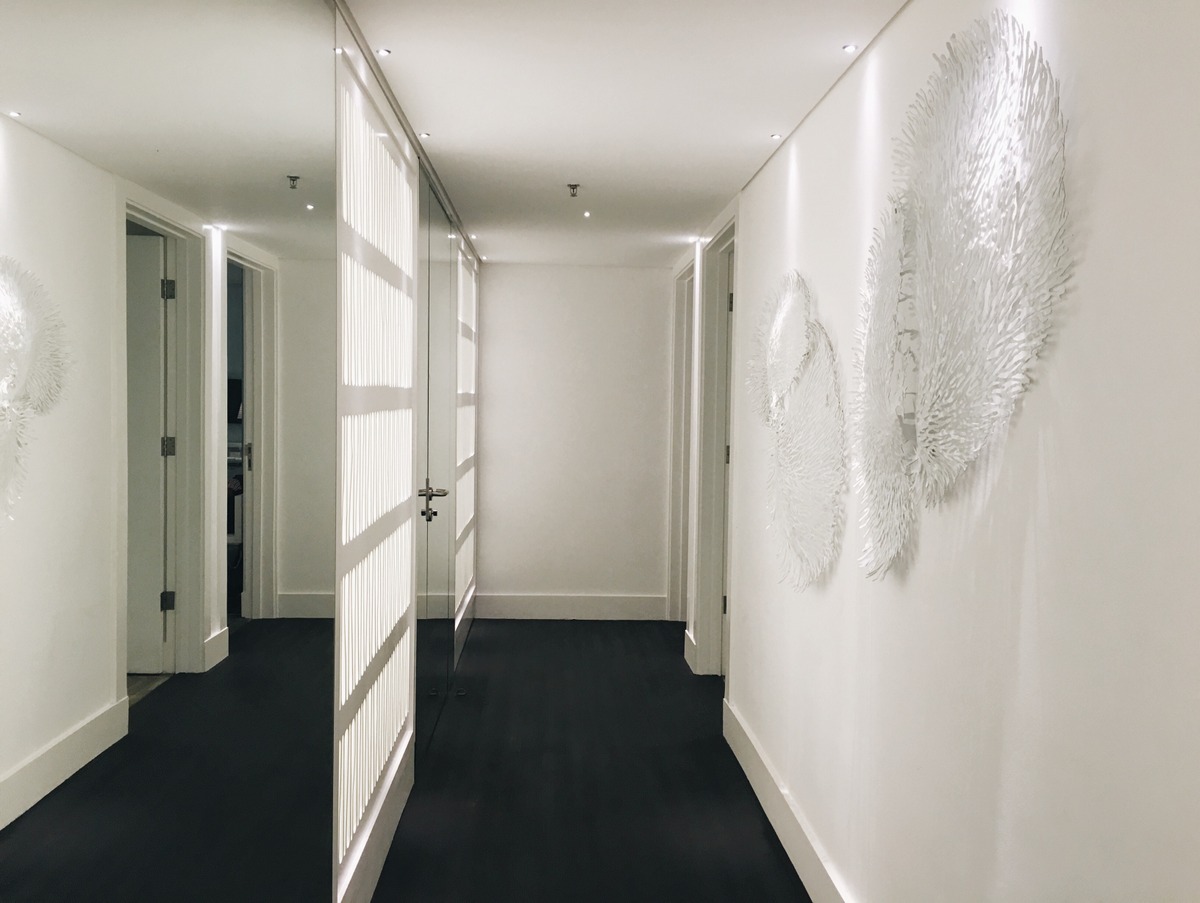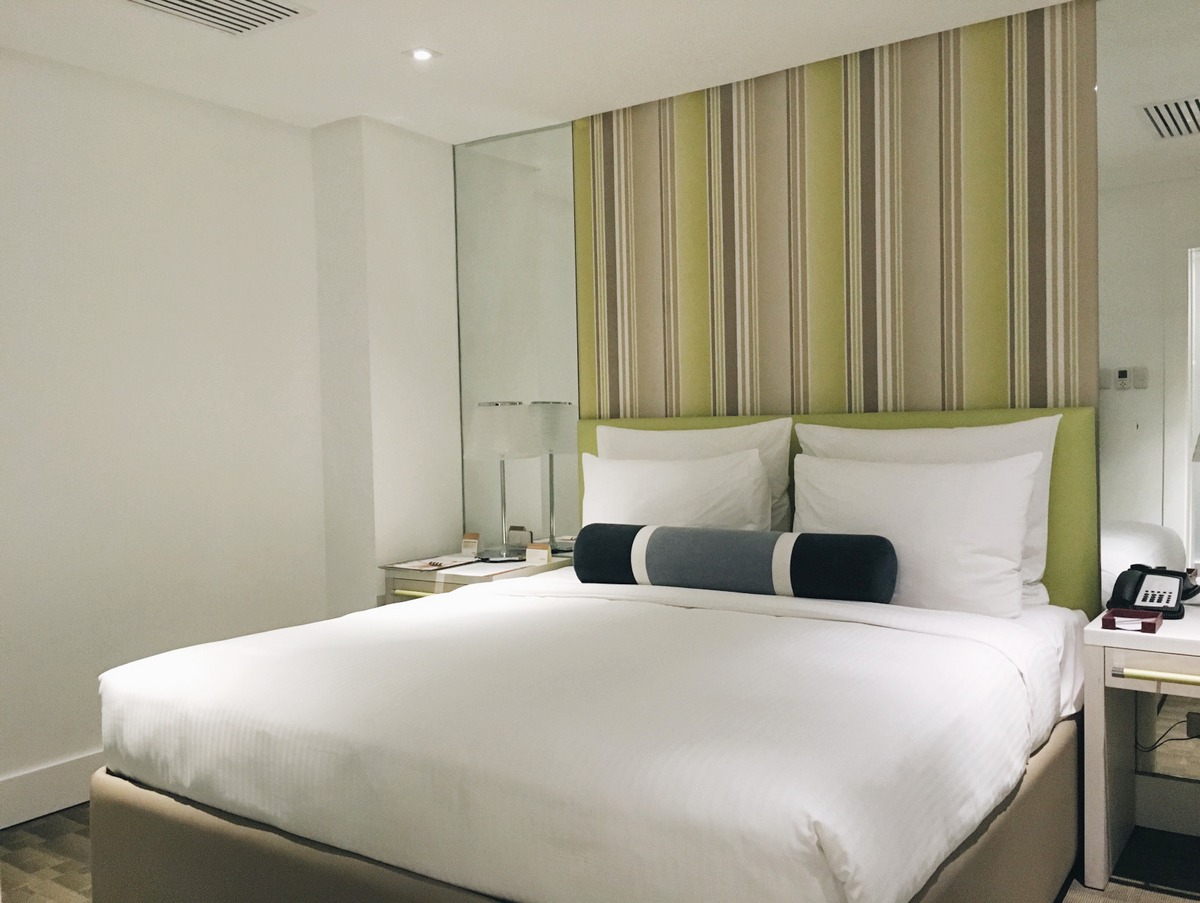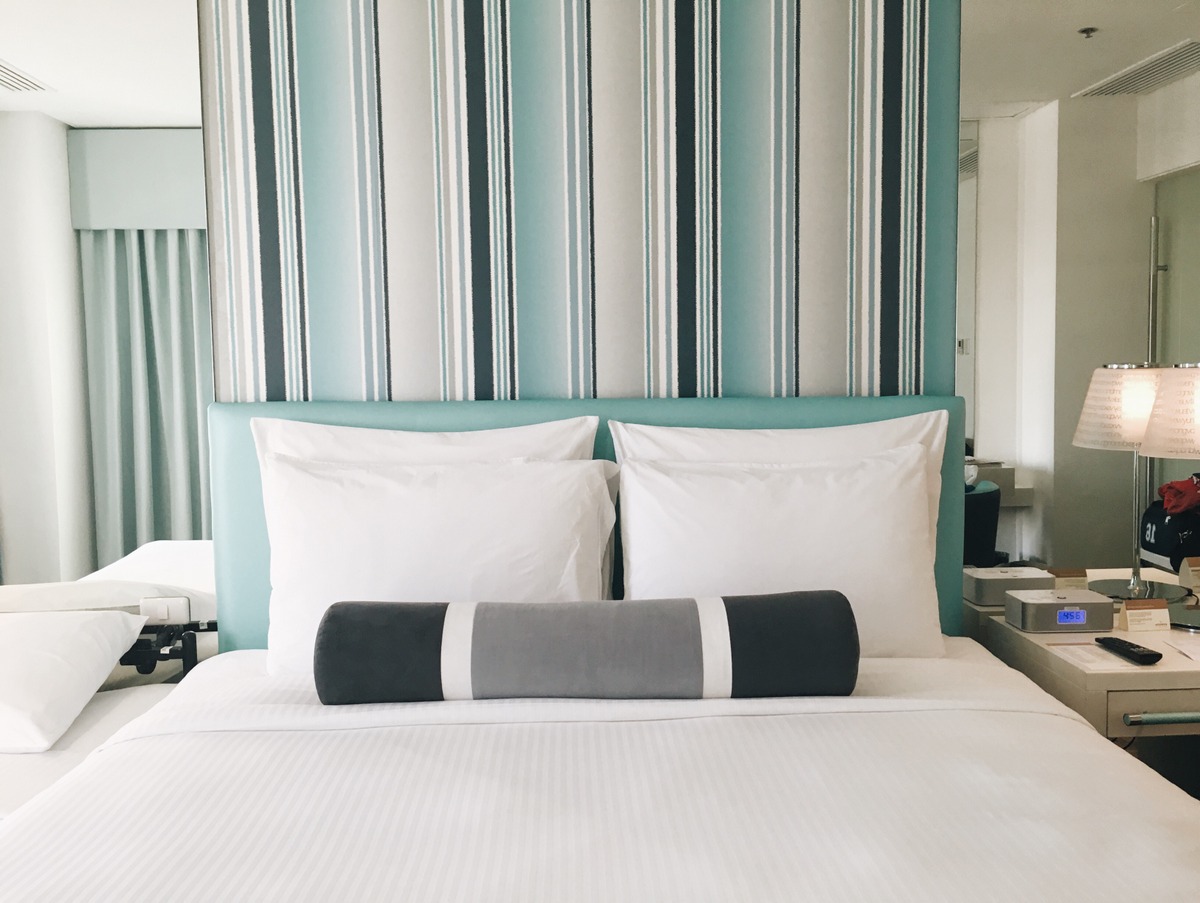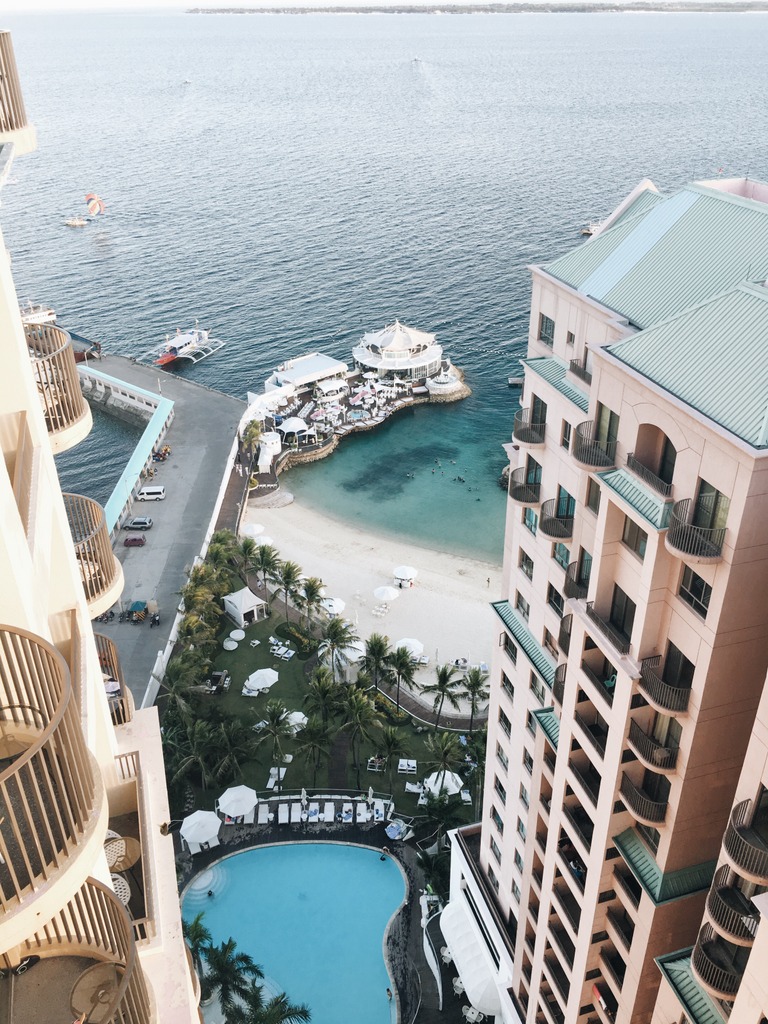 Everyone's favorite spot at Ibiza Loft is probably the Jacuzzi which offers a stunning view of the Hilutangan Channel and the whole Mactan Island.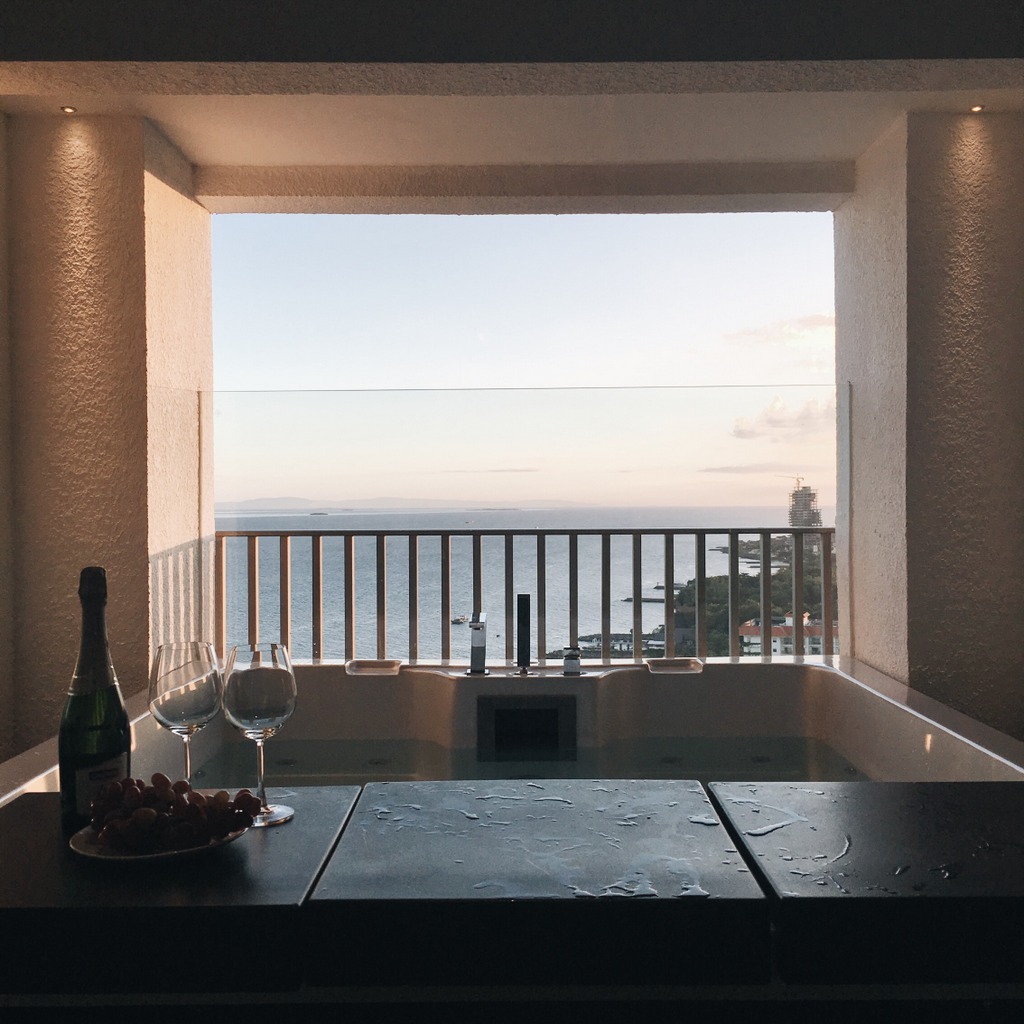 Since it's an overnight stay, we decided to have a Pajama party which turned into a Victoria Secret viewing party, ahaha! It was still fun though.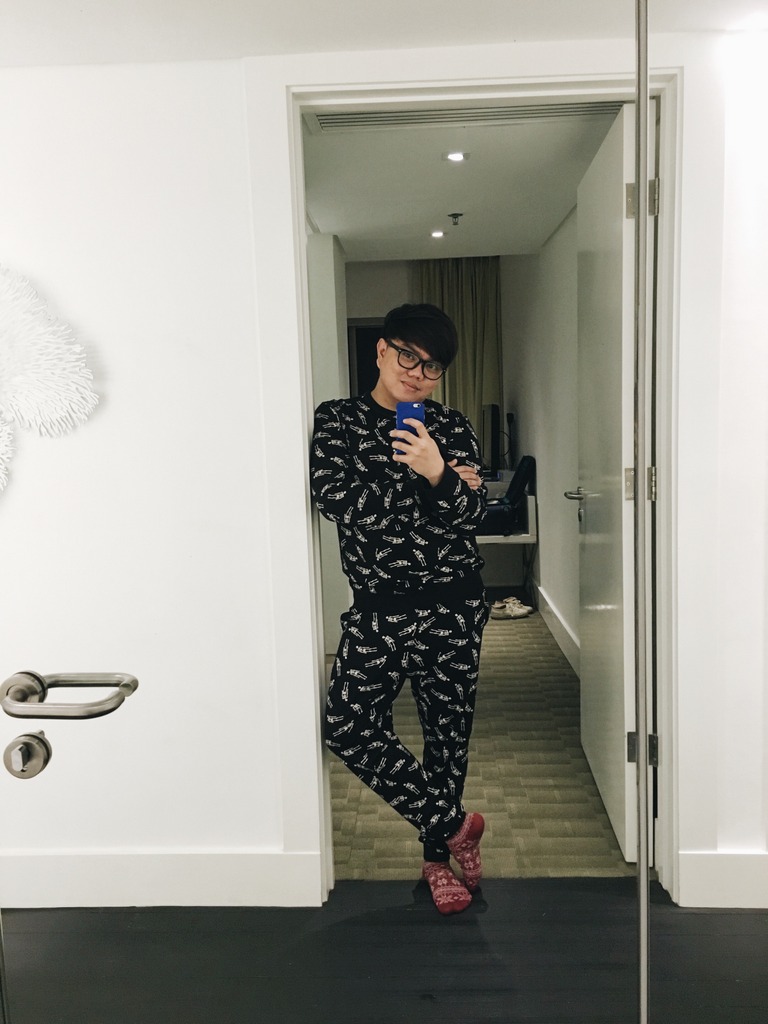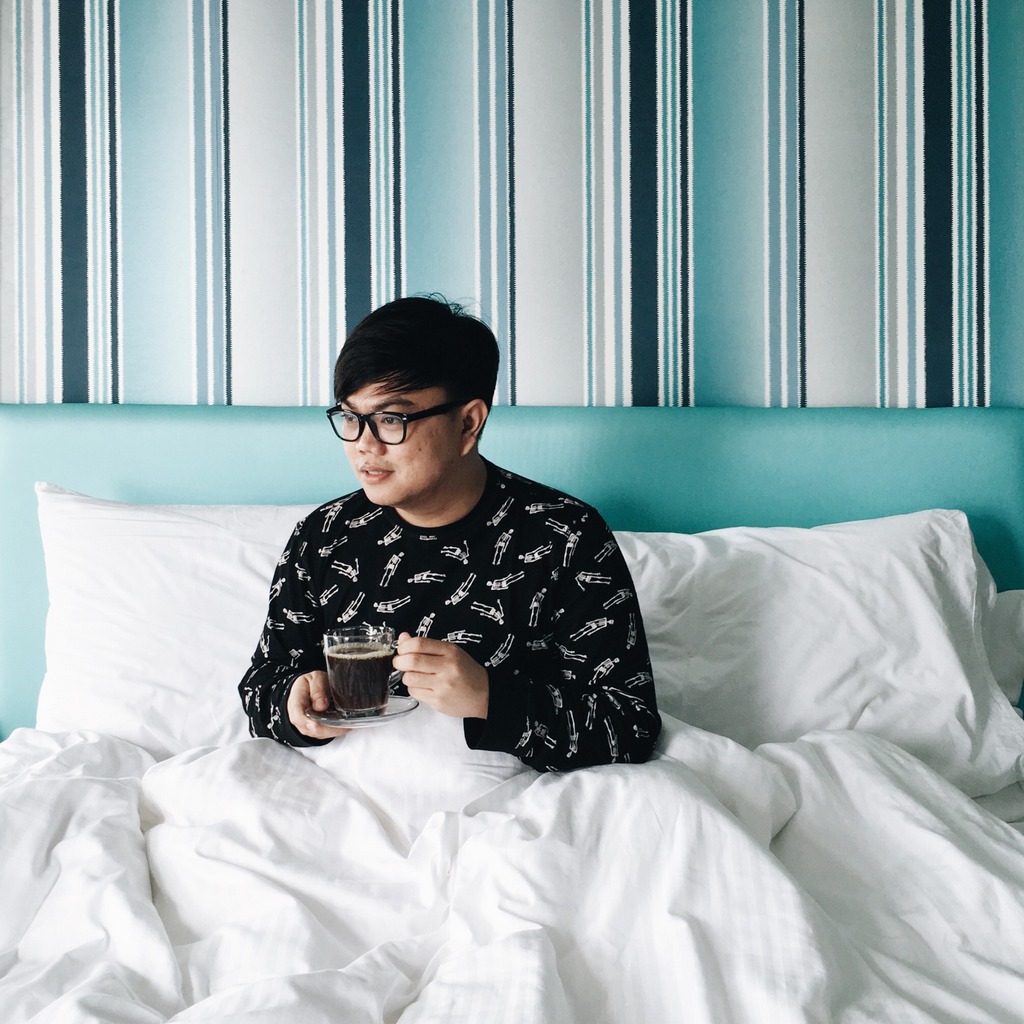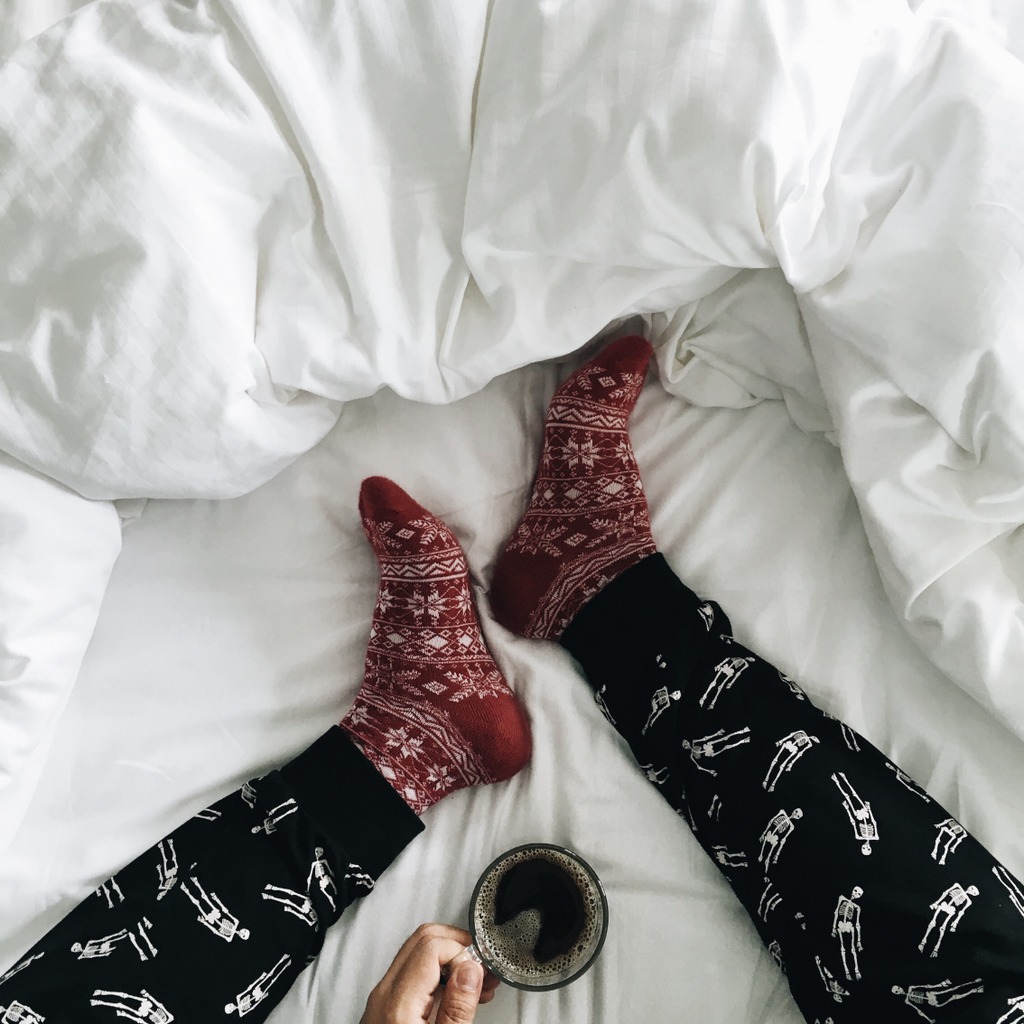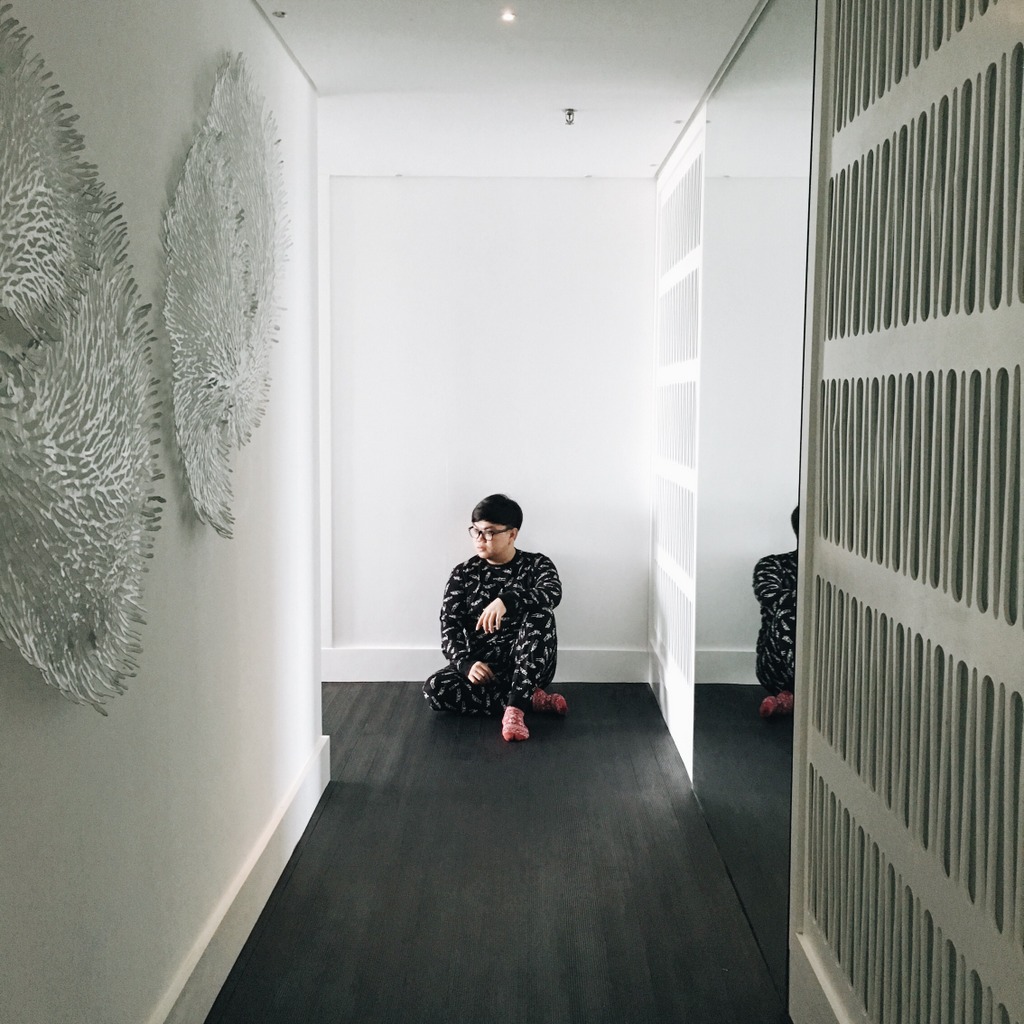 I decided to wear this matching sleepwear with skeleton prints from H&M. I actually don't have plans of wearing this as a sleepwear when I bought it but I thought it's perfect for our stay at Ibiza Loft. I really like how comfortable the material of this outfit and the matching prints made me feel really young. I hope I could have the courage to wear this matching outfit outside. 😀
Enjoy the rest of the photos!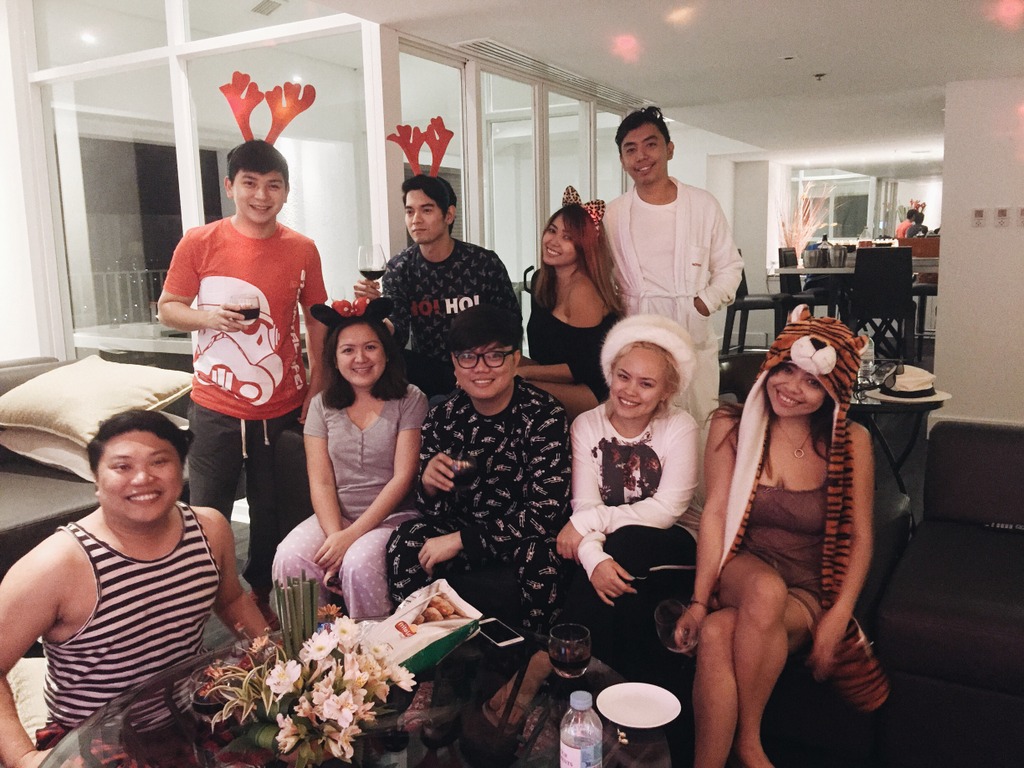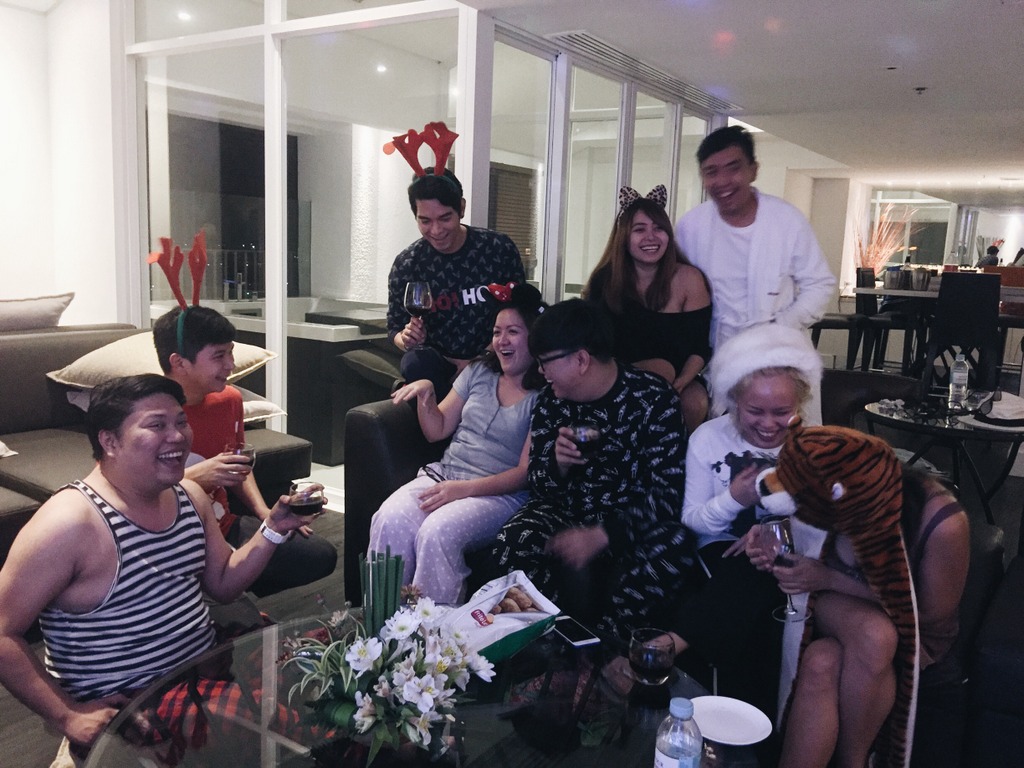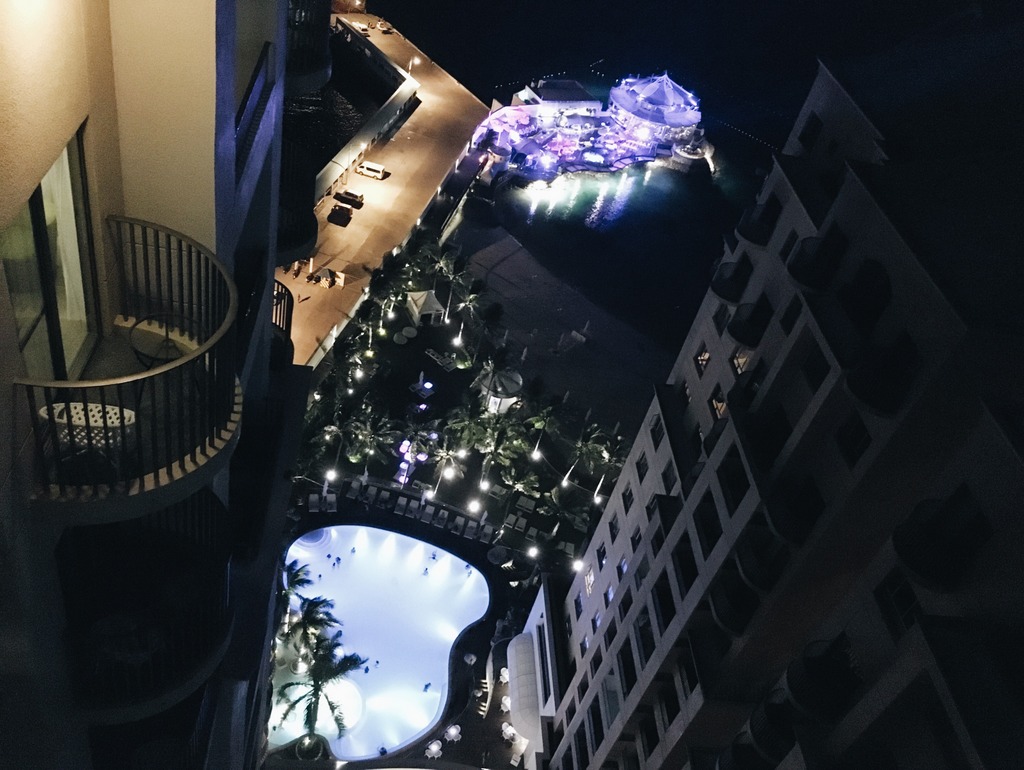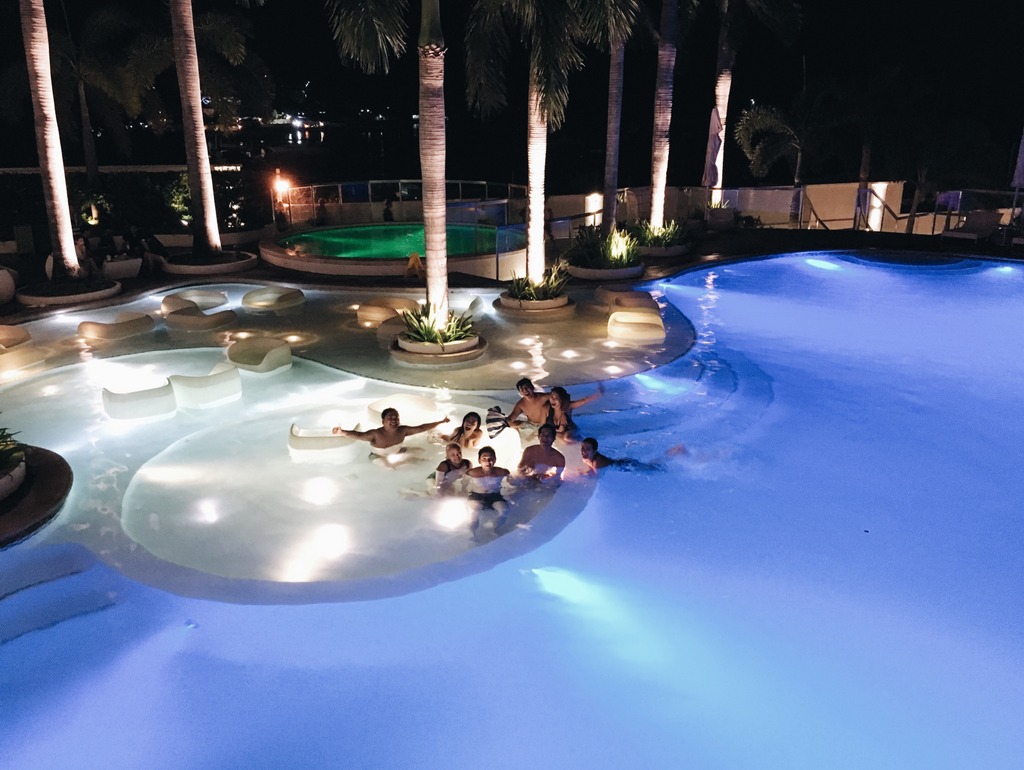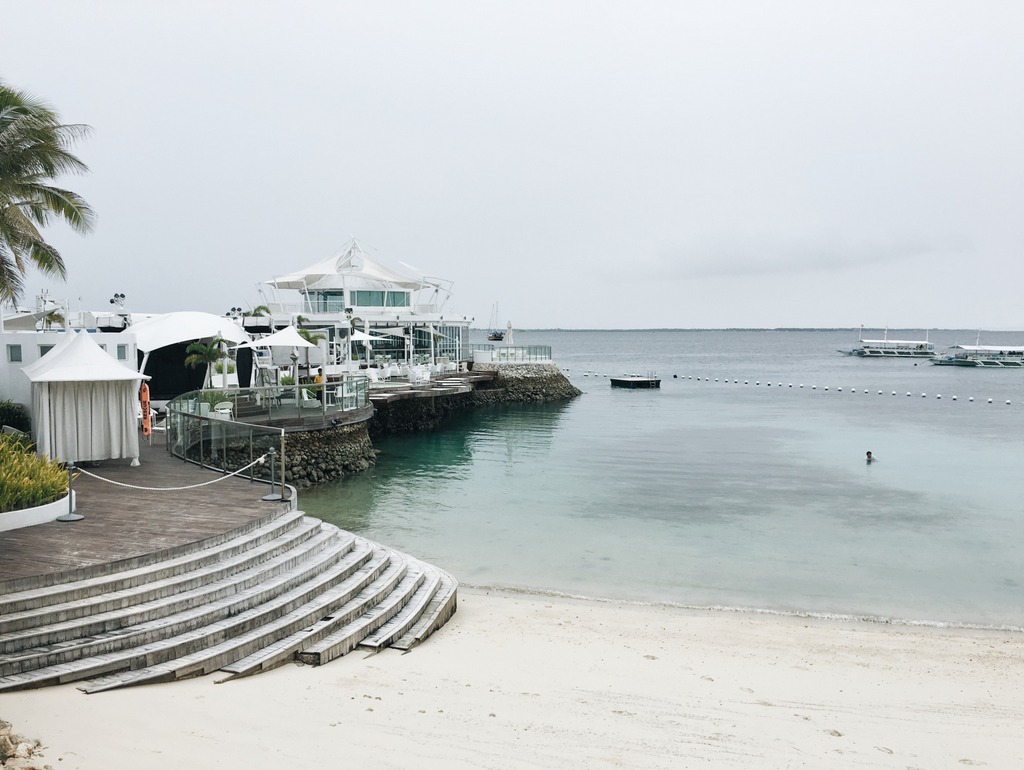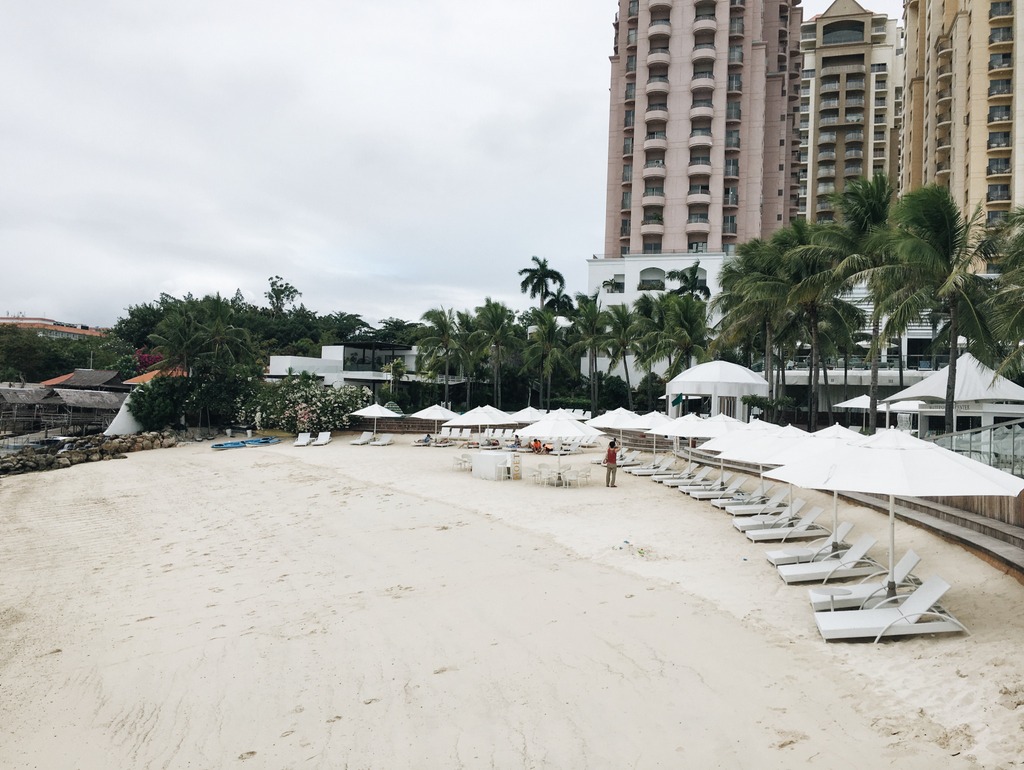 Thank you Mövenpick Hotel Mactan Island Cebu for accommodating us. Visit them along Punta Engano Road, Lapu-Lapu City.