I was invited to attend the Electro Beach Festival at Ibiza Beach Club of Mövenpick Hotel Mactan Island Cebu last March 5. I was really delighted when I got the invitation because this party series has already become one of my favorite EDM parties since I experienced it 2 years ago. I was also excited to wear the "summer ready" items I bought online, ahah.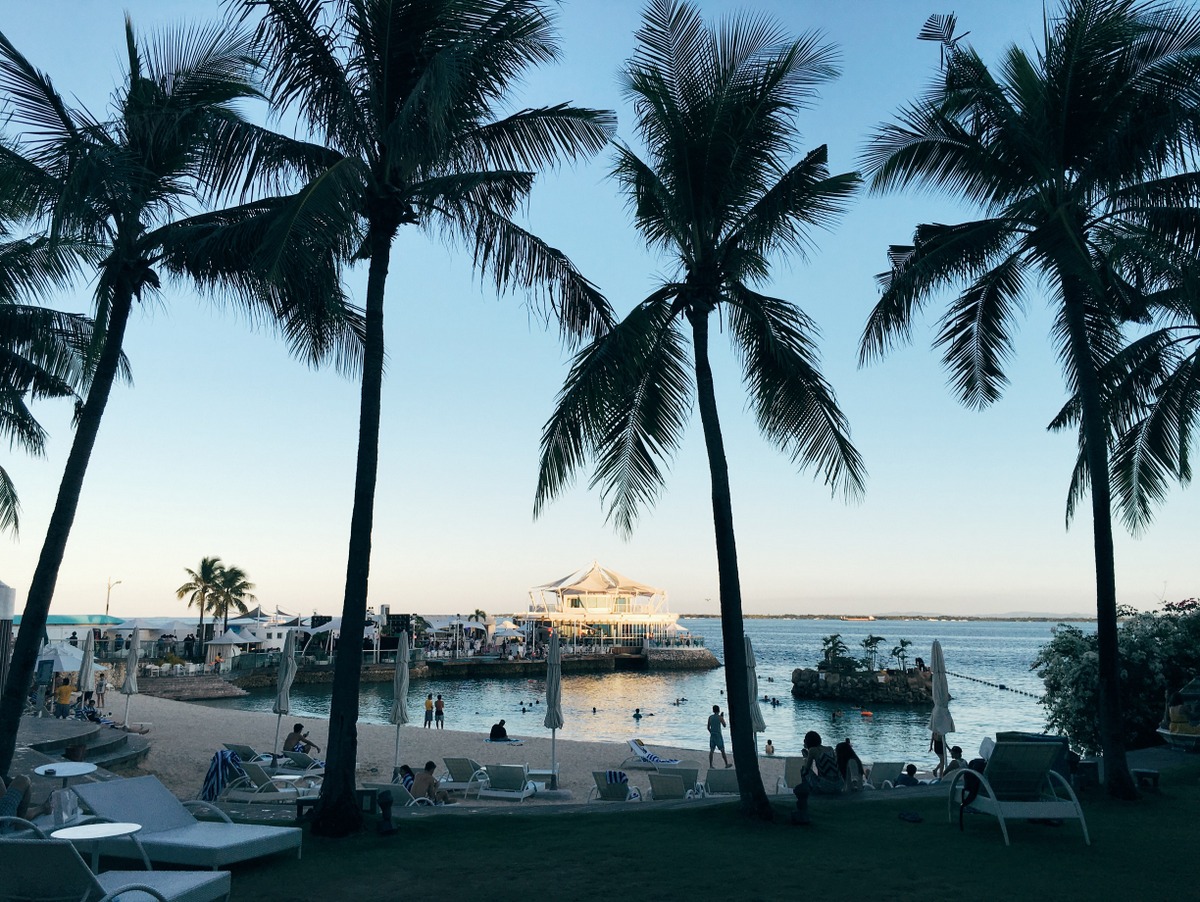 My fellow Cebu Fashion Bloggers and I went to Mövenpick Hotel early to shoot some OOTDs, blogger duties first of course.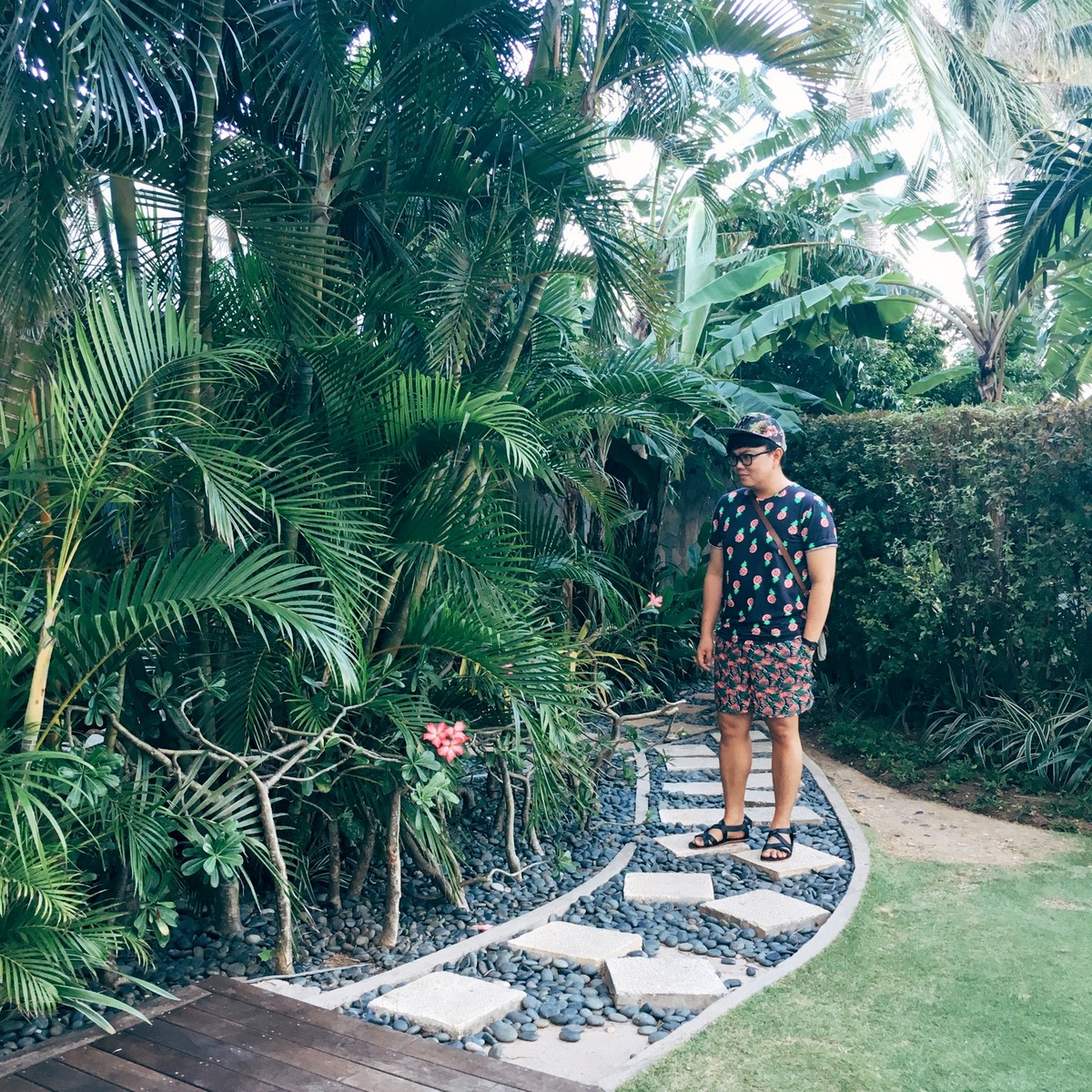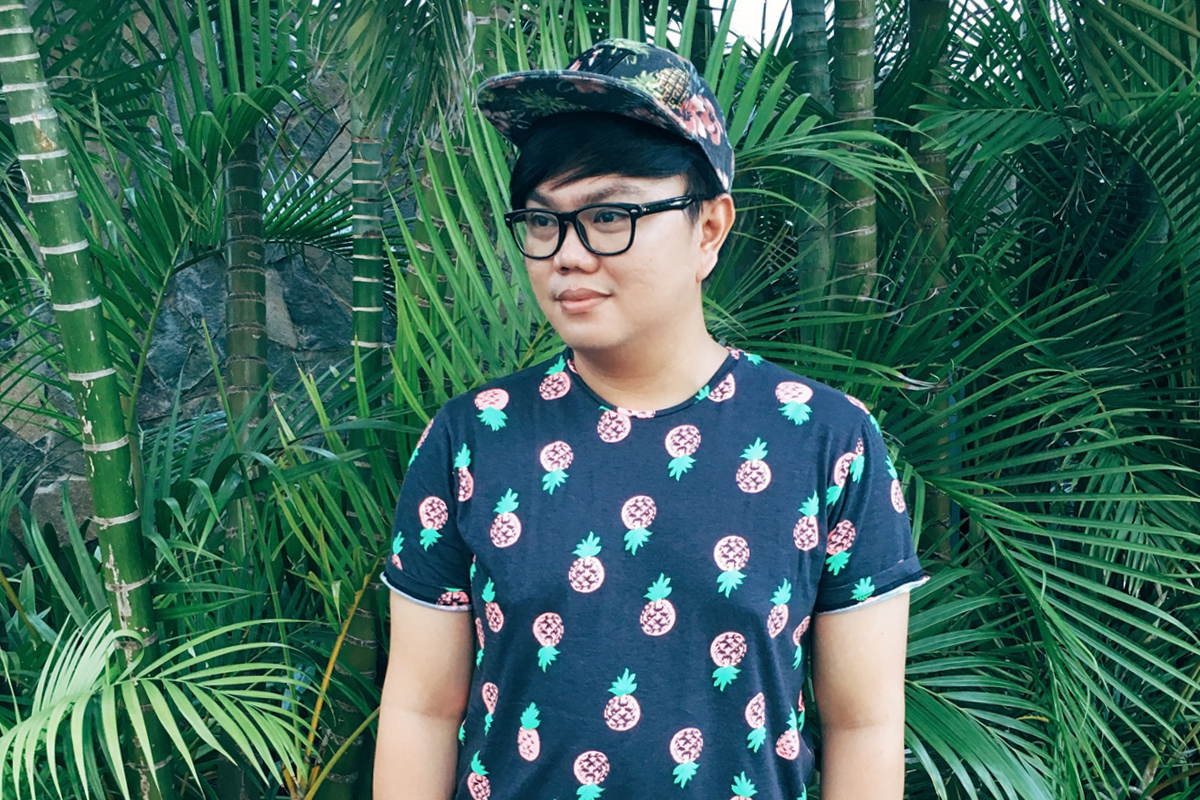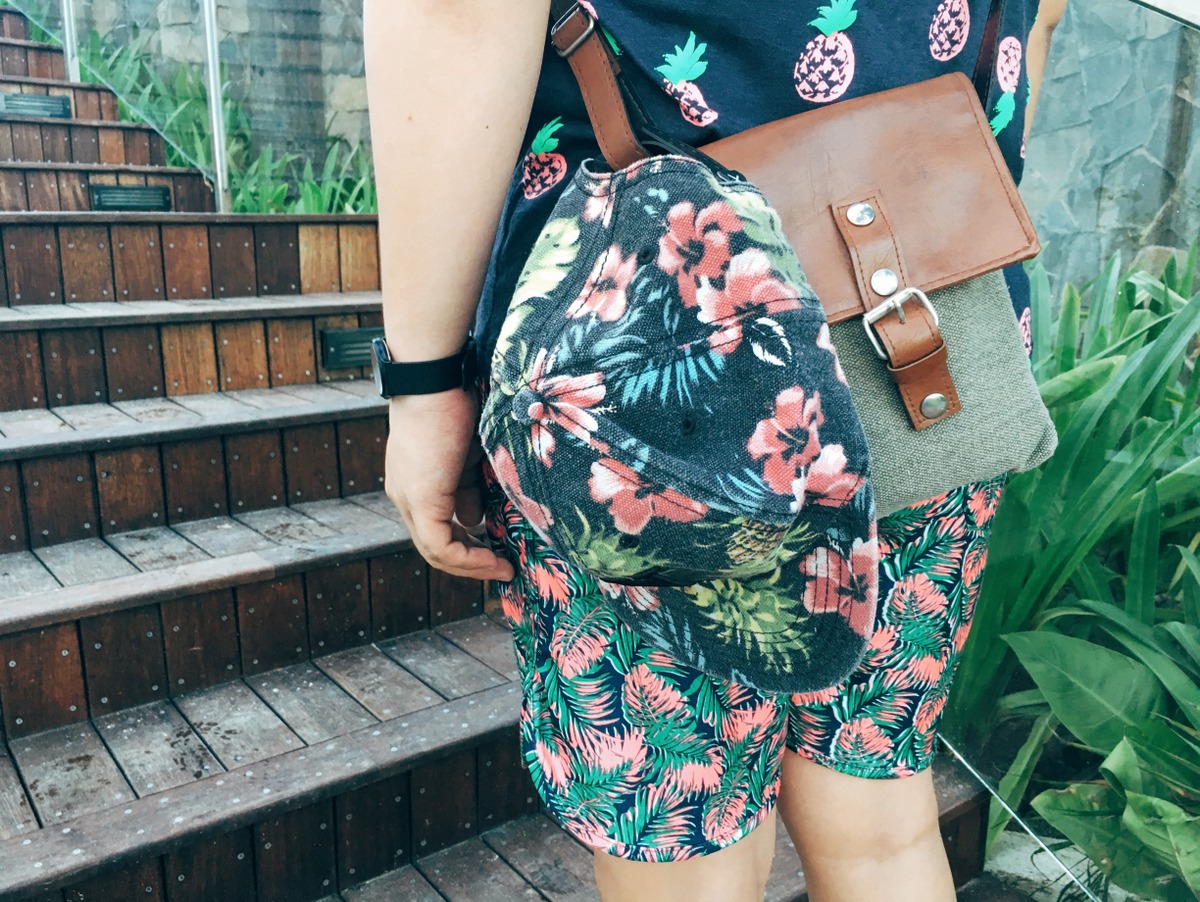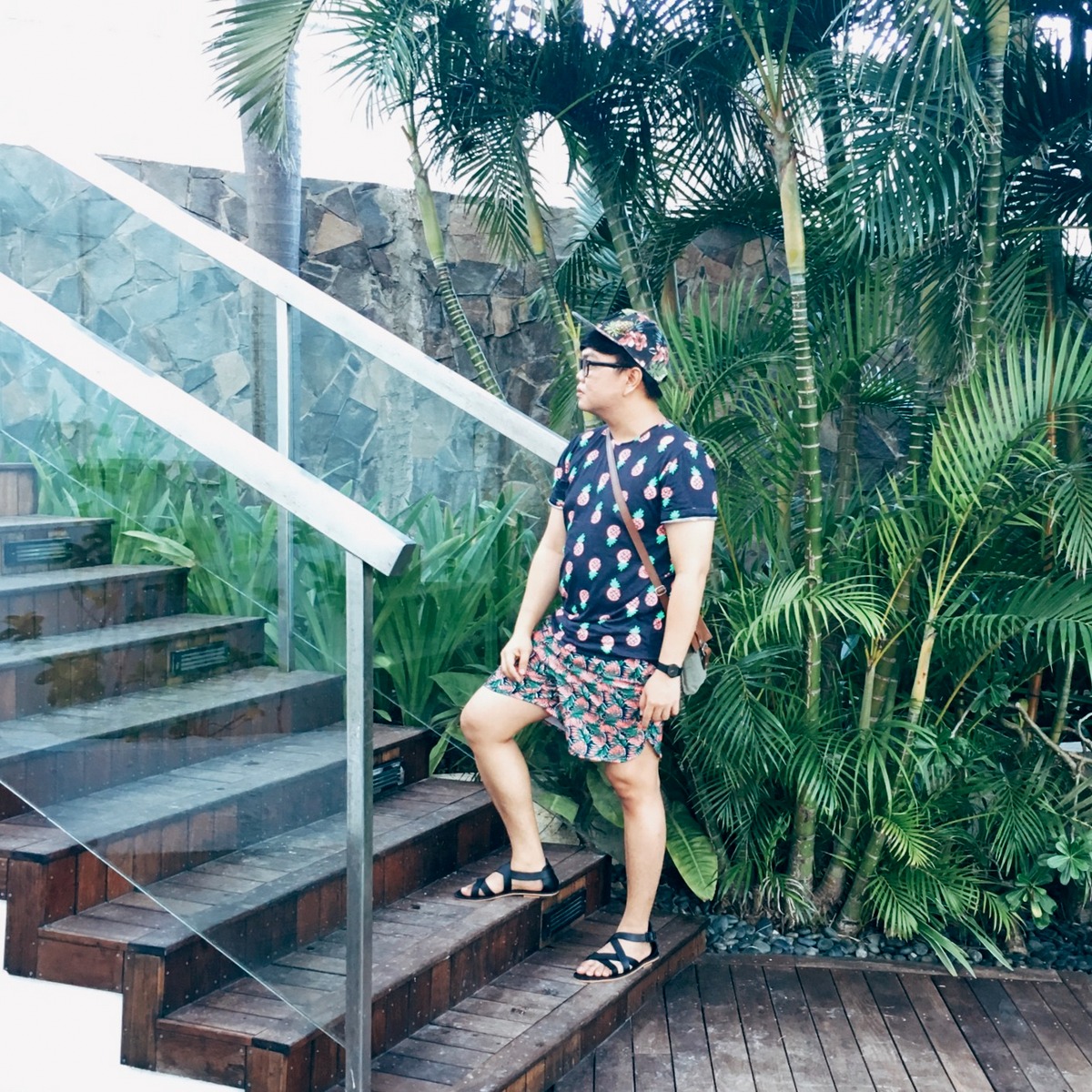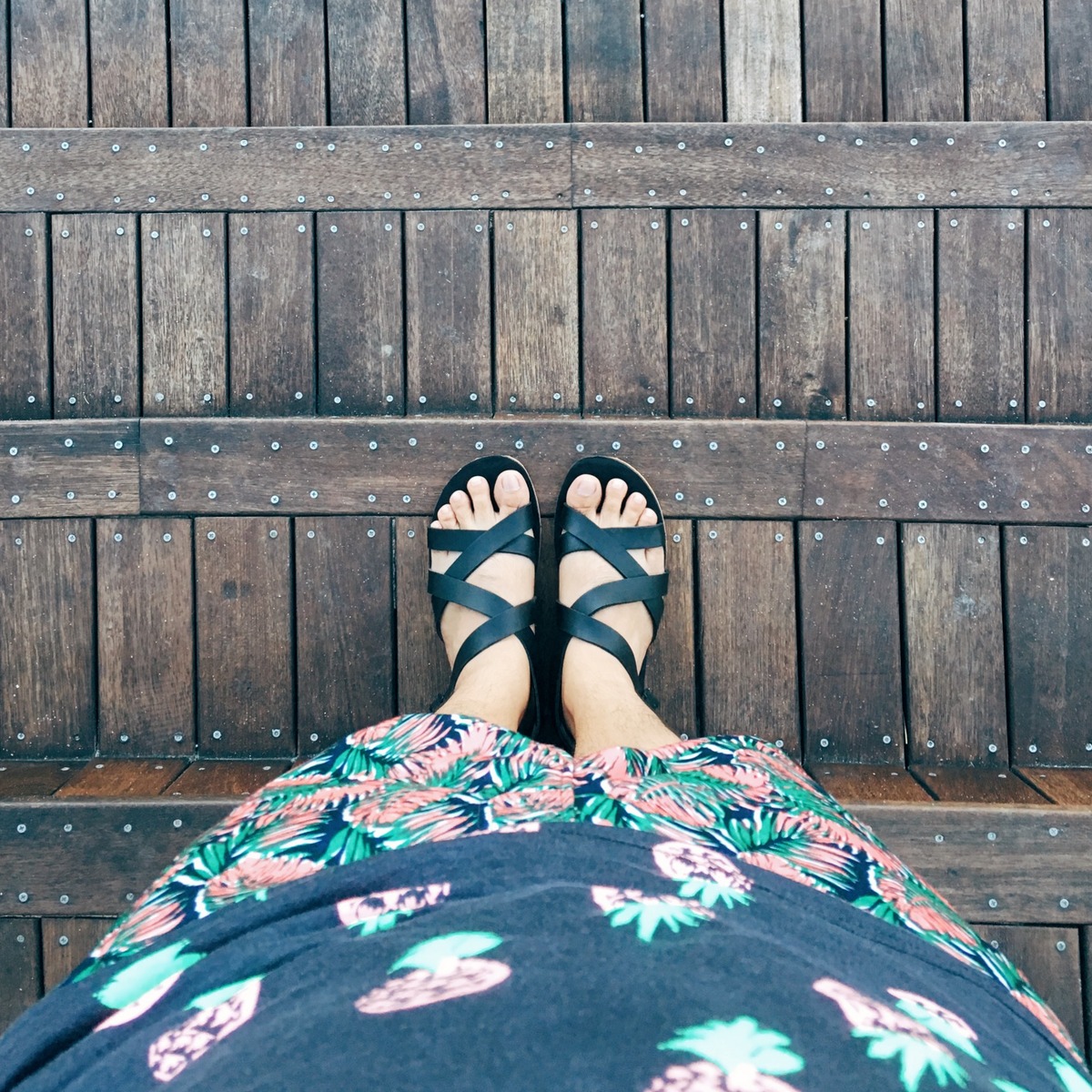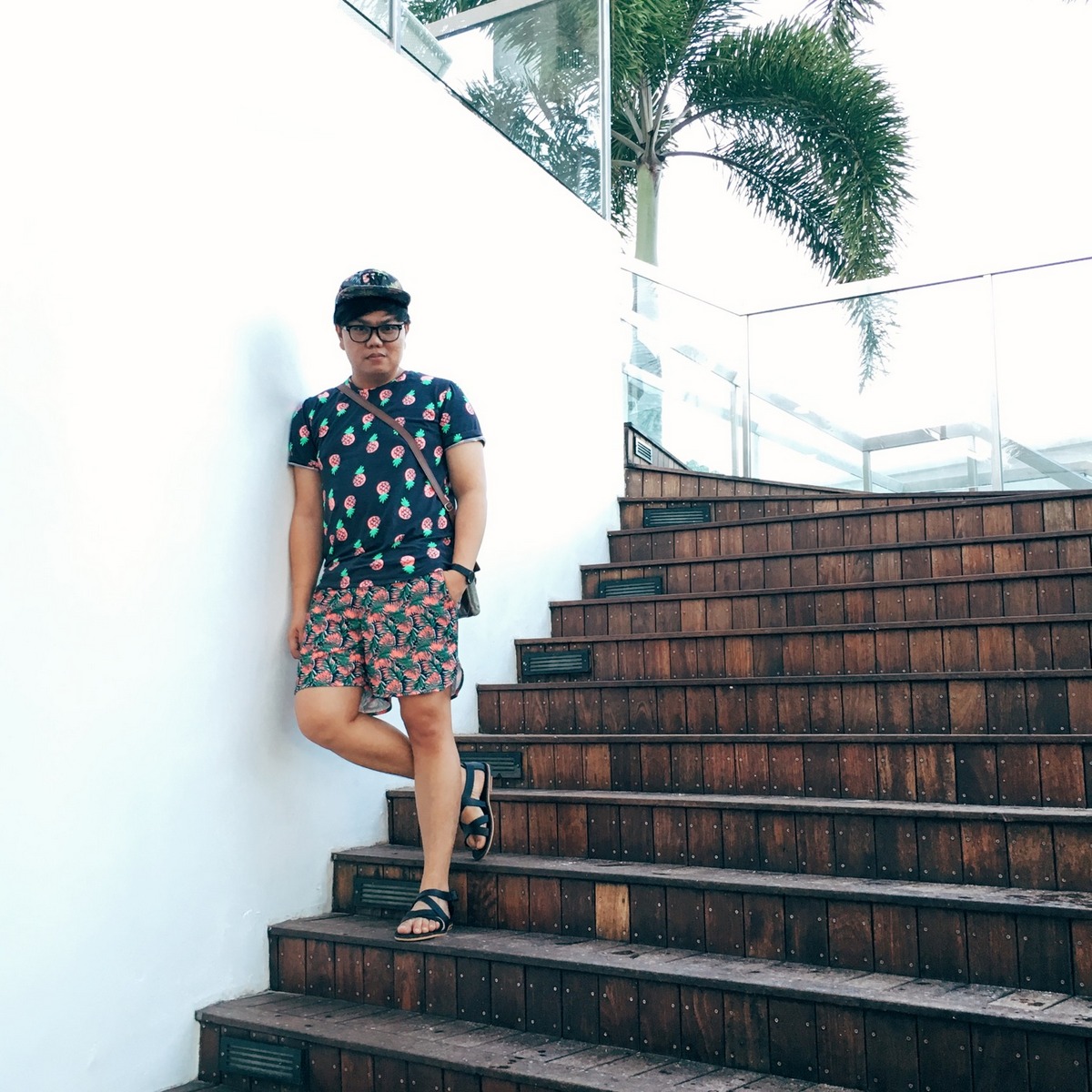 I wore this navy shirt with neon pineapple prints all over it because why not? It's summer! The prints of the shirt also glows under a black light which is really cool. I then matched it a swimming shorts, since we're in a resort and you'll never know what will happen next right, it's nice to be always ready. What I love about this shorts is the tropical print which matches the shirt. It felt like the two really belonged together and I'm really obsessed with matching outfits lately. I then wore a snapback with tropical prints and pair of mandals to complete the look.
Before attending the beach party, we were treated to a sumptuous dinner buffet at The Sails Restaurant. The restaurant offers nightly buffet concept featuring local and international cuisines. During our visit, which is a Saturday, it's all about Asian cuisines featuring delectable dishes from Vietnam, Singapore, Thailand, Korea, Japan and of course, the Philippines. This buffet theme is also available on Sundays.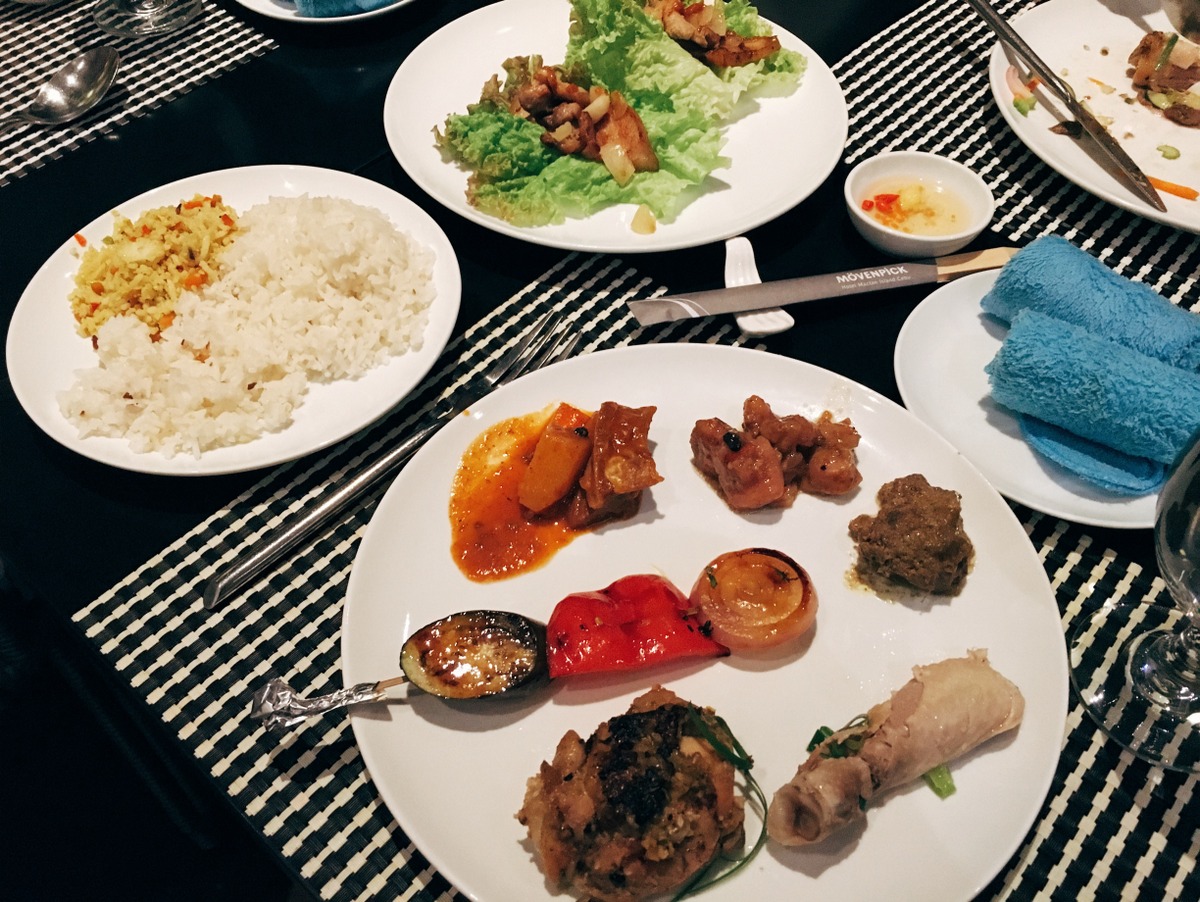 The Sails Restaurant also has East Meets West on Monday, Seafood on Tuesdays, and Mediterranean on Wednesdays and Thursdays. On Fridays, guests are treated with a Filipino themed buffet at the garden area of the resort. Guests can also enjoy live cultural performances while they dine.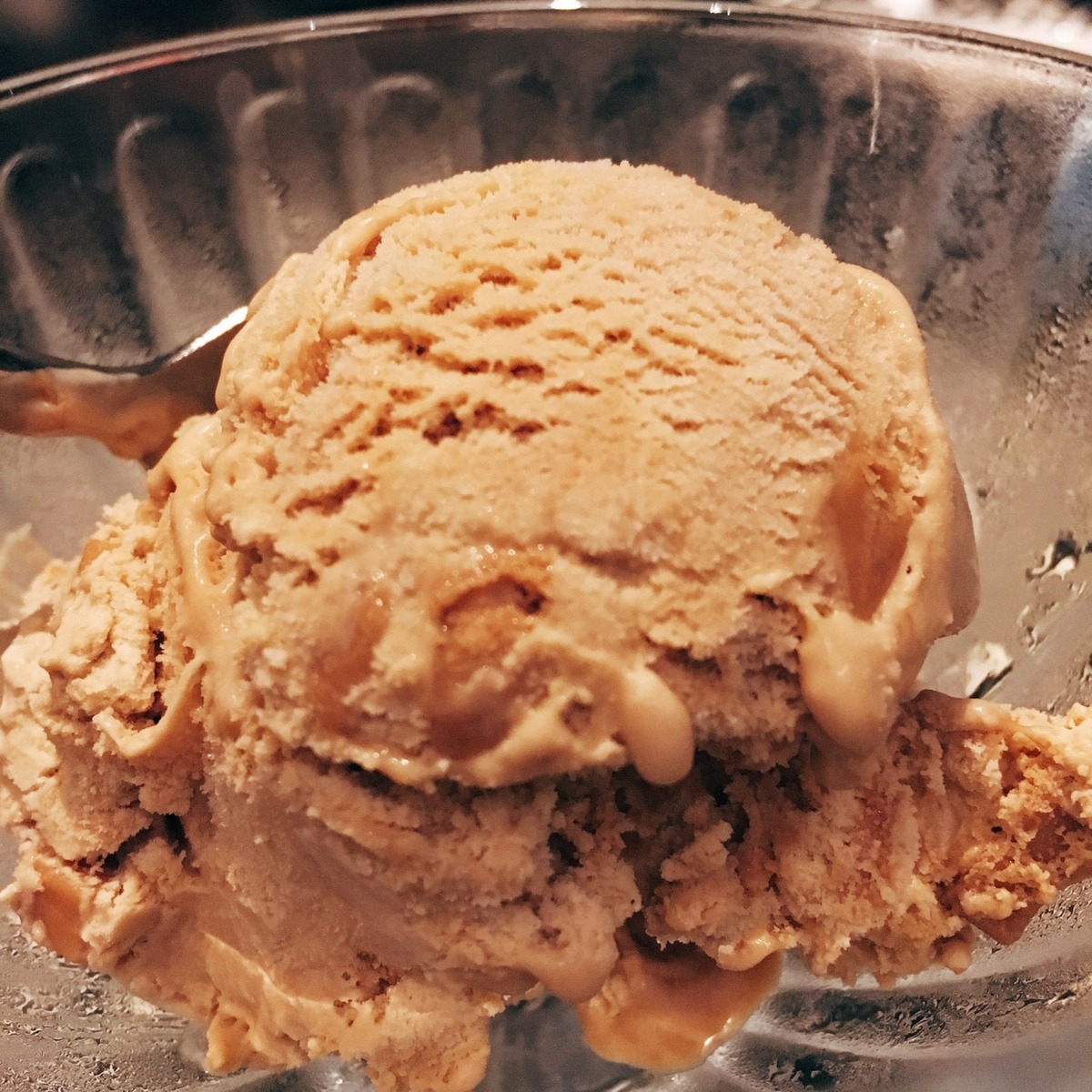 Of course, a dinner at Mövenpick Hotel is not complete without having a Mövenpick Ice Cream. My favorite Caramelita!
After filling our tummies with sumptuous meals, we then went to Ibiza Beach Club for the highlight of the night which is the Electro Beach Festival. More than 1000 party-philes graced the event and we were treated to an epic dance and music experience by renowned DJ, Daiki Wakabayashi. The Electro Beach Festival also featured Japanese Djs including, Tora, OGaMixxX, Shibuchin, Kamiyama Seigo, Toshiki, Red Bully and Hiroro.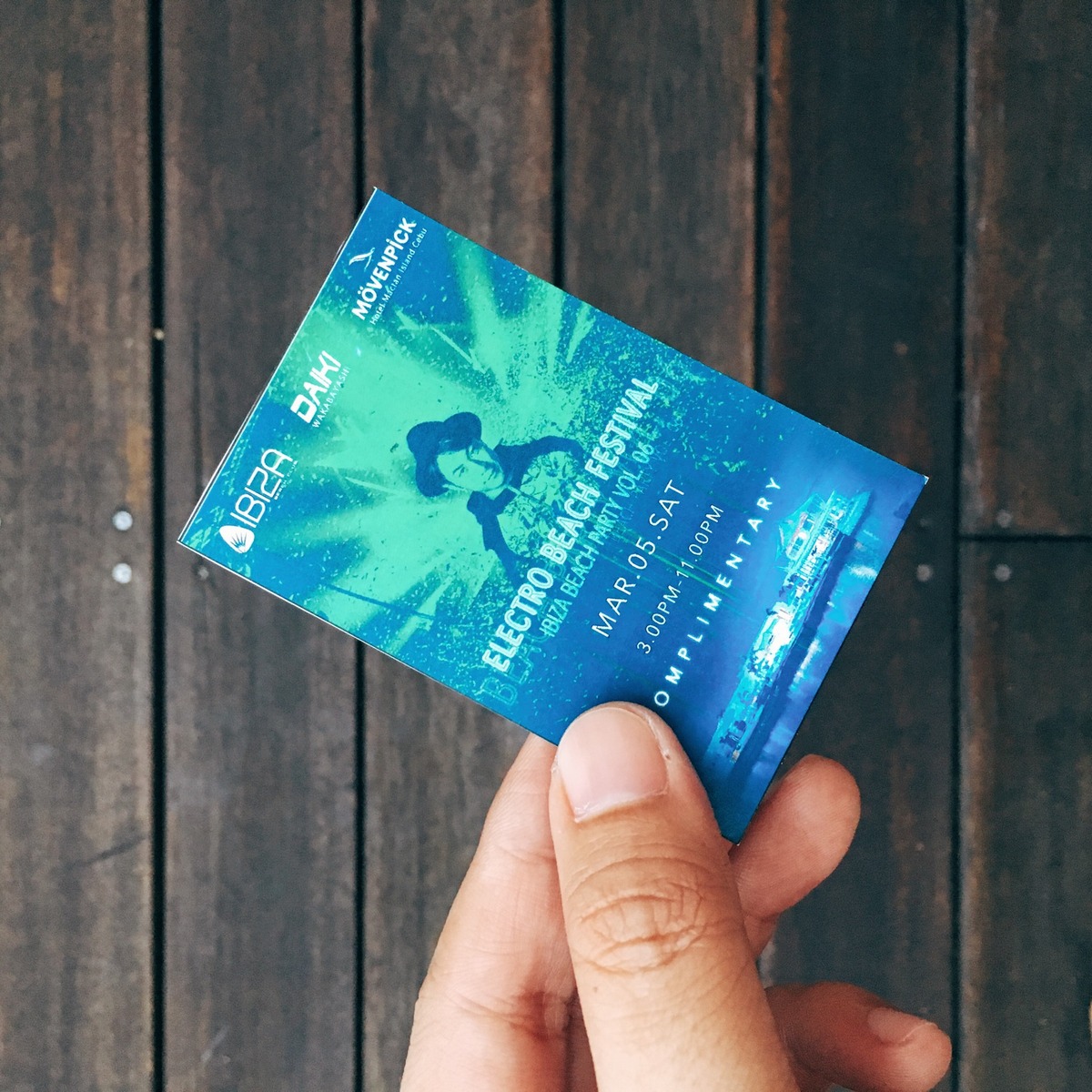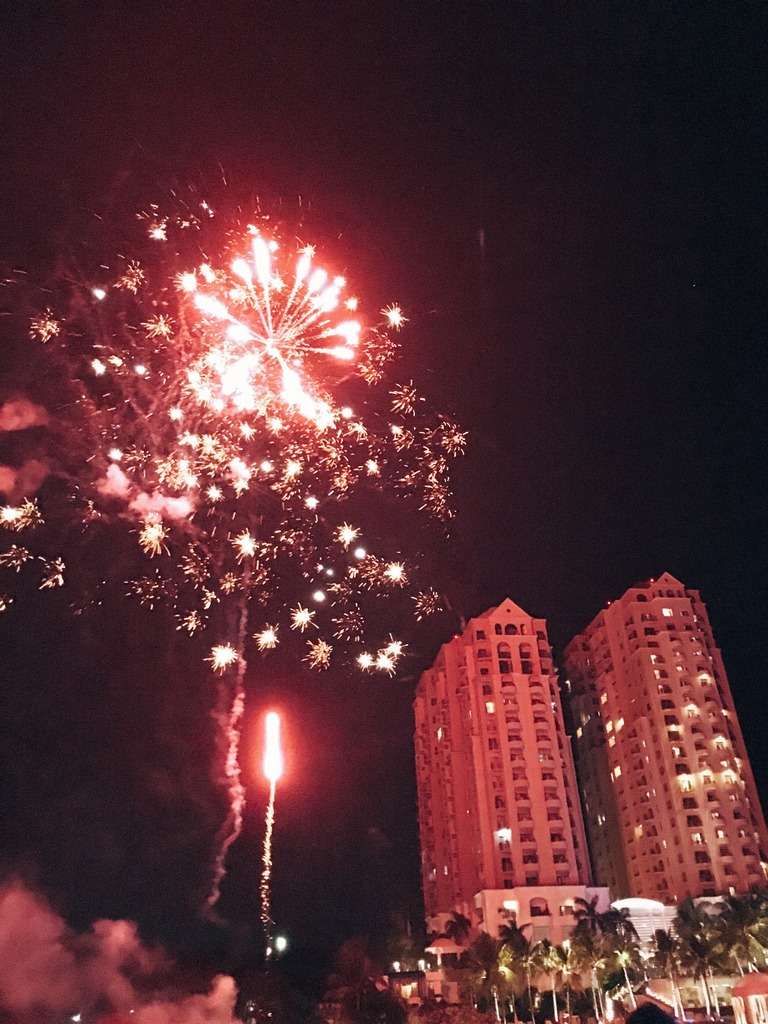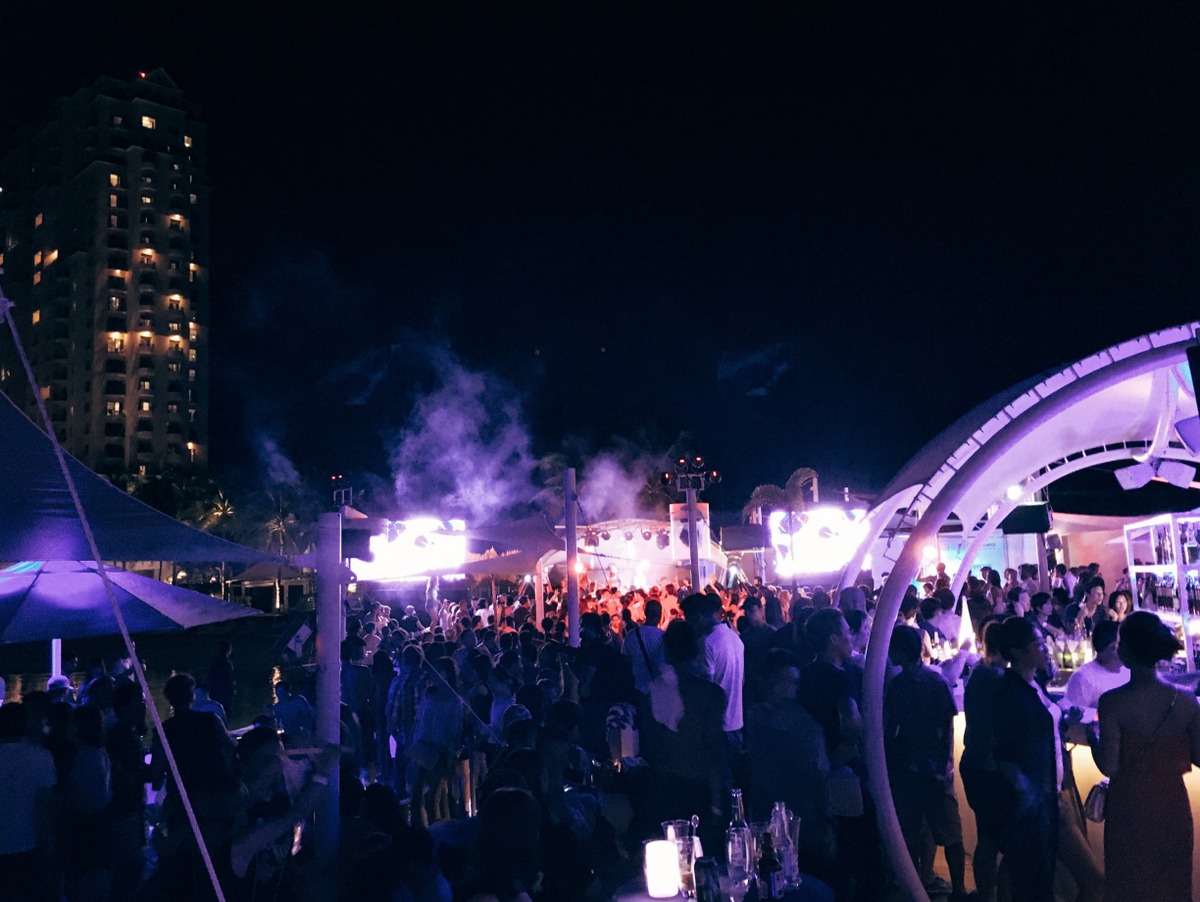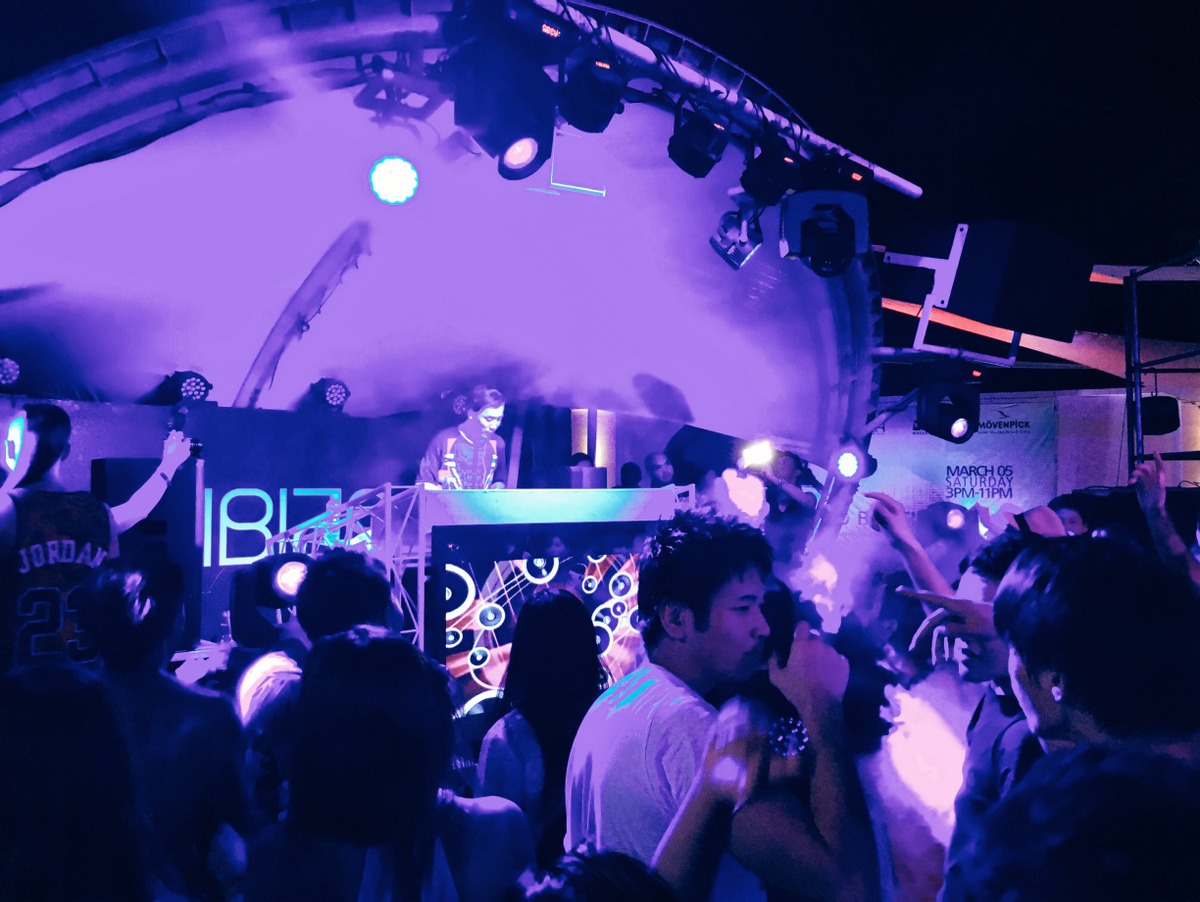 It was indeed a fun night. Thank you Mövenpick Hotel Mactan Island Cebu for having me.