Do you love to travel? or to shop? The country's flag carrier has a good news for you! Philippine Airlines recently unveiled its latest product offering, the Mabuhay Miles Travel Card. This is not your ordinary travel card because it can be loaded with cash and can be used to pay for your PAL flights, hotel bookings and shopping.
The Mabuhay Miles Travel Card lets you earn miles even when you shop. Just look for stores or online shops that accept UnionPay International and pay using your Mabuhay Miles Tavel Card. For every Php100 purchase, you'll earn one (1) mile.
Loading your Mabuhay Miles Travel Card is also easy, just visit any PAL Ticketing Offices, Mabuhay Miles Service Centers or BancNet ATMs. The cardholders can also load it with different currencies, making it a very convenient travel companion when you're in abroad. You can also withdraw money when you need cash from BancNet ATMs and international ATMs abroad.
PAL Loyalty Program AVP Mayette Casanova revealed that "This product is part of the airline's initiatives to enhance product and service offerings for our frequent flyers. The winning combination of spending, earning and redeeming miles as well as loading cash and miles makes this new product truly innovative and customer-centric."
The Mabuhay Miles Travel Card was launched during Philippine Airlines' Bloggers Night at Shangri-La's Mactan Resort and Spa. Bloggers from Cebu, Davao, Bacolod and Manila graced the event.
Here are some more details about the Mabuhay Miles Travel Card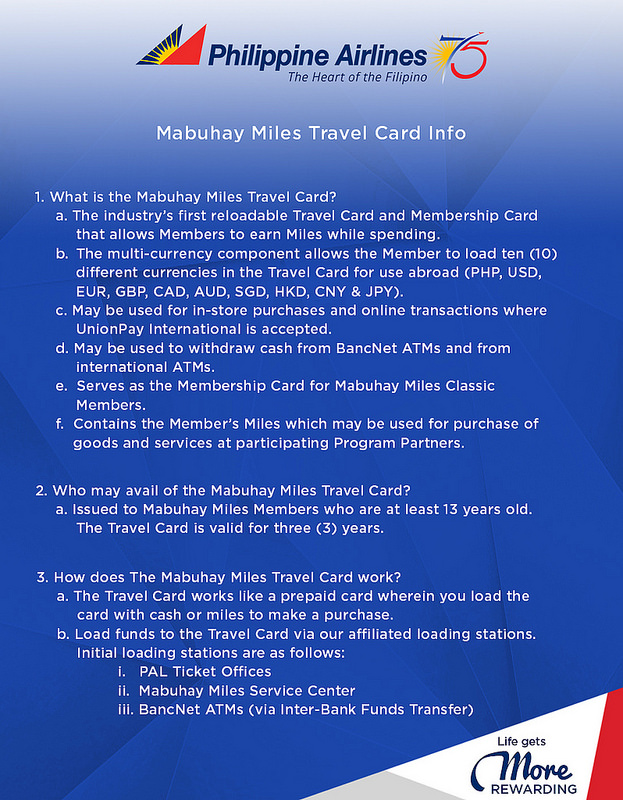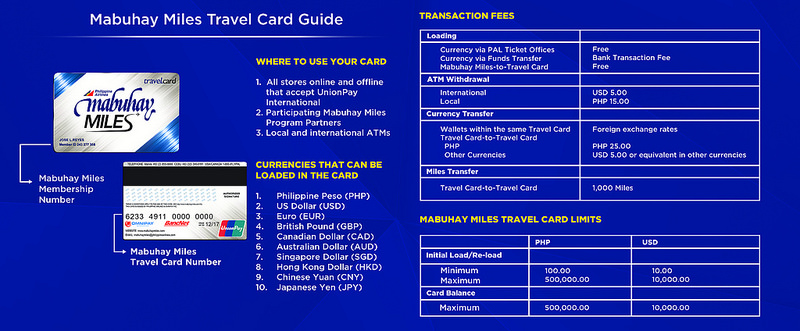 The Mabuhay Miles Travel Card is issued to active Mabuhay Miles members who are at least 13 years old. Visit Mabuhay Miles website to learn more.