After exploring the historical sites of Korea on your first day, it's time to explore the modern attractions around Seoul, and shopping time!
1. N Seoul Cable Car/N Seoul Tower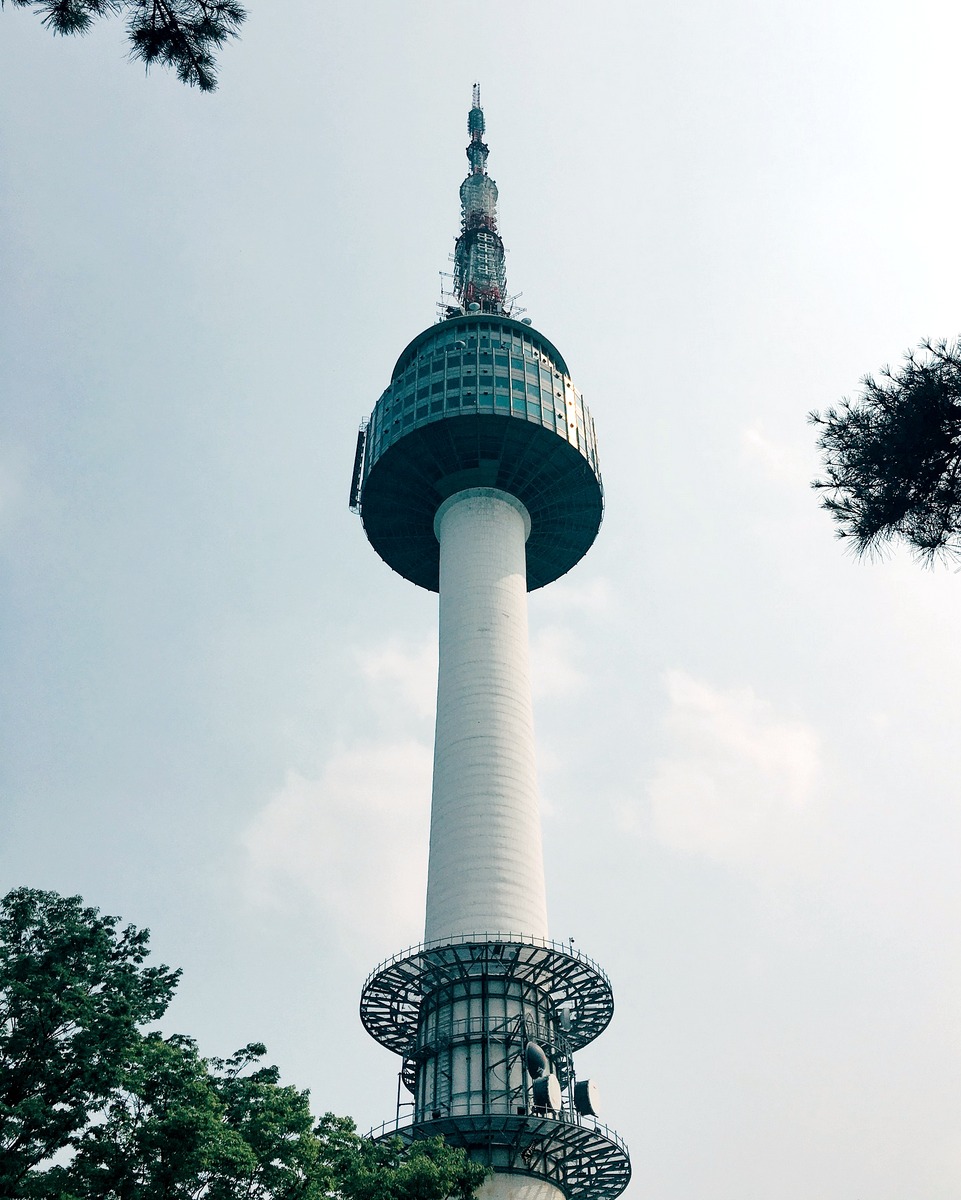 N Seoul Tower is the tallest landmark in Seoul. It is a 236.7 meter structure located on top of Namsan Mountain, providing visitors a 360 degree view of Seoul. The viewing windows of the N Seoul Tower were also installed with interesting facts like how far is your city from where you are standing. There are also souvenir shops and restaurants located on top of the tower, you can also get a tower entrance plus restaurant combo, just inquire on the ticketing booth before you purchase you tickets.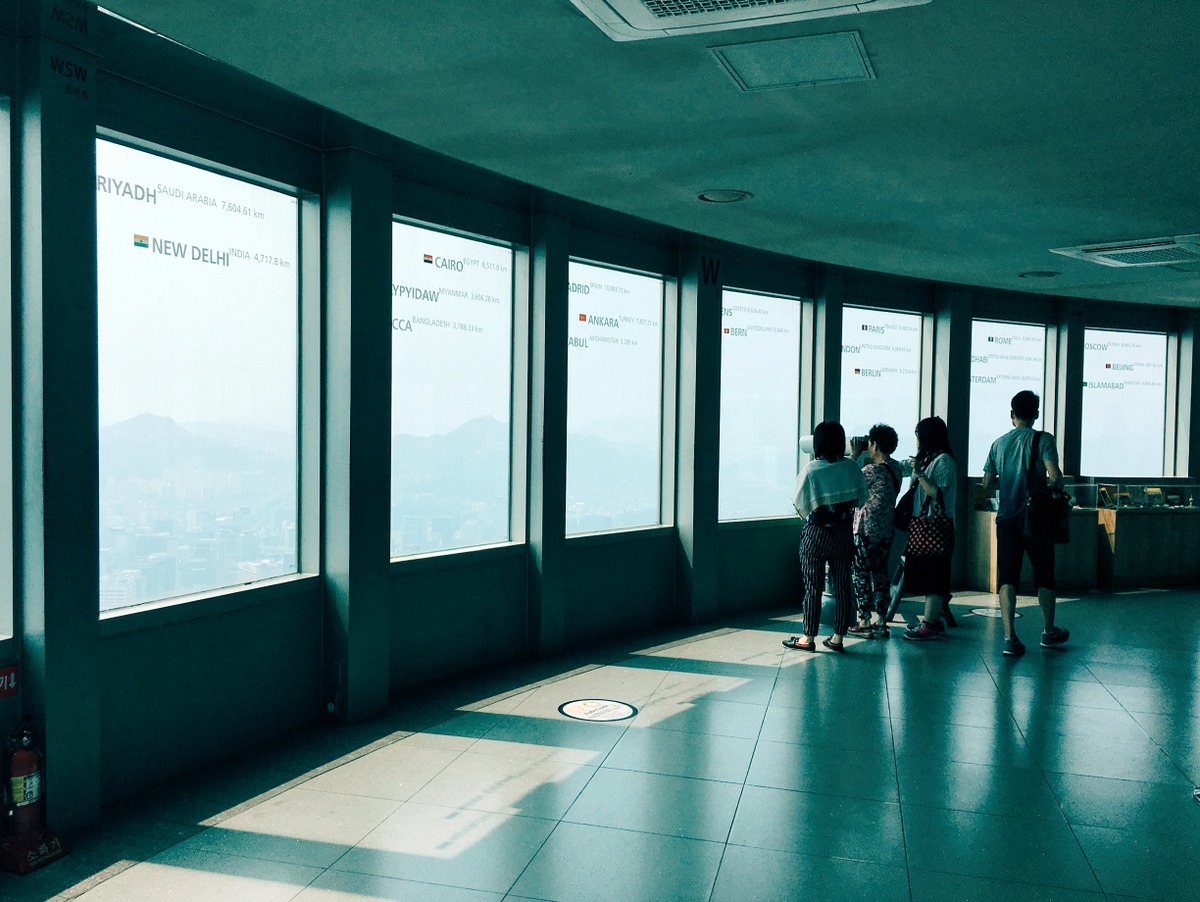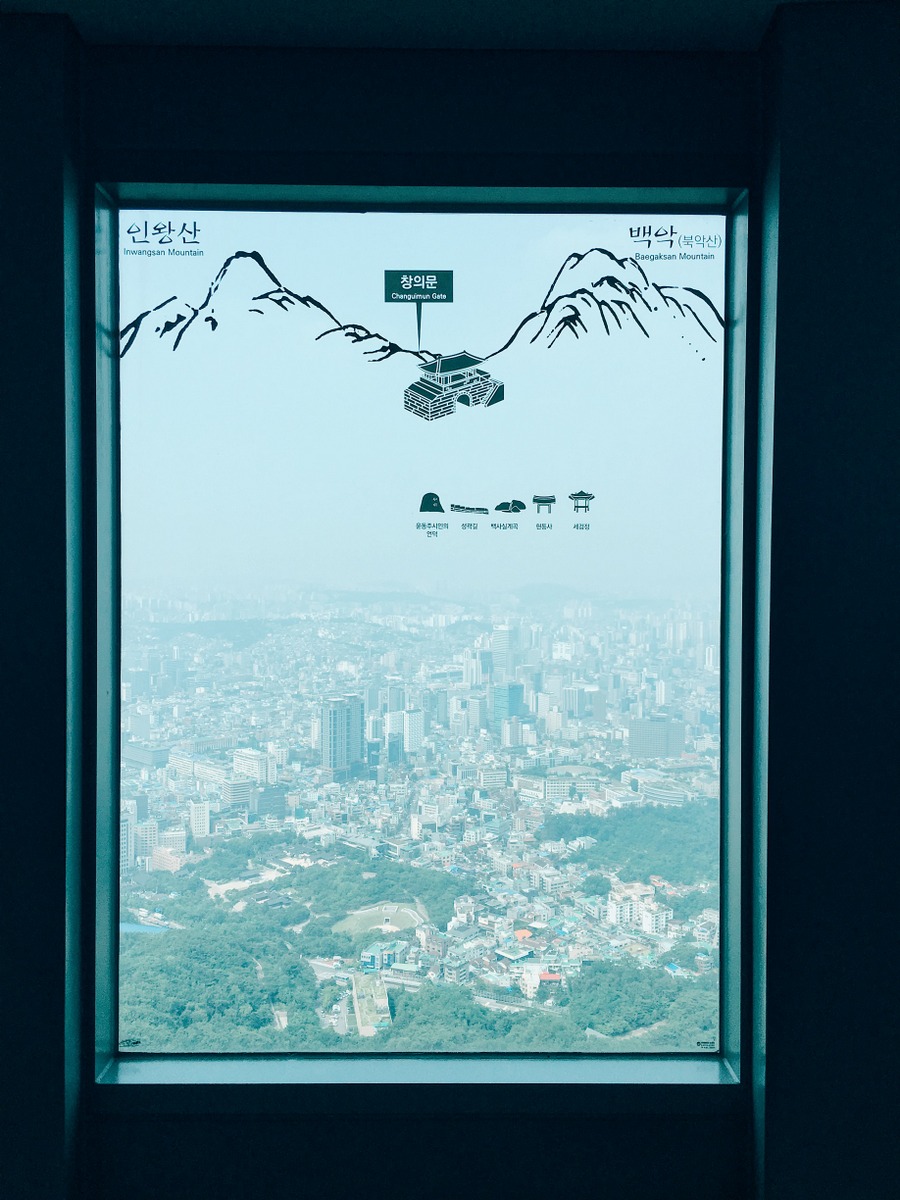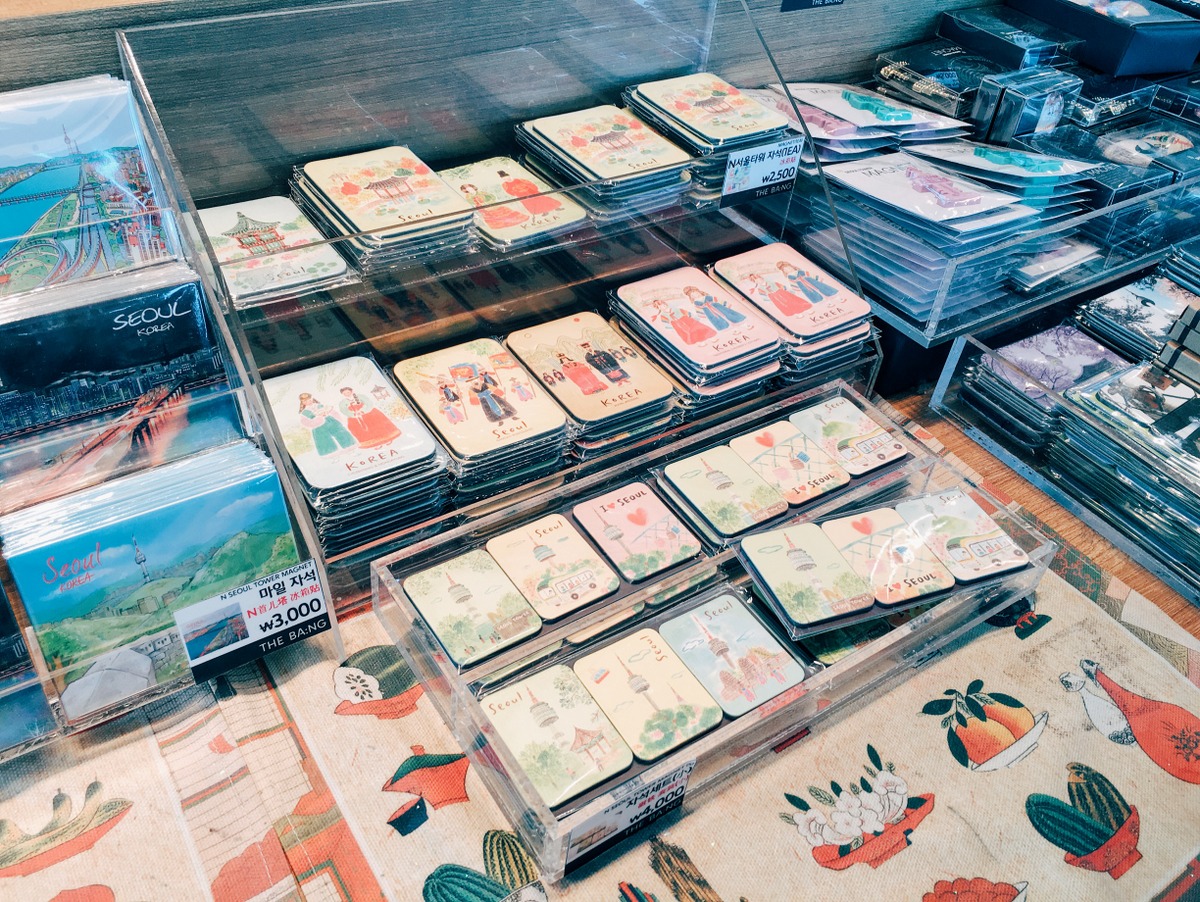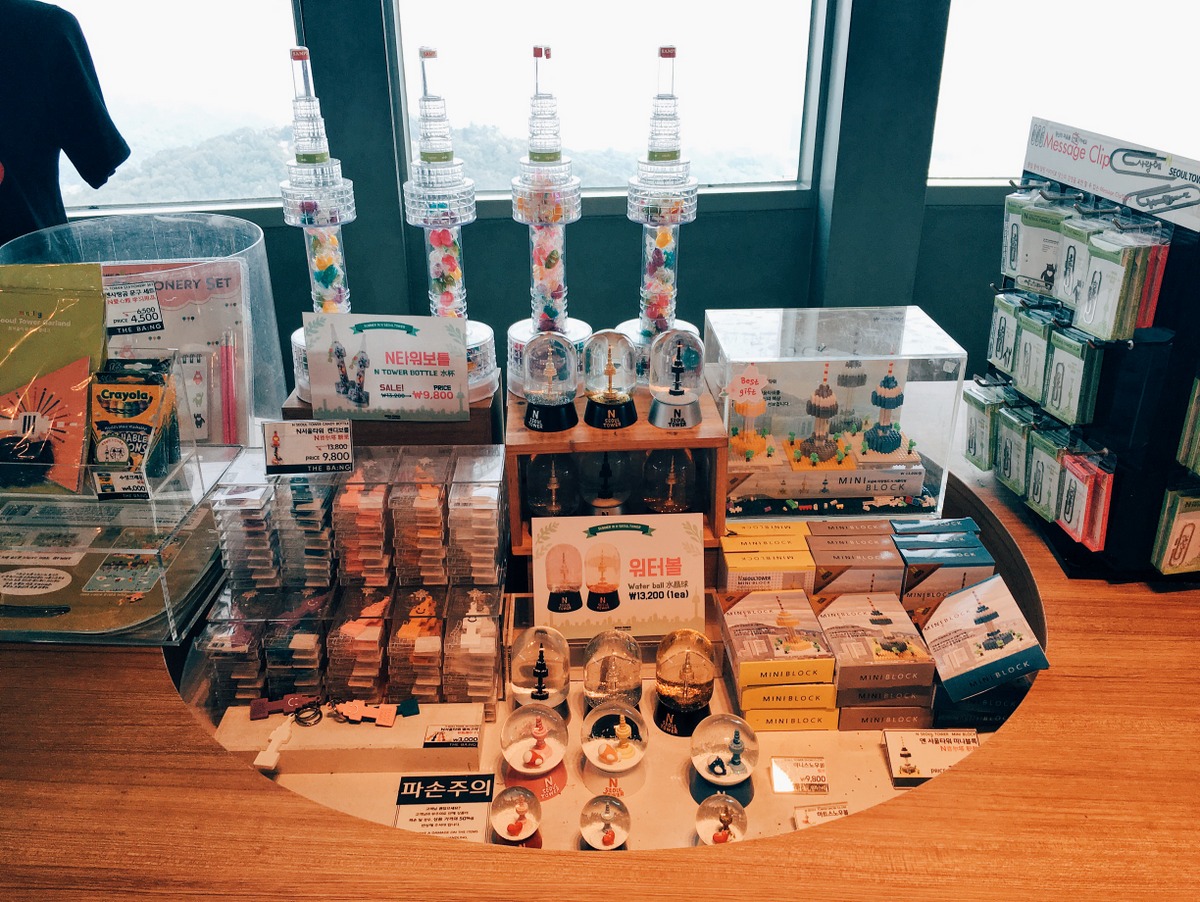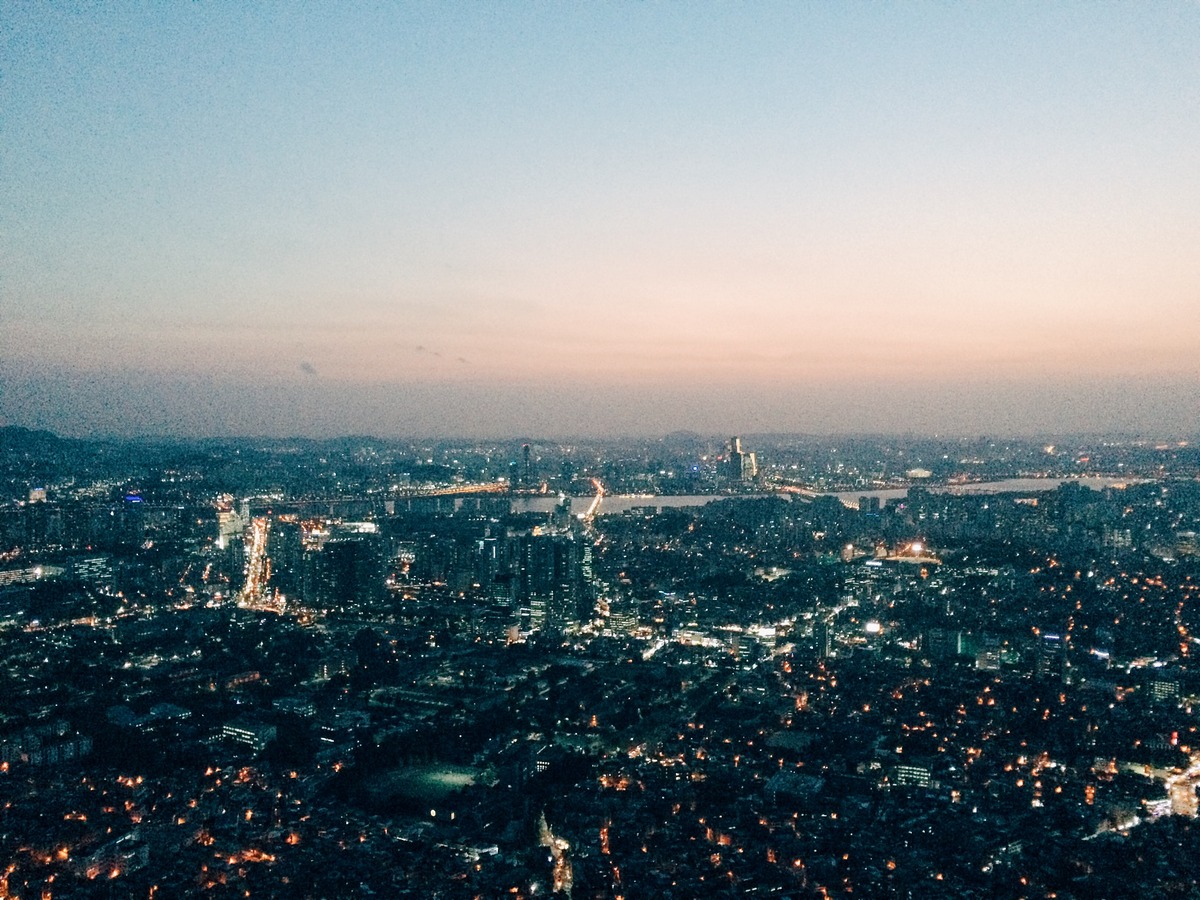 At the N Seoul Tower grounds, the very popular love locks are to be found. The place is also full of romantic spots for lovers. You can also watch Korean traditional performances for free.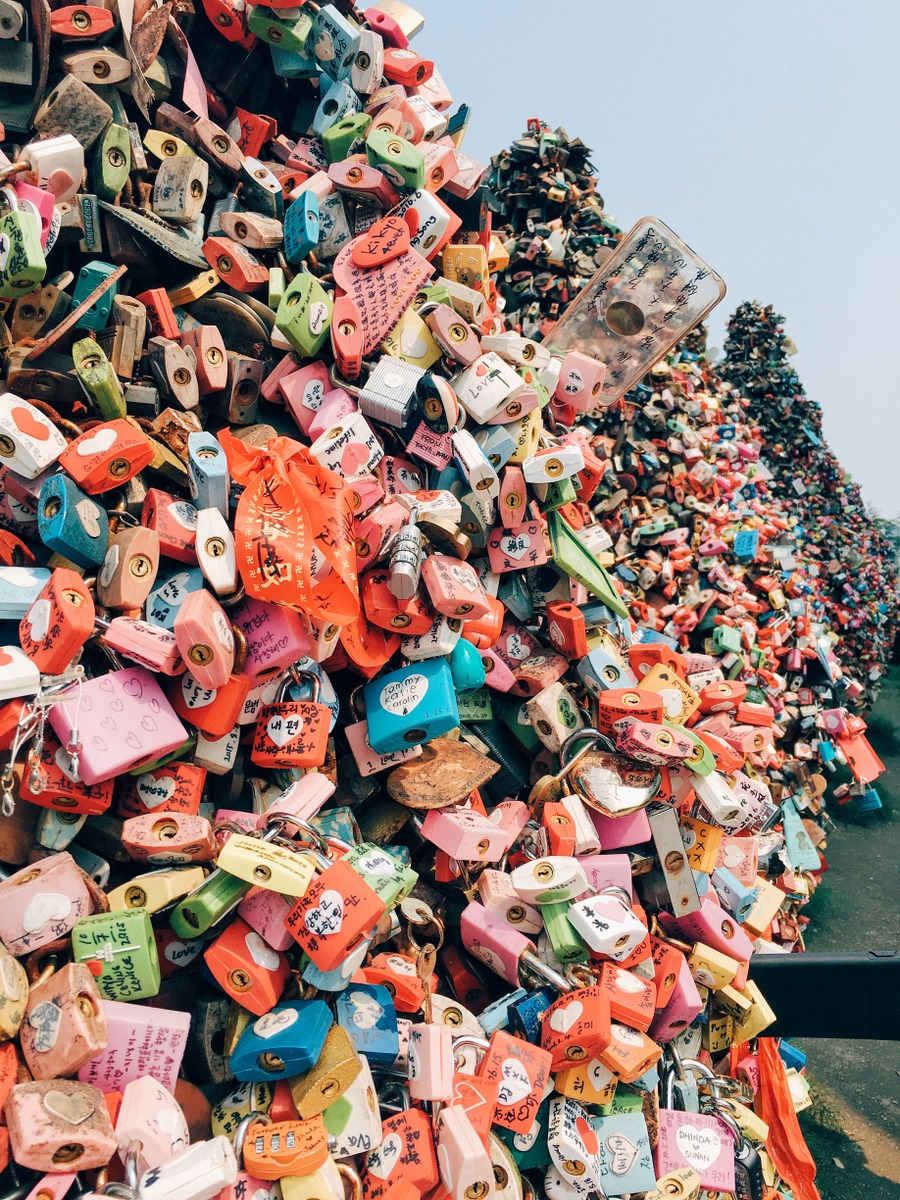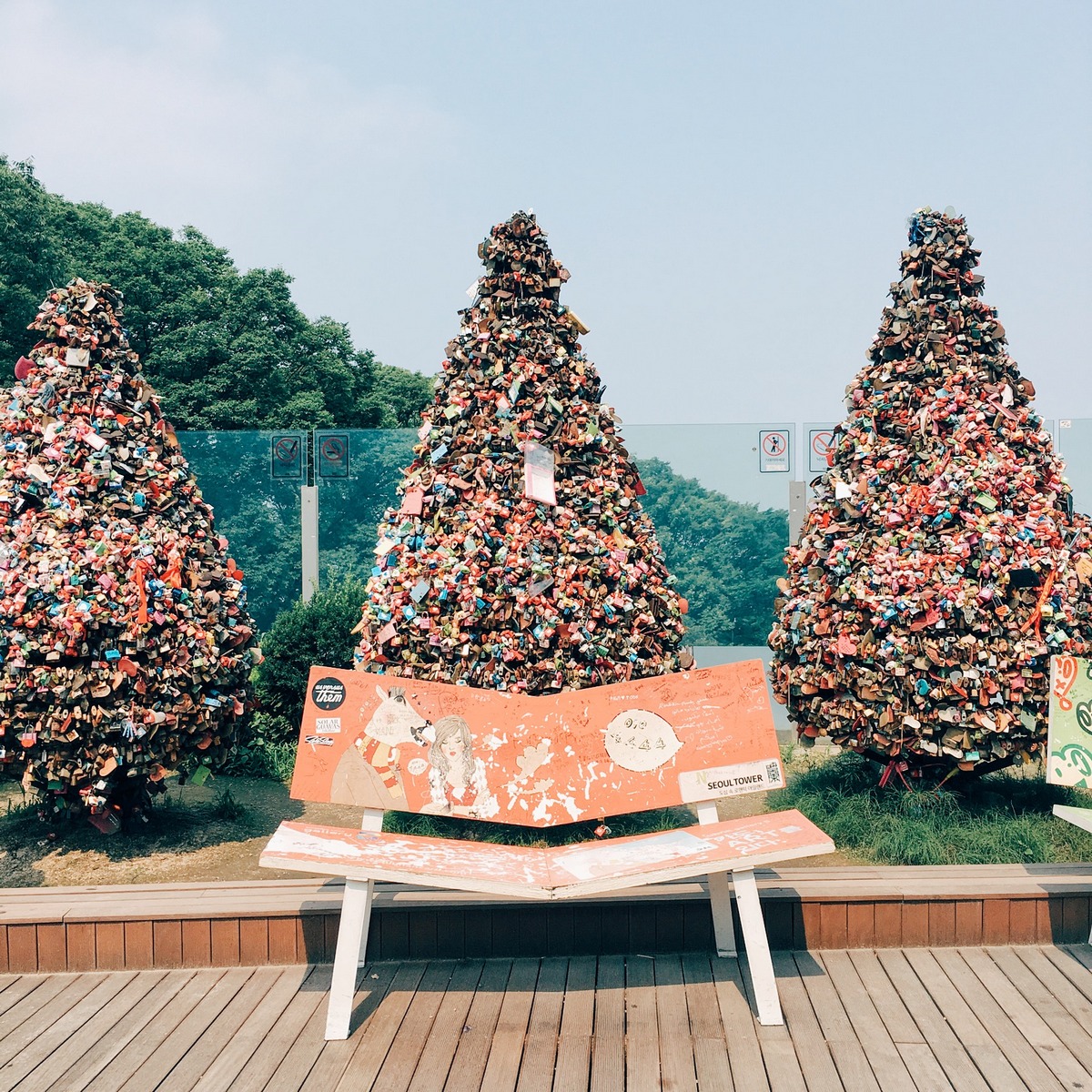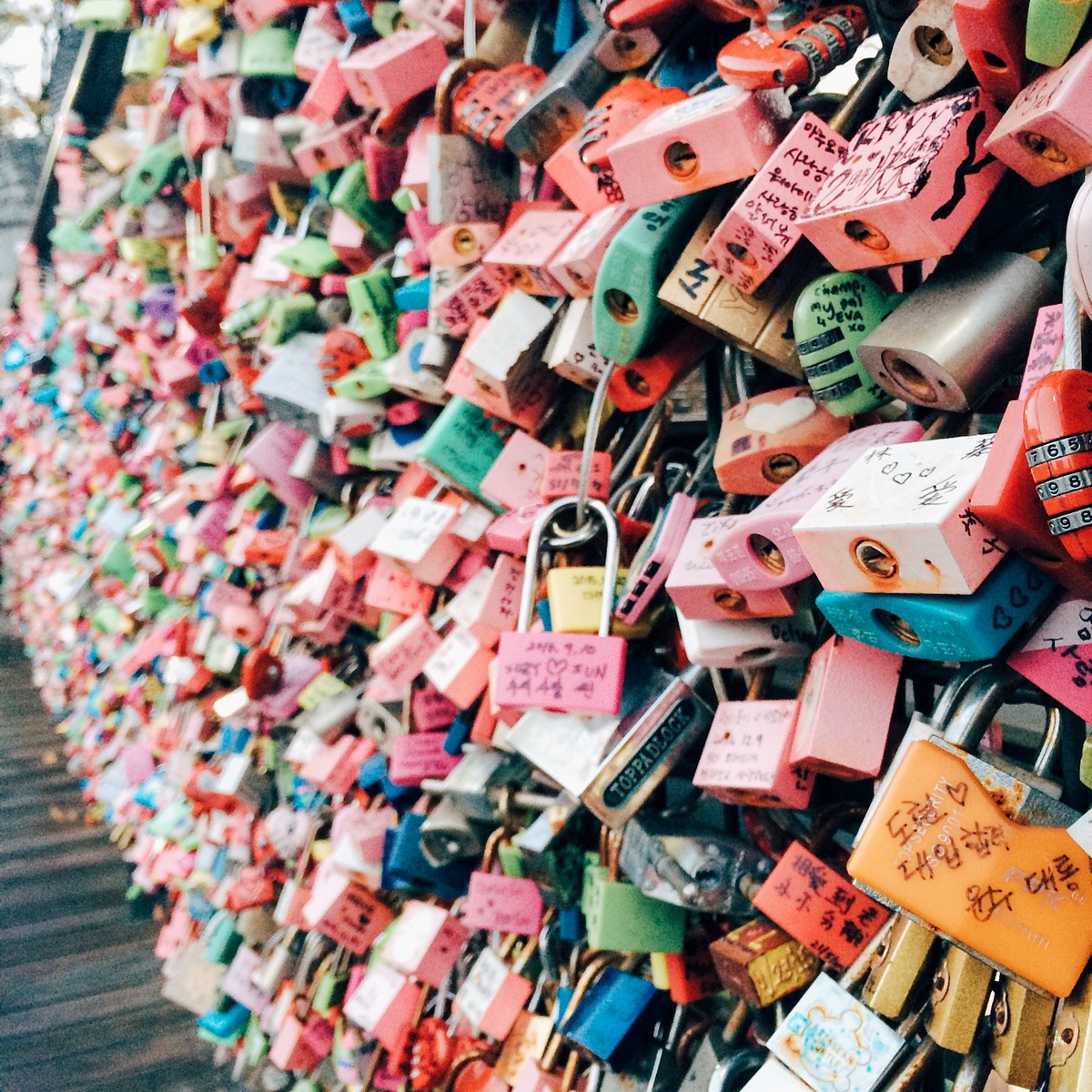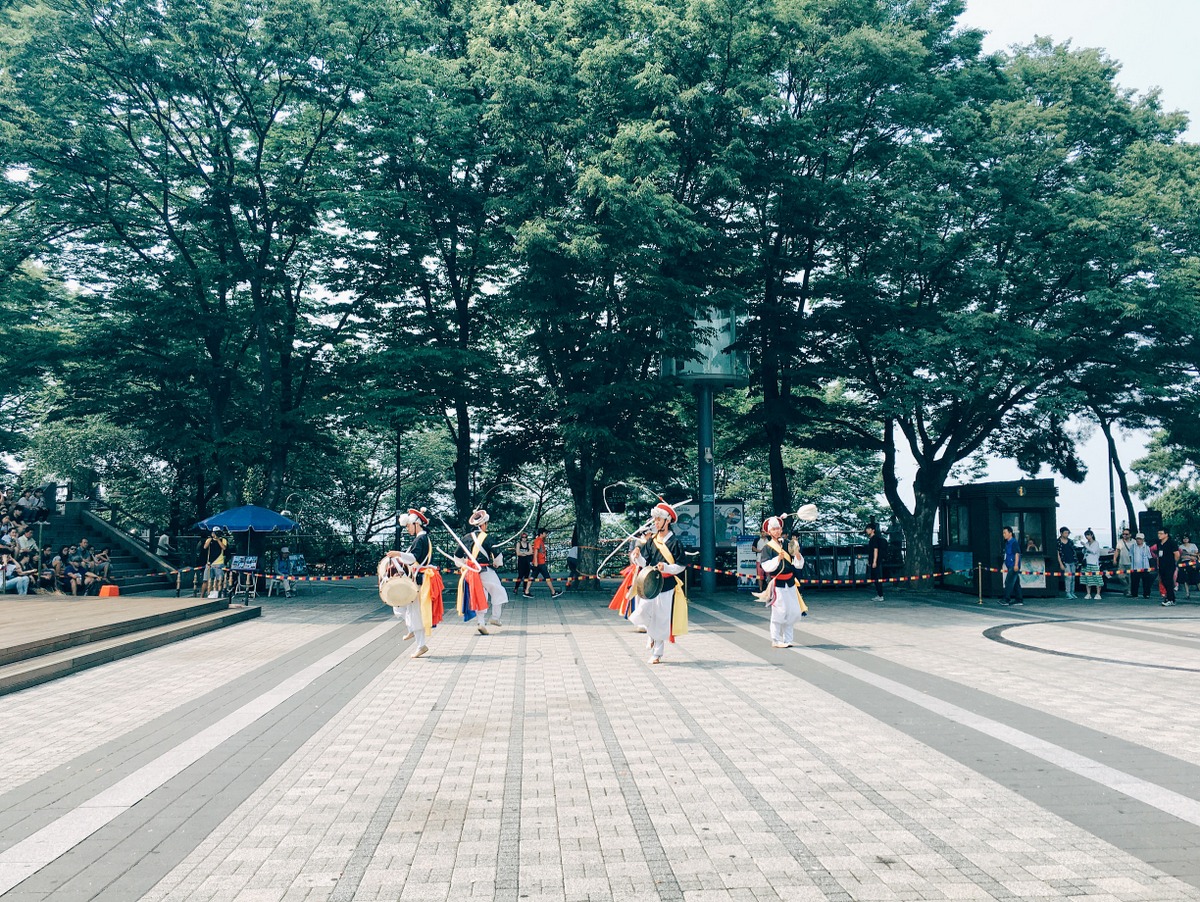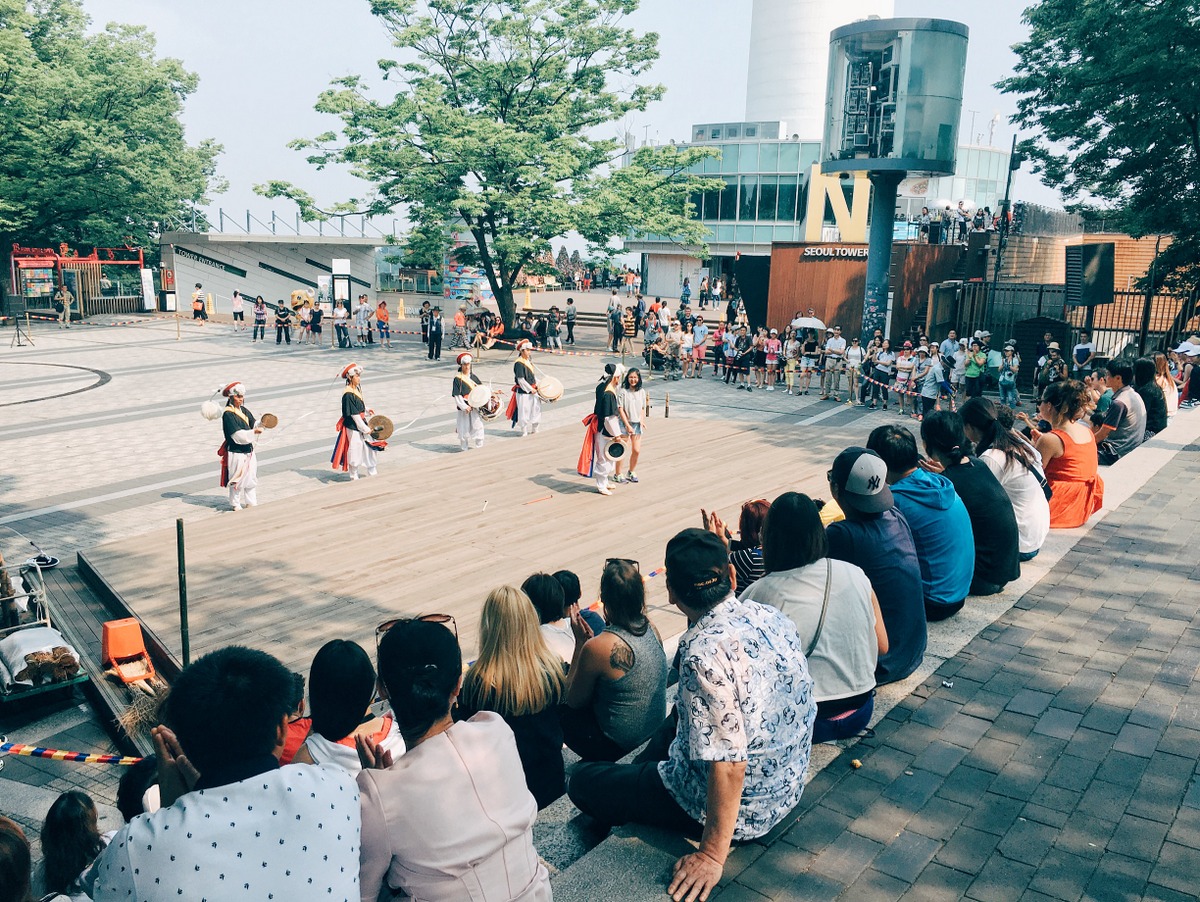 Riding the N Seoul Cable Car to N Seoul Tower is also part of the experience. The lift provides amazing view of the city and lush forest of Namsan Mountain as you go up to the base of the tower.
How to get there:
From Hoehyun Station, take Exit 1, walk towards Namsan Oreumi, an inclined escalator which leads to N Seoul Cable Car station. You may also take a taxi and tell the driver to drop you to N Seoul Cable Car station.
N Seoul Cable Car Entrance
Adult: 8500 Won round trip / 6000 Won one way
Minors: 5500 Won round trip / 3500 Won one way
Schedule: 10am to 11pm
N Seoul Tower Entrance
Adult: 9000 Won
Children: 7000 Won
Schedule: Sunday – Friday: 10am to 11pm / Saturday: 10am to 12am
2. Myeong-dong Street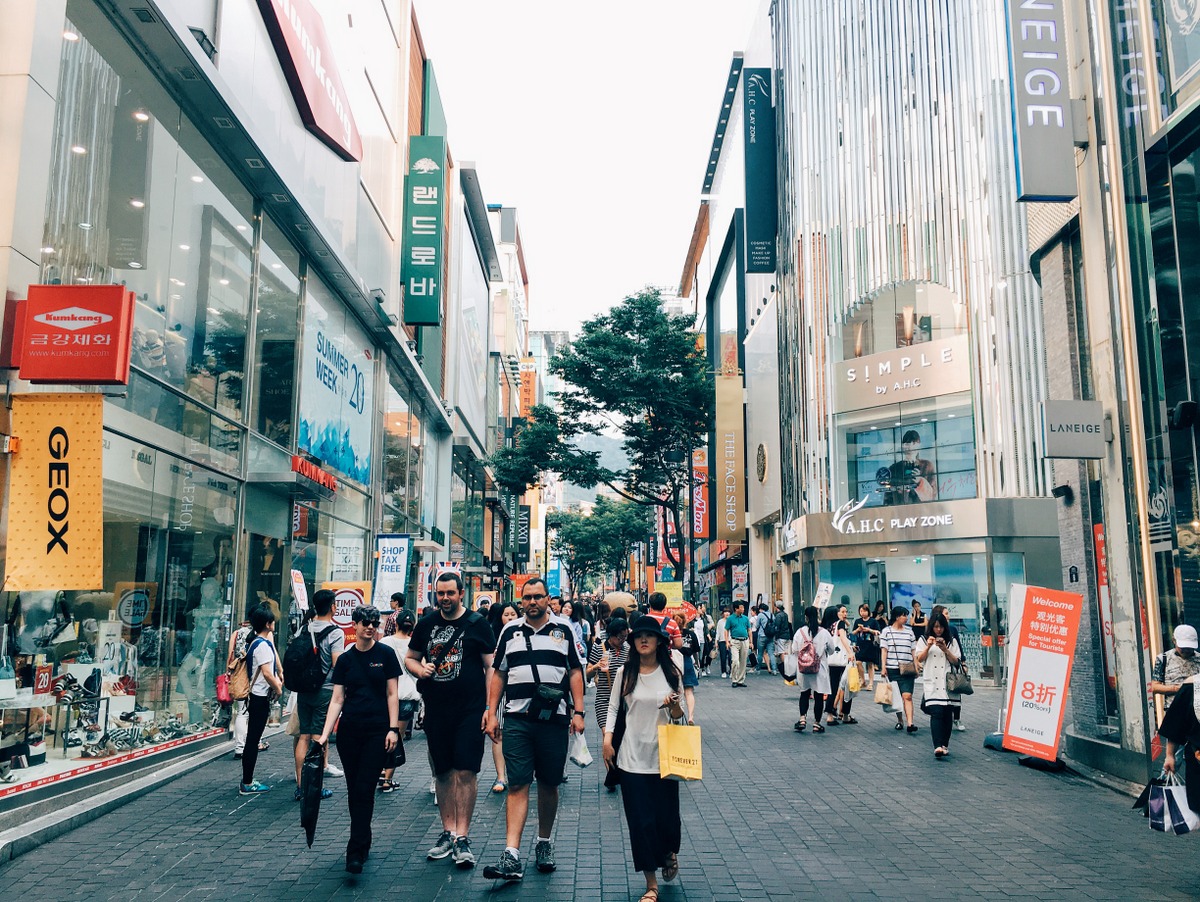 This is one of my favorite shopping spots in Seoul. The streets are lined with numerous cosmetics, clothing and shoe stores, food stalls and cafes. A whole day is probably not enough to explore all the shops located in this area. You can find local Korean cosmetic brands anywhere you look, like Etude House, Nature Republic, Innisfree and Missha. You can also check the Myeong-dong Cathedral, one of Korea's iconic cathedral and it symbolizes Korean Catholicism.
You can also try the various street food found around Myeong-dong, and your trip is not complete without buying a tall ice cream.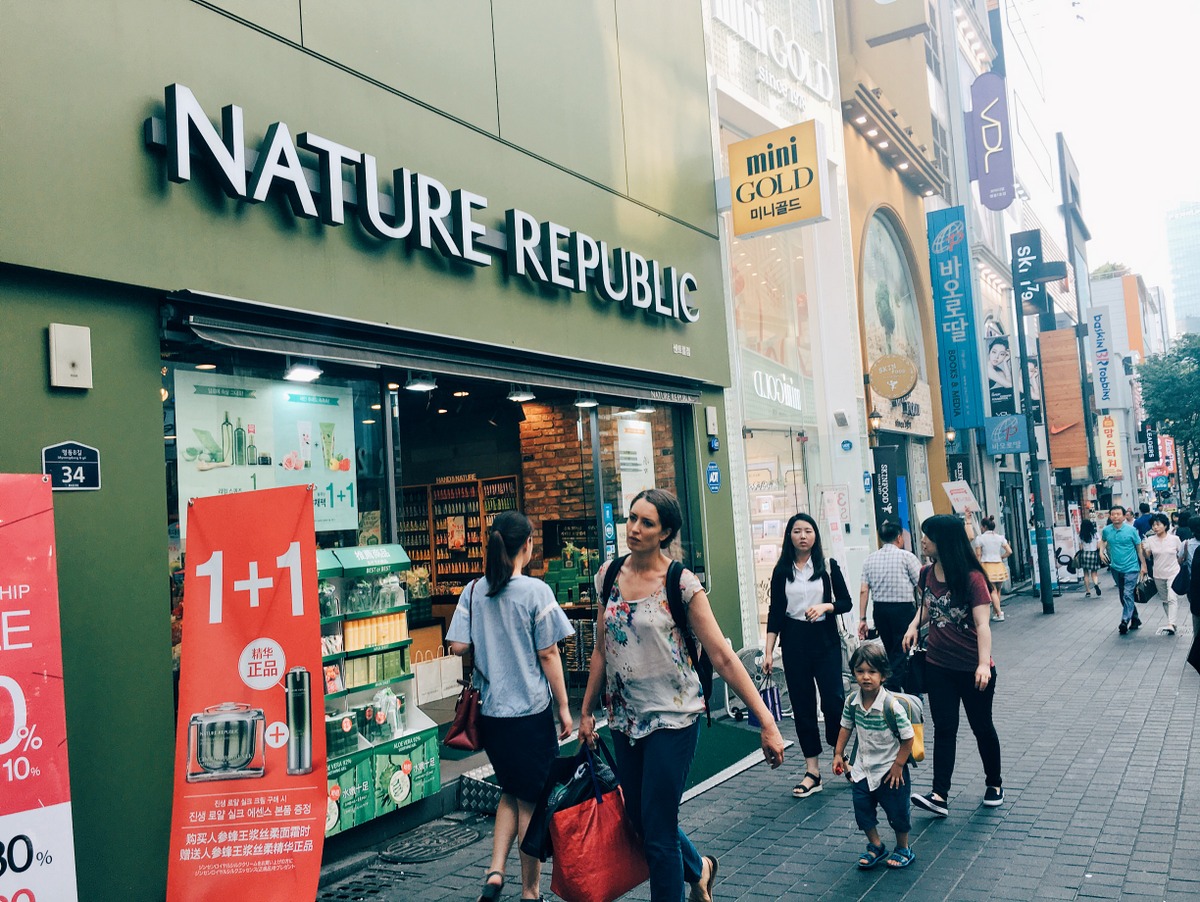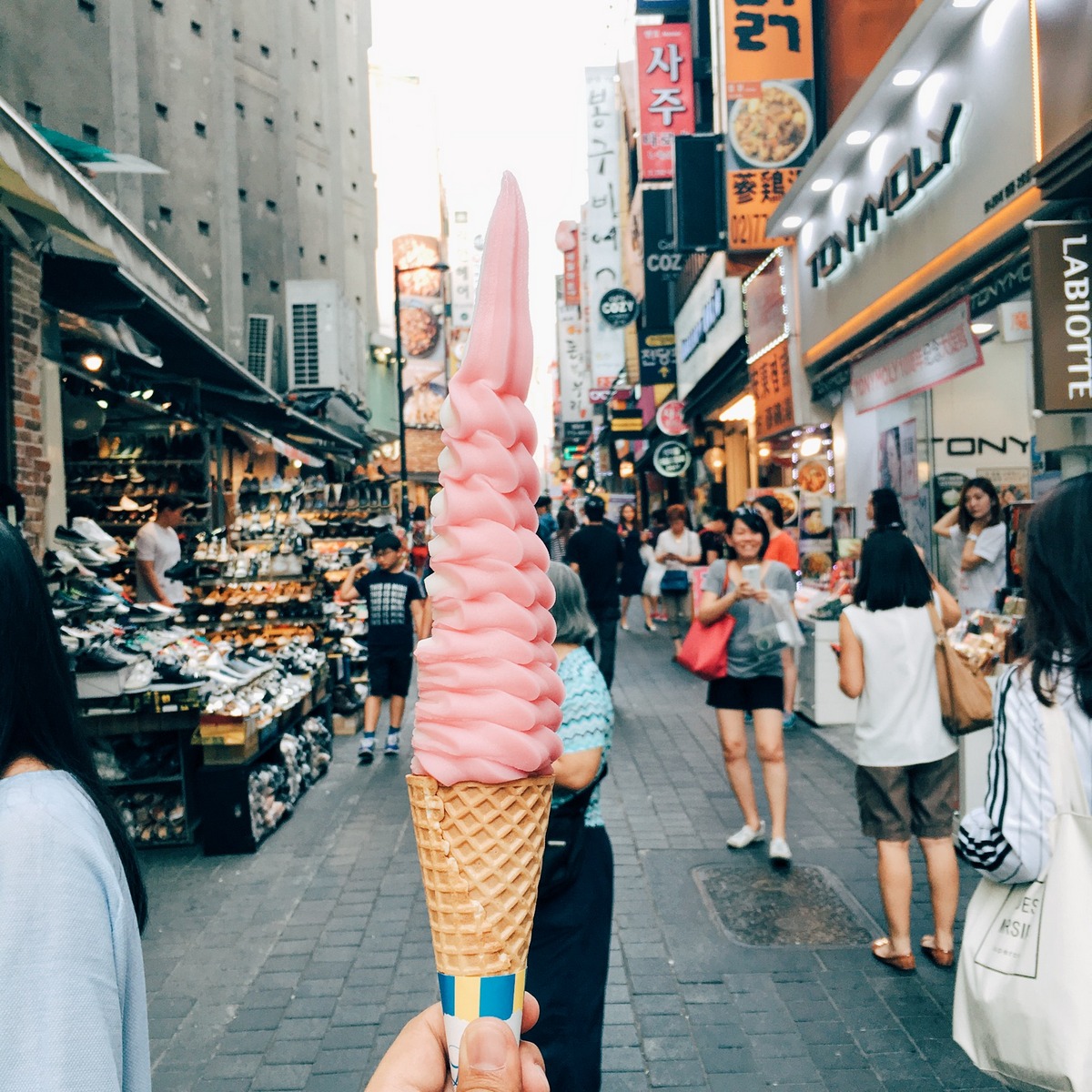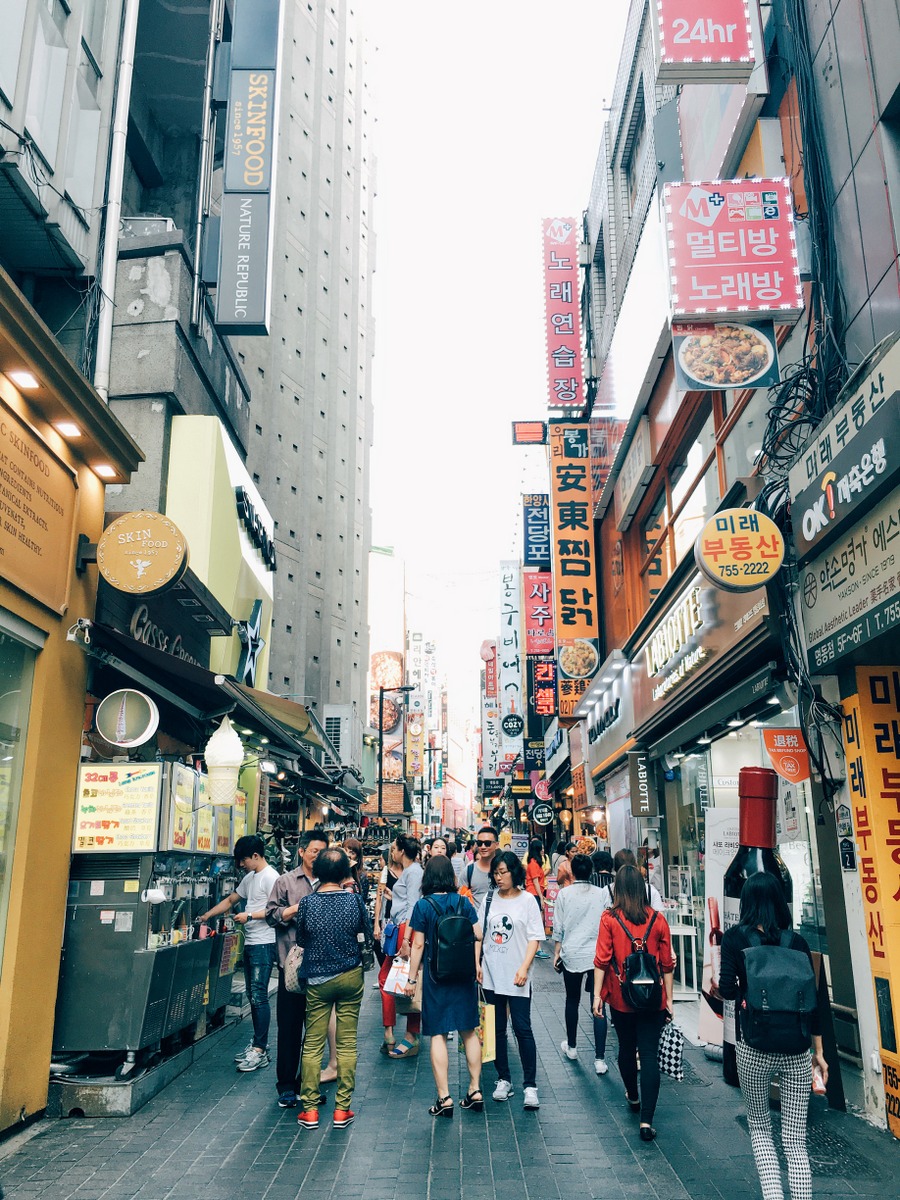 How to get there:
From N Seoul Cable Car station, you can use the elevator located beside the terminal which leads to Sogong-ro road, walk few meters going to Myeong-dong Street. You can also ride a taxi for your convenience.
3. Where to eat lunch: Todai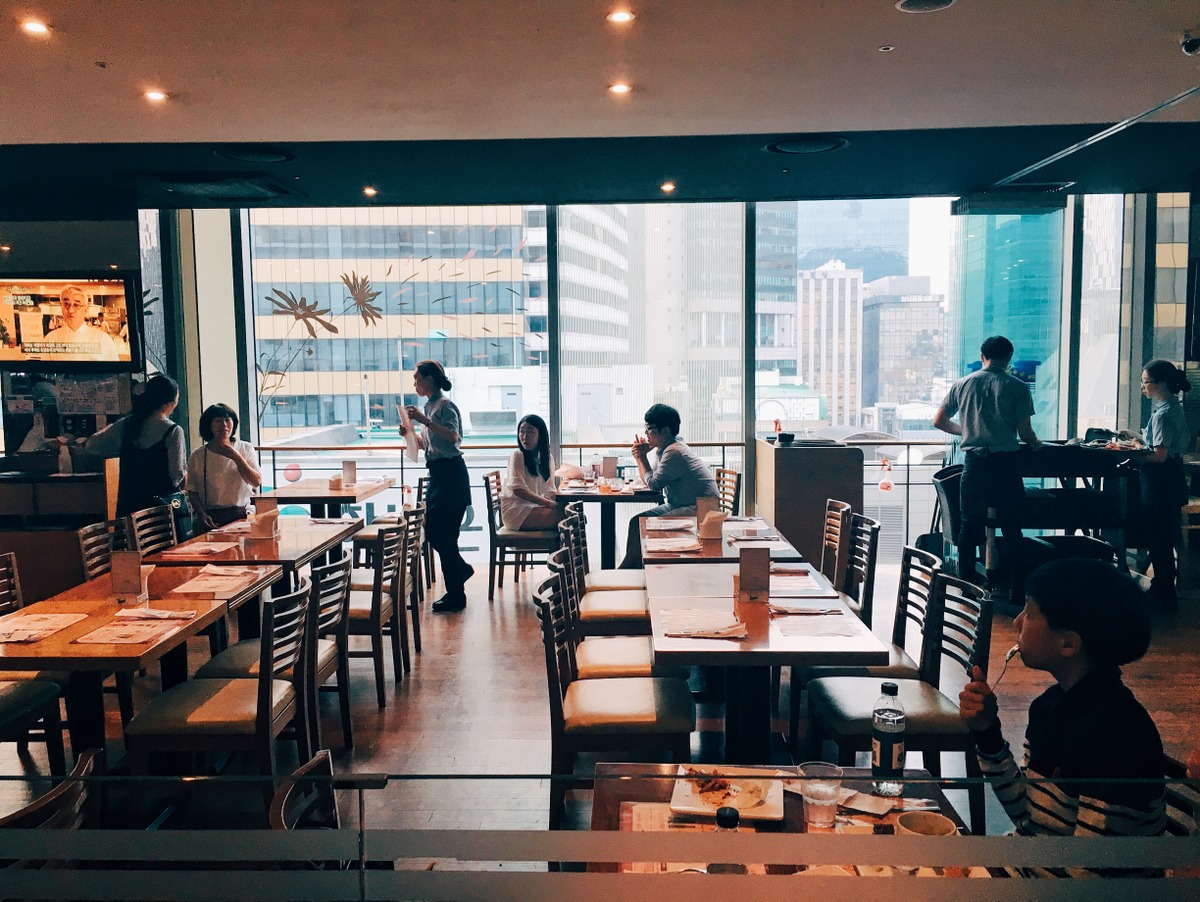 Todai is buffet restaurant serving seafood, sushi, Asian and international dishes. It is located at the 7F of Noon Square.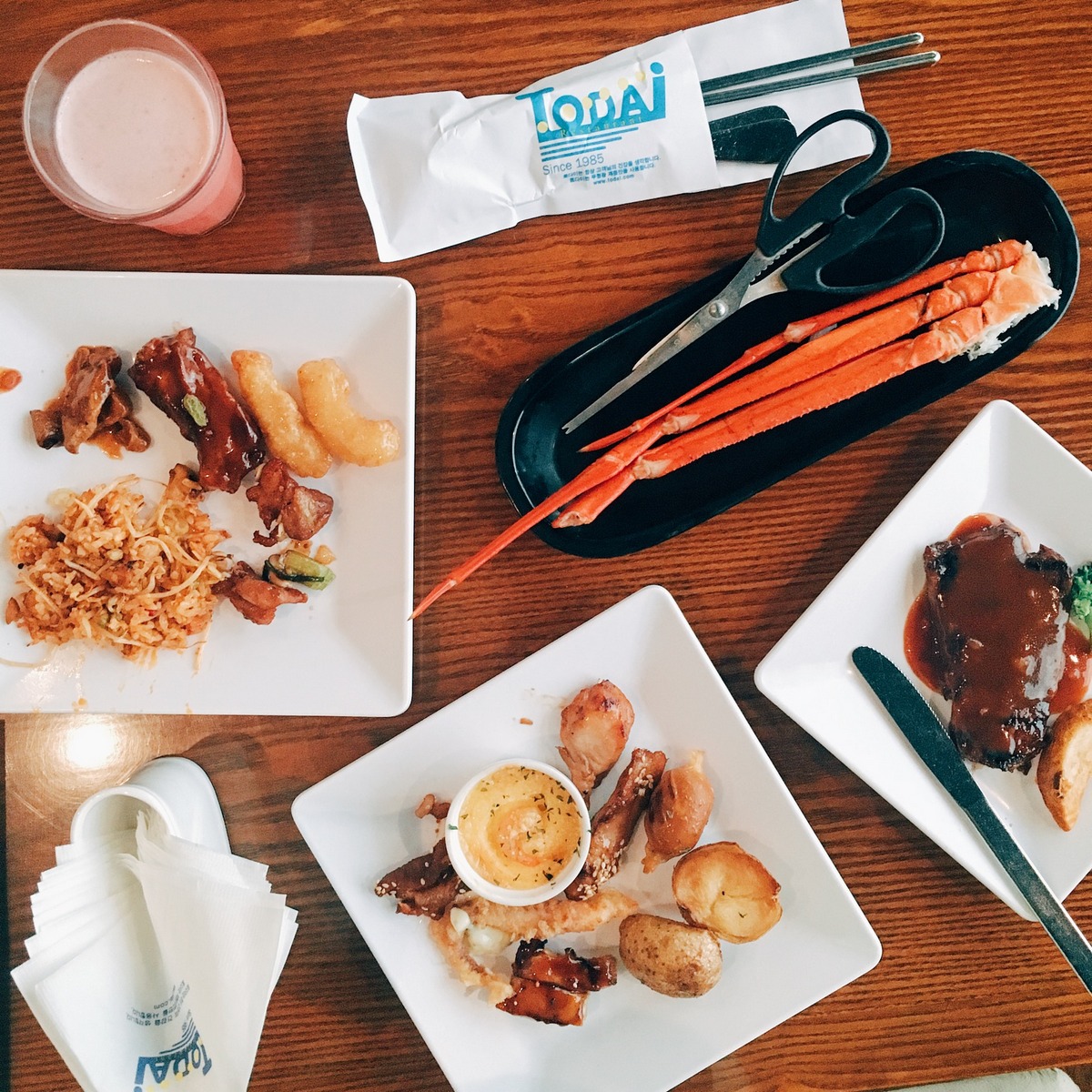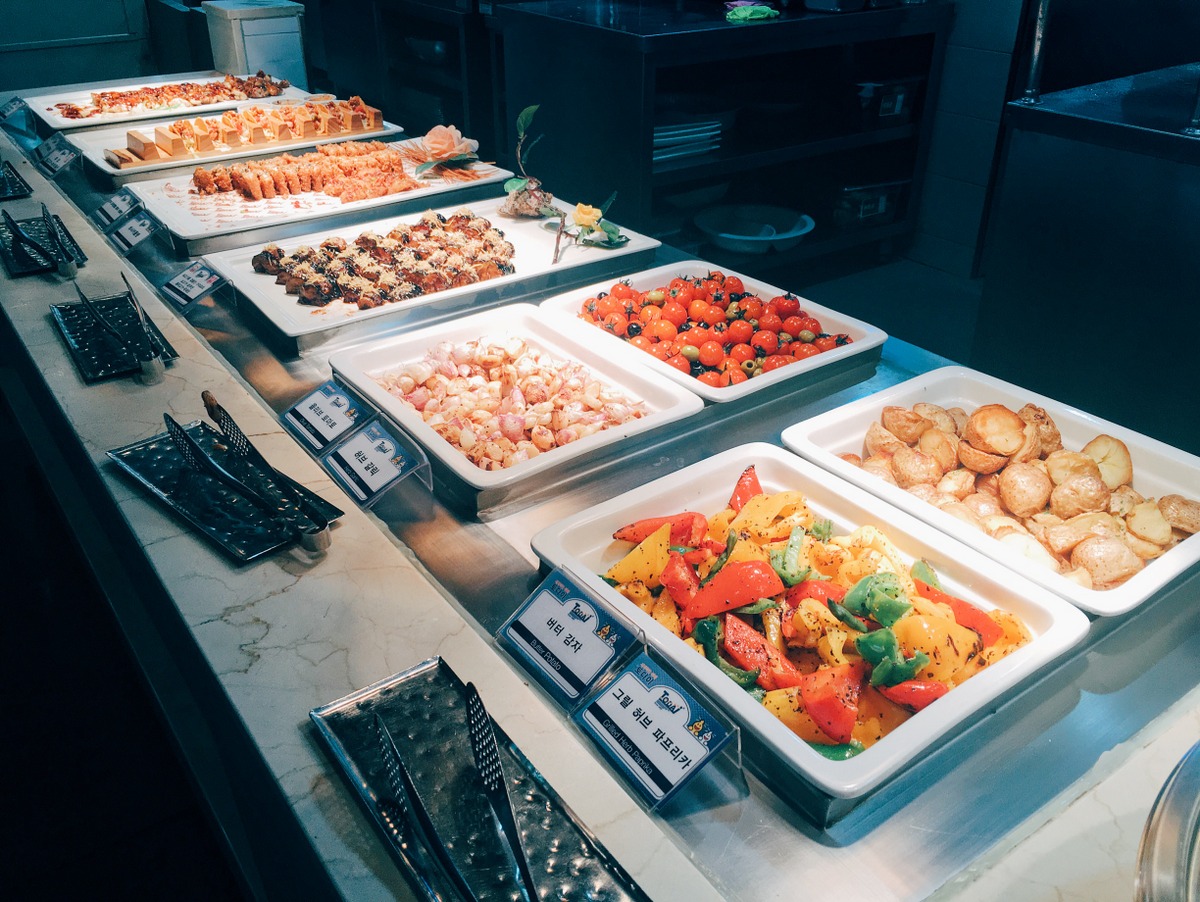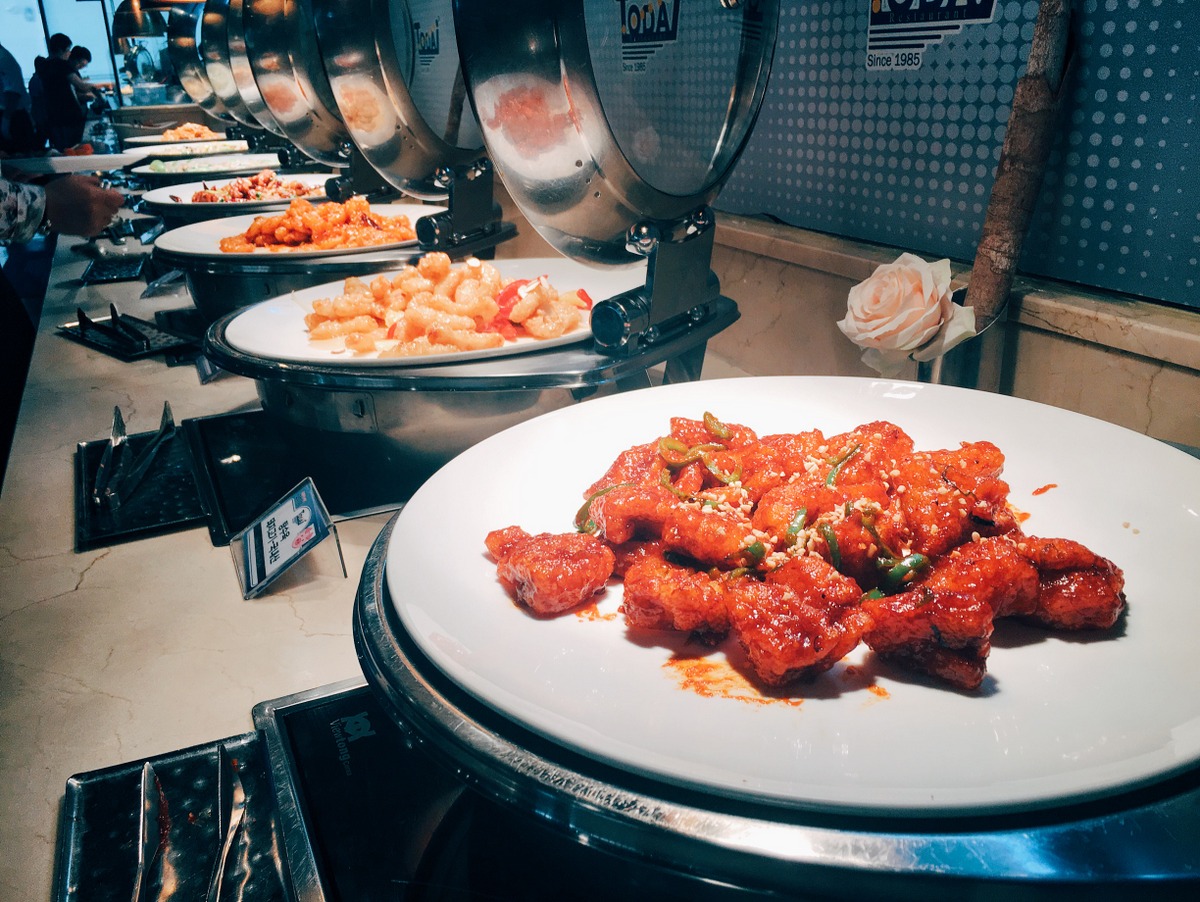 4. Dongdaemun Market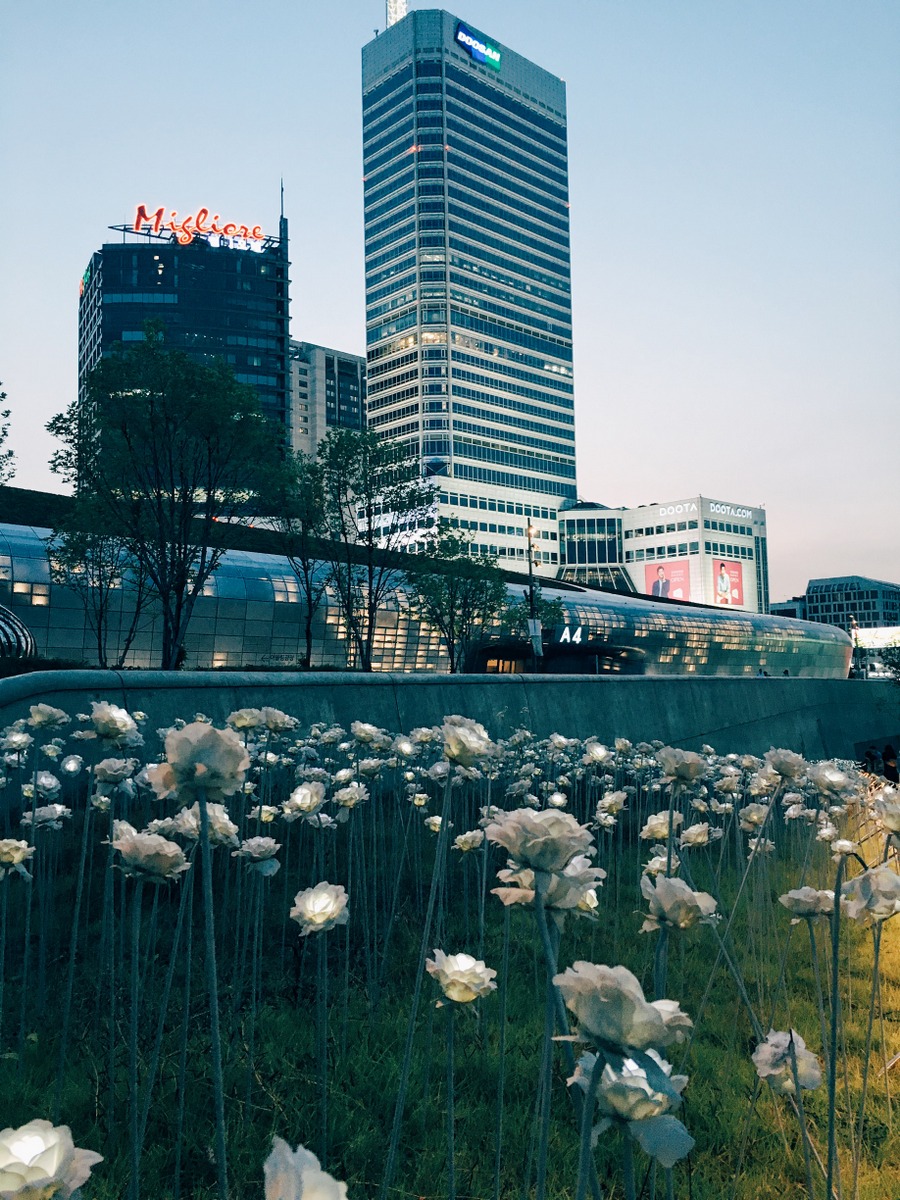 Dongdaemun is comprised of traditional markets and shopping buildings offering affordable clothing and high-end local fashion brands. Some of the shopping buildings located around the area are Migliore, Doota and Hello apM.
5. Dongdaemun Design Plaza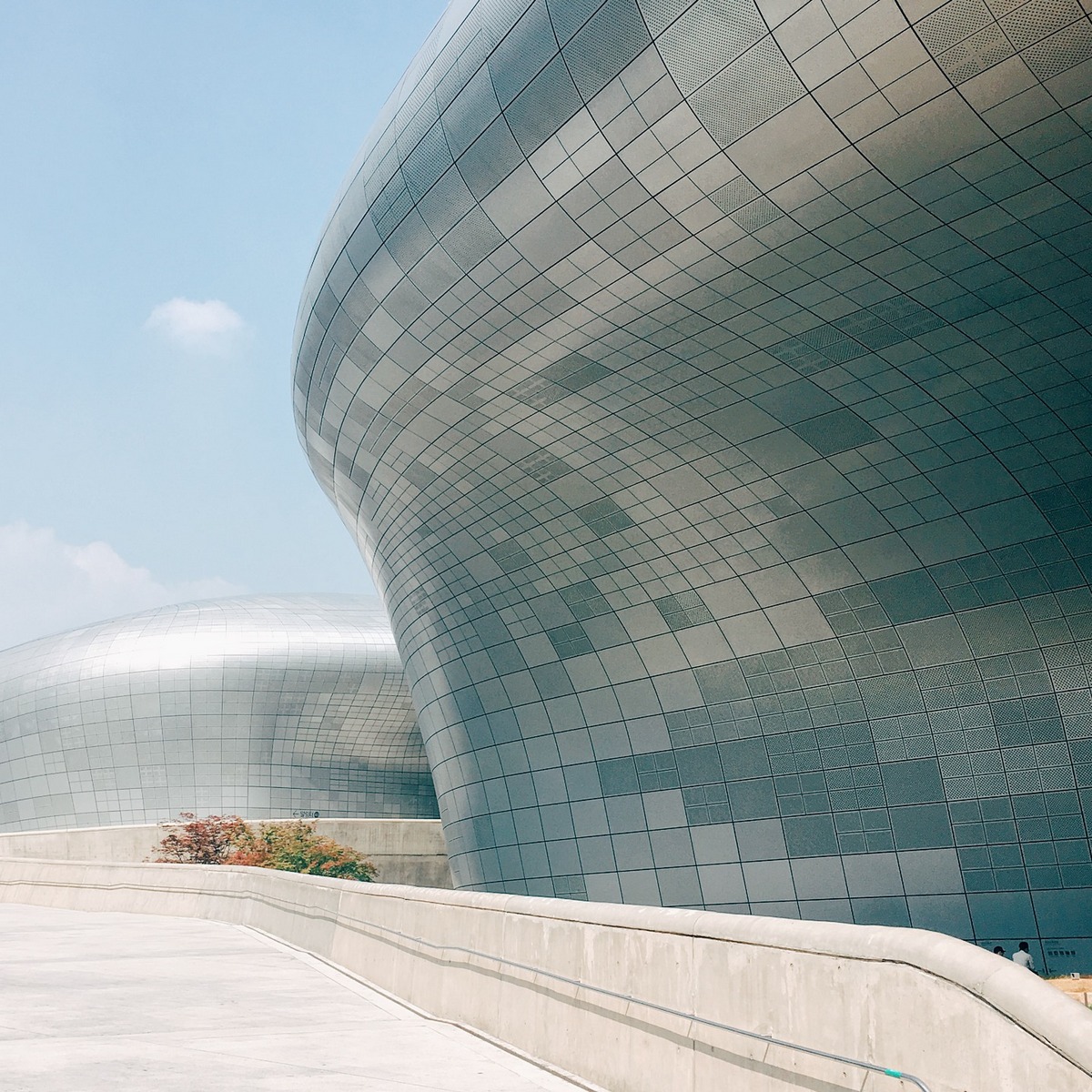 Just across the shopping buildings is the Dongdaemun Design Plaza or popularly known as DDP. This modern building has a neofuturistic architecture designed by the late Zaha Hadid. The design features 40,000 aluminum sheets and none of which are the same. Inside DDP is a design museum, sky lounge and exhibition halls.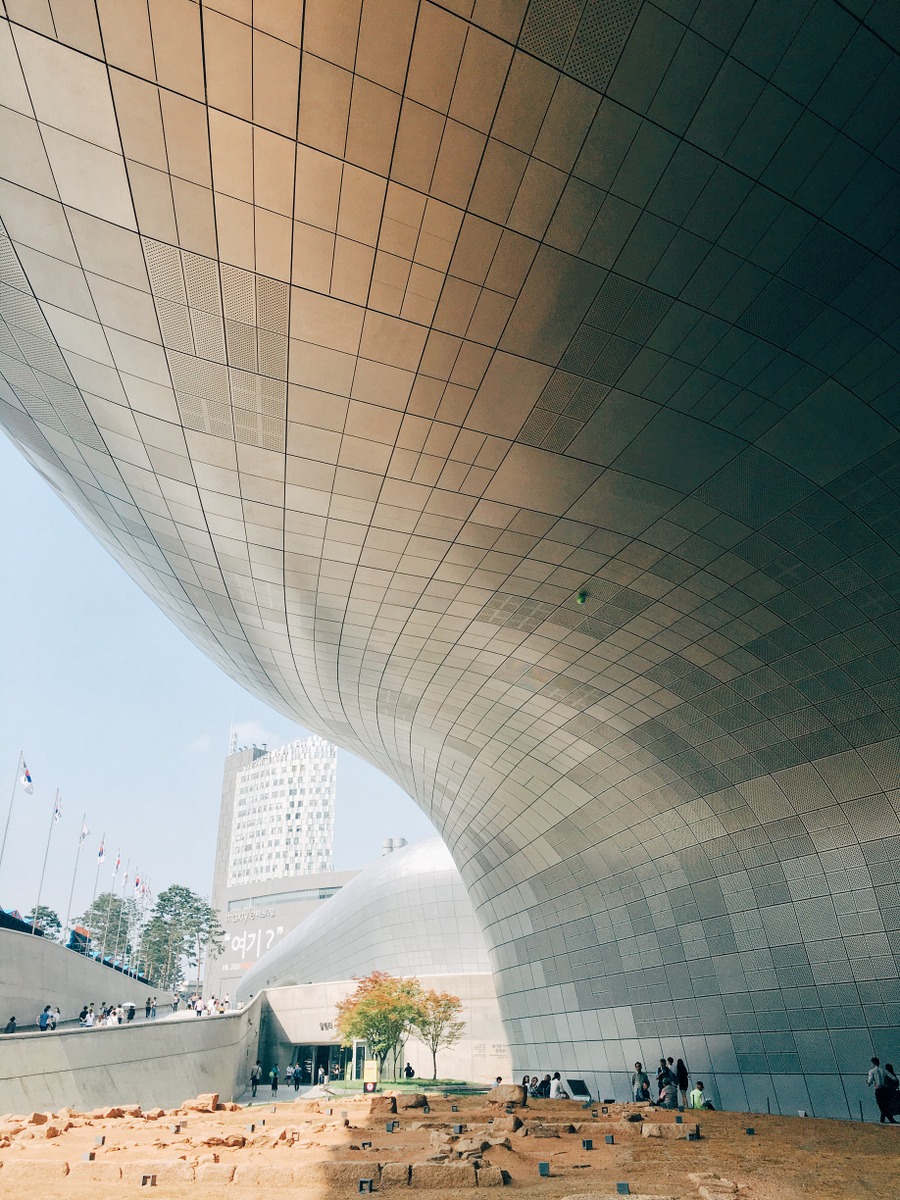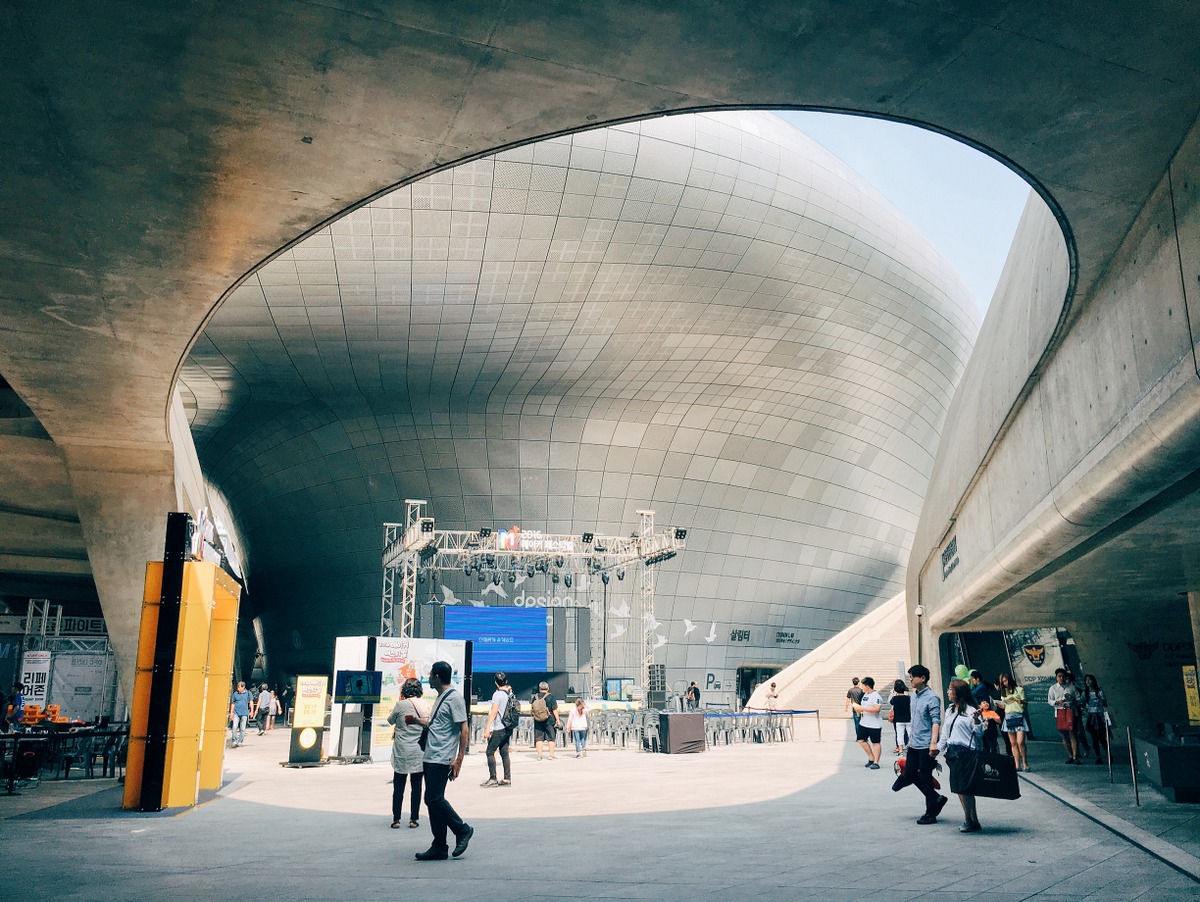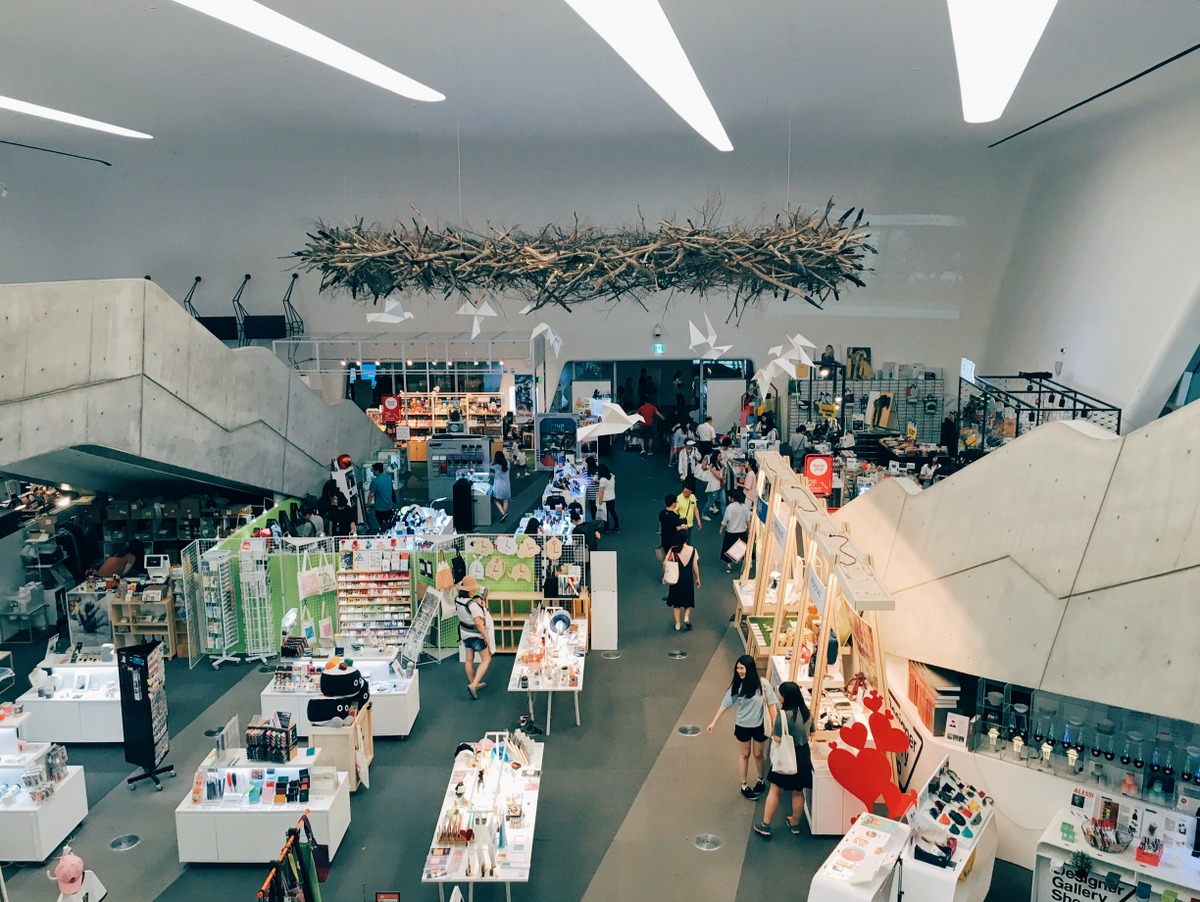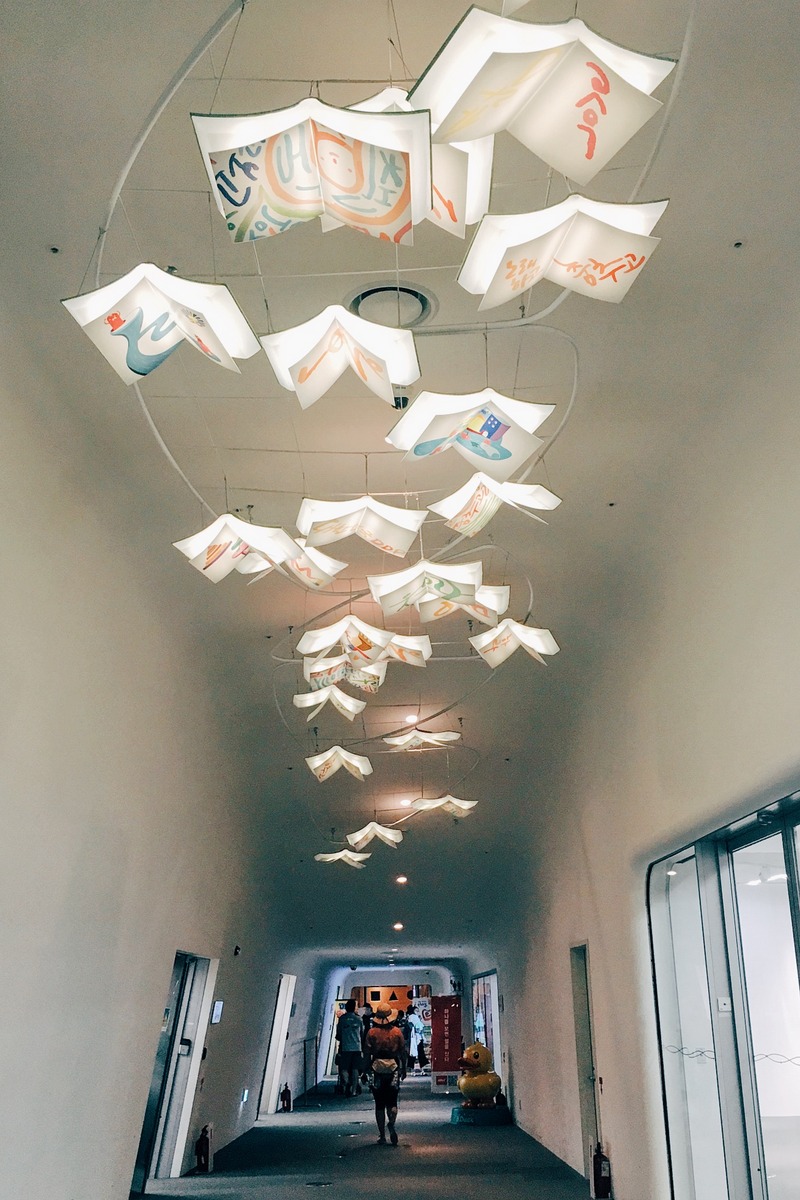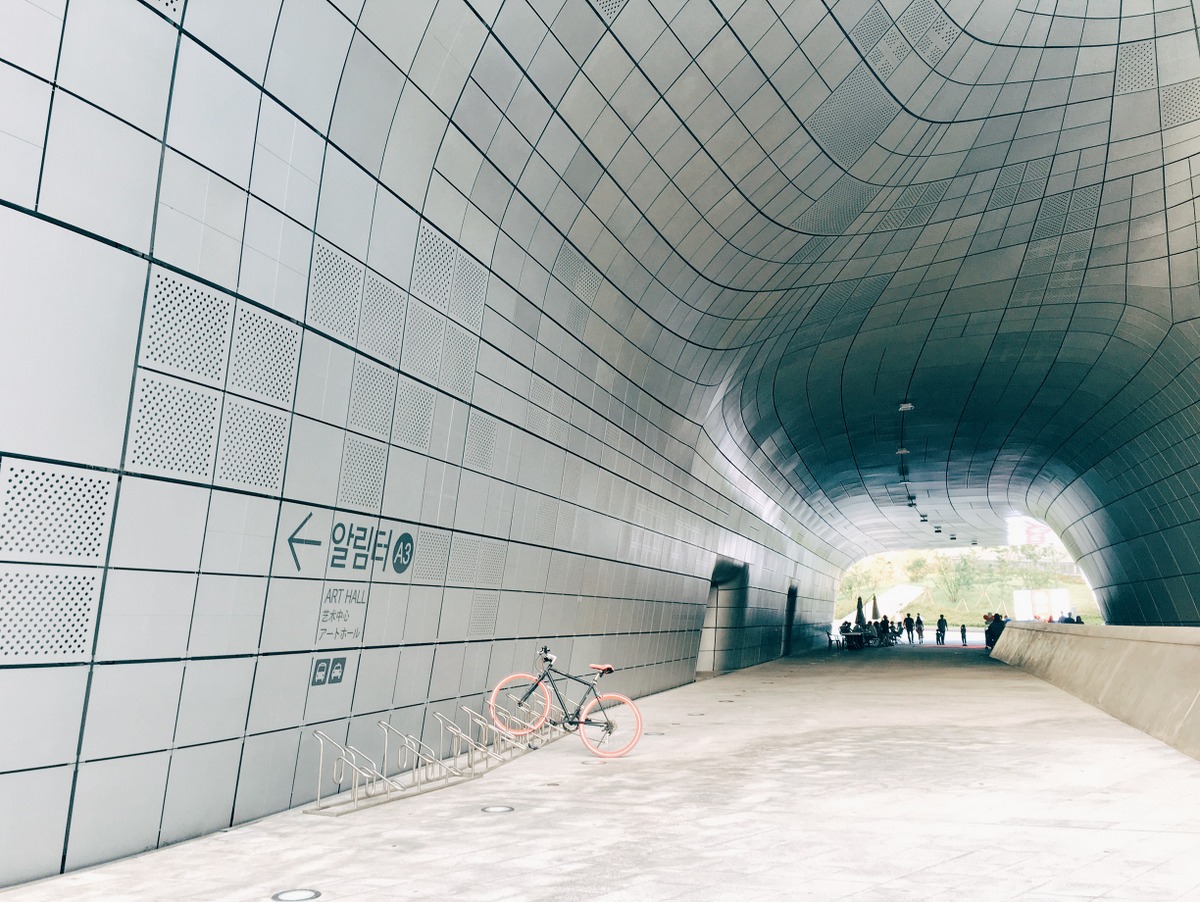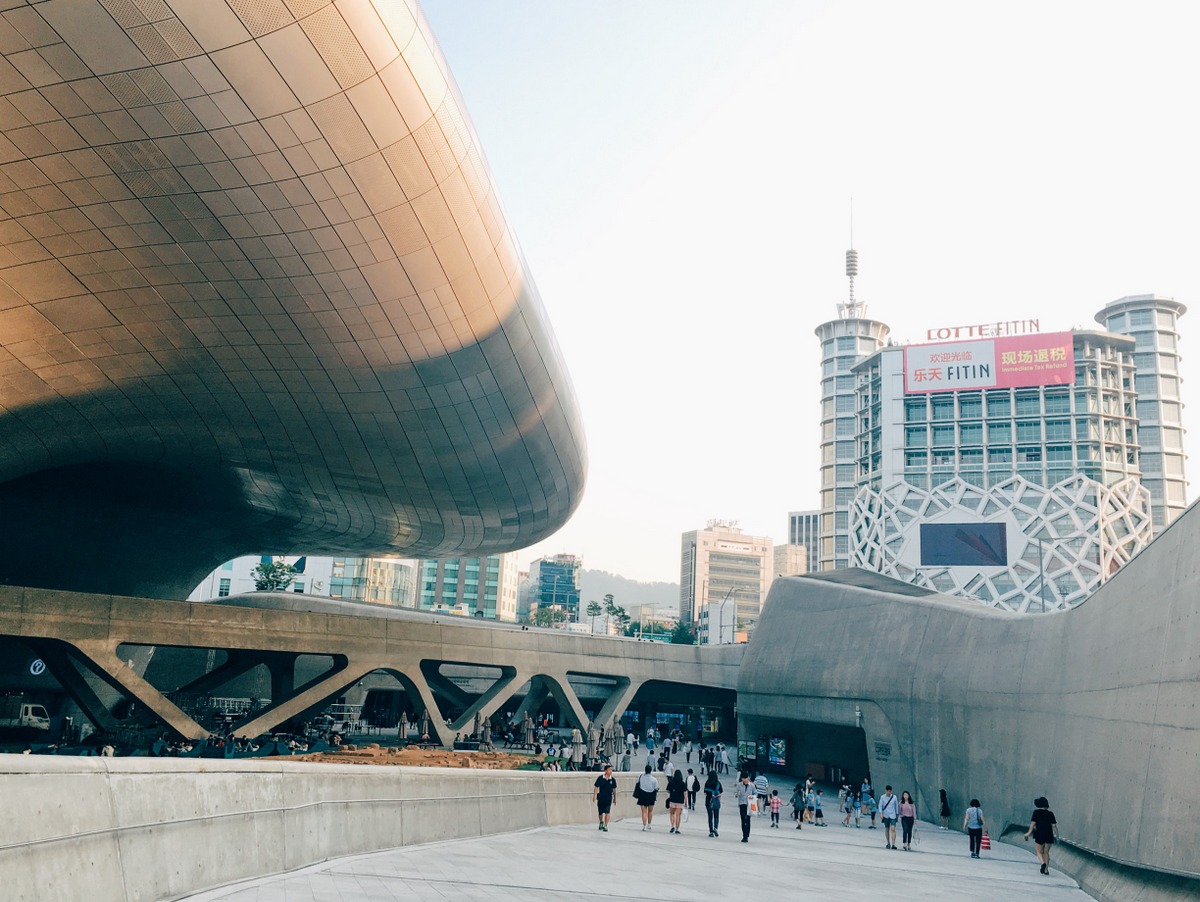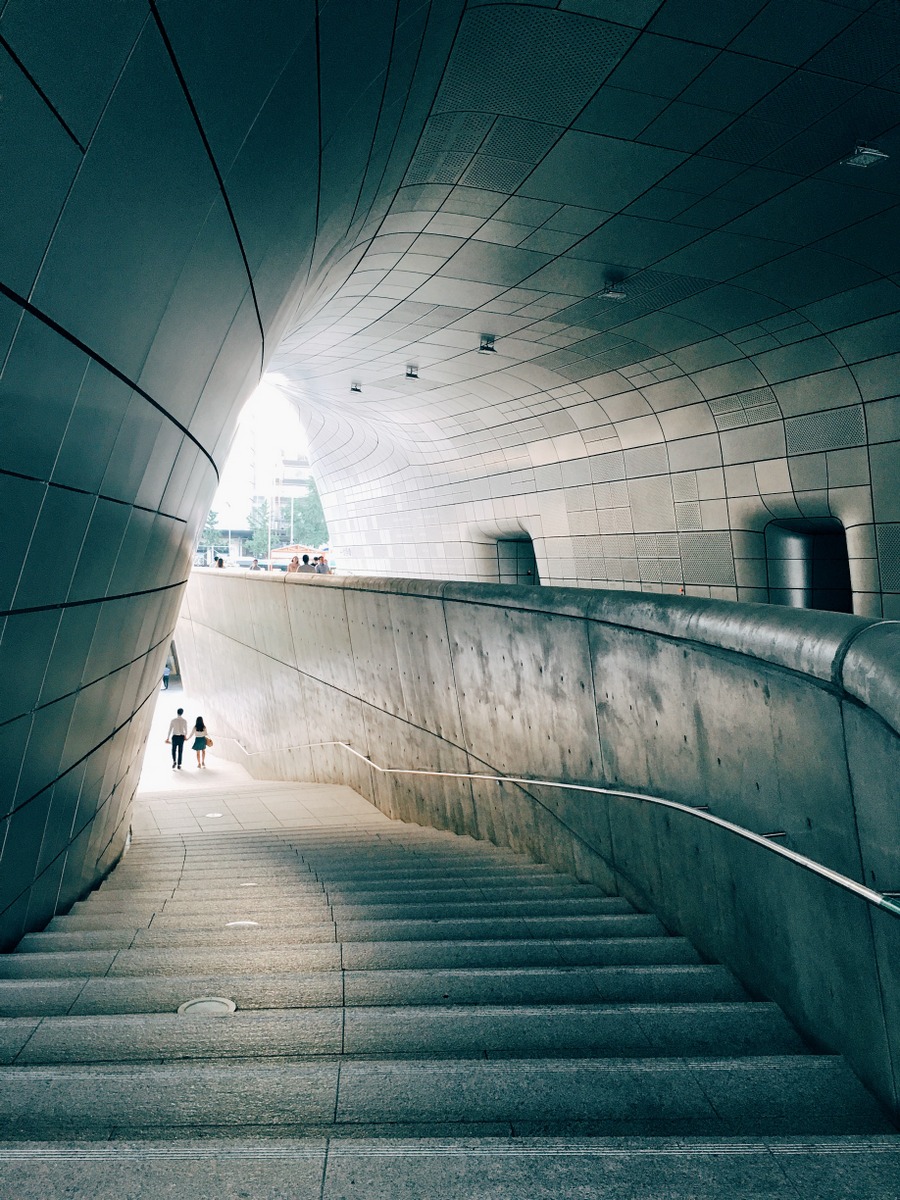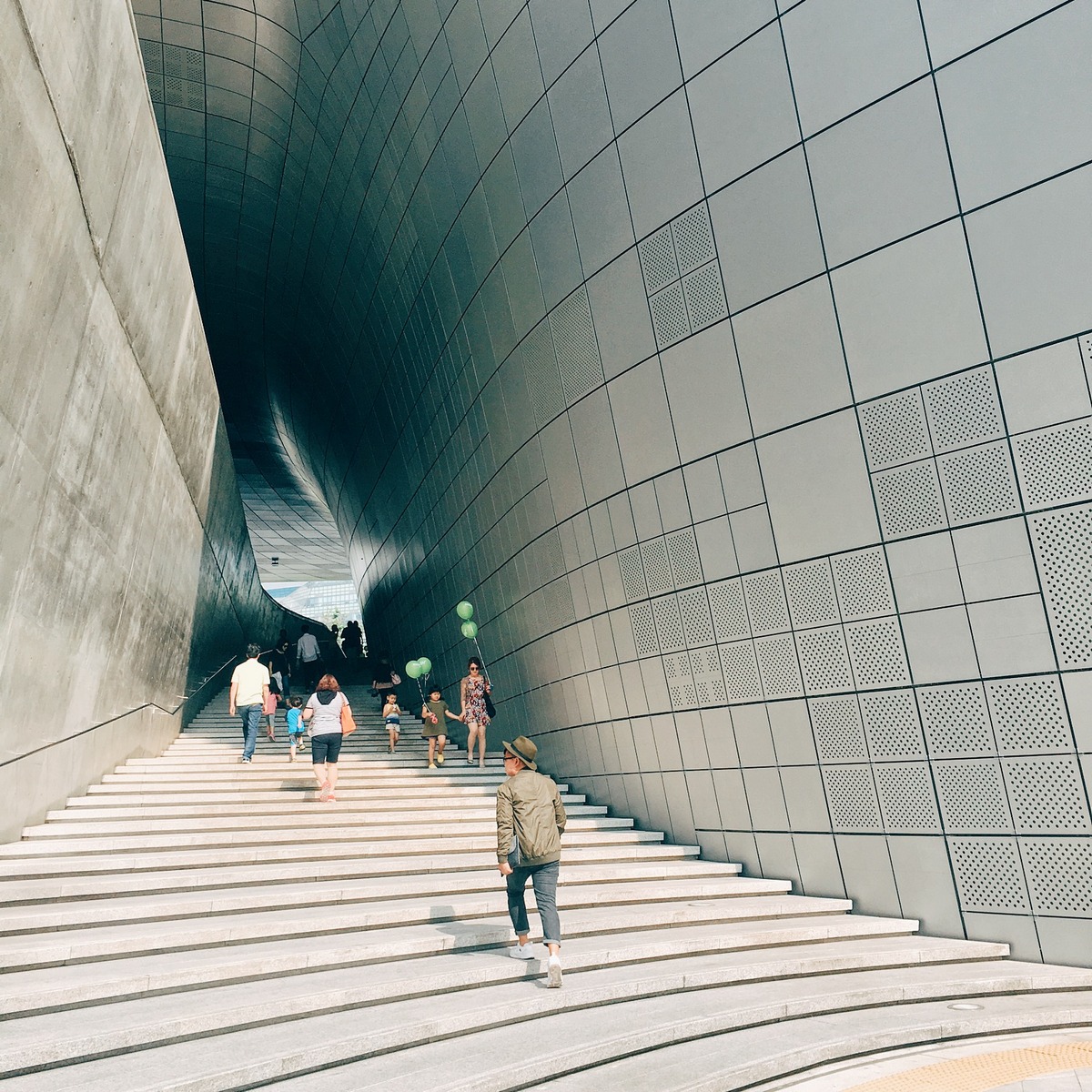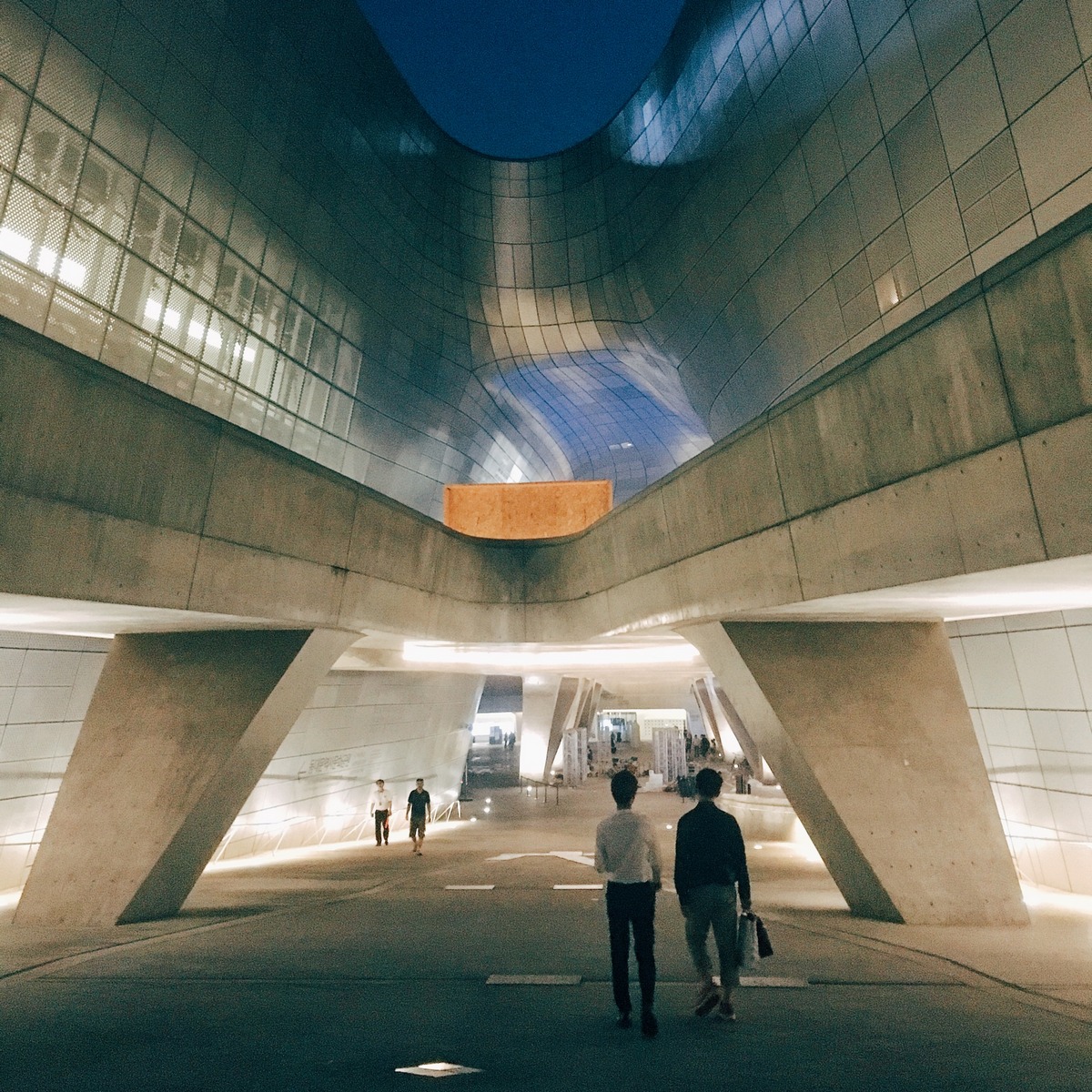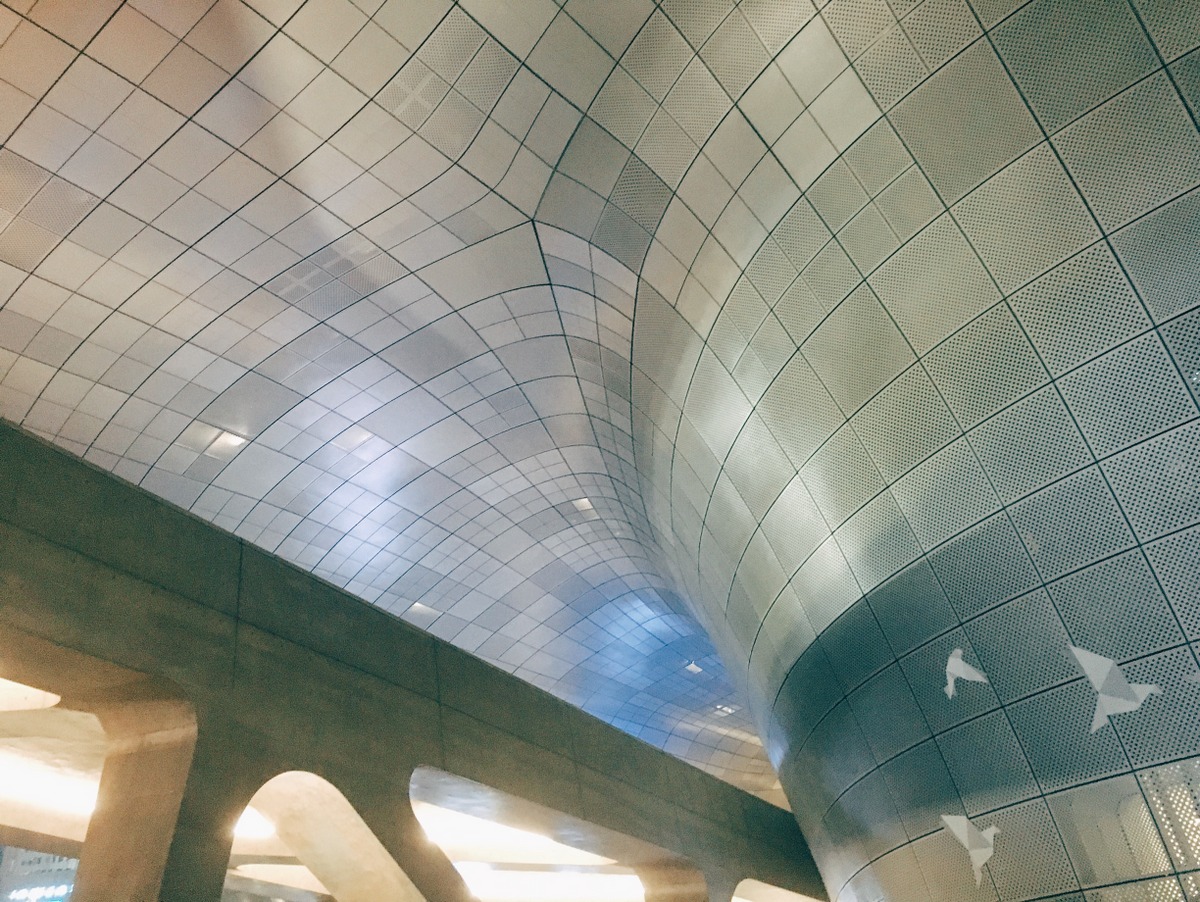 One of the notable areas in DPP is the LED Rose Garden. The garden features 25,550 electronic roses to celebrate the 70th year of Gwangbok-Jeol, Korea's version of Independence Day. The roses also light as soon as it gets dark. Take note that daylight is longer in South Korea during summer, I waited until 8pm for the roses to light and the wait is worth it.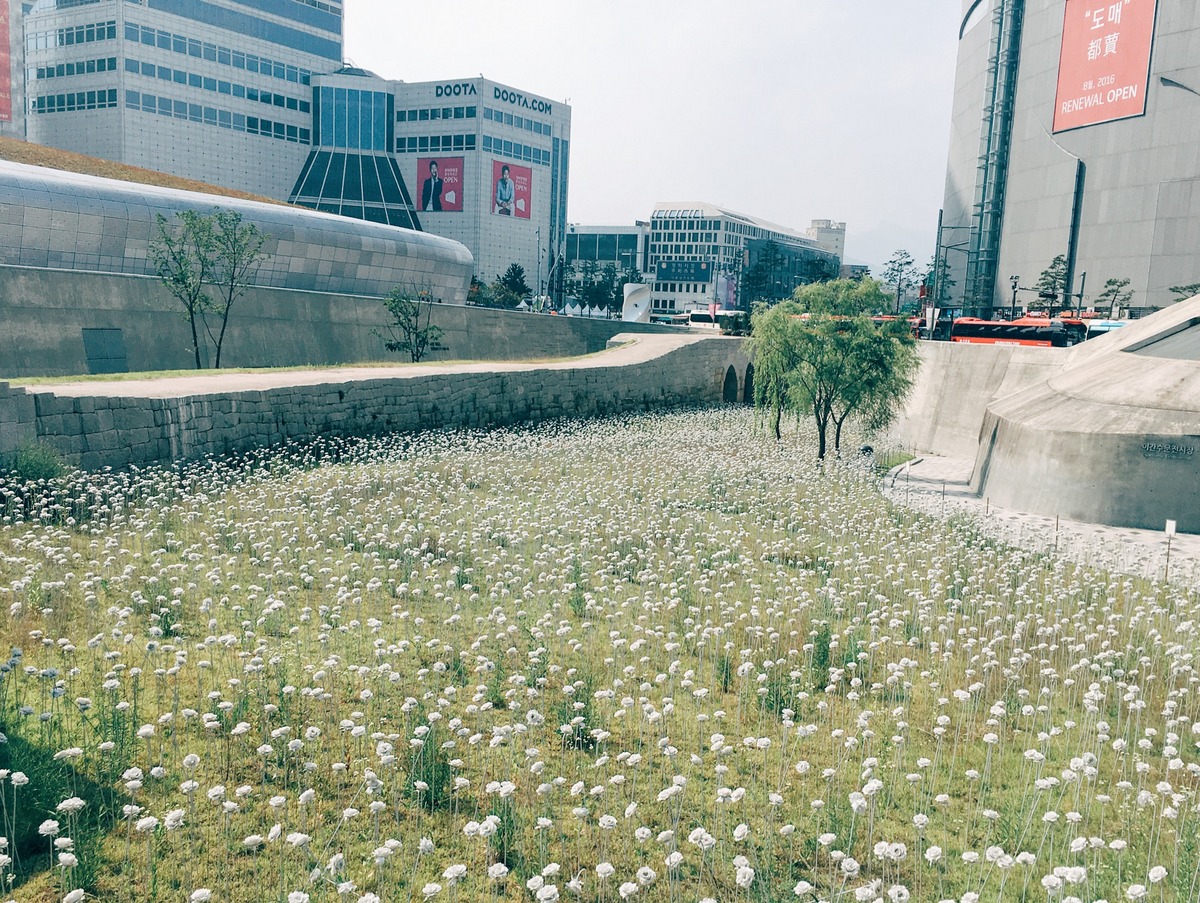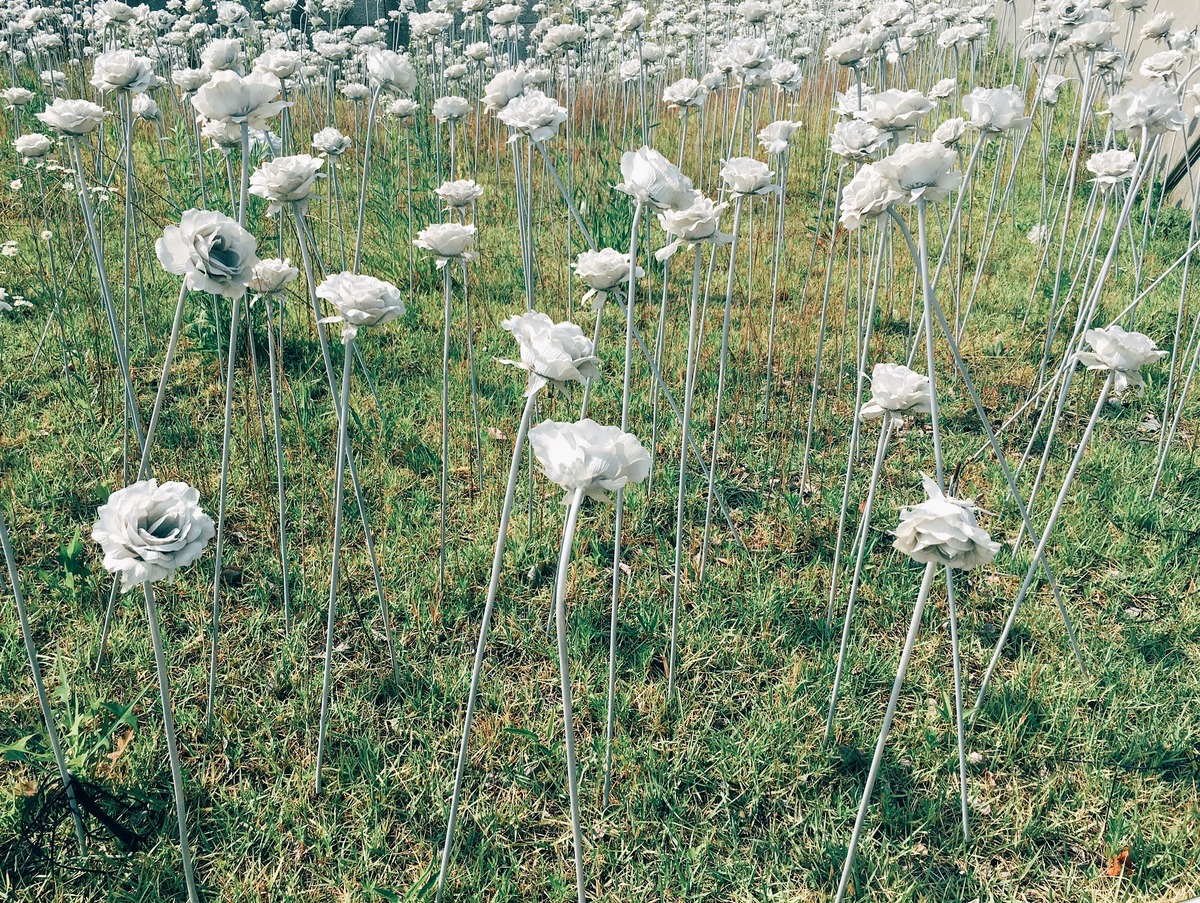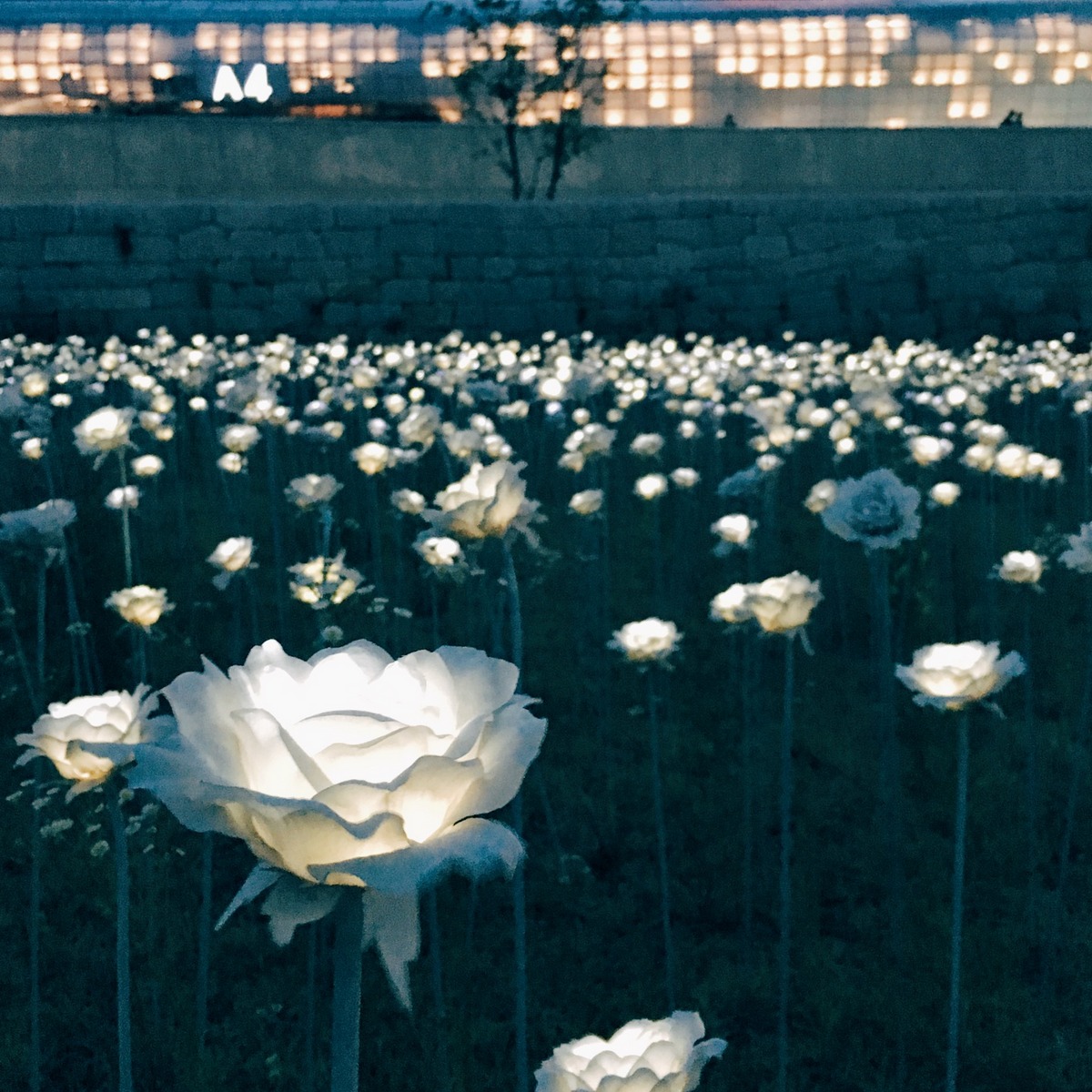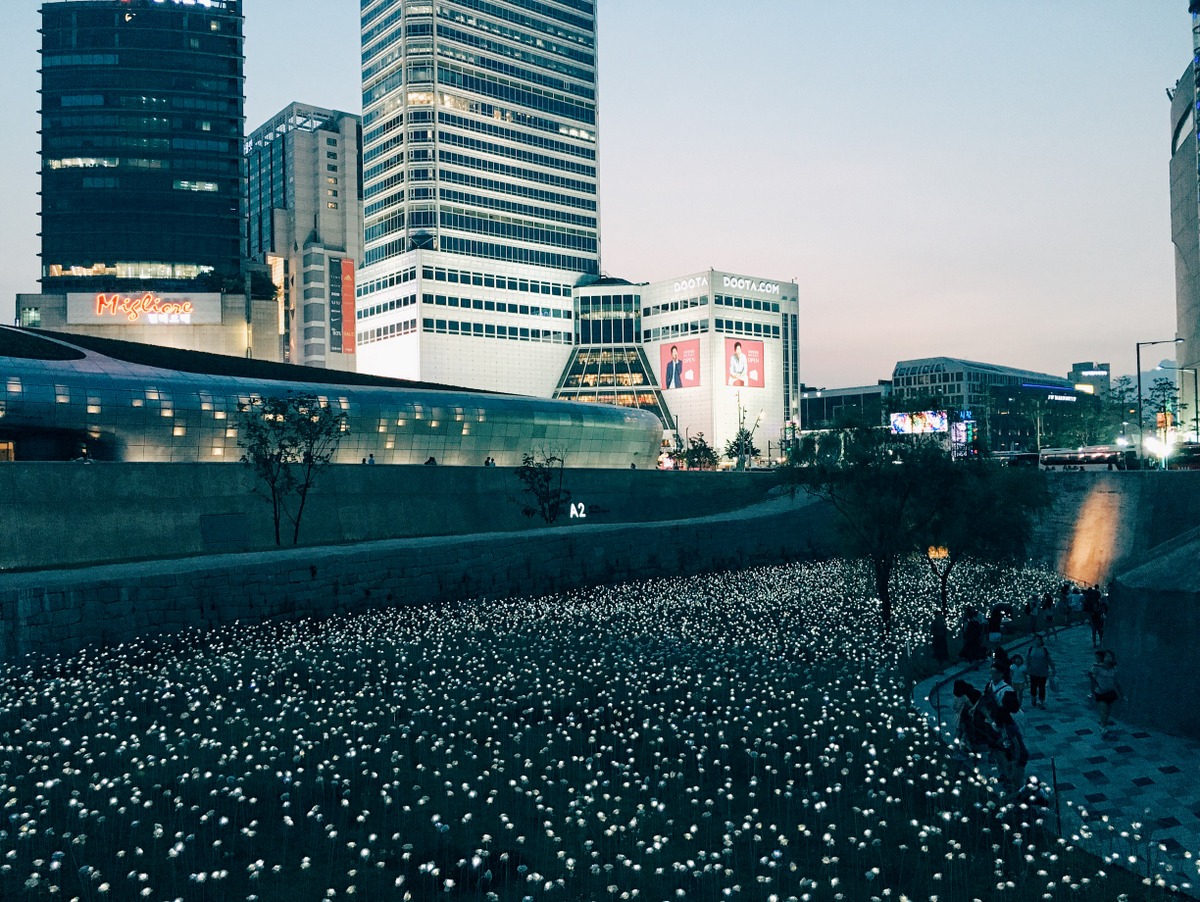 How to get there:
From Myeong-dong station, take Subway Line 4 and get off at Dongdaemun History and Culture Park station, Exit 1.
6. Where to eat dinner: N Table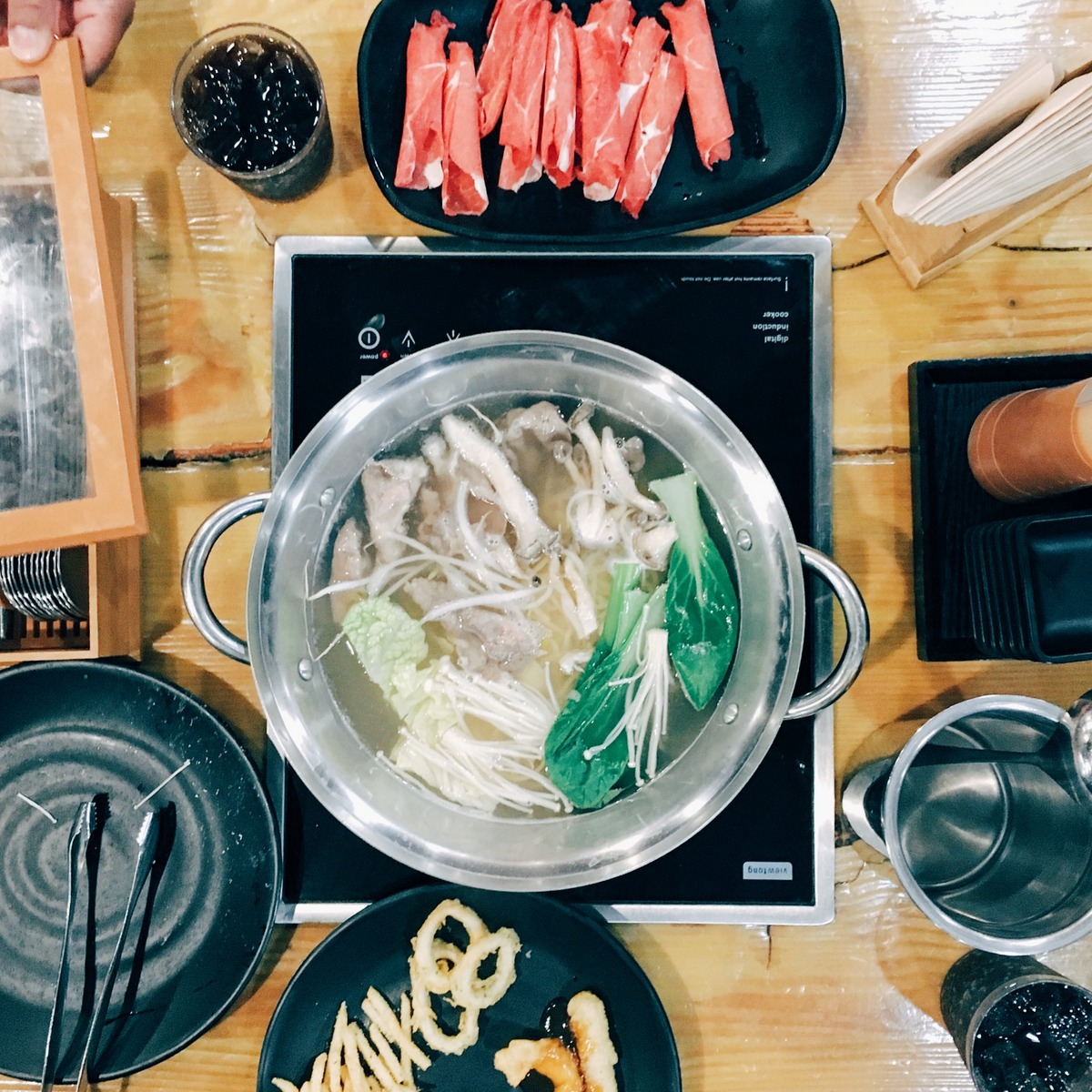 You can have dinner at N Table located at the basement of DDP while waiting for the LED roses to light up. N Table's buffet spread features selections for your shabu-shabu and other local dishes. Please note that you'll only get one round of beef per table.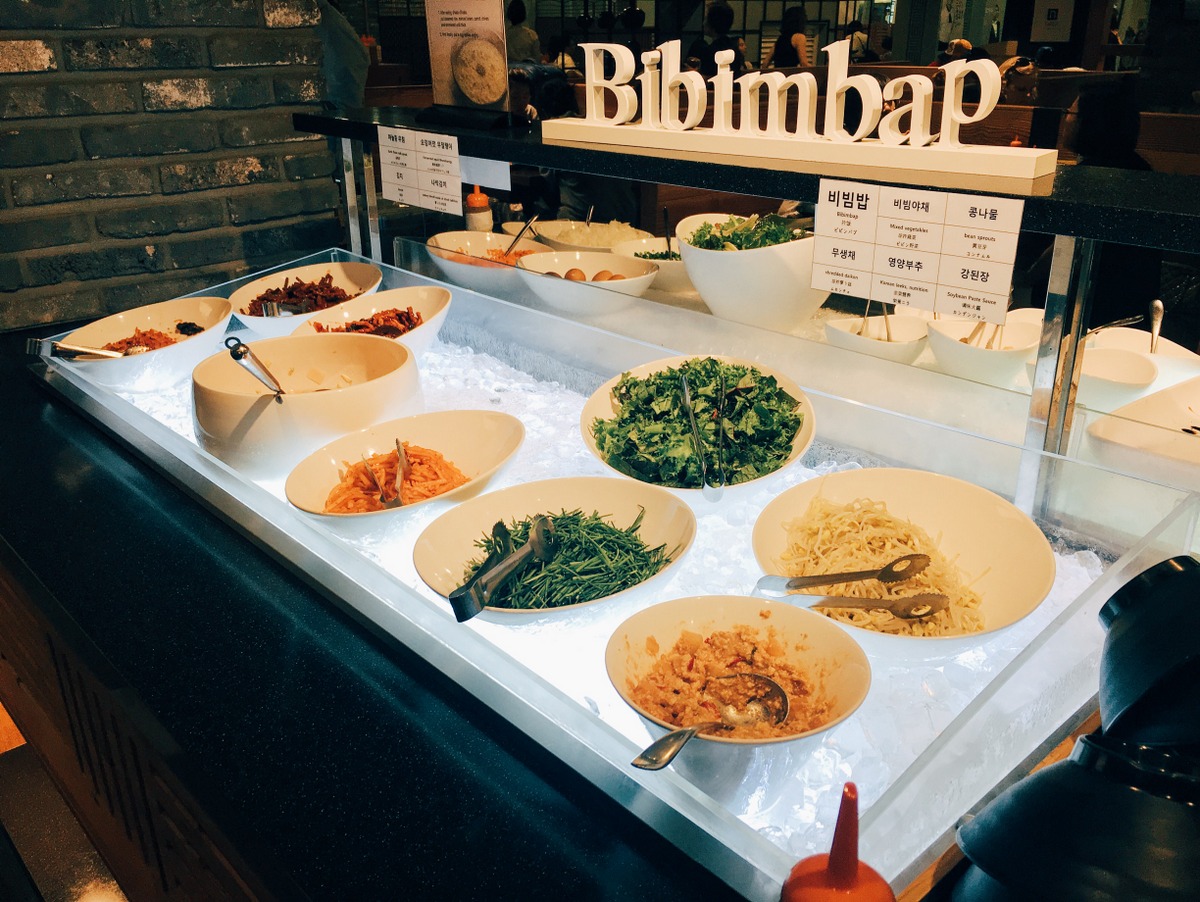 7. Silloam Sauna (Jimjil-bang)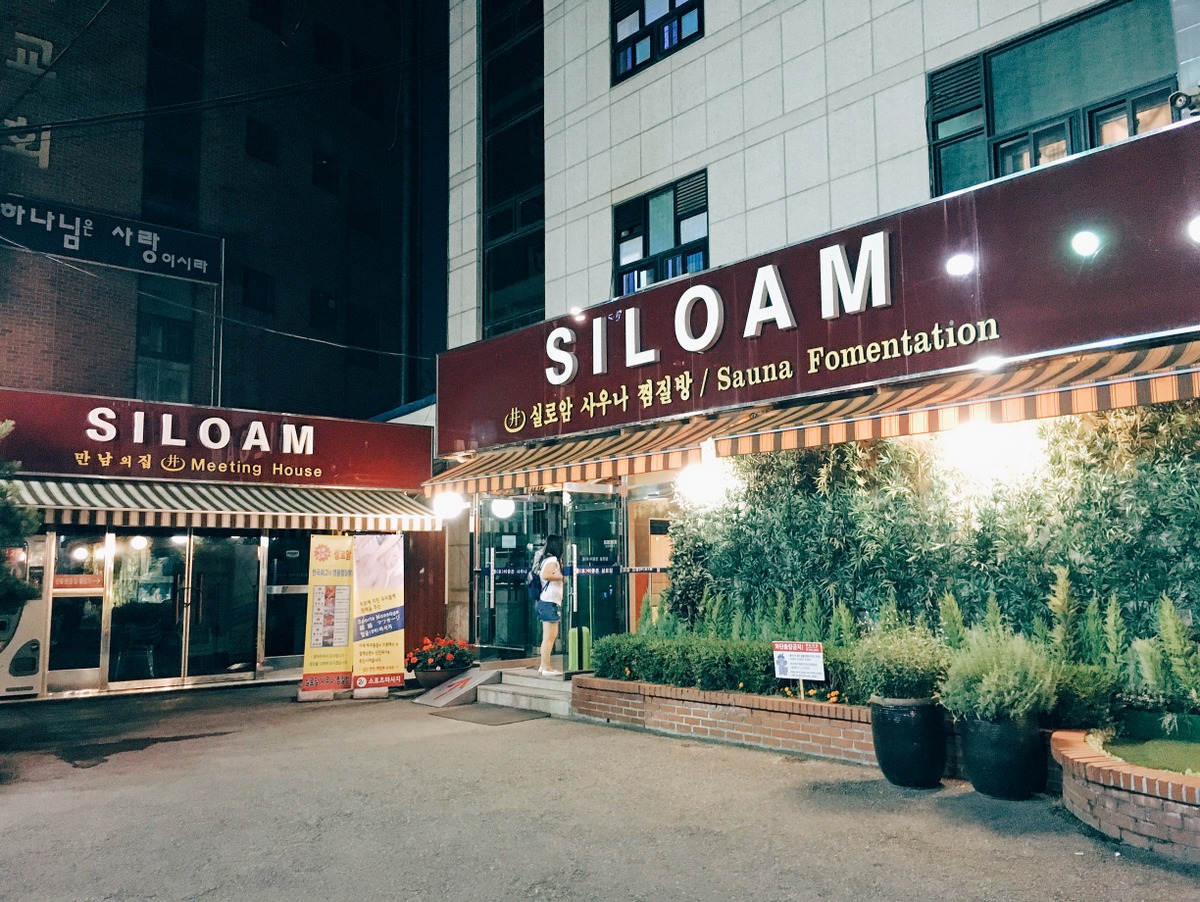 Jimjil-bang is a large public bathhouse in Korea that are very popular with locals and tourists. A visit to South Korea is not complete without trying it. It's a perfect place to relax and relieve those tired feet and muscles from long walks.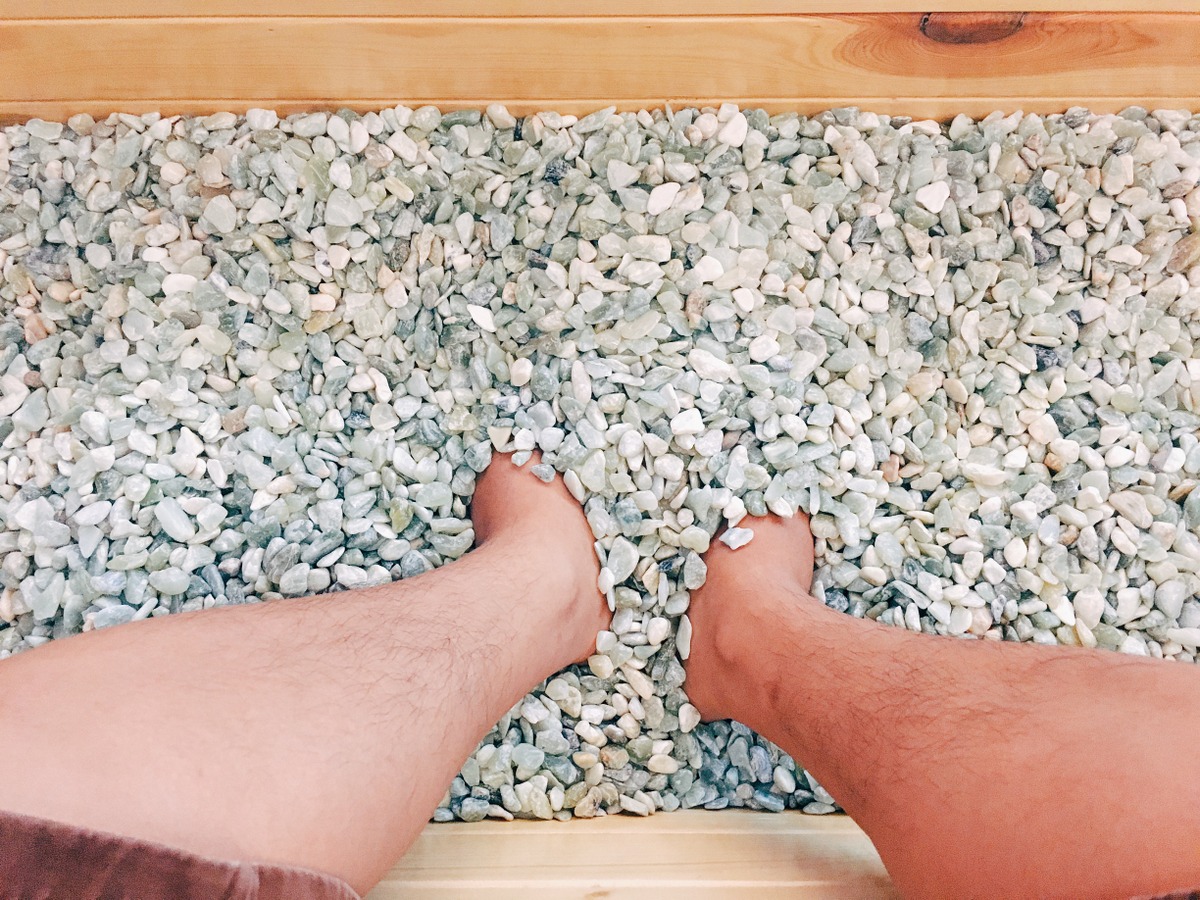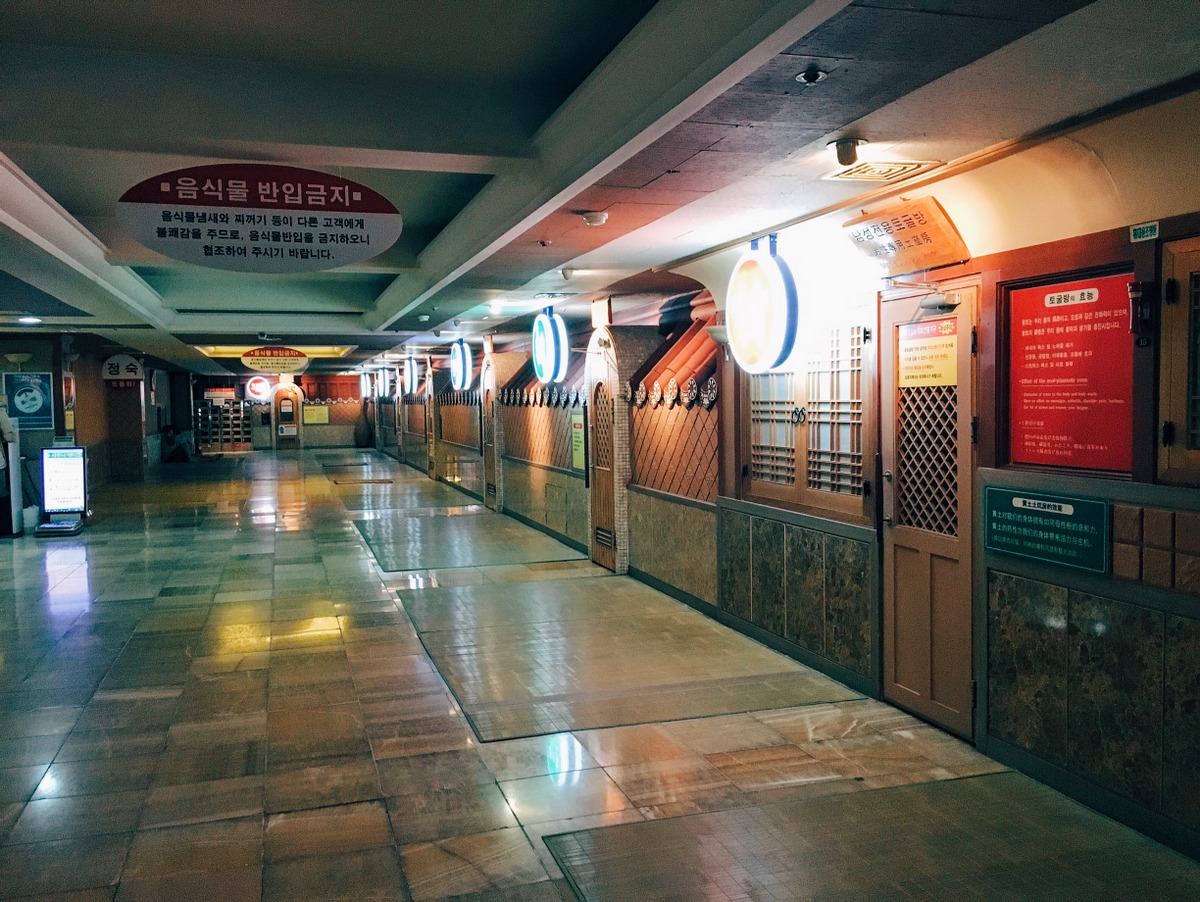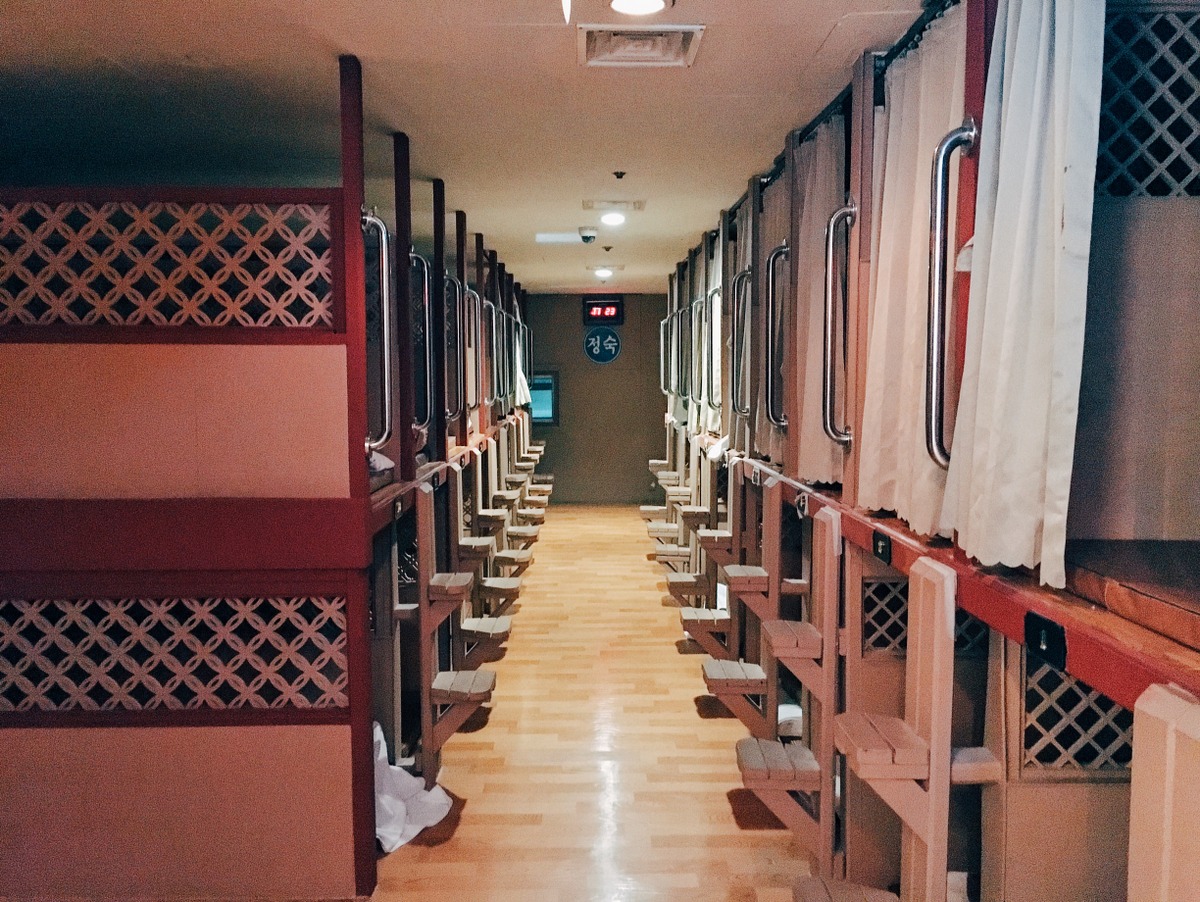 Silloam Sauna is located near Seoul Station in Jungnim-ro, Jung-gu, it offers hot baths, saunas, recreational activities and sleeping bunk beds for guests. They also have restaurants if you get hungry. Please note that if you are not used with getting naked in front of people or seeing naked people walking around, this place is not for you.
How to get there:
From Seoul Station, Exit 1, walk-up two escalators going to Lotte Outlets and Lotte Mart. Walk towards the road between Lotte Outlets and Lotte Mart and exit down the stairs. Walk few meters to Jungnim-ro. Please see map below.
Entrance
Bath
Daytime – Adults: 8,000 won / Children (ages under 10): 6,000 won
Nighttime – Adults: 9,000 won / Children (ages under 10): 7,000 won
Bath + Sauna
Daytime – Adults: 10,000 won / Children (ages under 10): 9,000 won
Nighttime – Adults: 15,000 won / Children (ages under 10): 11,000 won
Seoul Itinerary Day 2 Map
My recent trip to Seoul, South Korea was made possible by AirAsia Philippines. Thank you for this wonderful experience. AirAsia Philippines flies directly from Cebu to Incheon, South Korea daily. Visit their website to book your flight.
Here's an exciting news from AirAsia Philippines this July. Get up to 50% discount from the airline's partners in Cebu and Korea from July 1 to August 31, 2016 by simply presenting your boarding pass or e-tickets for flights to/from Cebu and Incheon, South Korea.
Cebu Partners:
Cafe Namoo – 50% discount on your total bill
Cafe Tiala – 50% discount on your total bill
Coffee Bean Scent – 30% discount on beverages
Cafe Talk – 15% discount per item
Sky Experience Adventures – Php50 off on their entrance fee and Php50 off on their rides
KPub BBQ (Cebu and Manila branches) – Get additional 30mins for Php499 and Php699 promo; 20% discount for Ph899 and Php999 promo, and KPub key chains.
South Korea Partners:
Vivaldi Ocean Park – Get 30% discount from July 23 to August 7 and 40% discount from July 1 to 22 and August 8 to December 31.
Saraswati Pub – Get 10% discount on all menu.
You might also be interested:
3 Day Seoul, South Korea Itinerary + Travel Tips
Seoul, South Korea Itinerary – Day 1
Seoul, South Korea Itinerary – Day 3