I can still recall the first time I used Uber, It was a Friday night, raining and the taxi line was super long. Since I heard from a friend that Uber is already operating in Cebu, I installed the app and luckily there's a car available within my proximity. I immediately booked a ride and I was home in no time. Uber really saved me that night. Since then, Uber has always been my option when there are no available taxis around.
Uber has been in Cebu for quite sometime now and I'm glad the number of rides are increasing. I can still remember when there were only few rides available in the app.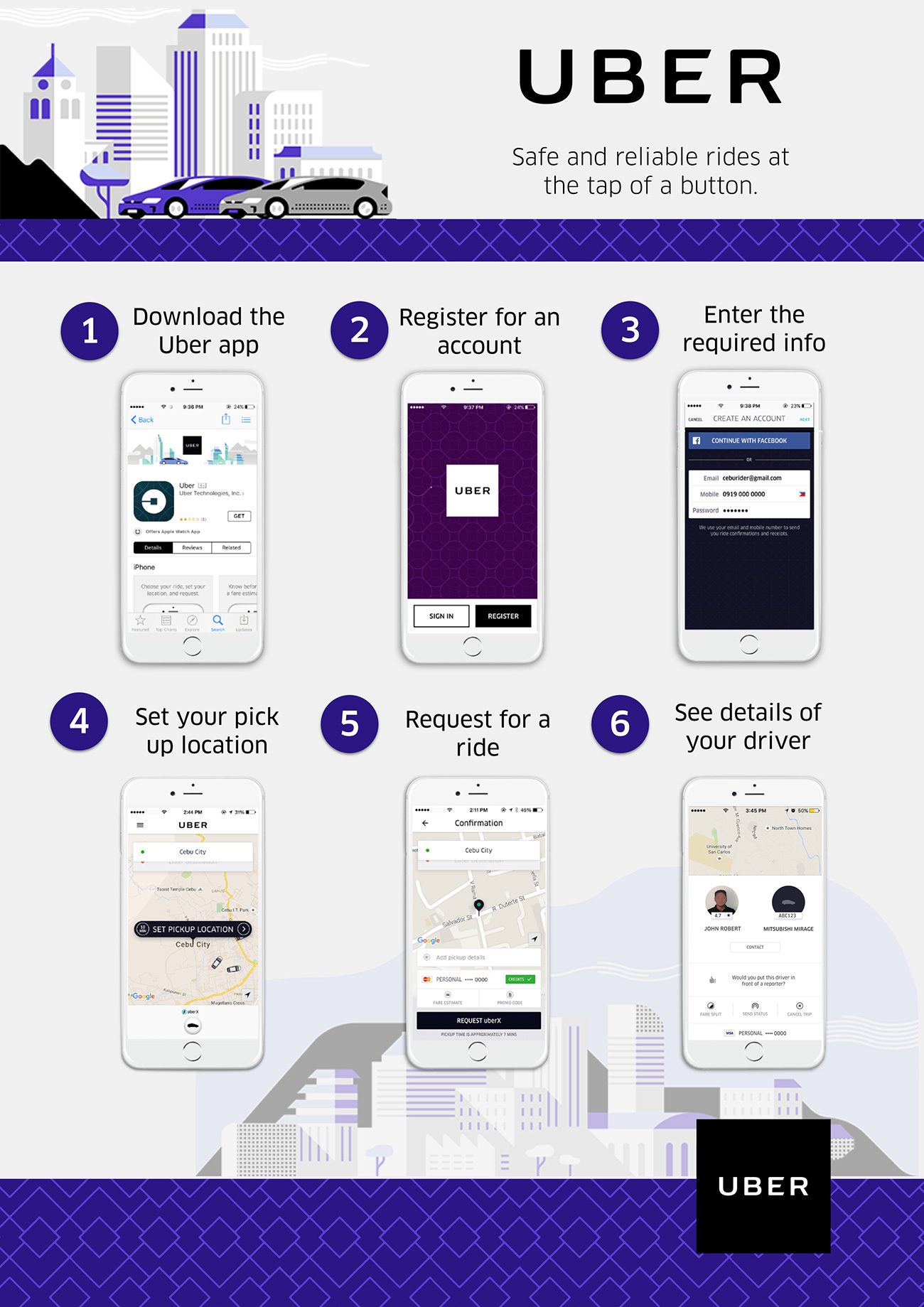 Last July 8, all Uber rides in Cebu started accepting cash payments, making Cebu the first city in the Philippines to do so. They began testing the cash payment last December 2015 in some rides and they figured that Cebu market prefers this type of payment. As part of Uber's Celebrate Cebu campaign, they are also giving first time Uber riders 50% off on their first five rides by simply using the code CELEBRATECEBU upon signup to avail the discounted rides. This promo is valid until July 17 only.
"We're bringing Uber's global thrust to celebrate cities to Cebu, and we couldn't be more excited about it," Laurence Cua, Uber Philippines general manager said. "Cebu is such a dynamic city that pulsates with life. Its culture and heritage are very unique, and that is what we want to highlight through this campaign. We invite every Cebuano rider to book an Uber and explore everything Cebu has to offer. We're sure that they'll fall in love with Cebu all over again."
Cebu joins over 400 cities around the world for Uber Ice Cream
Uber is bringing its annual celebration of the world's favorite frozen treat to Cebu, Uber Ice Cream. This year's theme is "Indulge Together" where over one million people are expected to join the fun from over 400 cities and 69 countries this July 15.
To enjoy this special treat, riders must simply choose the Ice Cream option on the Uber app between 11am to 3pm, input their location, and wait to receive the ice cream within minutes. Runners will deliver four bars of Magnum ice cream for a discounted rate of just P199 and together with the delectable frozen treat every delivery comes with a surprise.
Uber Ice Cream will be available in the following areas within Metro Cebu:
Ayala Center Cebu, Cebu City
Cebu IT Park, Cebu City
Uber is also encouraging everyone to take a few minutes off their day to enjoy the ice cream with their friends and family. To make the event more memorable, participants can take a groupie while enjoying their Magnum bars and share it through their social media pages and use the hashtag #UberIceCream.
As an additional treat, new riders who sign up for an account now can use the promo code UBERTREATSCEBU to get a free trip worth P200. Riders can also use the said amount to order ice cream on July 15. This promo is valid on July 15, 2016.
For more information about Uber Ice Cream, please visit t.uber.com/ubericecreamph2016
Uber is a ride sharing app enabling private car owners earn cash by making their rides available to riders. The app is available for download at Google Play Store and Apple App Store. You can learn more about Uber in Cebu https://www.uber.com/cities/cebu/.