If you've been following my posts, I already completed my 3 Day Seoul, South Korea Itinerary and I really enjoyed writing that one since all the information regarding my recent trip to Seoul are still fresh. So if you are planning for a trip to Seoul, South Korea soon, do check it out.
I realized that travel blogging is quite difficult because you need to be detailed as much as possible. As an avid traveler, whenever I plan a trip, I always do a research about the places to visit, how to get there, where and what to eat, and things to experience.
As a fashion blogger, planning my outfits for a trip is very challenging because I always carefully think what to wear. It is also hard for me to travel lite because I always end up packing extra sets of clothing for "just in case" scenario. I do enjoy putting up an outfit on what to wear on day 1, day 2, day 3 or on a particular location. I always make sure that the outfit I'm wearing is weather and location appropriate, and of course comfortable.
I was invited by AirAsia Philippines to experience summer in South Korea together with Cebu's local media and social media influencers. I carefully planned my outfits because I know how fashionable Koreans are. It's funny because I started by sketching the looks I wanted to put up because my clothes were still in the laundry. As soon as I got my laundry, I immediately started mixing and matching and started packing.
Since it's summer in South Korea, I didn't really worry much because I know I can just wear the clothes that I normally wear here in the Philippines. But just to be sure that I'm bringing the right clothing, I checked the weather in Seoul from time to time before the trip. The temperature in Seoul was predicted to be at 28-30 degrees in the morning to afternoon and drops to 18-20 degrees at night to early morning.
It was already evening when we arrived in Seoul and it was 18 degrees, good thing I was wearing a cover up that kept me warm.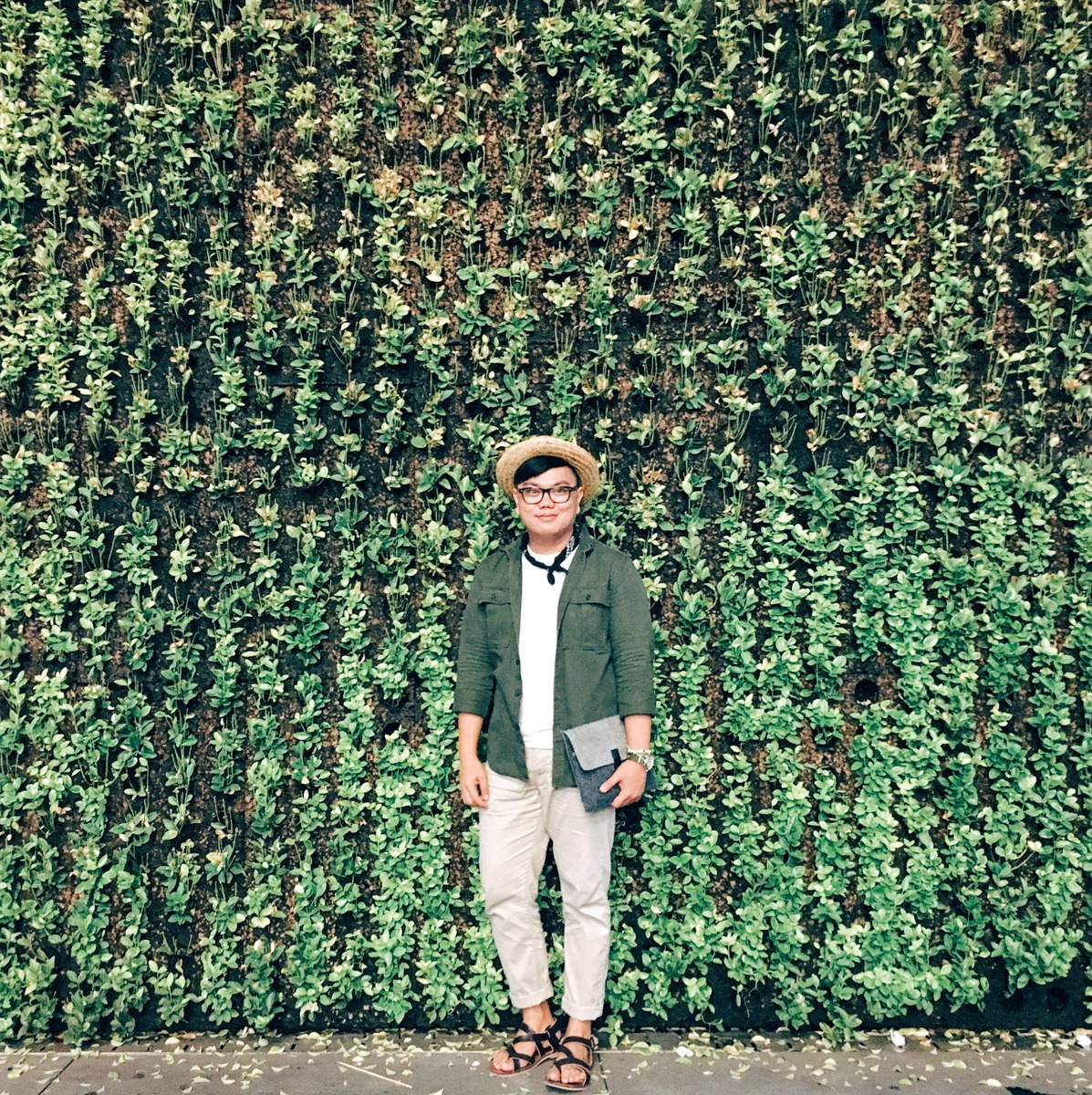 I really love the color scheme of this airport outfit look that I put up. The combination of tan and olive colors are very manly and pleasing in the eyes. Since I can't fit my straw hat in my luggage because it will get deformed, I decided to come up with a look that is suitable wearing it.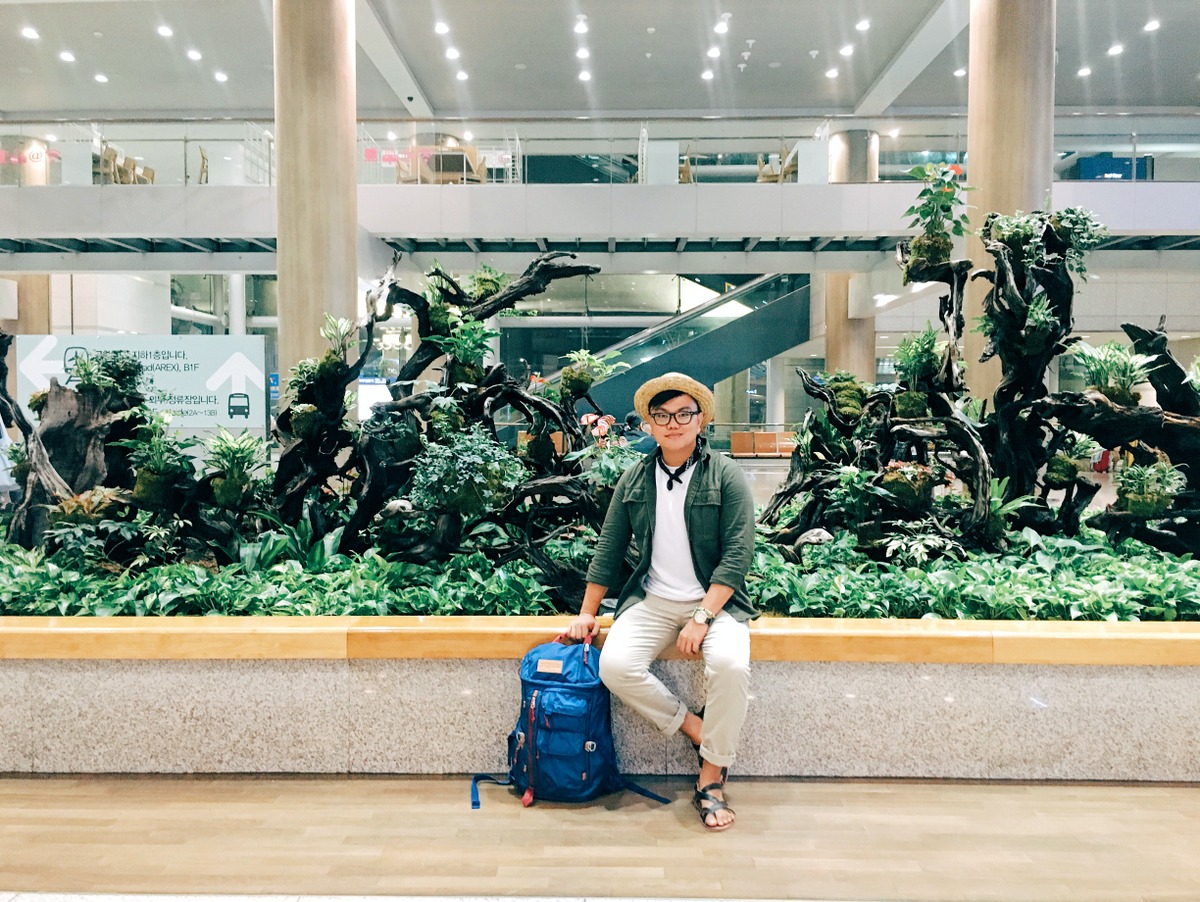 I used my JanSport Watchtower backpack for my carry on luggage. As what I've mentioned on my School Boy post, this bag is perfect for traveling. The small compartments of the bag are perfect for your phone, wallet, passport and small items that needs easy access. The main compartment can also store some clothing and items that you need to access during the flight.
We were greeted by our guide as soon as we got out at the arrival hall of Incheon International Airport. She knows that we were really hungry because of flight delay so she brought us to a restaurant in the airport serving Bibimbap. I really like the interior of the restaurant because it matches my outfit, ahah! It's also nice to finally taste the authentic Bibimbap of South Korea.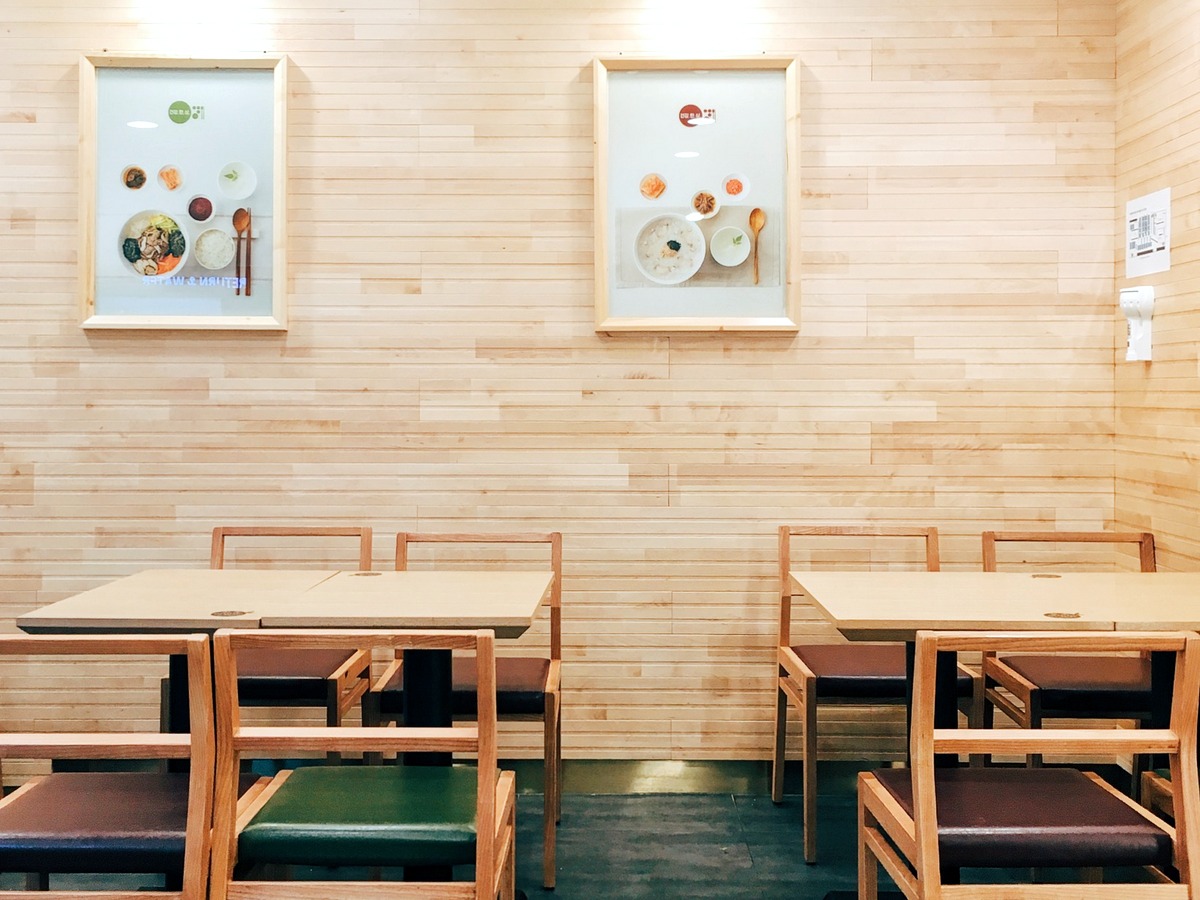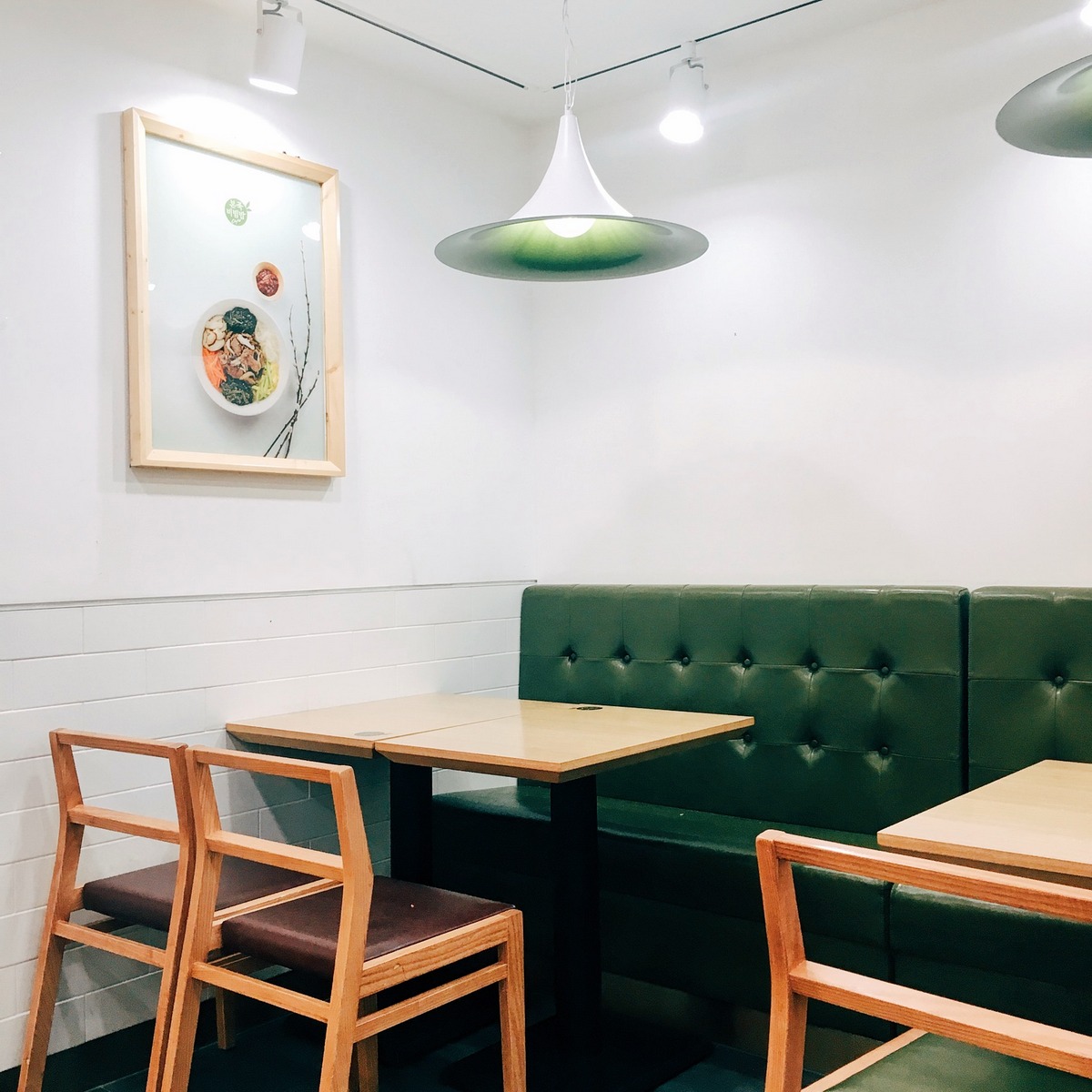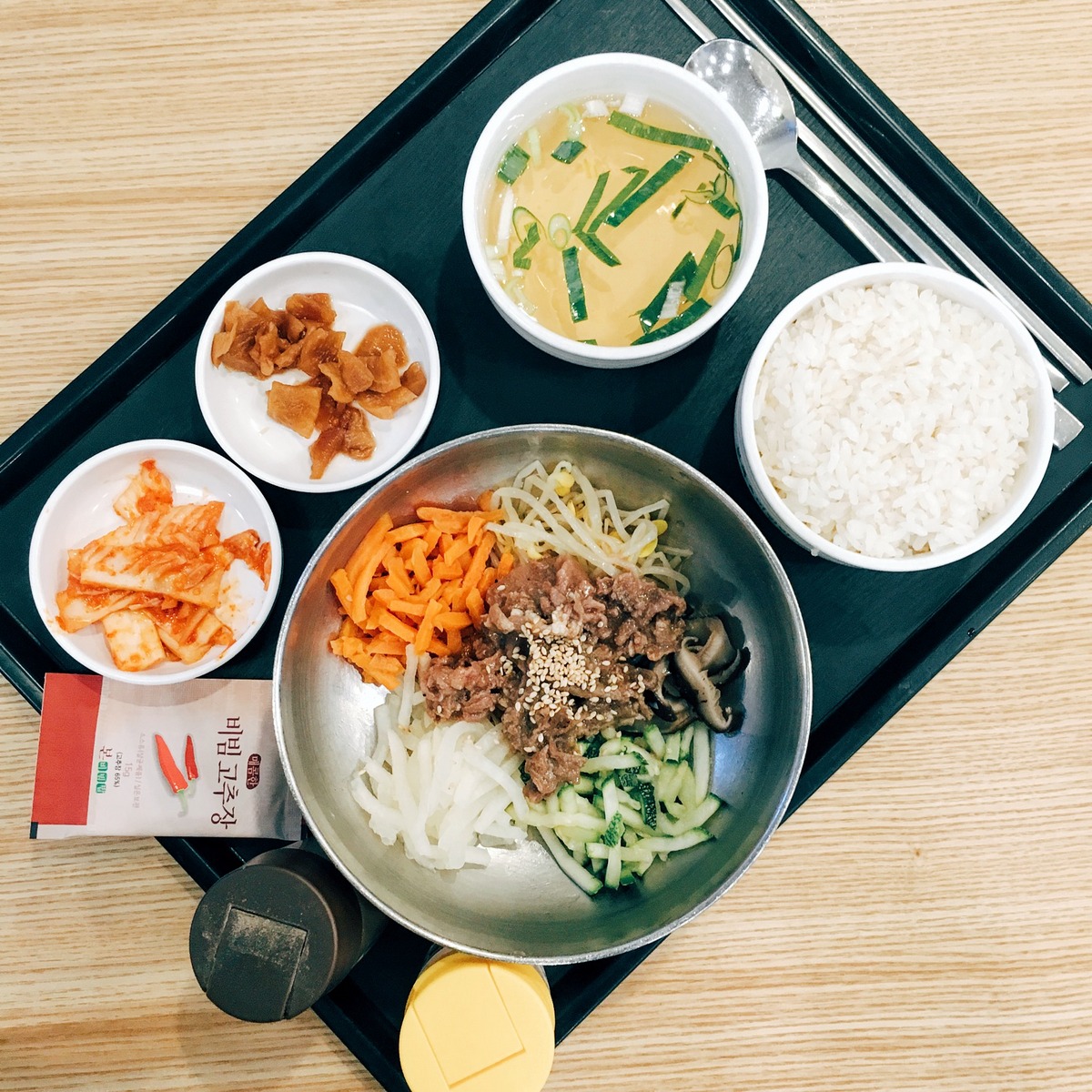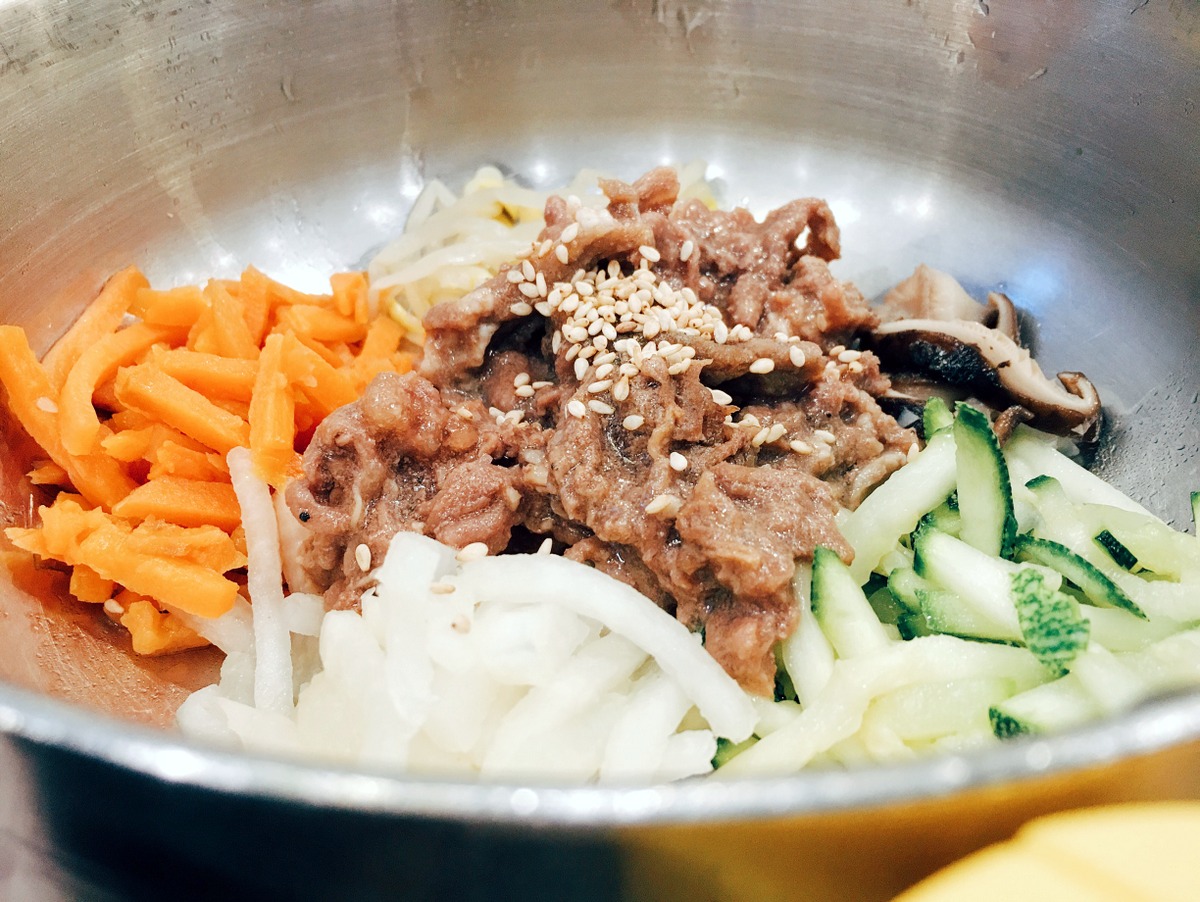 We traveled to Seoul after dinner which took about 40 minutes and we spent the rest of the night exploring Myeongdong. We then capped the night with chicken and beer.
Stay tuned for my day 2 and day 3 outfit posts.