I've always wanted to visit Osmeña Peak, Cebu Province's highest mountain. It finally happened when my friend Ejae from Pampanga visited me here in Cebu. I toured him around the city and we did a spontaneous day trip to Osmeña Peak and Kawasan Falls.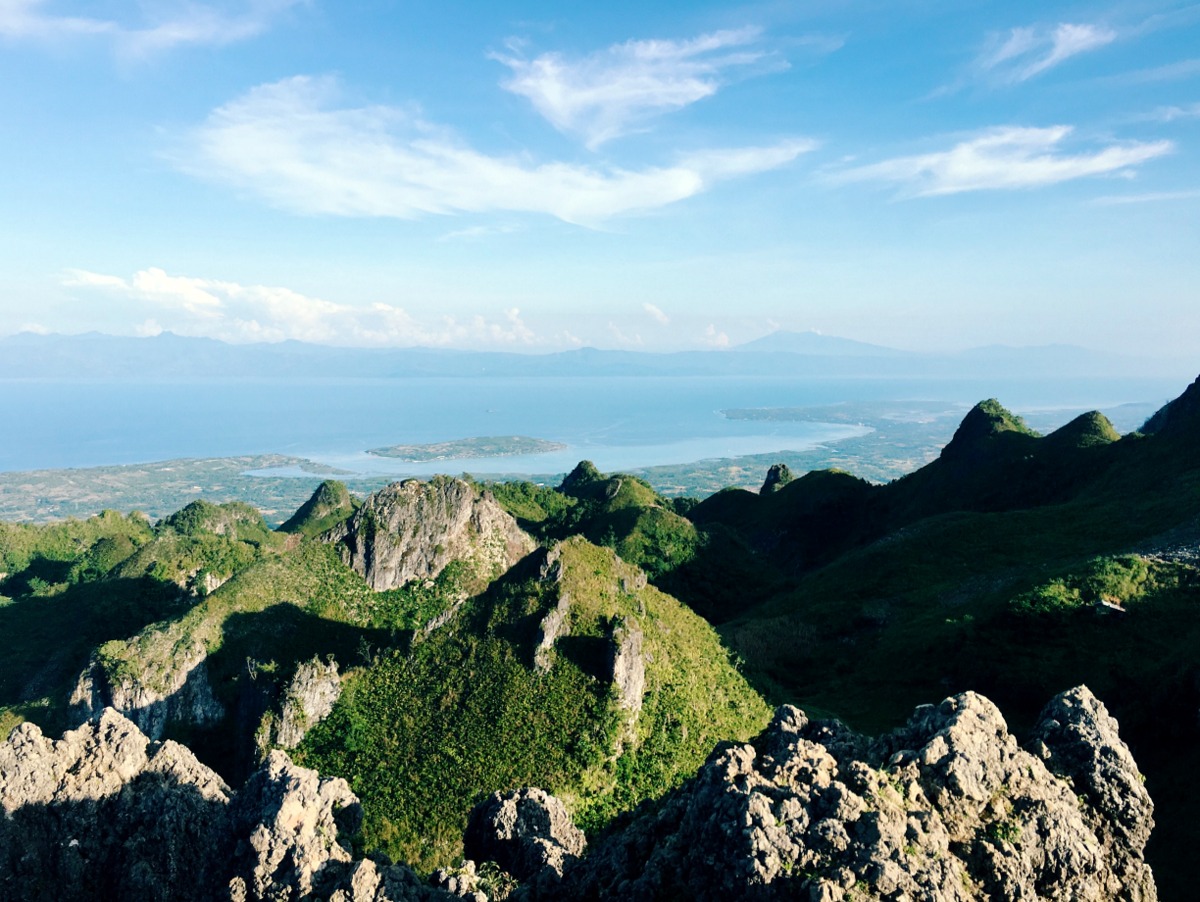 Osmeña Peak is located in the mountain barangay of Mantalongon, Dalaguete. It is approximately 90km away from Cebu City and can be accessed by bus and habal-habal (motorcycle taxi) if you are commuting. We arrived at Cebu South Bus Terminal at 3:30am for us to catch the 4am bus. I suggest taking an air-conditioned bus for a more relaxing journey. Since it was a Monday when we went, there were only few passengers and there's no heavy traffic. We arrived in Dalaguete after a 2 hour journey.
Upon arrival in Dalaguete, you will immediately find the habal-habal beside the road that can take you to Osmeña Peak. There's also a convenience store at the drop-off point just in case you need to buy food and drinks before traveling to the peak.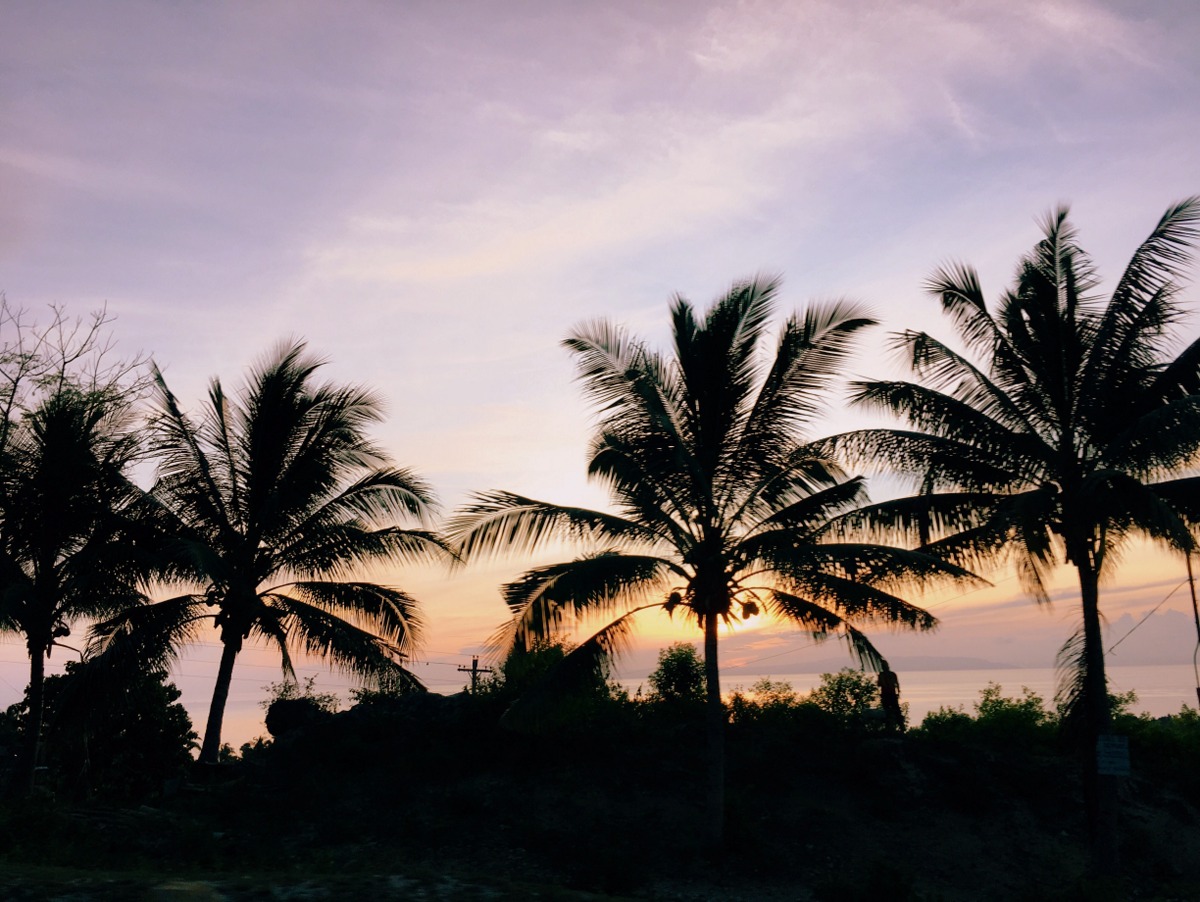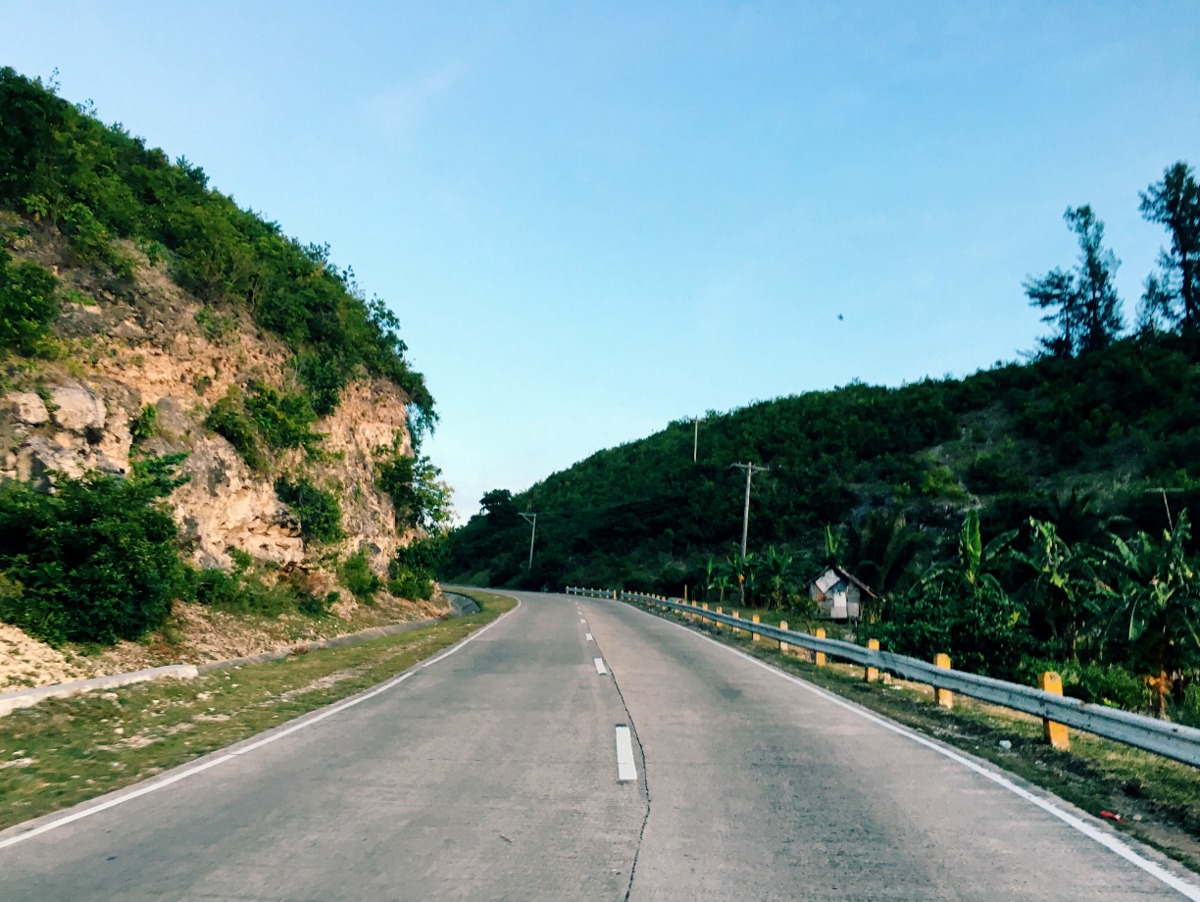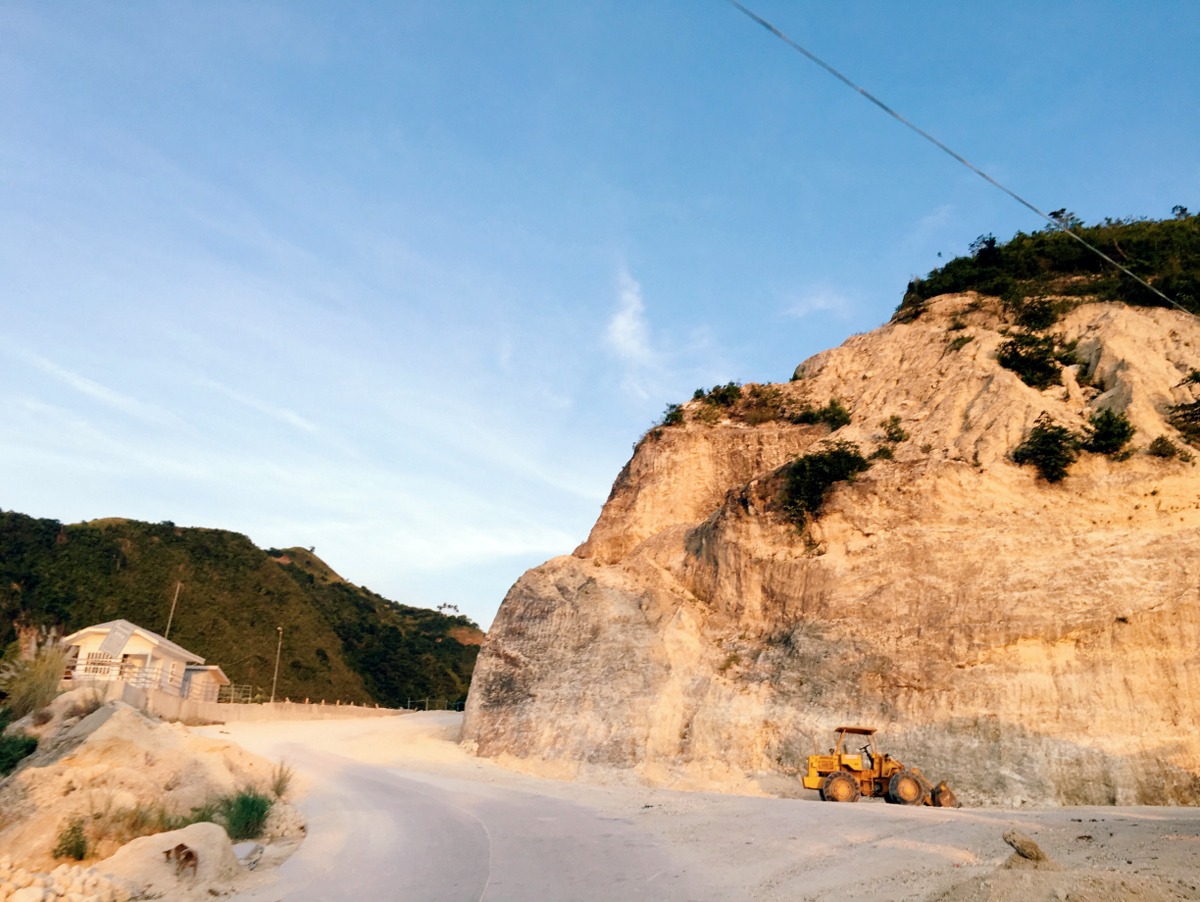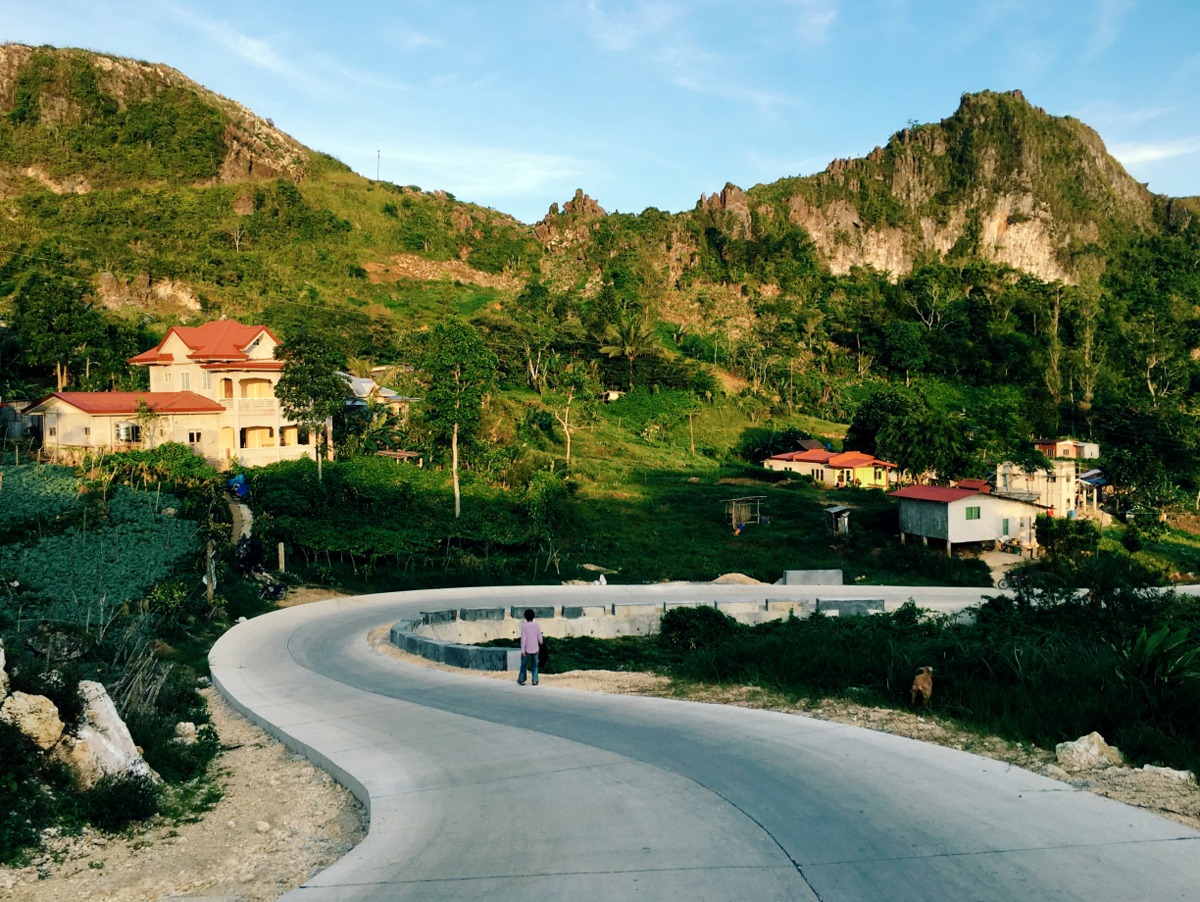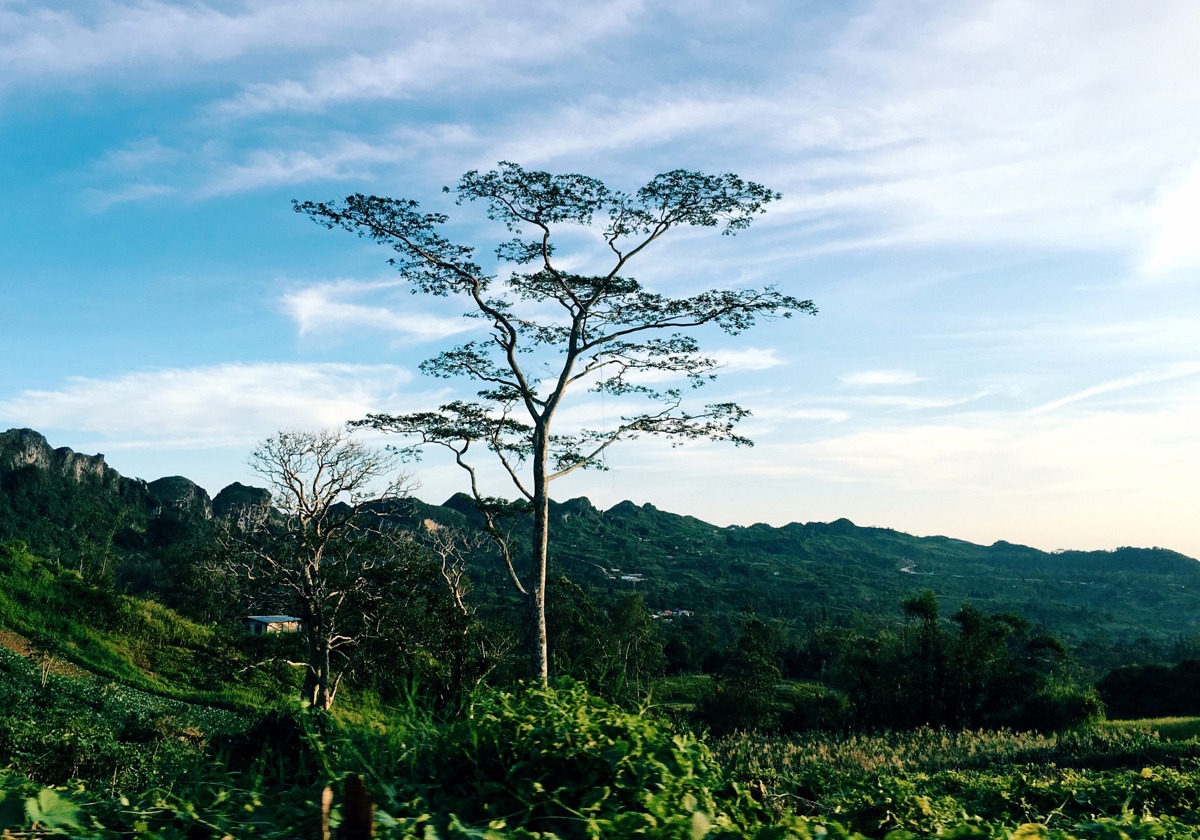 The journey took about 30 minutes from the bus drop-off point going to the foot of Osmeña Peak. Surprisingly, most of the road is paved going up except for a very short rough road. I really enjoyed the cool morning breeze and the view of the sunrise as we went up. Barangay Mantalongon is also known as the "Vegetable Basket of Cebu" so expect a lot of picturesque vegetable plantation along the way.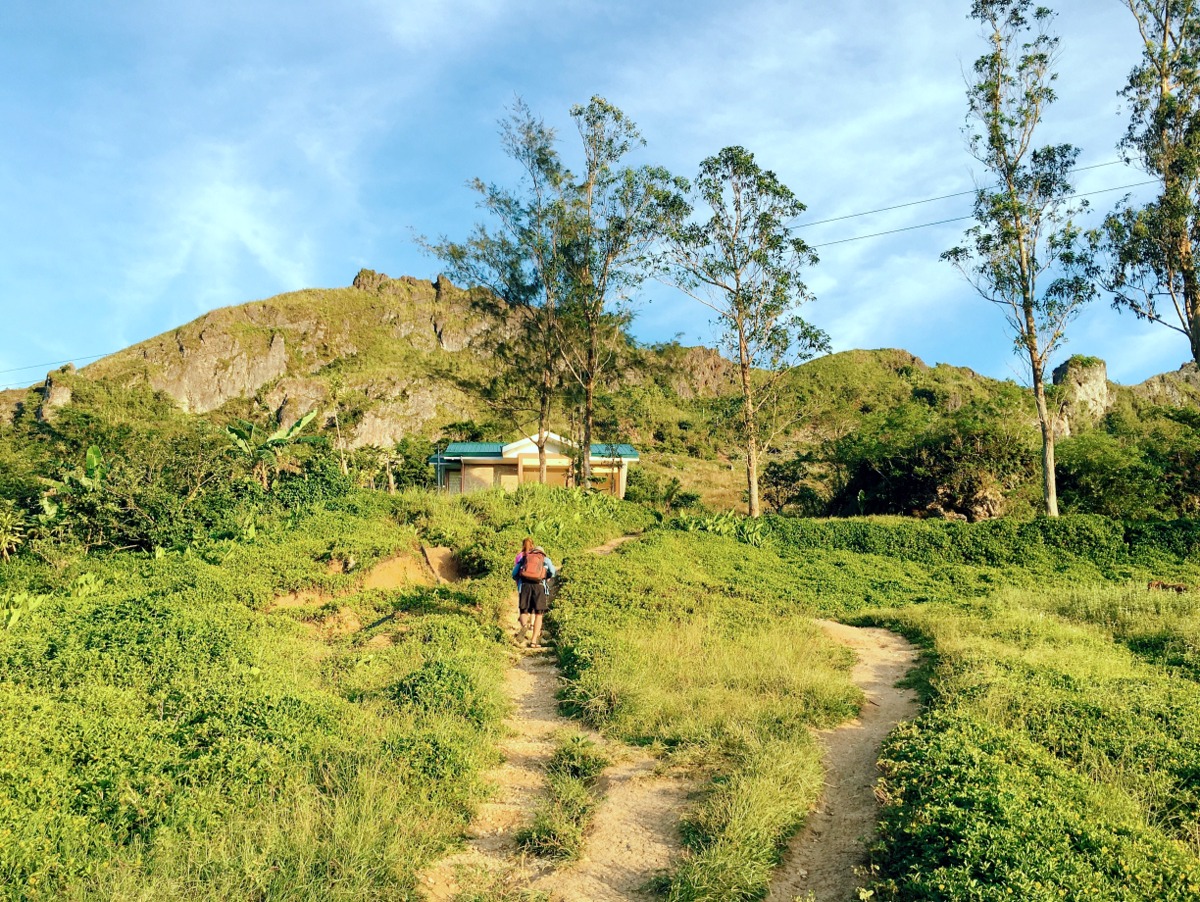 You need to register before you can get to Osmeña Peak and the fee is Php30 per person. You also have the option to get a guide for a fee but we decided not to since there's already a trail that you can follow to get to your destination. I kinda felt guilty on not getting a guide because I know most them, guiding tourist to the peak is their only source of income. 🙁
The trek took about 15 minutes, I would say the the trek is very easy but it will still require you to rest once in a while because of the uphill climb. You also need to be careful to avoid slipping.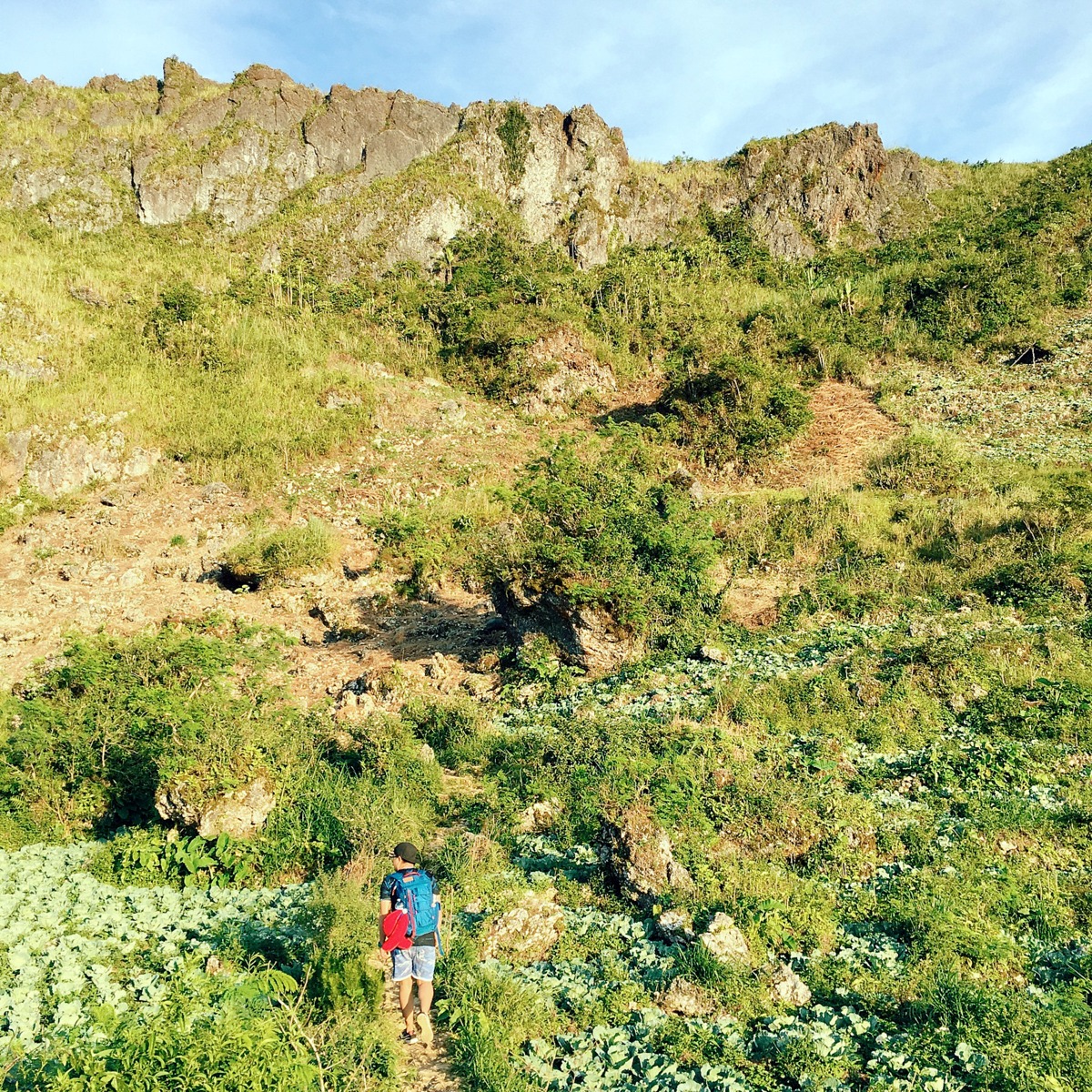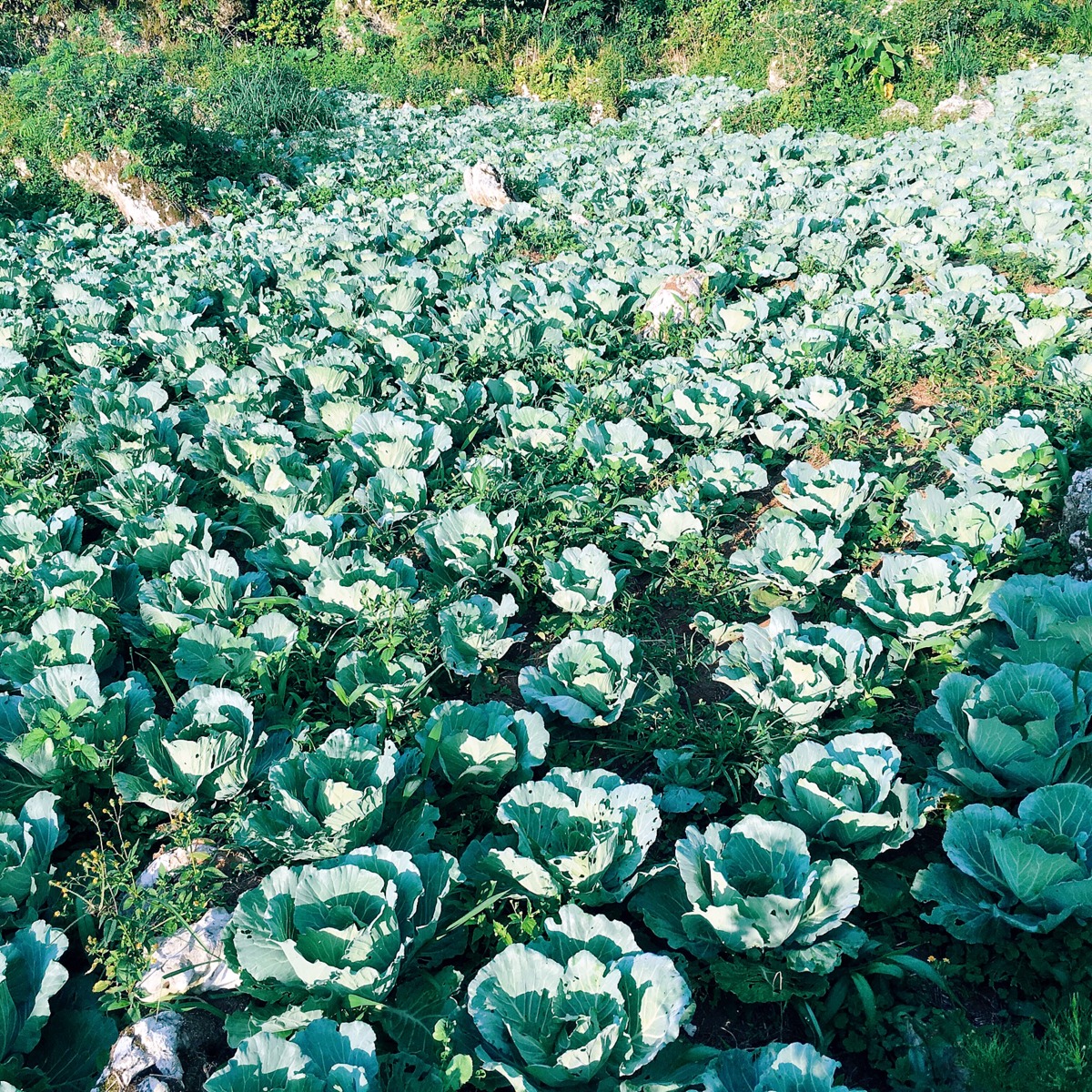 Osmeña Peak is standing tall at 1,013 meters above seal level. Though it's only half of the height of the highest mountain in Visayas, Mt. Kanlaon, the view from the top is still breathtaking. We were blessed with a clear blue sky and a beautiful sunrise when we got to the peak, giving us a clear view of Badian, Tañon Strait and the province of Negros Oriental. I'll just let the photos below do the talking.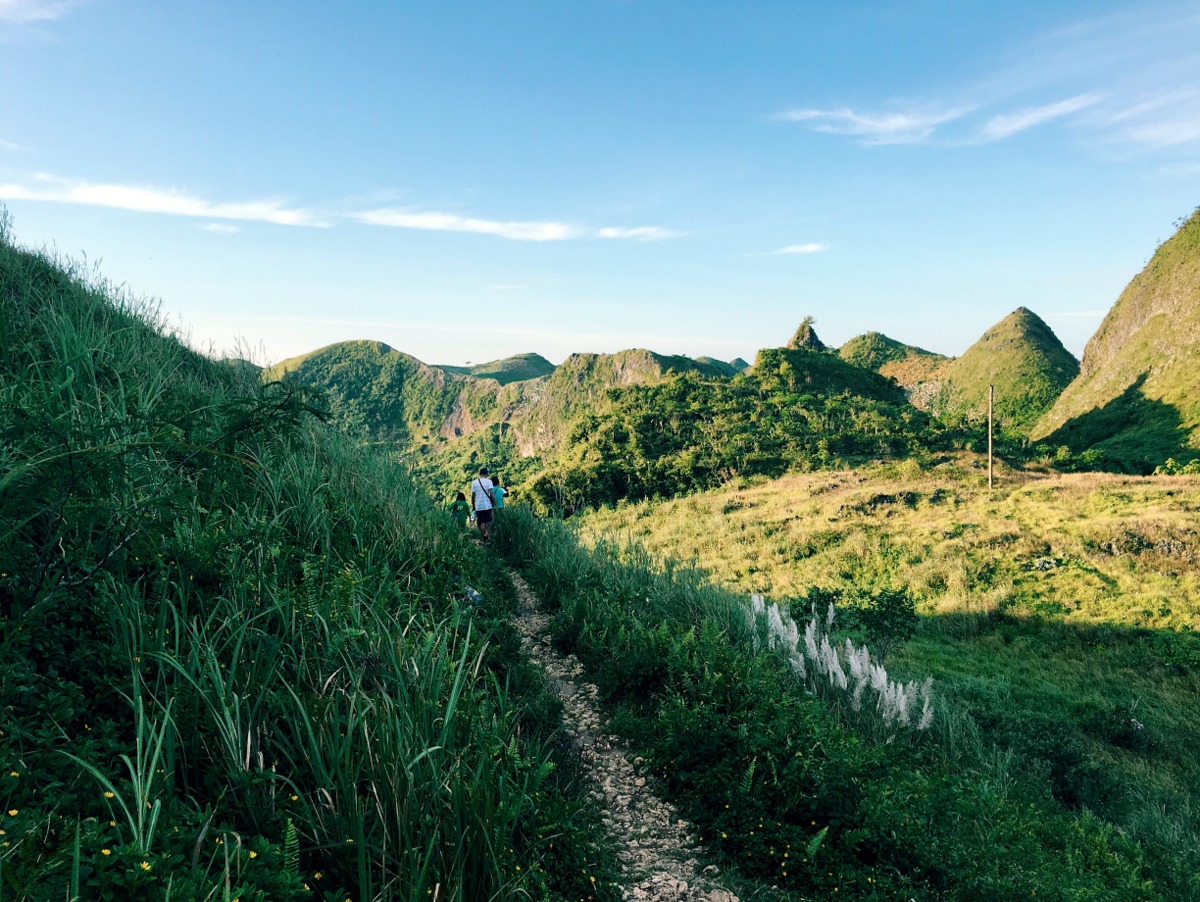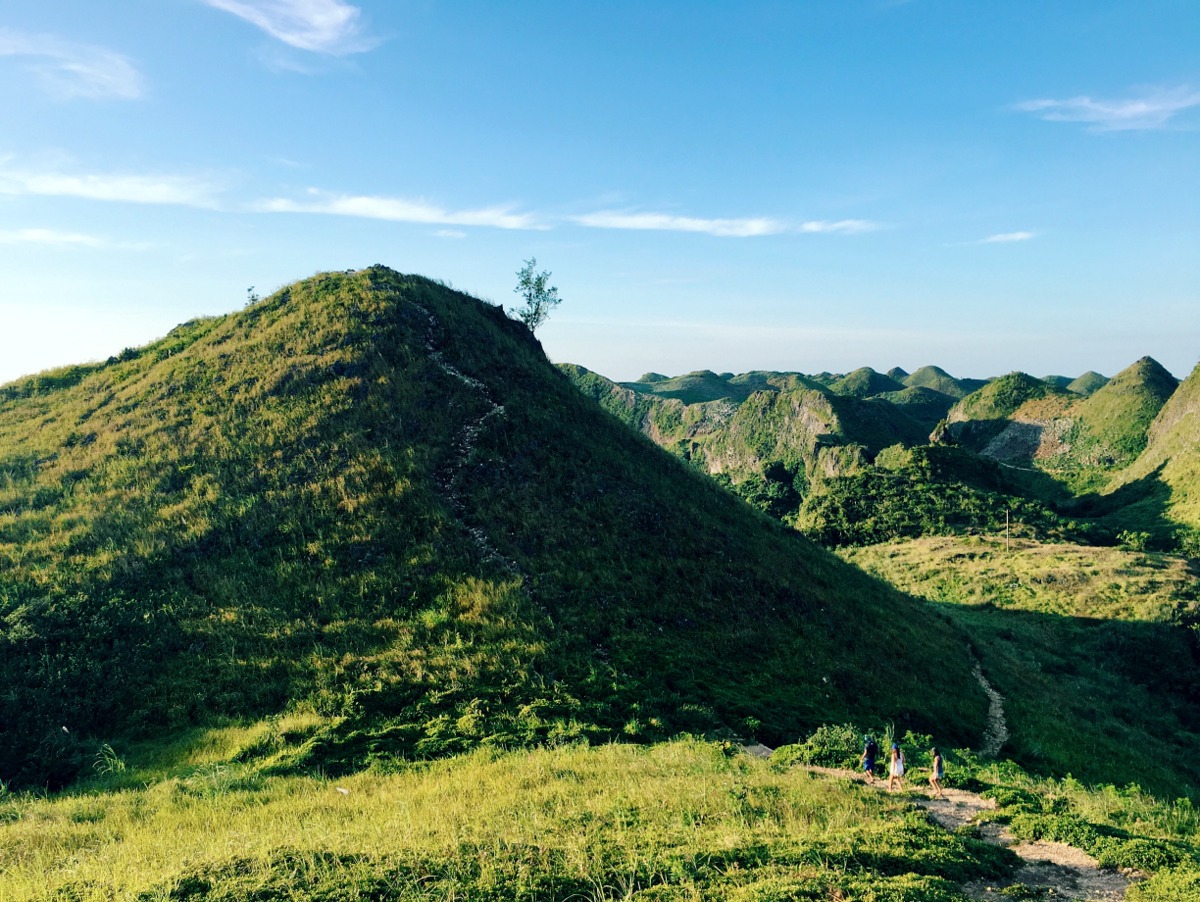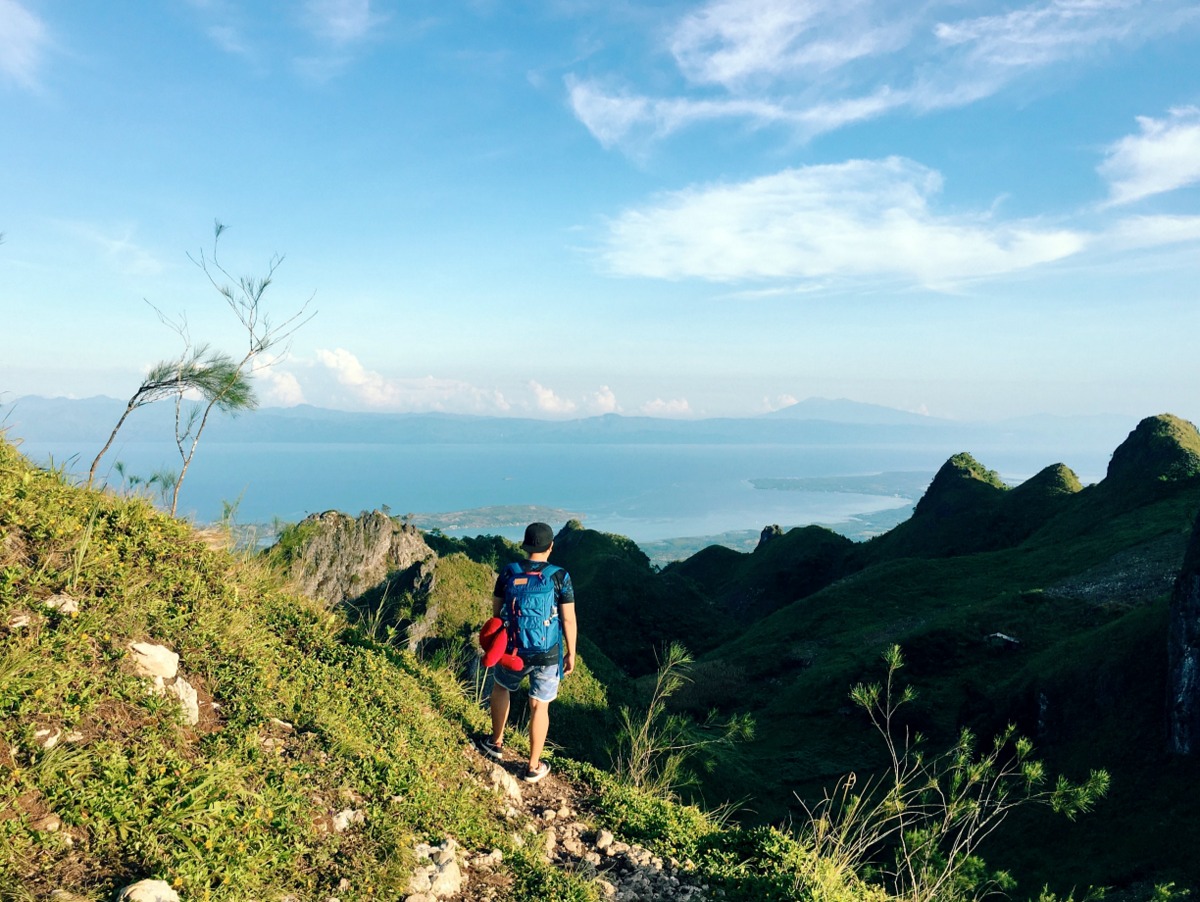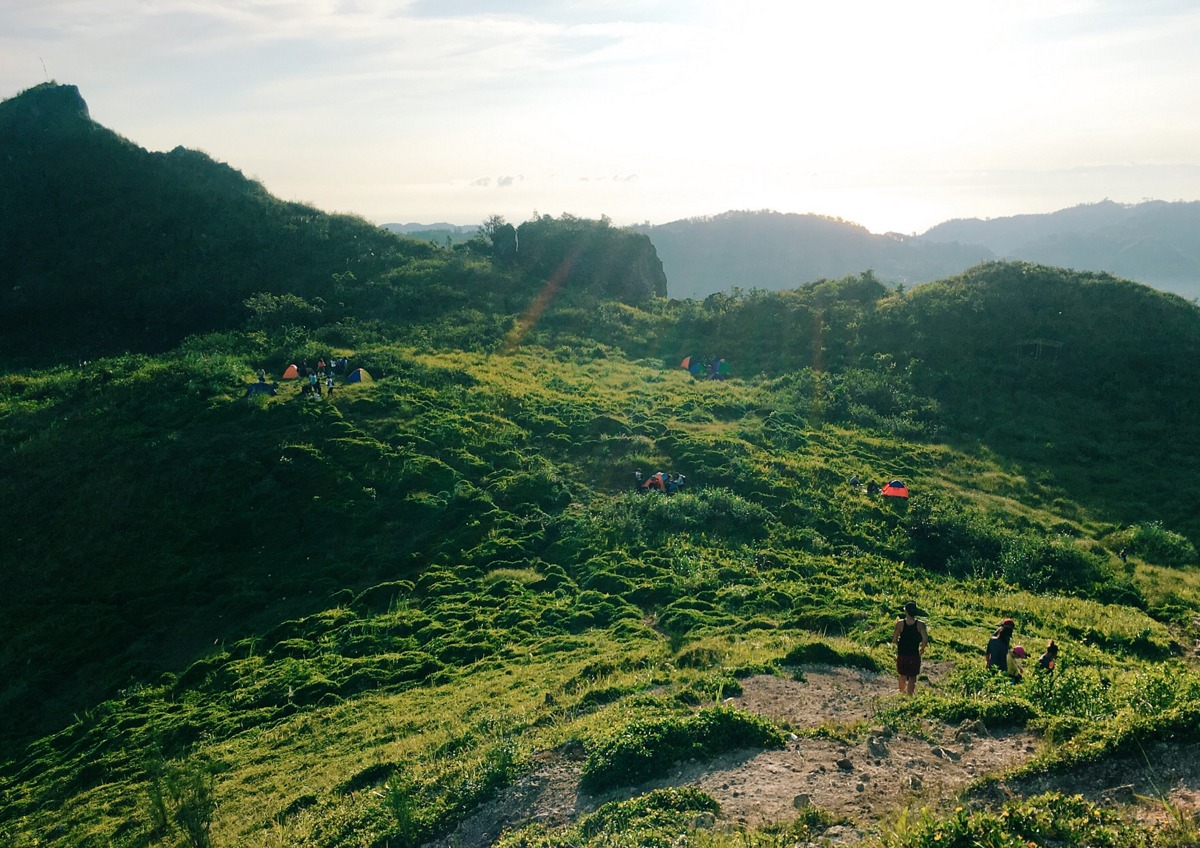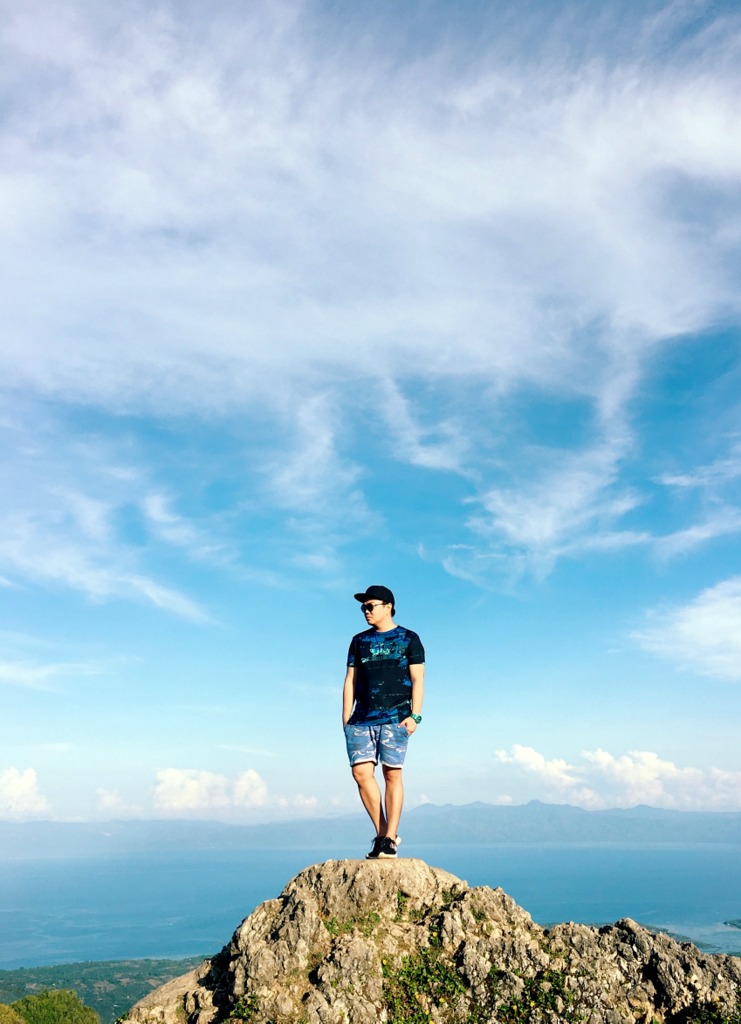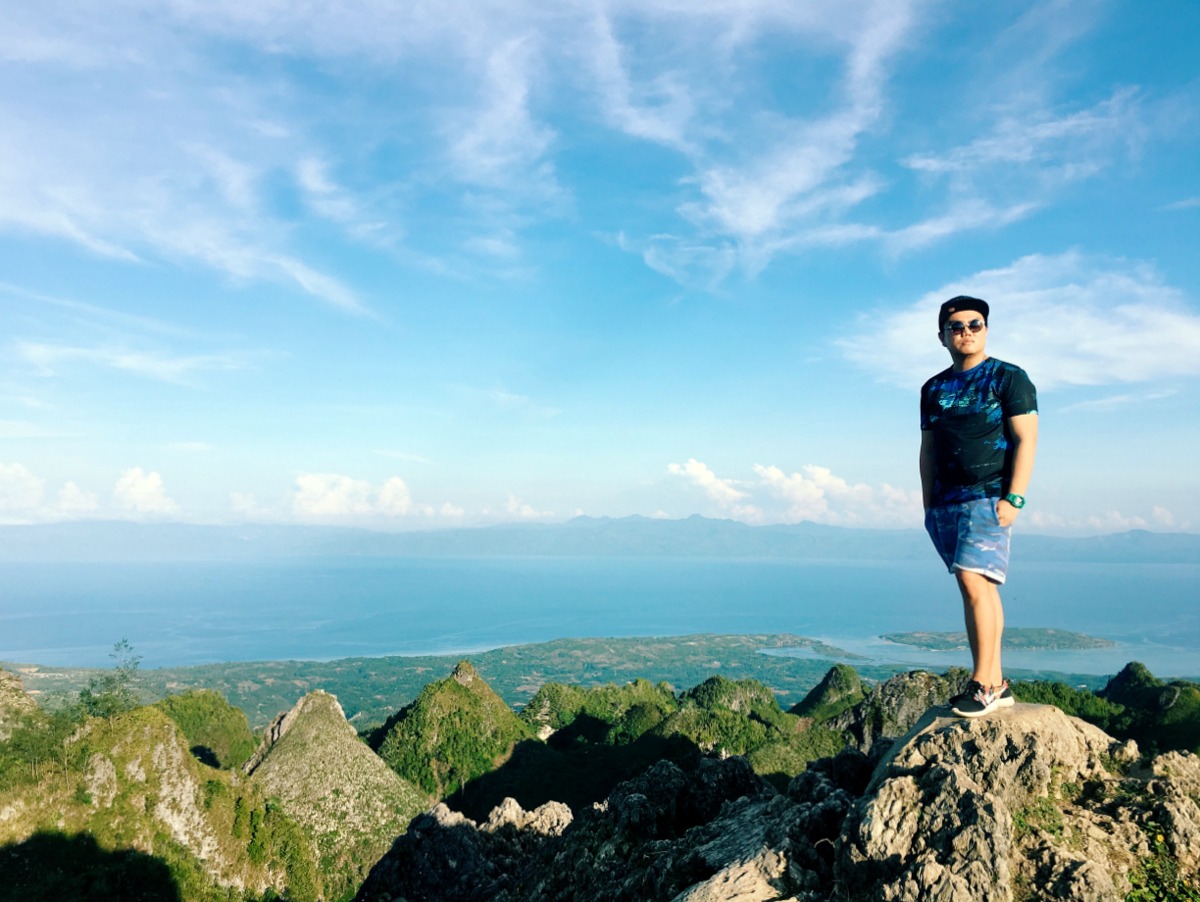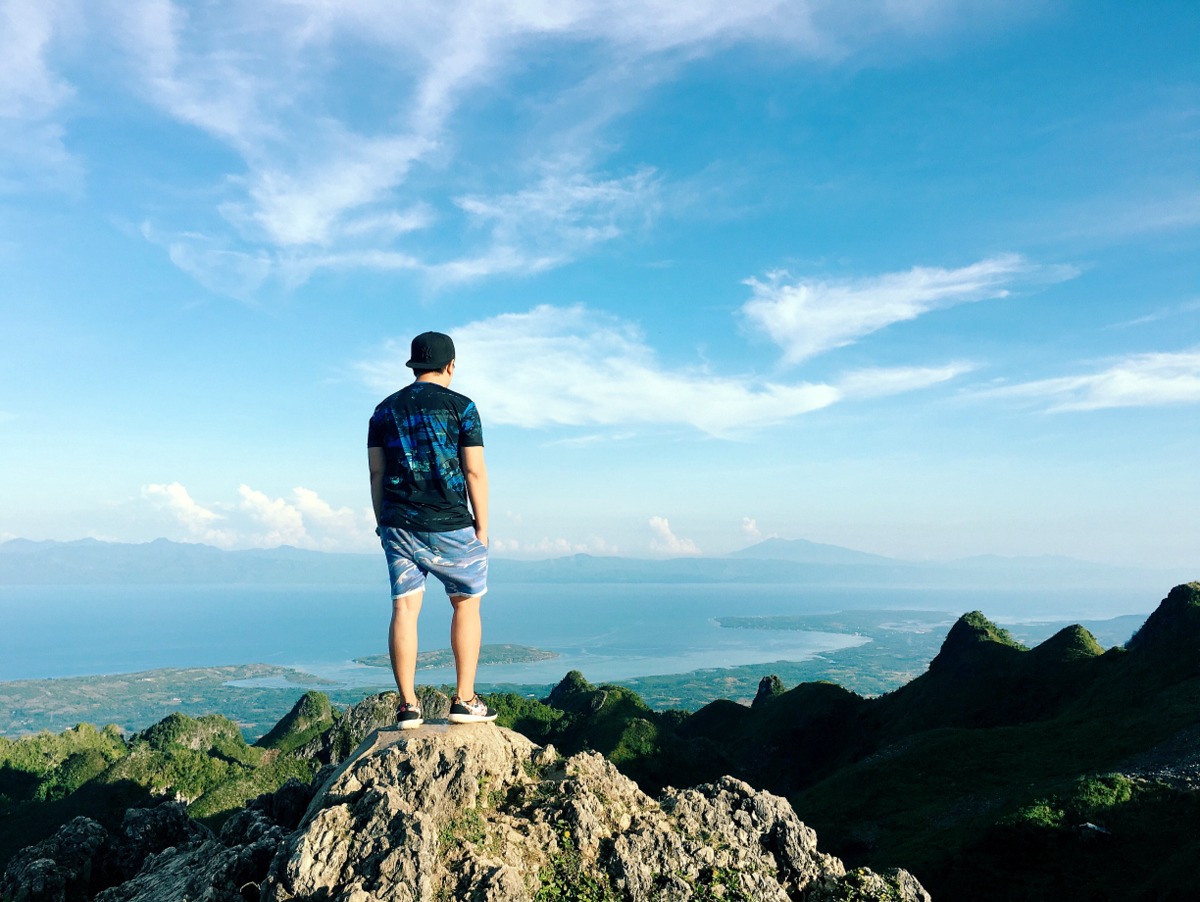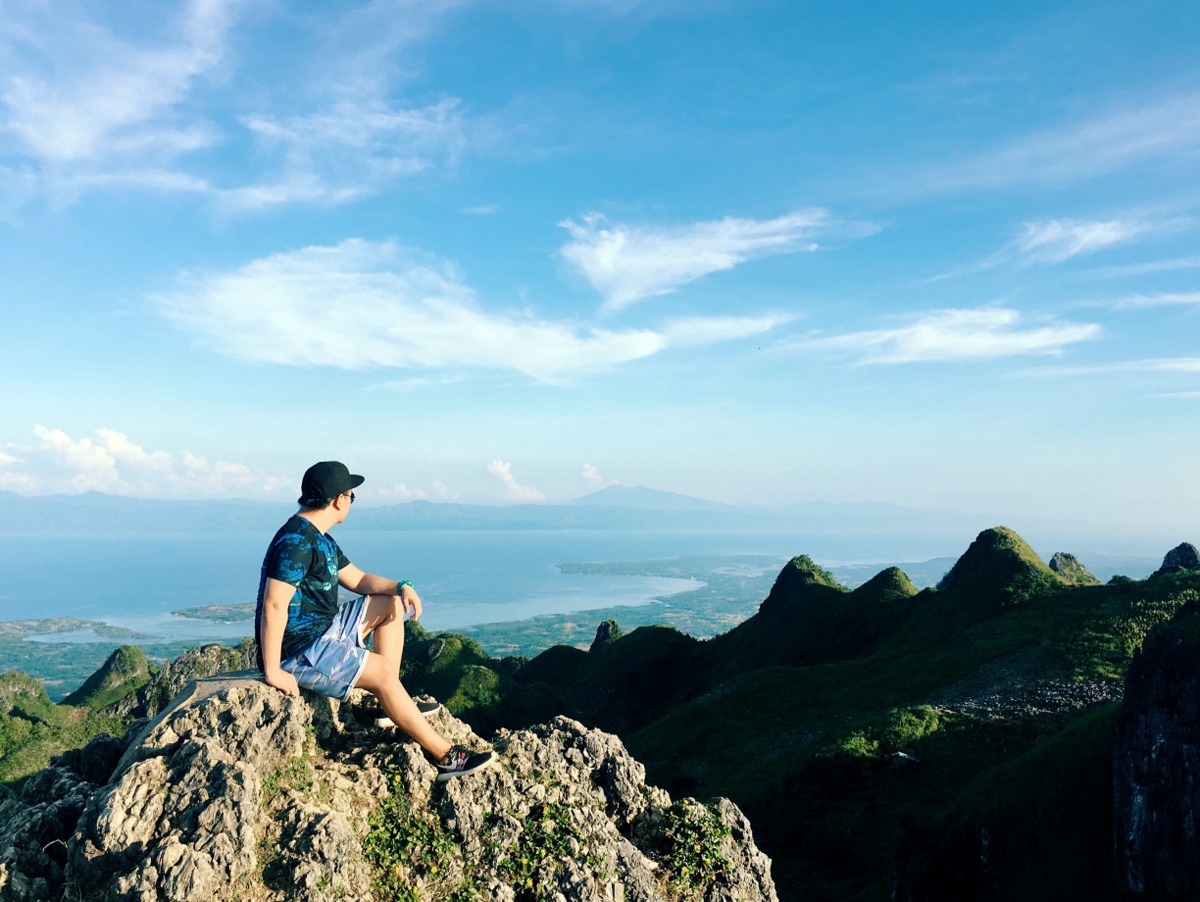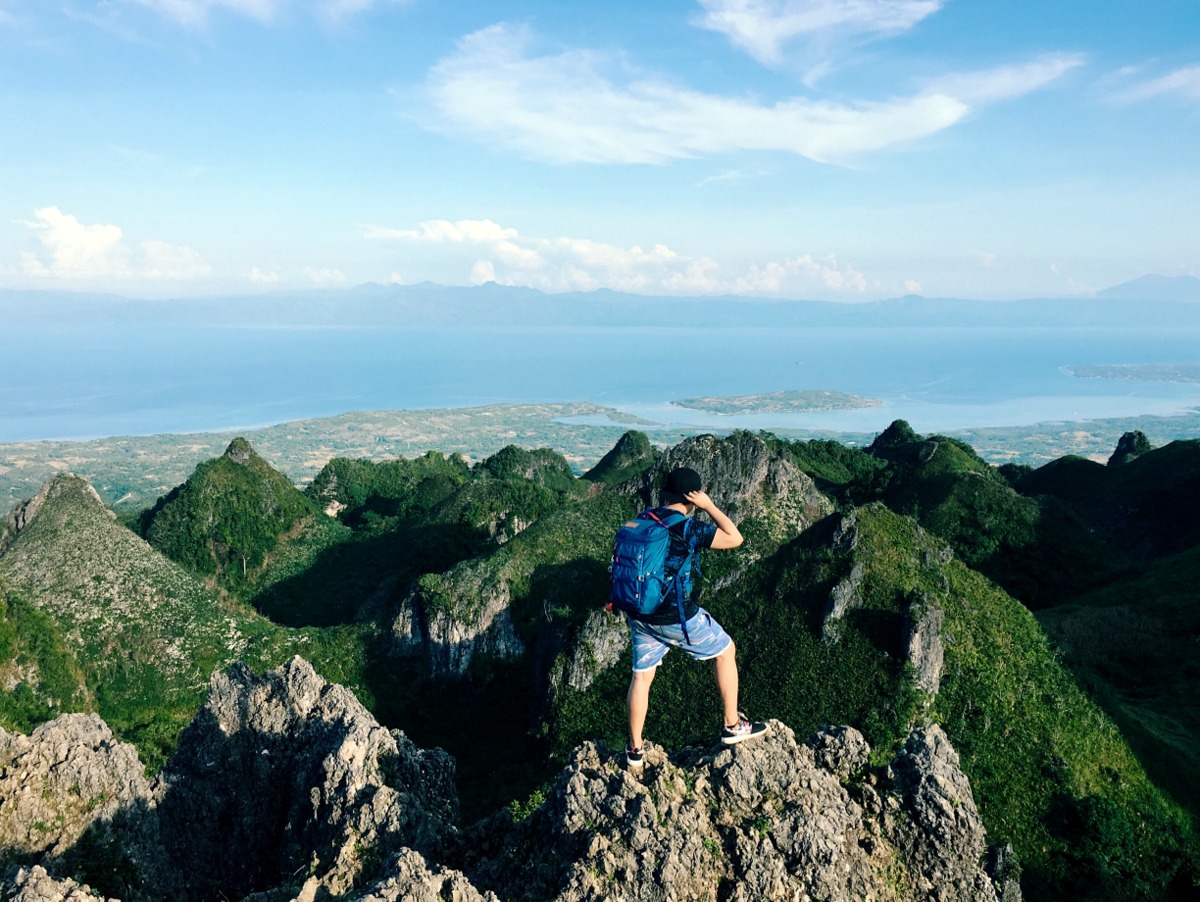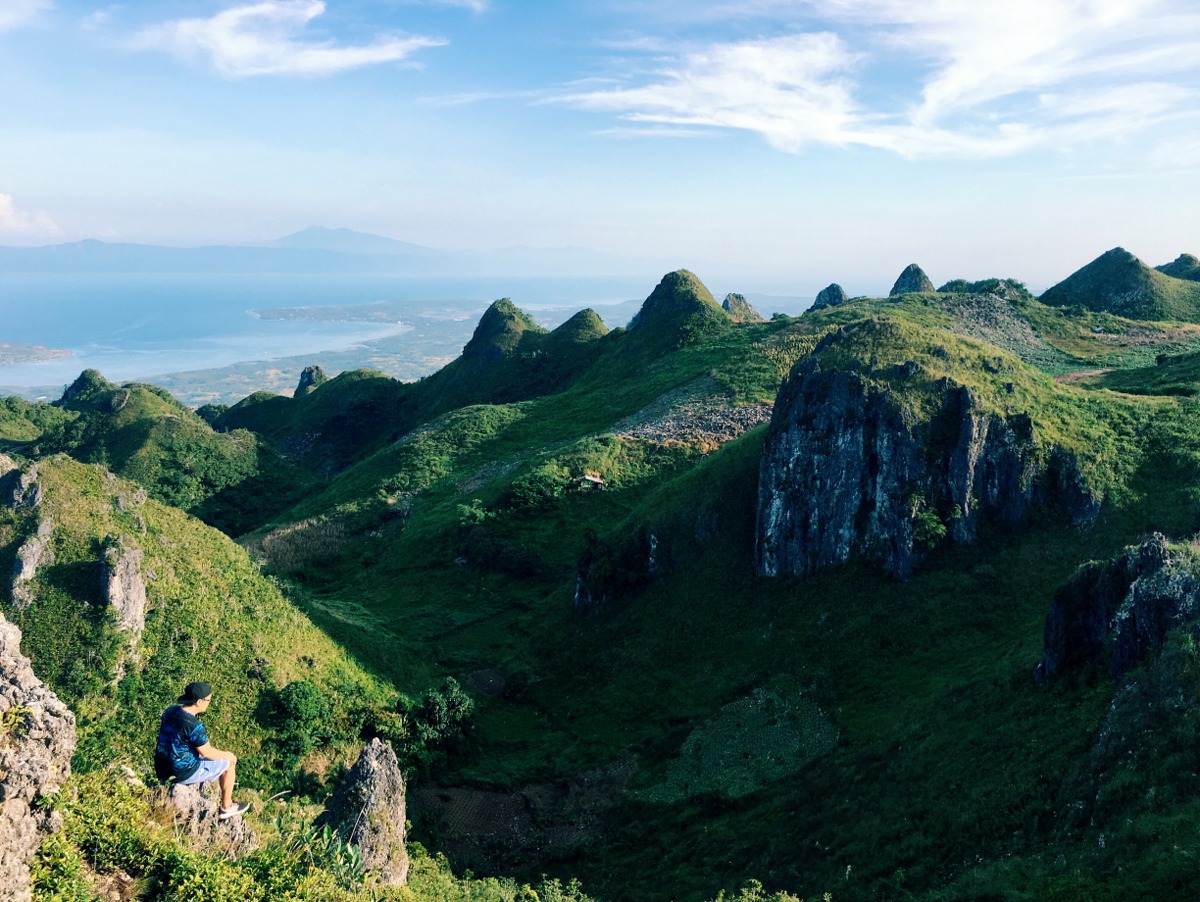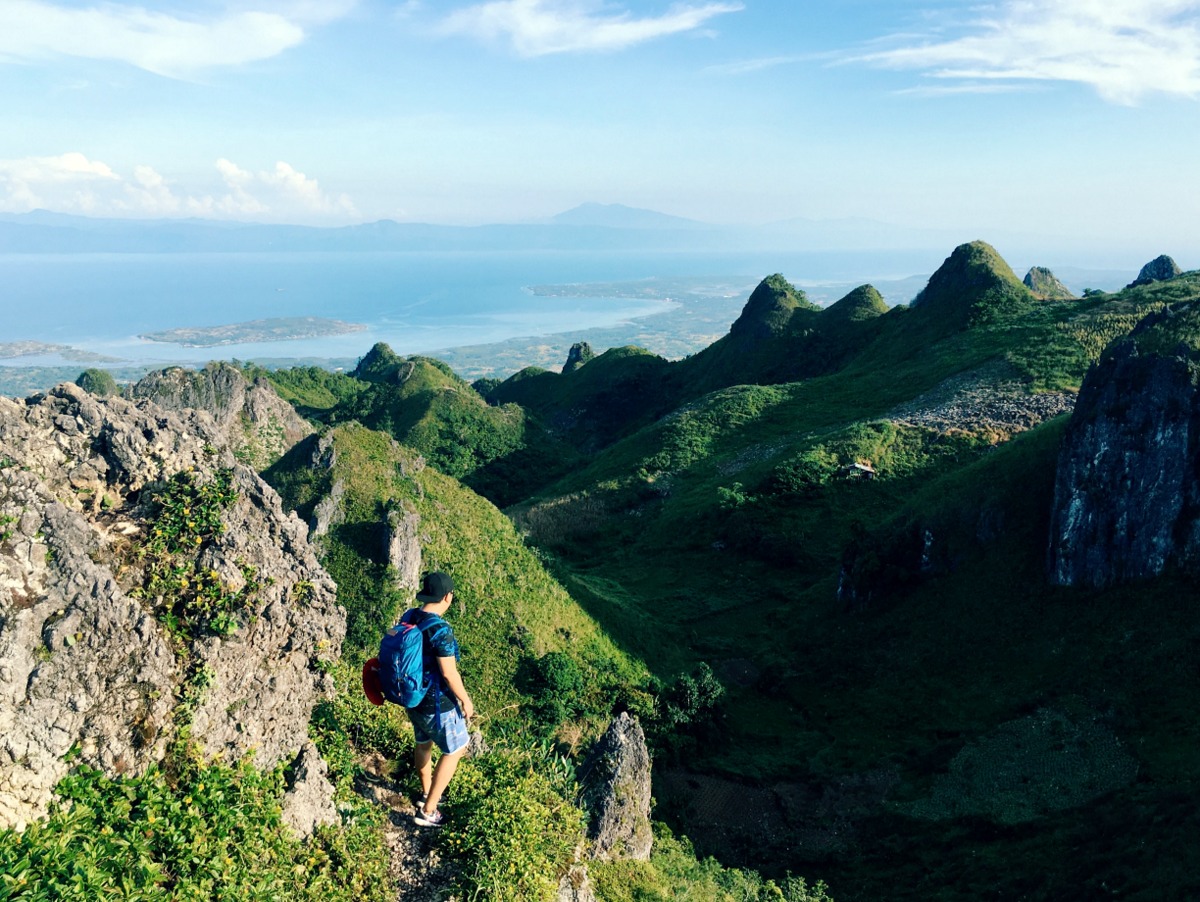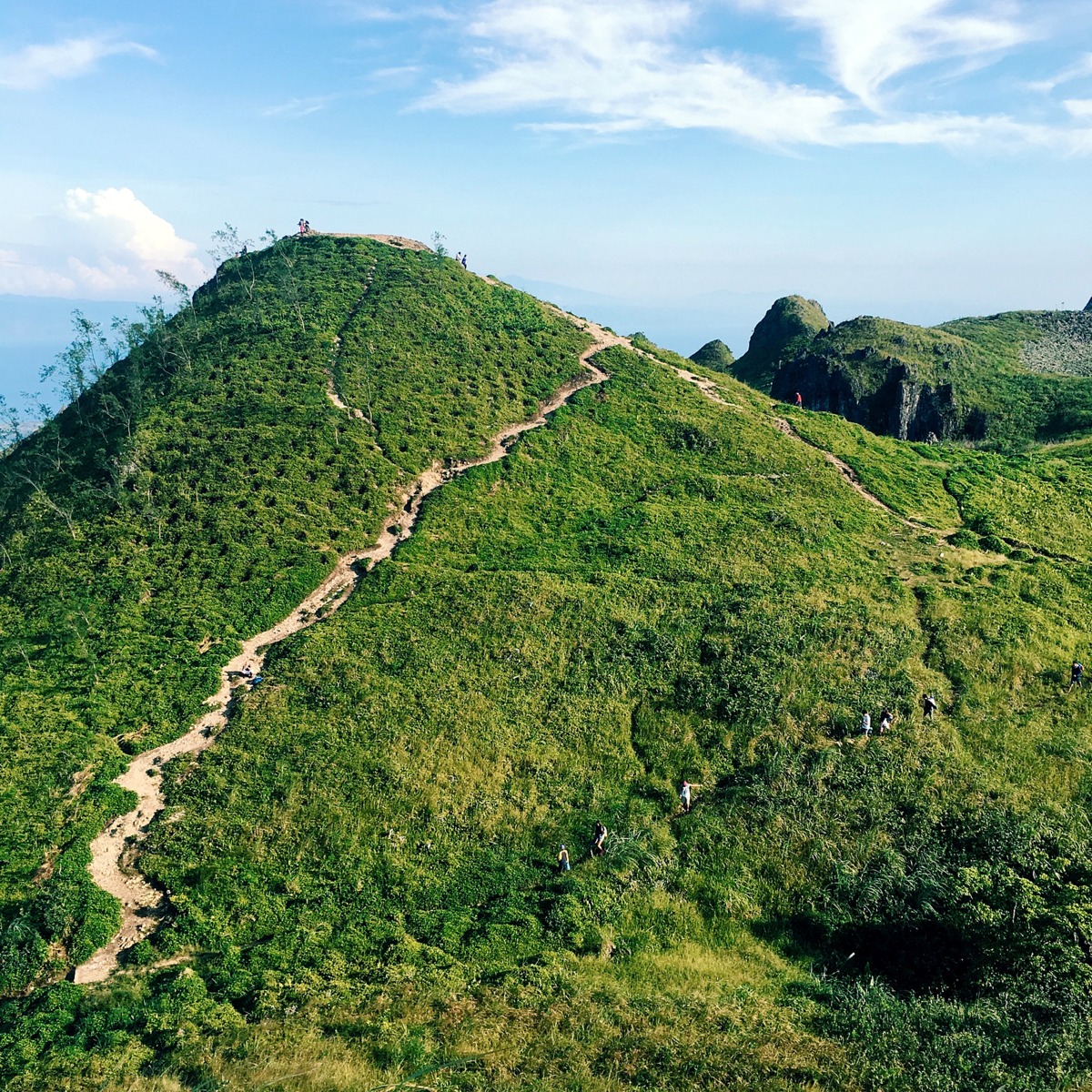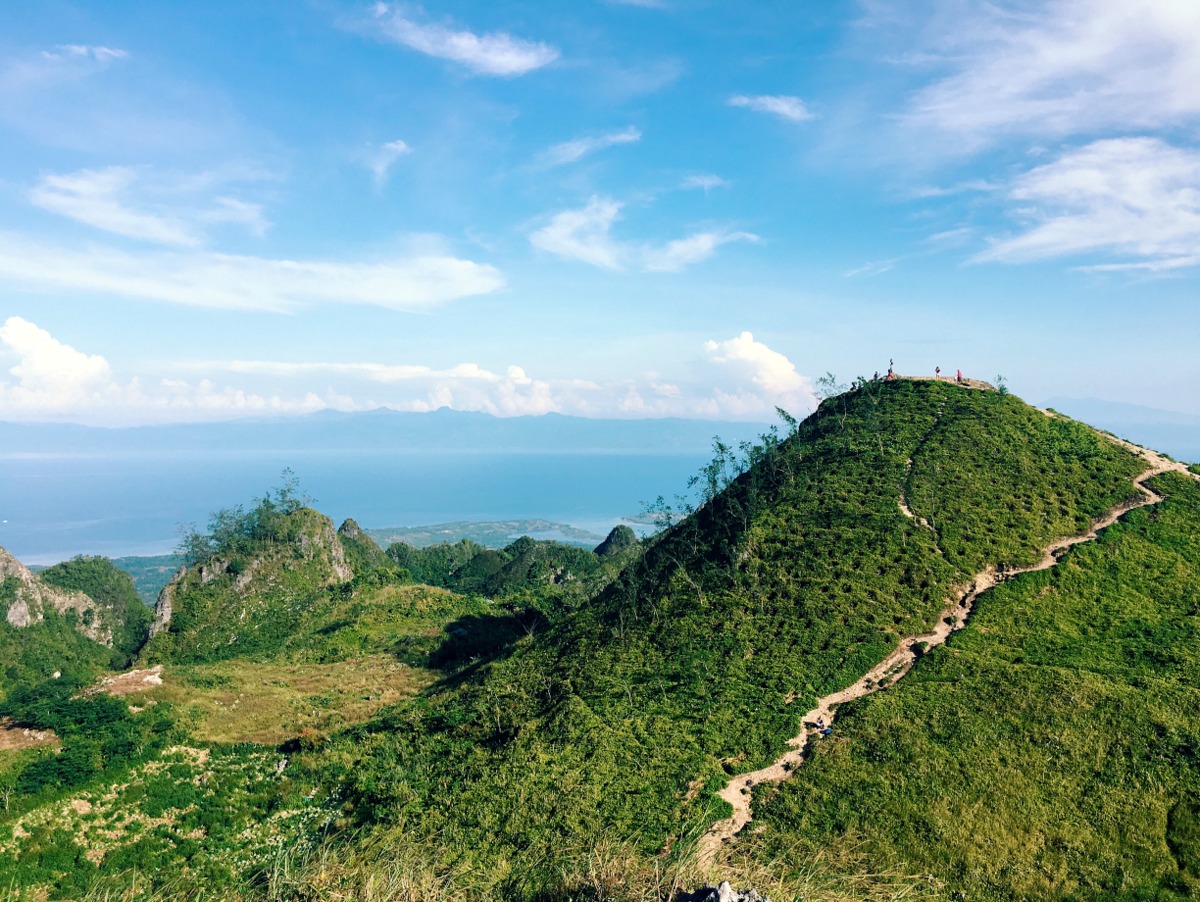 We stayed at the peak for an hour to appreciate its beauty and take hundreds of photos. Visitors are also allowed to camp and stay overnight if they choose to.
We were supposed to go to Dalaguete Beach Park after but I learned from one of the guides that we can go straight to Kawasan Falls from Osmeña Peak by riding a habal-habal or by foot. We chose the habal-habal option though it's quite expensive to save time, and I don't think I am physically fit to do the 6 hour trek. The view from the mountain road is really amazing, and it took about 1.5 hours for us to get to Kawasan Falls.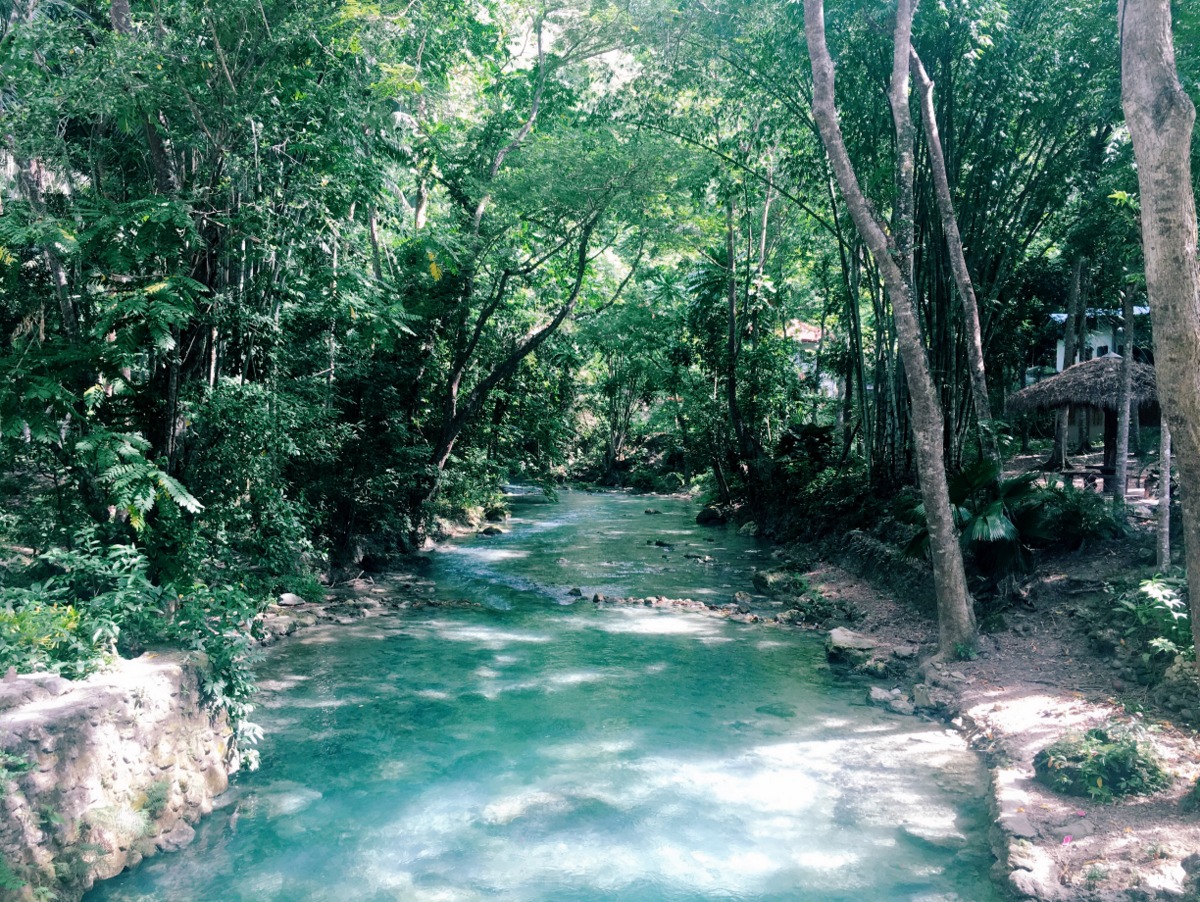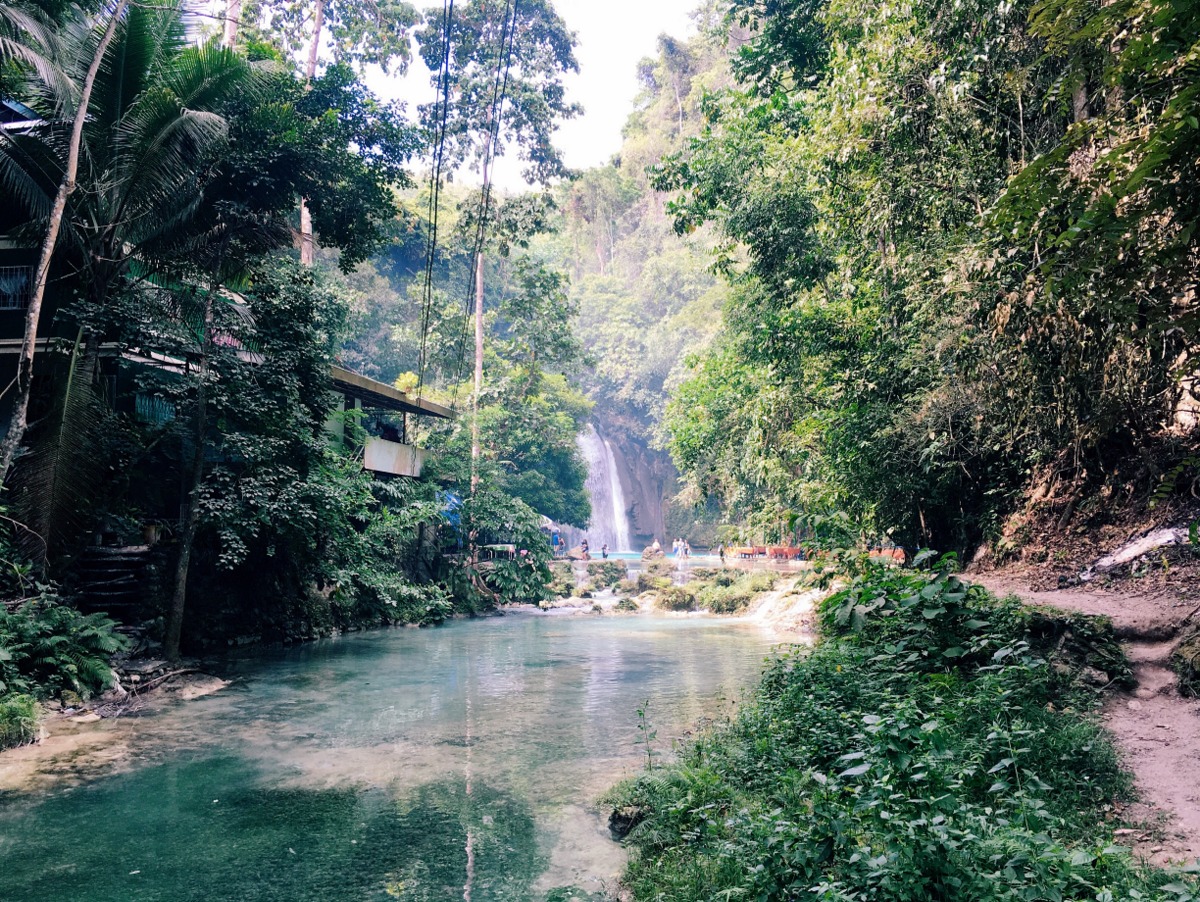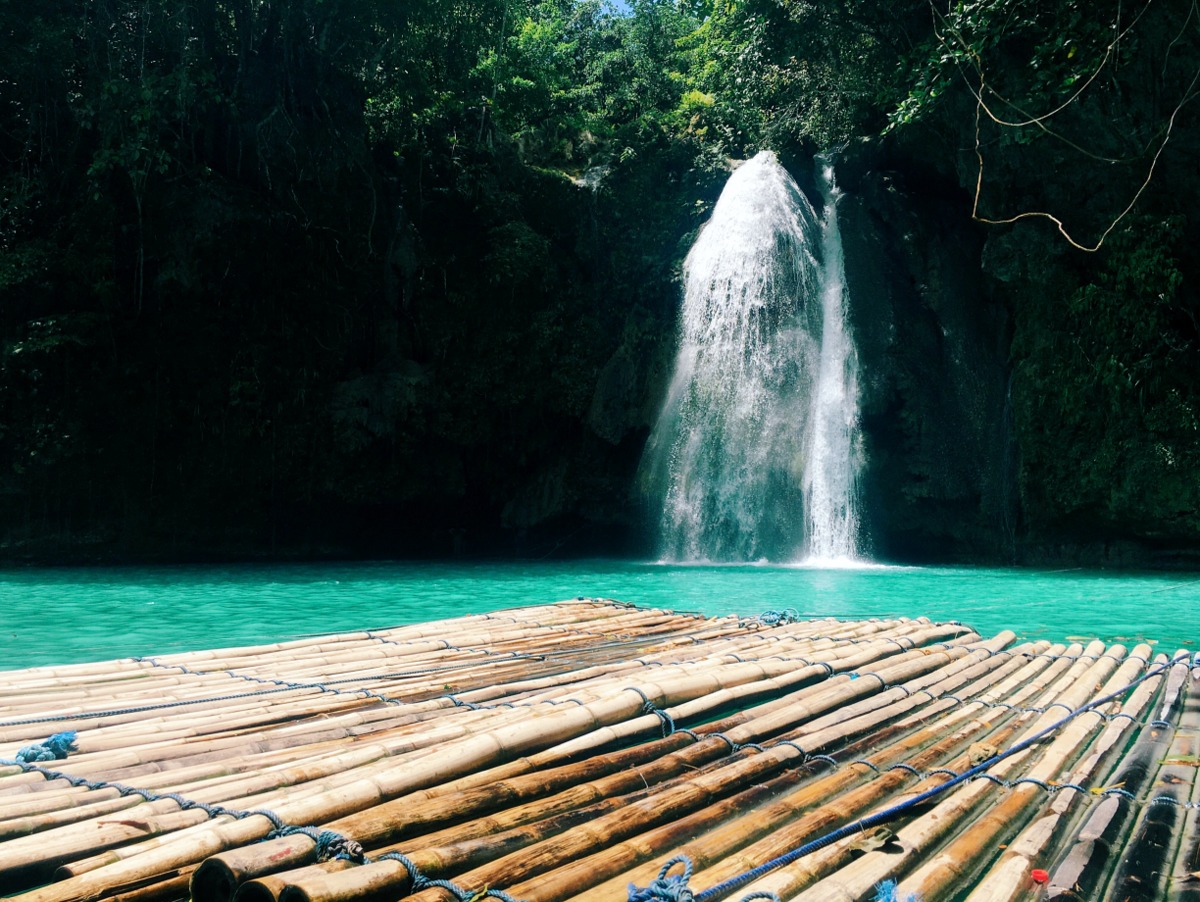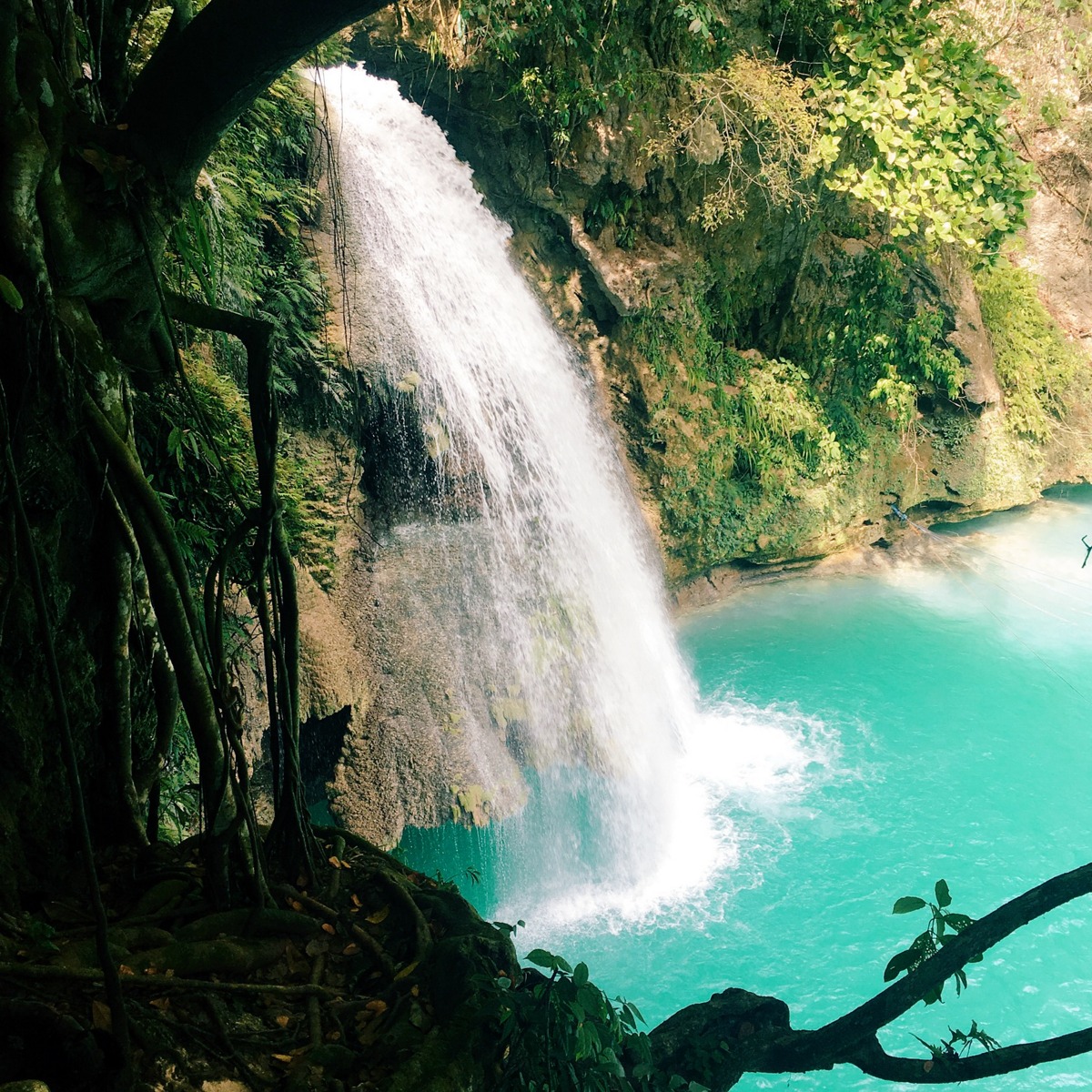 I've been to Kawasan Falls several times but it still amazes me whenever I visit. The turquoise water is really mesmerizing, and the ice-cold water is very relaxing and washes the tiredness away. We decided not to rent a cottage which cost Php300, we just decided to leave our stuff on the side while we swim. You can also rent a raft for Php300 to get under the waterfall.
Good news to adventure seekers, canyoneering or canyoning is now back in operation since September 1. It was temporarily suspended for few months due to lack of regulations that will ensure public safety.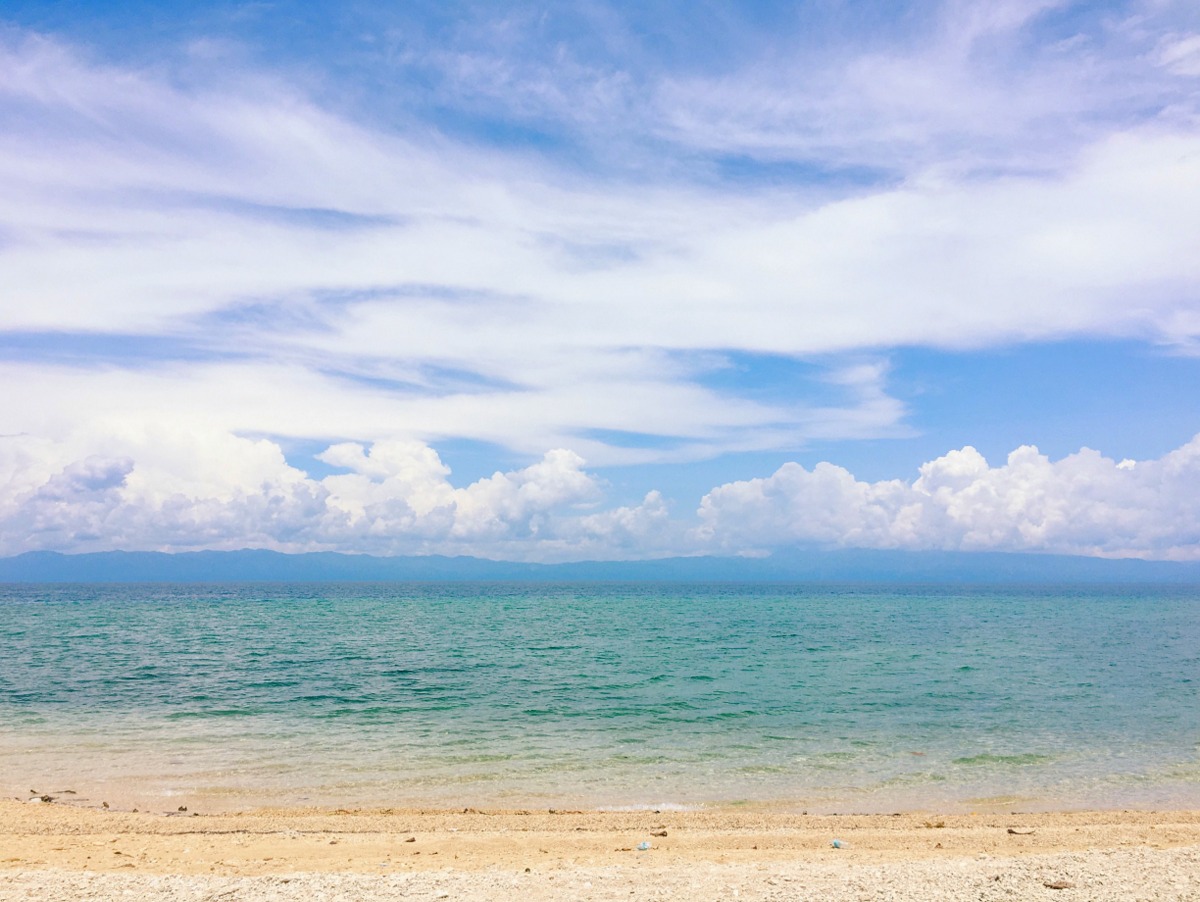 After visiting Kawasan Falls, we also did a side trip to the public beach of Badian but we opted not to swim.
We then found ourselves heading back to the city by lunch time. The travel from Badian to Cebu City took about 3 hours.
How to get to Osmeña Peak from Cebu City
From Cebu South Bus Terminal, take a Liloan or Bato bound bus and tell the conductor to drop you in Dalaguete. Tell the conductor that you are going to Osmeña Peak. Fare is Php106 in an air-conditioned bus and the journey will take about 2 hours, depending on the traffic. Upon arrival in Dalaguete, take a habal-habal from the high-way to the foot of Osmeña Peak. Fare is Php200/person round-trip. A habal-habal can fit 2-3 passengers.
Since we opted to go to Kawasan Falls from Osmeña Peak, we paid Php1000 for the whole trip.
Expenses (per person)
Bus fare (Cebu City to Dalaguete) – Php106
Water/Snacks – Php60
Osmeña Peak registration – Php30
Habal-habal fare (Dalaguete-Osmeña Peak-Kawasan Falls) – Php500
Kawasan Falls registration – Php30
Lunch – Php60
Bus fare (Badian to Cebu City) – Php147
Total – Php933
If you have questions regarding this trip, please comment below. 🙂