Summer is the time when our skin is more exposed because we wear less clothing to enjoy the outdoors or to simply keep our body stay cool from the heat of the sun. Showing our skin also exposes our flaws, but worry not because Flawless wants us to #StayFlawlessThisSummer by giving us exciting offers that will surely fix our skin problems.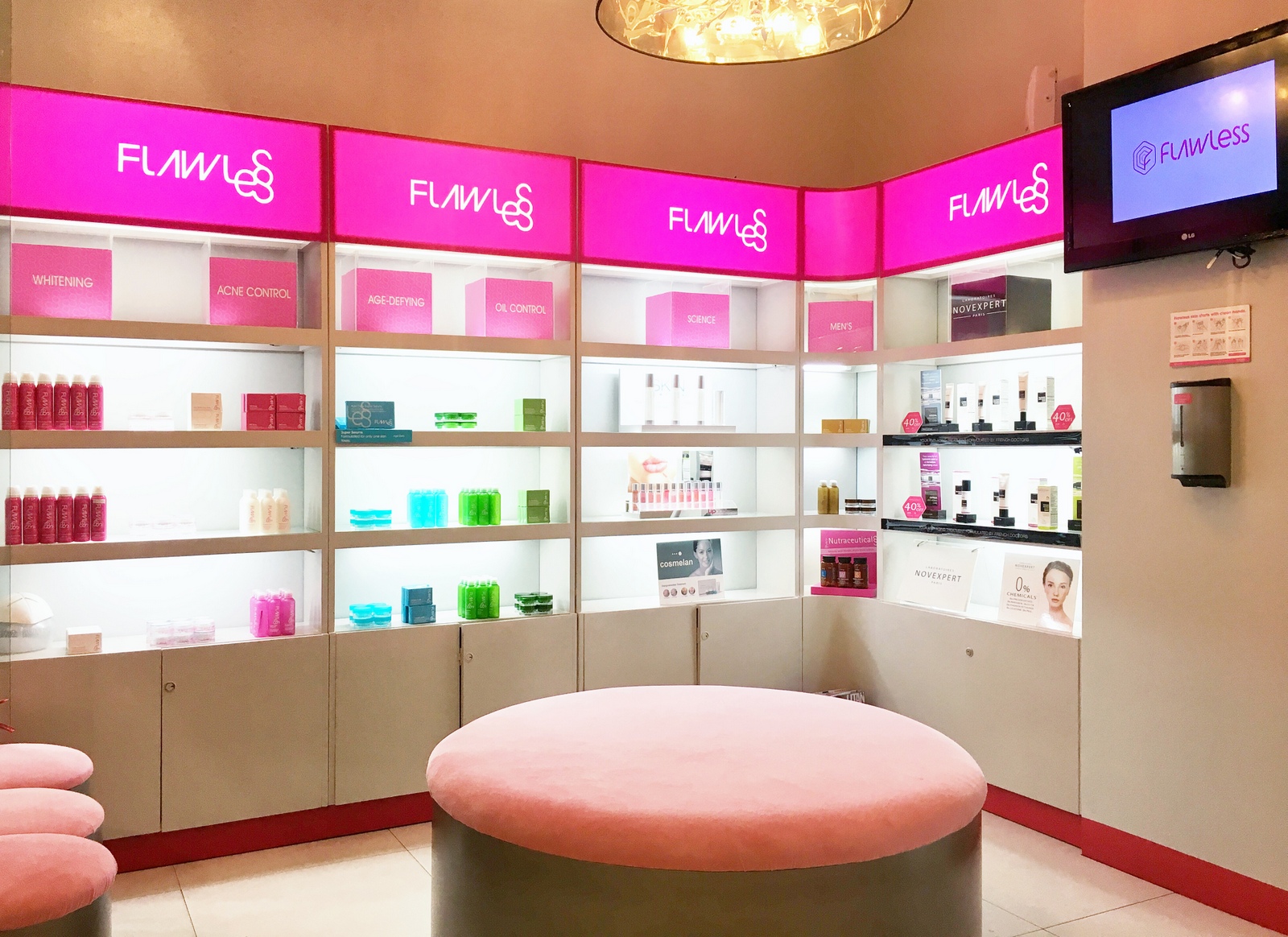 Enjoy escalating discounts of 10% on your fist session, 15% on your second, and 20% on your third when you avail select Flawless services this summer. The promo is valid to Waxing, Laser Hair Removal, Beauty Drip, Easy Peel, Nano Powerpeel, Skin Peeling, Mesoestetic, Shape & Sculpt and Body Scrub.
Full Promo Mechanics:
The Flawless Summer Fun promo entitles client to escalating discounts on any choice service and on the same area of treatment (if applicable). Client gets 10% discount on first session, 15% discount on the second, and 20% on the third session.
To avail promo, client must present service package card.
Promo discount is applicable to single sessions only and not service packages.
Client can only receive a maximum of 20% discount on a singles session. Succeeding sessions after the third session of the same service and area of treatment, can only be given 20% discount.
Discounts are non-transferable and non-convertible to cash and cannot be used in conjunction with any other offer including gift certificates.
Promo runs from March 1 to May 31, 2017 in all Flawless clinics nationwide. If discounted service is not available, clinic must refer client to the nearest Flawless clinic with the service availability.
Select areas only for Waxing and Skin Peeling services.
Redemption period is until July 31, 2017.
After your third session, you can still avail the 20% discount on your succeeding sessions for as long as it is still covered within the redemption period.
Flawless Easy Peel uses a highly concentrated peeling solution which effectively heats and eliminates skin discoloration, fine lines, acne and oiliness. It also minimizes the appearance of large pores. Each session cost Php3,500.
I recently availed their Easy Peel and I was really happy with the results. It was actually my 2nd session already and it really helped minimize the dark spots on my face. I had less peeling though compared to my 1st session of Easy Peel.
You can read about my 1st Easy Peel experience here.
What are you waiting for? Visit Flawless Clinic nearest you and #StayFlawlessThisSummer.