I recently went to Malaysia to attend the biggest inflight food tasting event in Asia, the AirAsia Santan Food Festival. It was supposed to be an overnight trip only but I requested to fly-in a day before the event so that I can explore Kuala Lumpur and see for the second time my favorite twin buildings in the world, the Petronas Twin Towers.
How to get to KL Sentral from KLIA2
The first time I was in Malaysia, I took the KLIA Ekspres to get to KL Sentral from KLIA2, and that cost me RM55 (Php600) per way which is quite expensive. But if you're in a rush, the travel time between the two terminals is only 30 minutes with one stop to KLIA.
On my second visit, I decided to take the Skybus from KLIA2 to KL Sentral and it only cost me RM12 (Php140) per way. It's a non-stop bus service between the two terminals, and the ride took about 40 minutes to 1 hour, depending on the traffic. The bus is comfortable and the air-conditioning is very cold. You can also store your big luggage in the bus compartment. This is probably the cheapest way to get from KLIA to Kuala Lumpur.
Where to stay in Kuala Lumpur?
Airbnb is always on top of my list whenever I'm booking a place for my travels. The reason is because there are many affordable choices, listings are better than a hotel, and some offers the best views in the world, just like what I found in KL.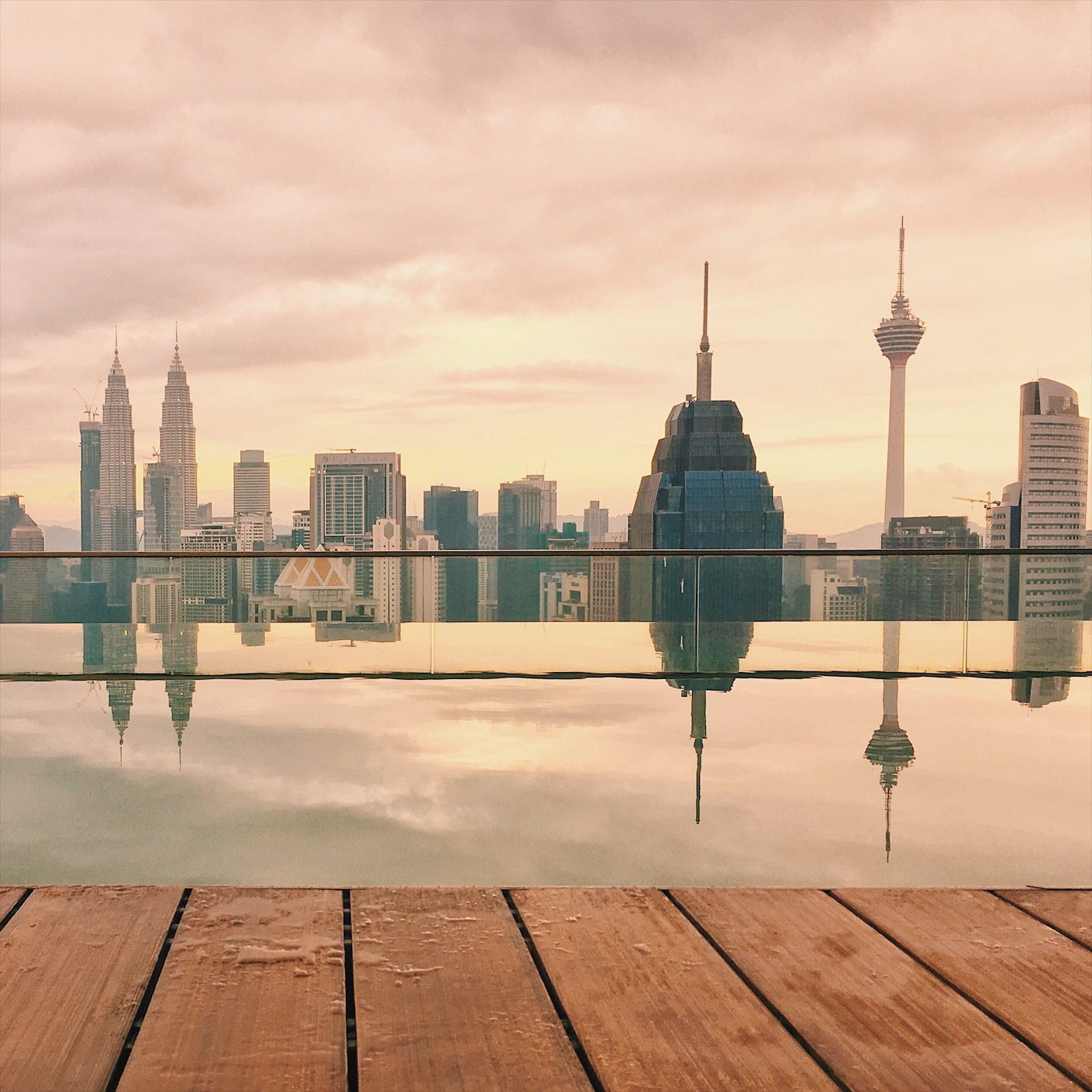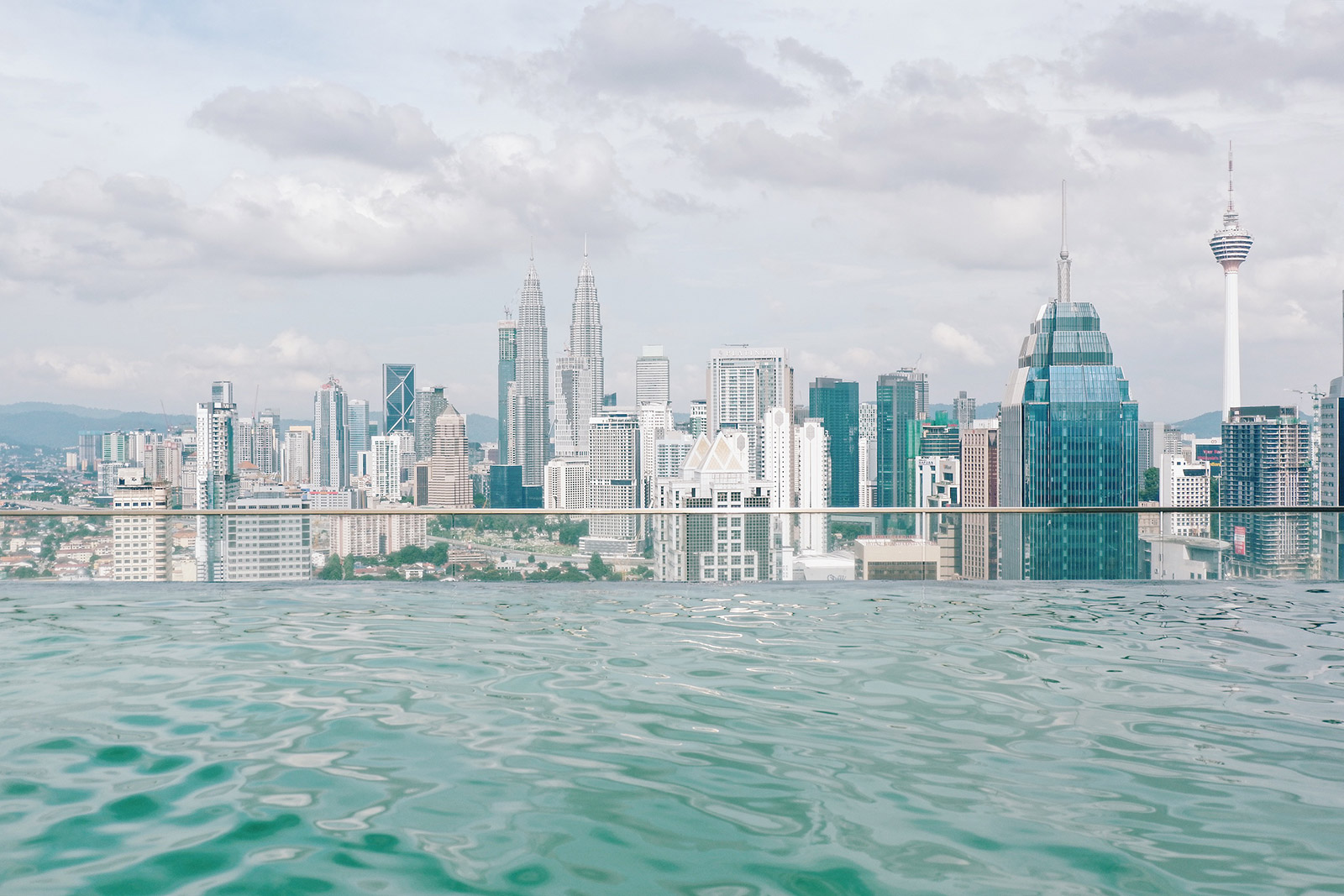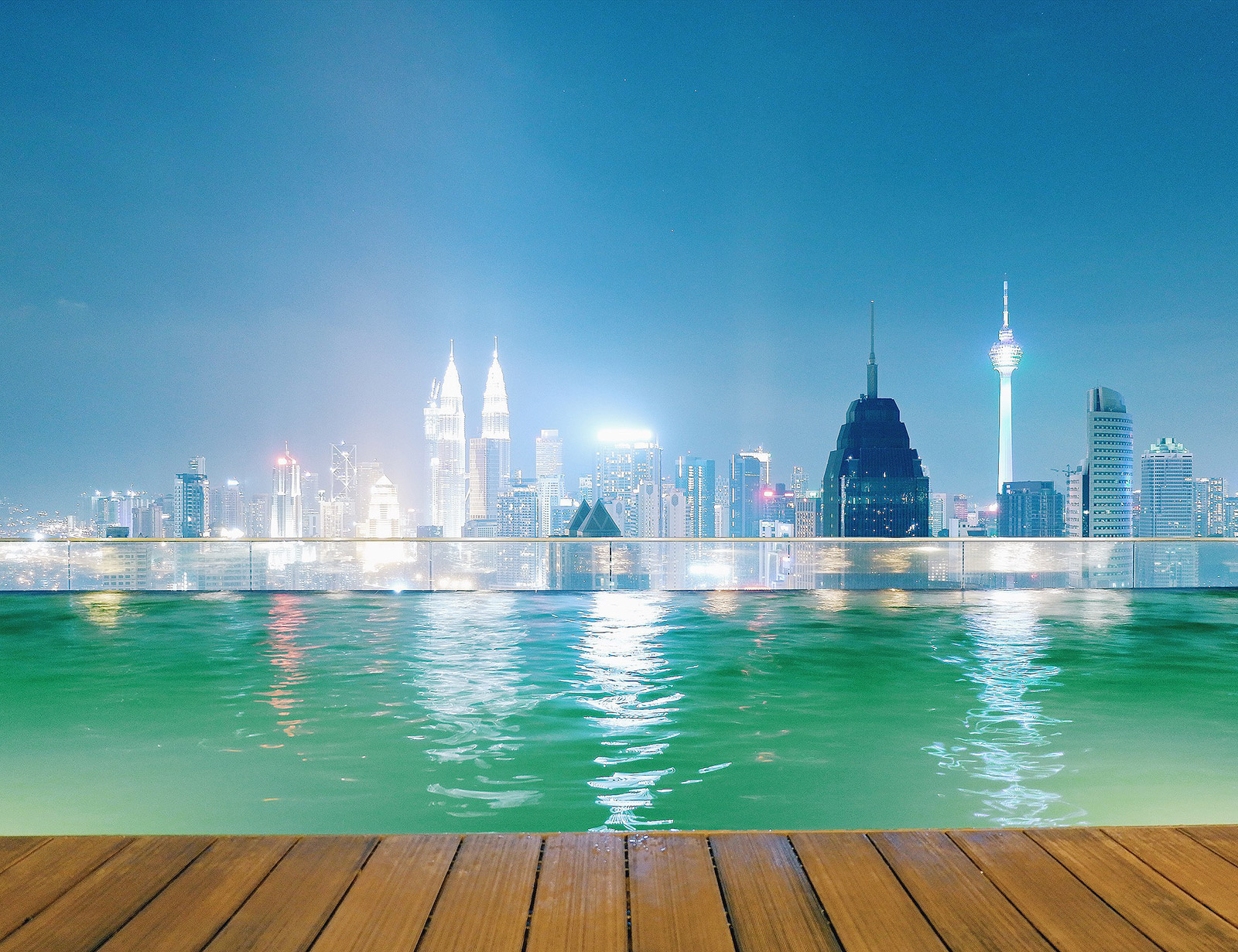 I booked a room in Regalia Residence and it only cost me Php1,192 for a night stay. The building is centrally located and only a short walk from Sunway Putra Mall and Putra and PWTC stations. What I'm really after in booking the place is the view from their sky pool on the 37th floor, and it did not disappoint. You will see the beautiful Kuala Lumpur's skyline from the sky pool and that includes the Petronas Twin Towers and KL Tower. The sky pool is only accessible to guests, and you can't go up without a key card.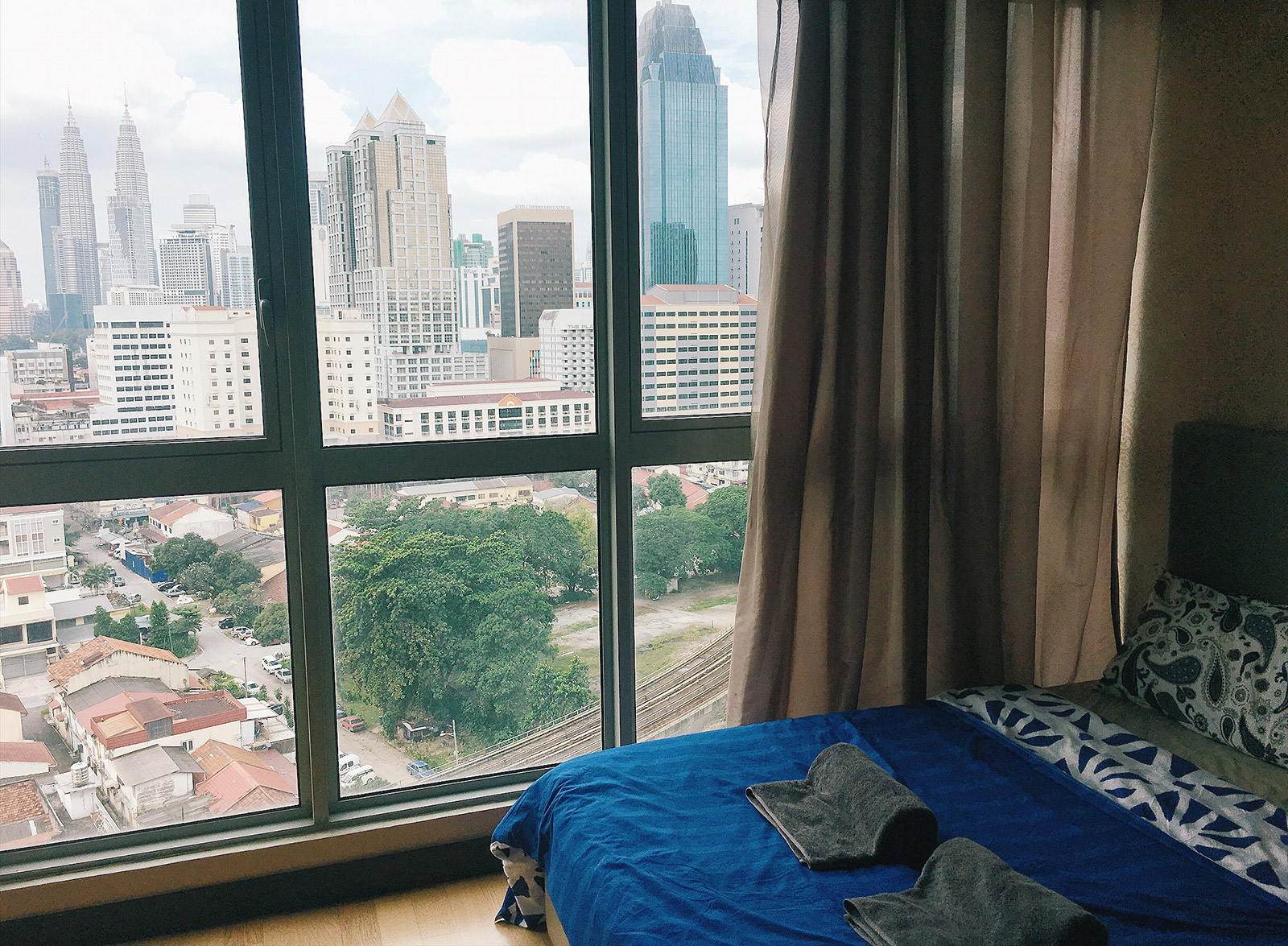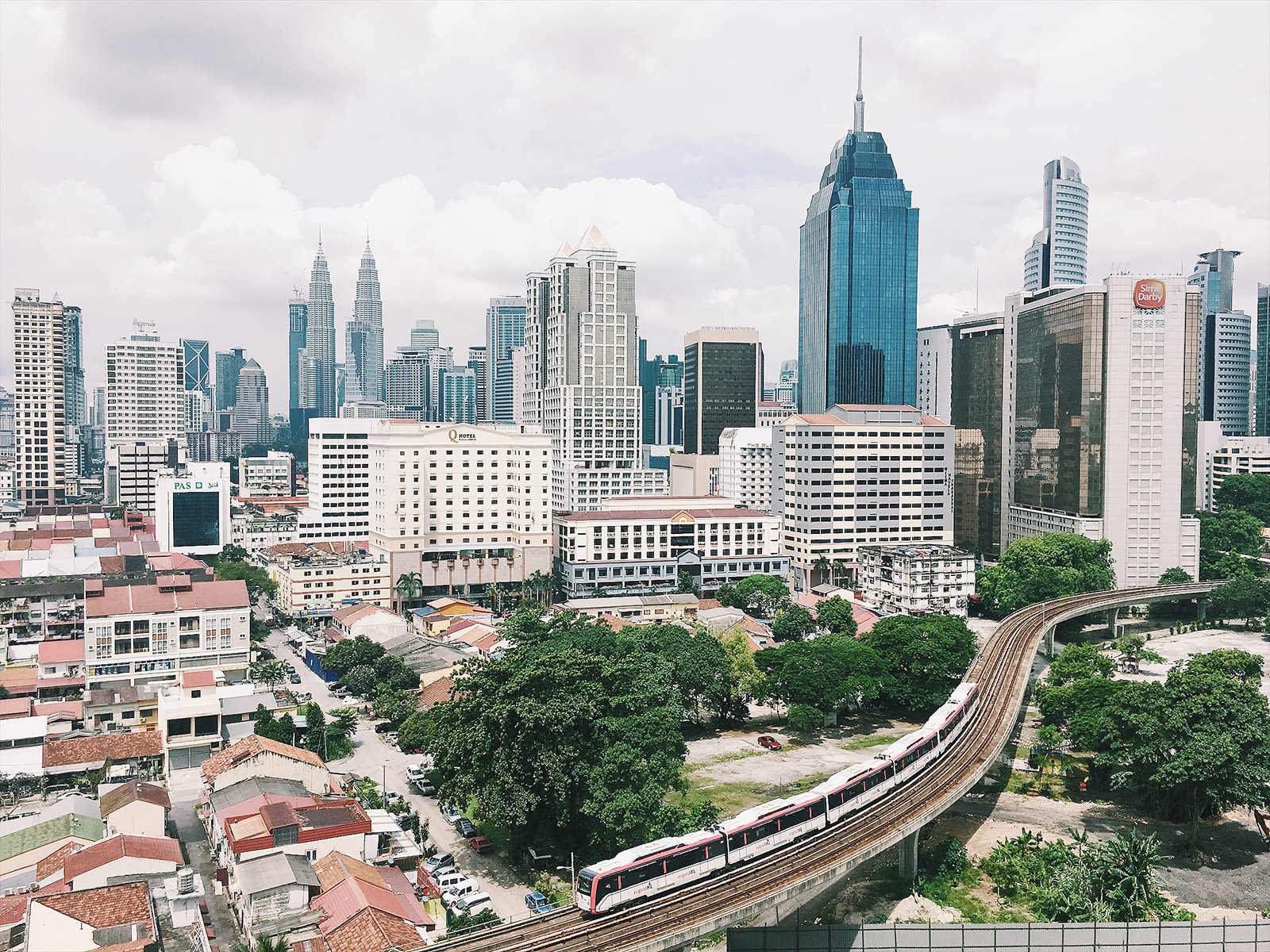 My room in regalia residences is very spacious and has its own toilet and bath. The floor-to-ceiling windows also have a view of the Petronas Twin Towers.
Save as much as $40 when you register and book your place on Airbnb using my link.
What to do in Kuala Lumpur?
Suria KLCC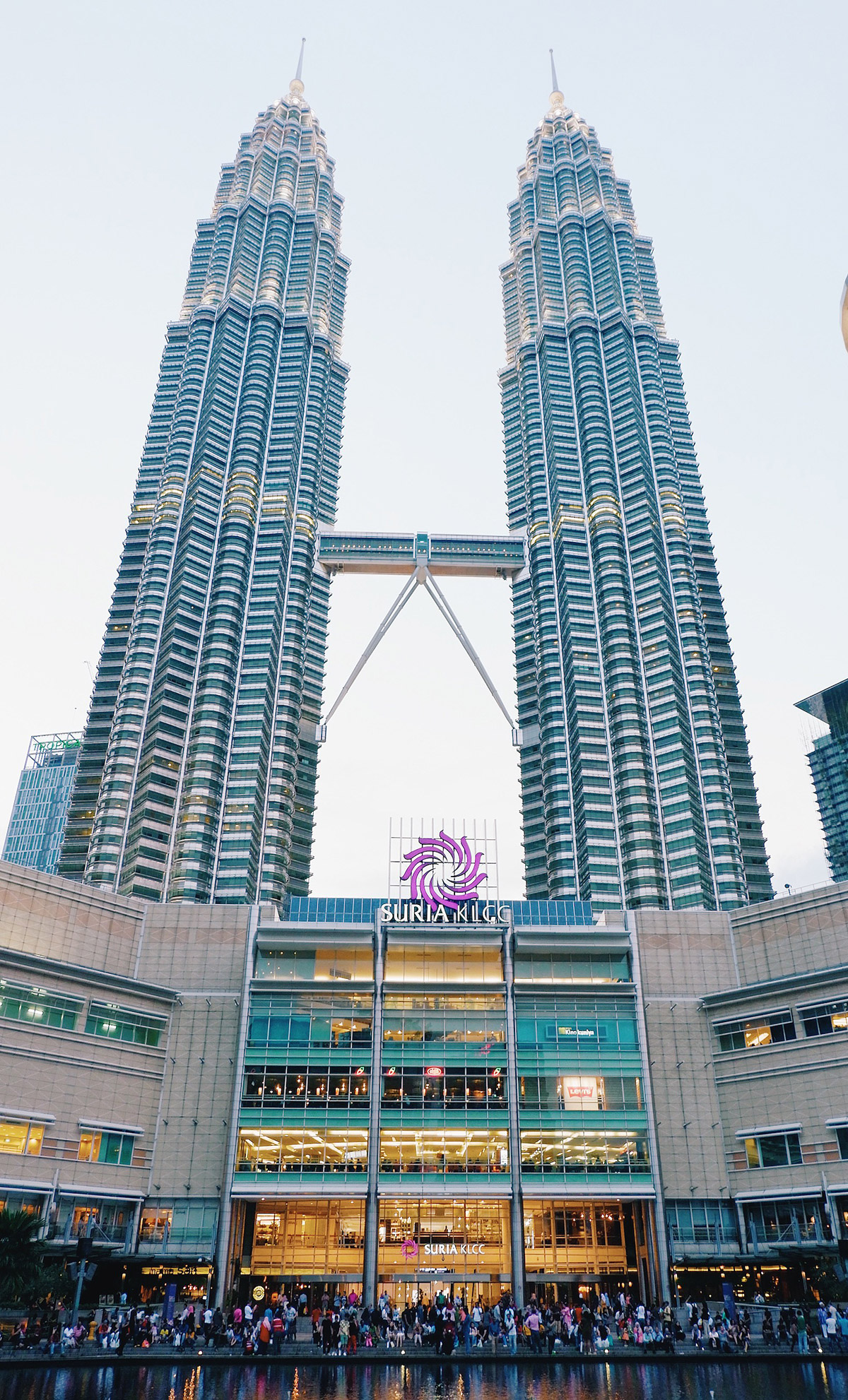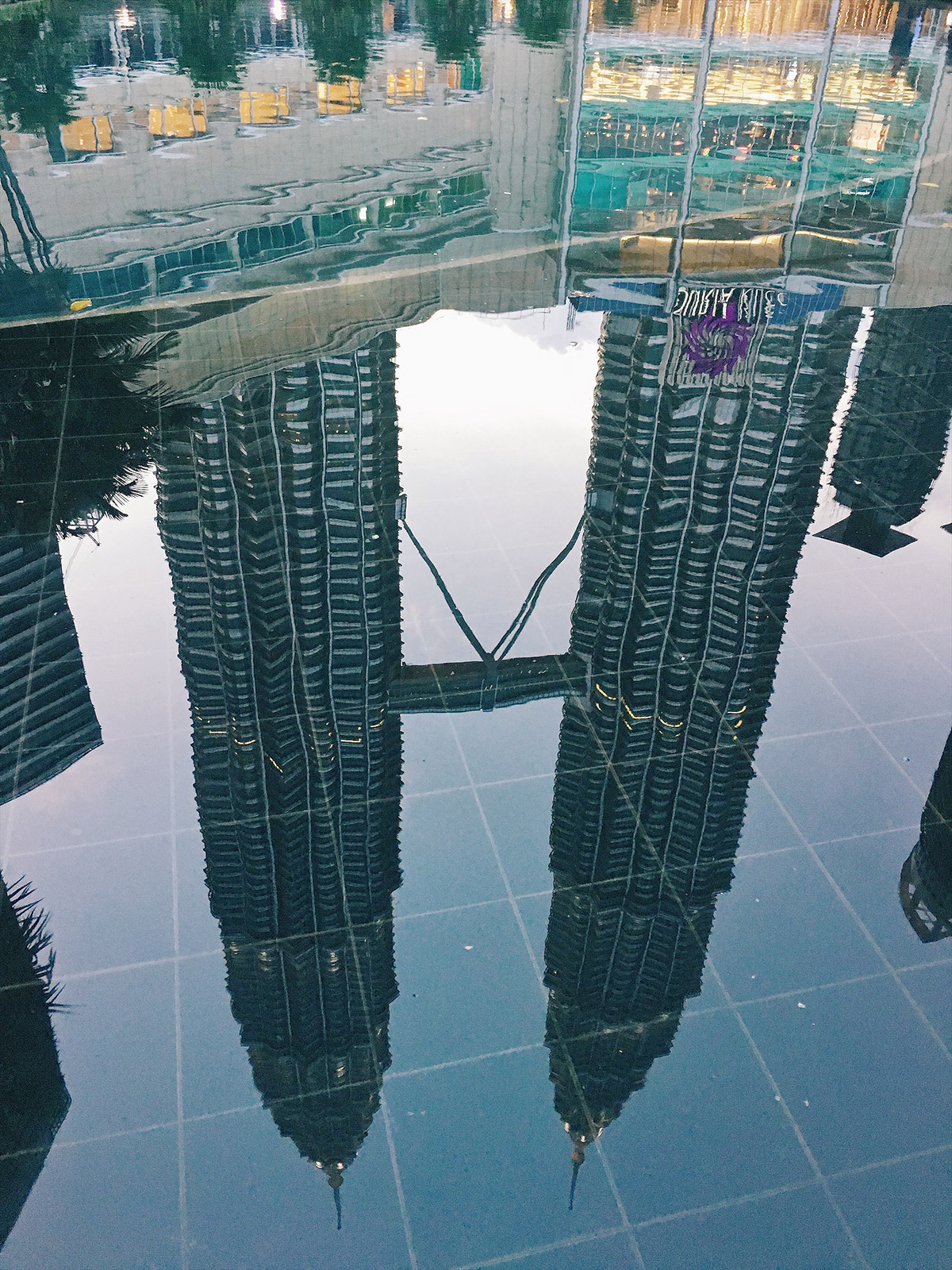 After I settled in Regalia Residences and took some photos from the sky pool. I went to Suria KLCC, one of the largest shopping malls in Malaysia. Suria KLCC is a mall complex built at the feet of Petronas Twin Towers. The mall has a mixture of lifestyle stores, cafes, restaurants, as well as high-end luxury labels. Suria KLCC also features a philharmonic theater, an underwater aquarium and a science center.
KLCC Park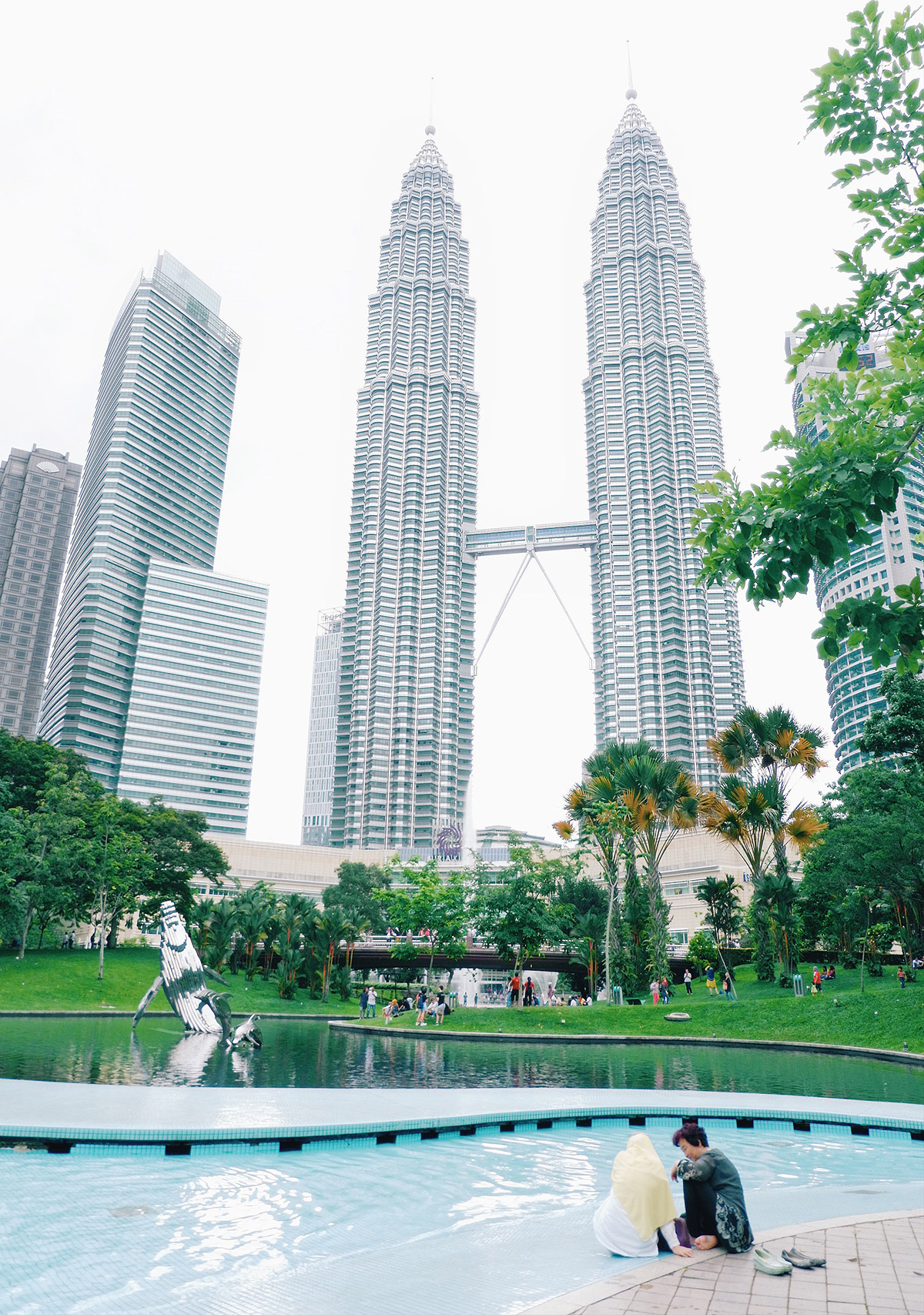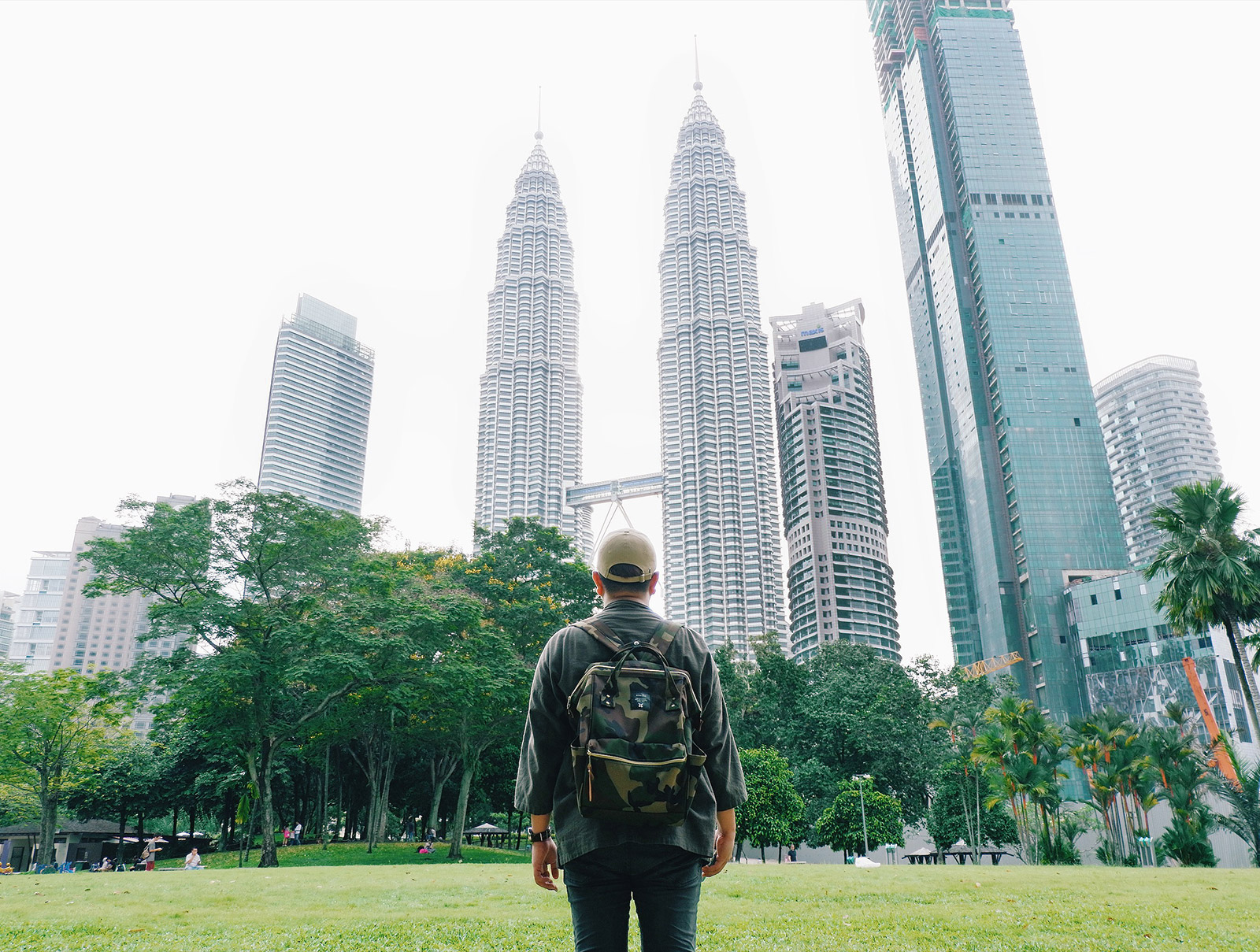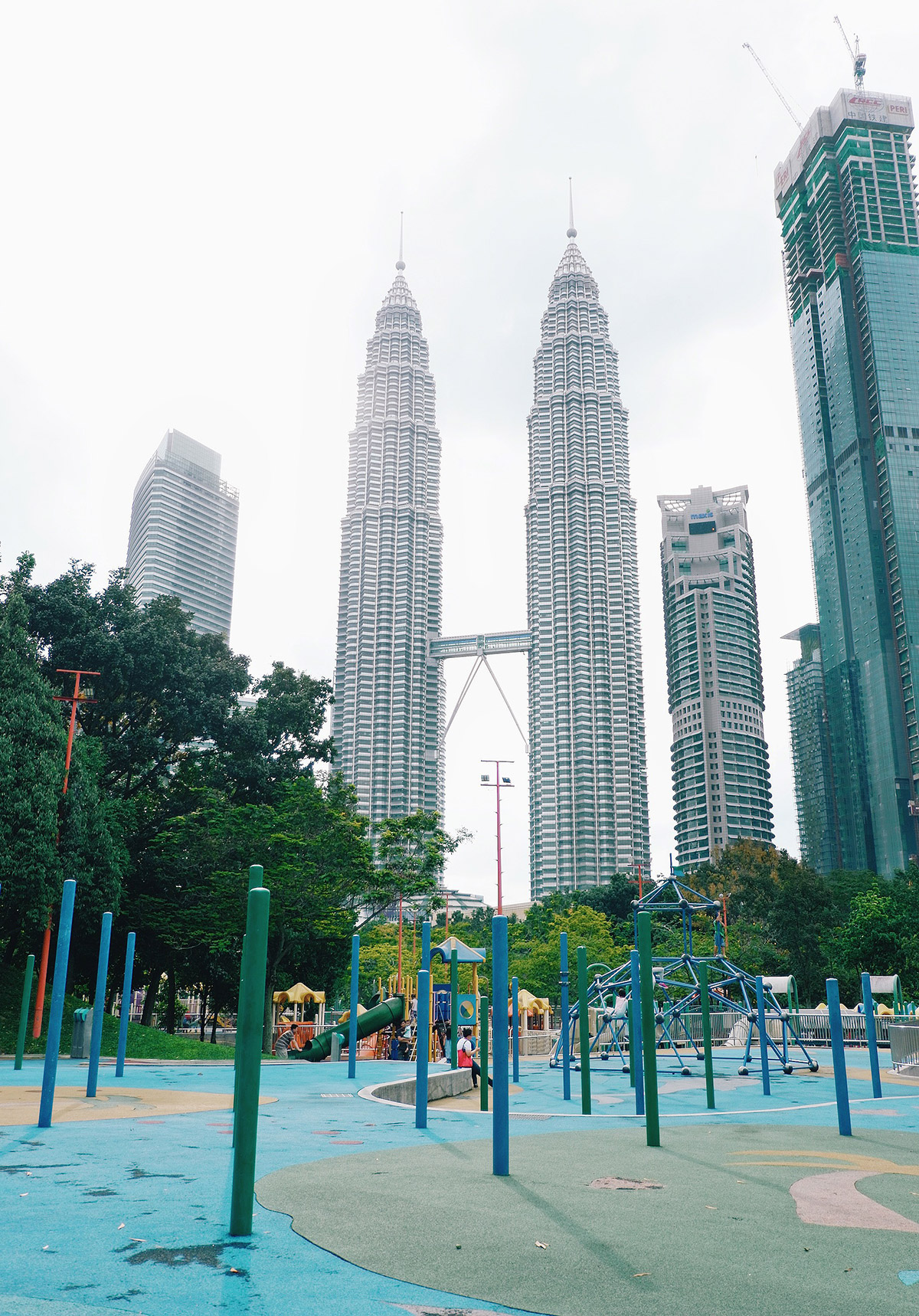 Just right outside Suria KLCC is the KLCC Park which was built to provide greenery to Petronas Twin Towers. It is also a public park where families can enjoy picnic, playgrounds and the free public swimming pool. KLCC Park also offers some of the best views of the Petronas Twin Towers.
Petronas Twin Towers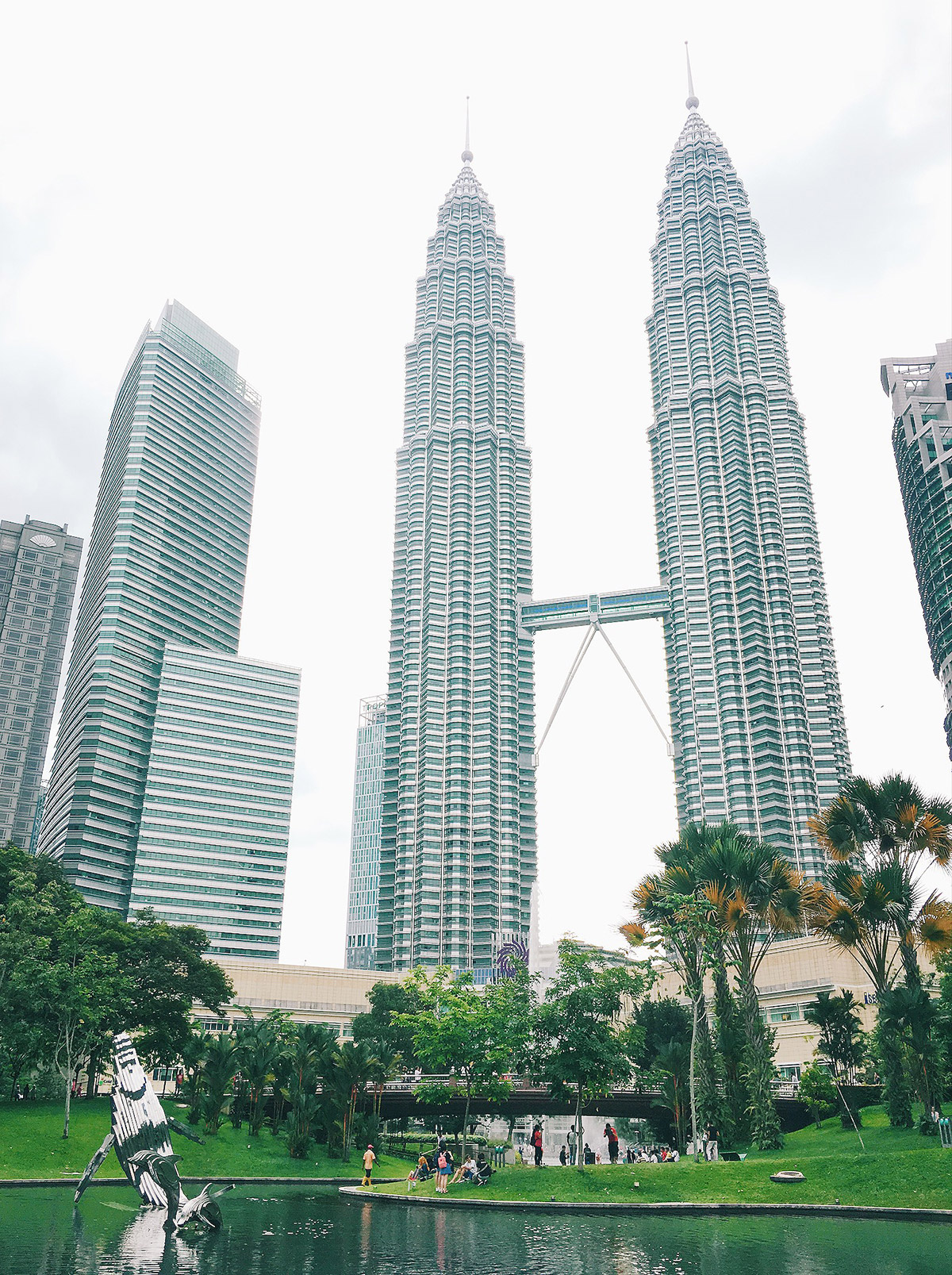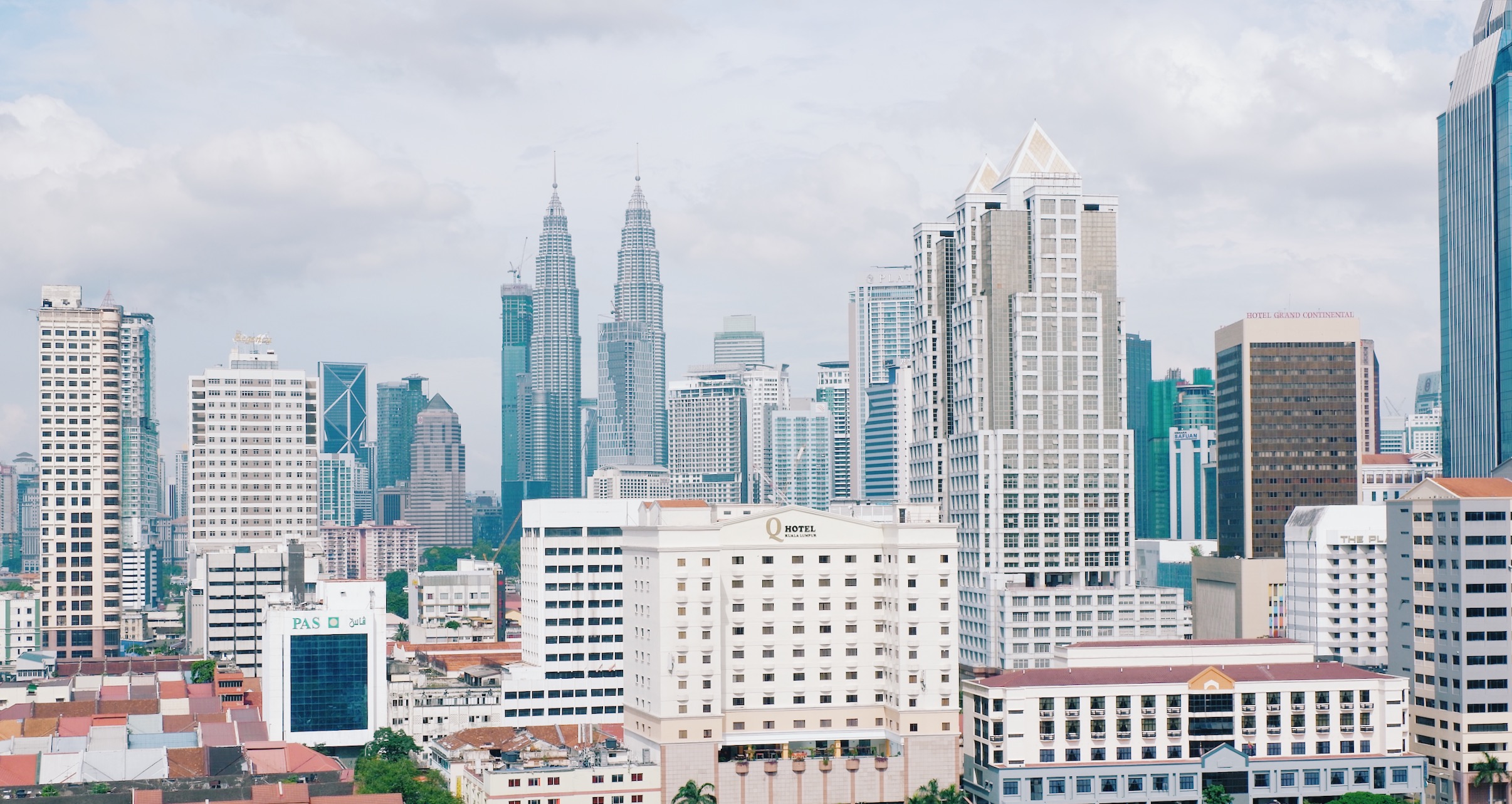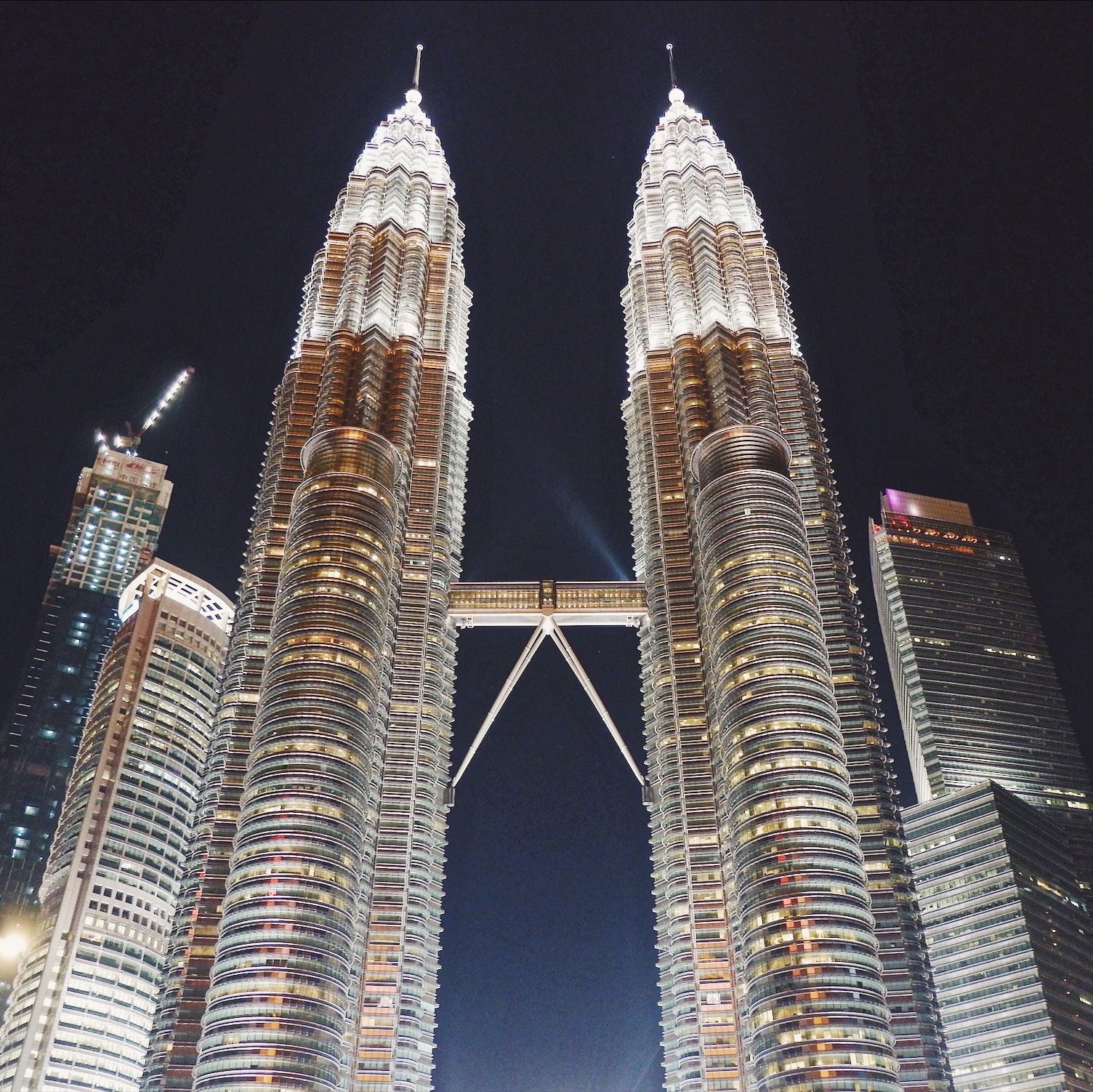 The Petronas Twin Towers are my favorite twin towers in the world. These two buildings were the tallest in the world from 1998 to 2004 but still remains as the tallest twin towers. The architectural design of the towers is based on Islamic geometric forms which describe an important Islamic principle of unity within unity, harmony, stability and rationality. The Petronas Twin Towers are really fascinating to look at day or night. Visitors can also go up to the viewing floor of the building for RM85 (Adult), RM35 (Child) and RM45 (Senior Citizen).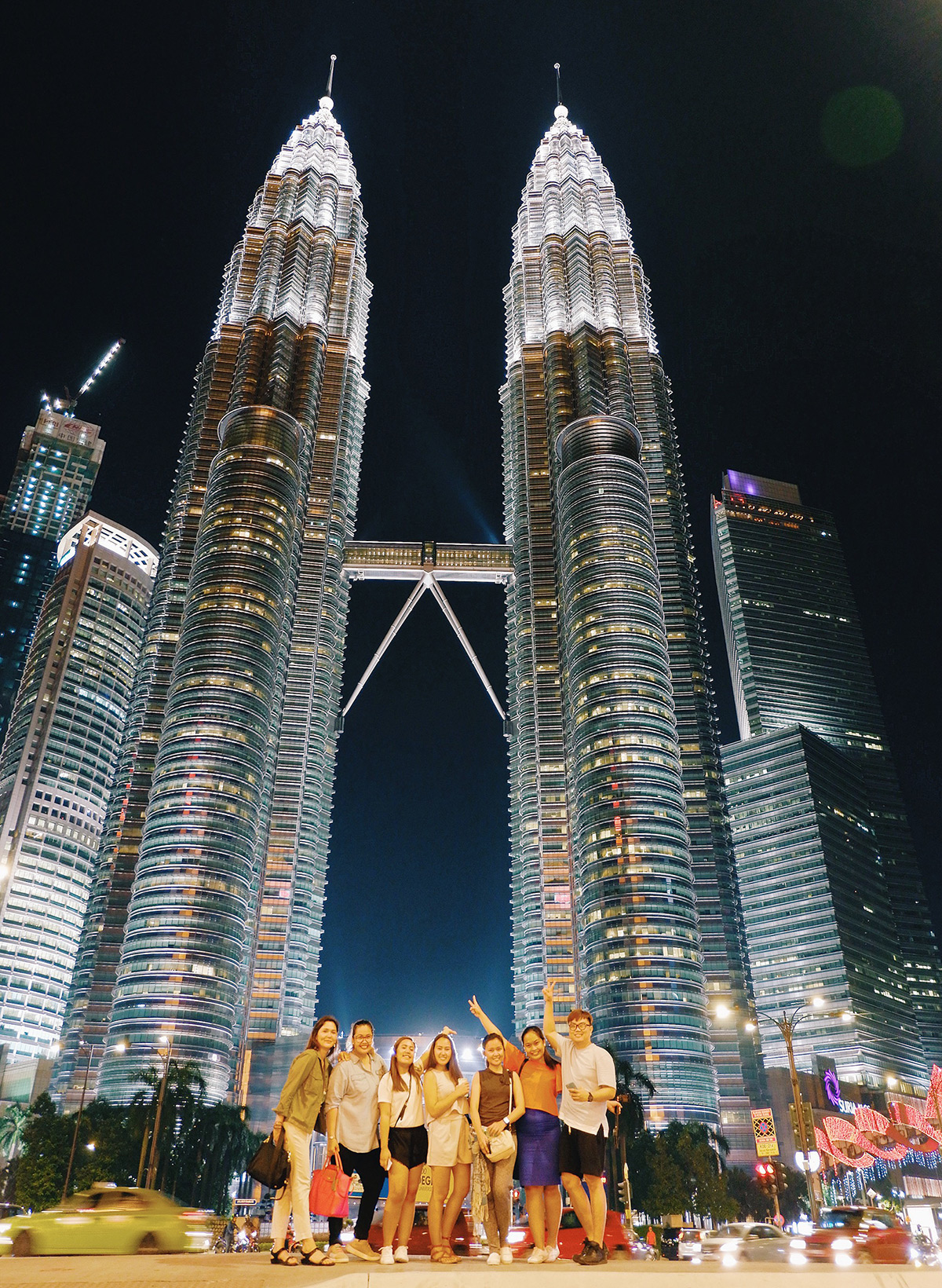 Here's a tip, take a photo in front of Menara Public Bank just across the intersection to avoid the crowd. You will also get a full view of the twin towers.
Jalan Alor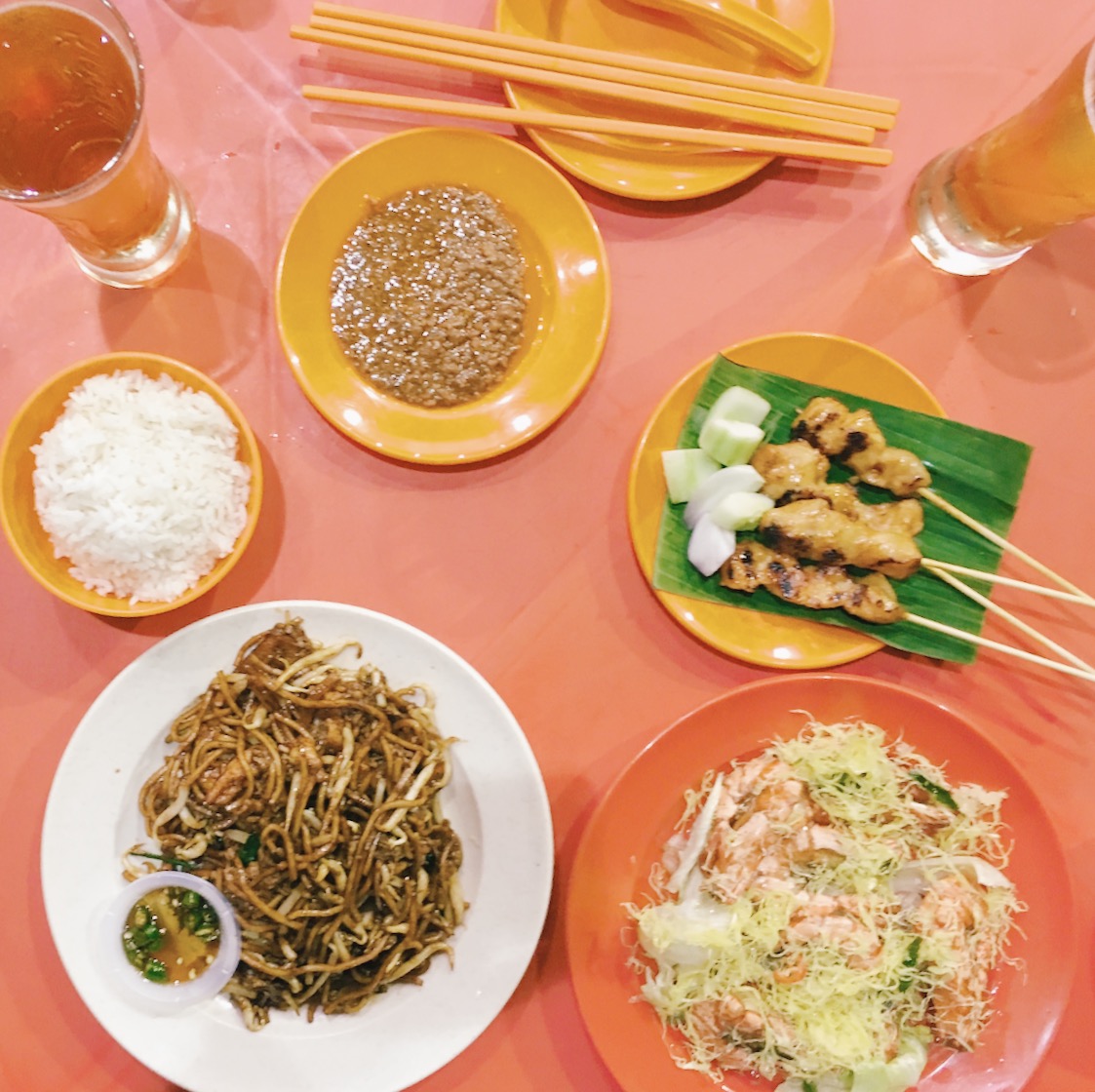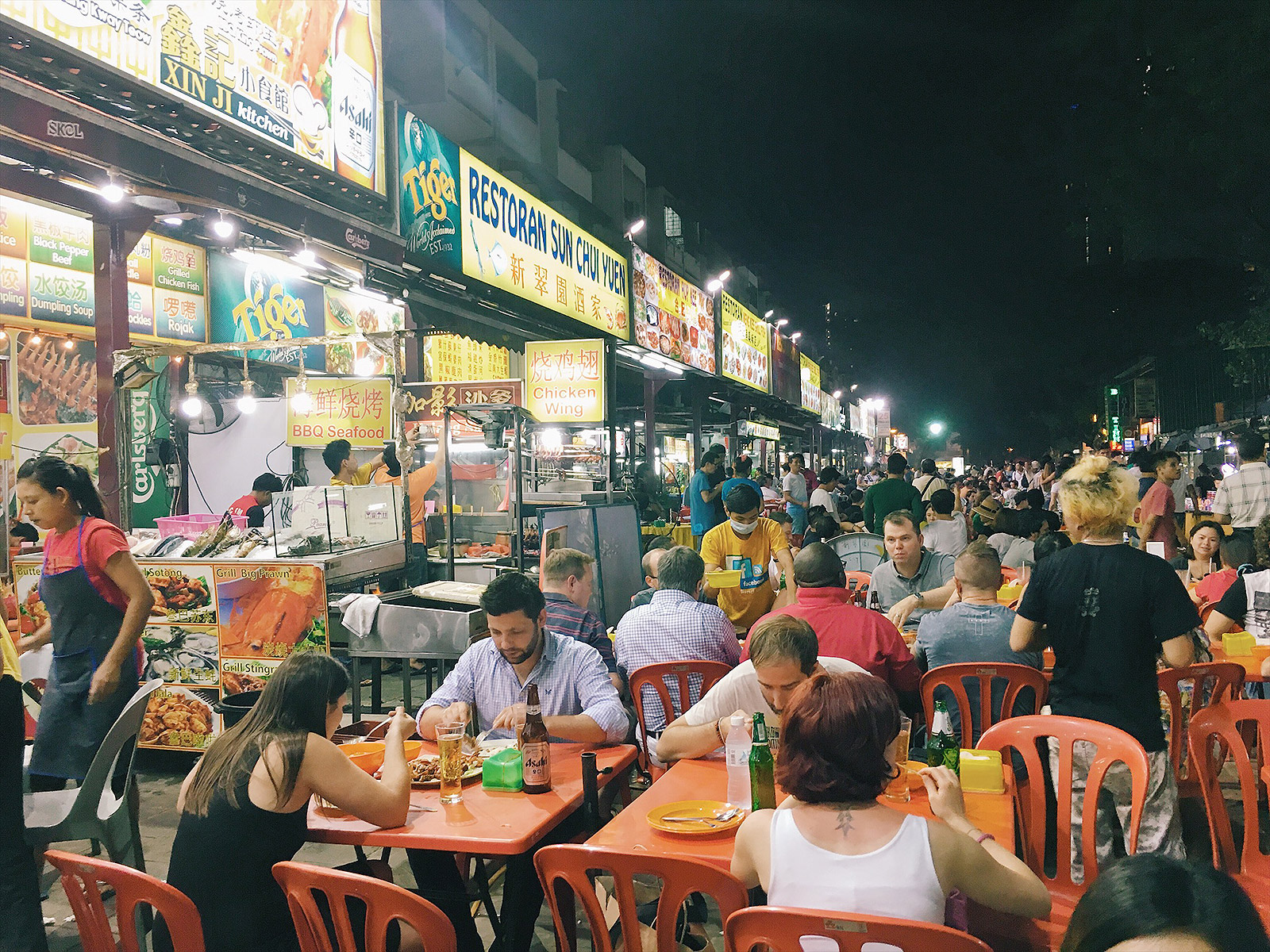 Jalan Alor is a must visit food street in the heart of Kuala Lumpur which is very popular to both locals and foreign tourists. The street come alive at night with several food stalls offering local Malaysian cuisines. Some of the dishes I tried are Mie Goreng, Chicken Satay and Buttered Prawns. I wanted to try more but I was already full.
Jalan Alor is only a short walk from AirAsia-Bukit Bintang and Imbi Monorail Stations.
Santan Food Festival
On my 2nd day in Malaysia, I went back to KLIA2 for the Santan Food Festival. This is the biggest inflight food tasting event in Asia which has been attended by bloggers, media, and key influencers from the Philippines, Malaysia, Indonesia, Thailand, Cambodia, Laos, Brunei, Myanmar, Singapore, Vietnam, South Korea, Japan, Taiwan, China, India and Australia.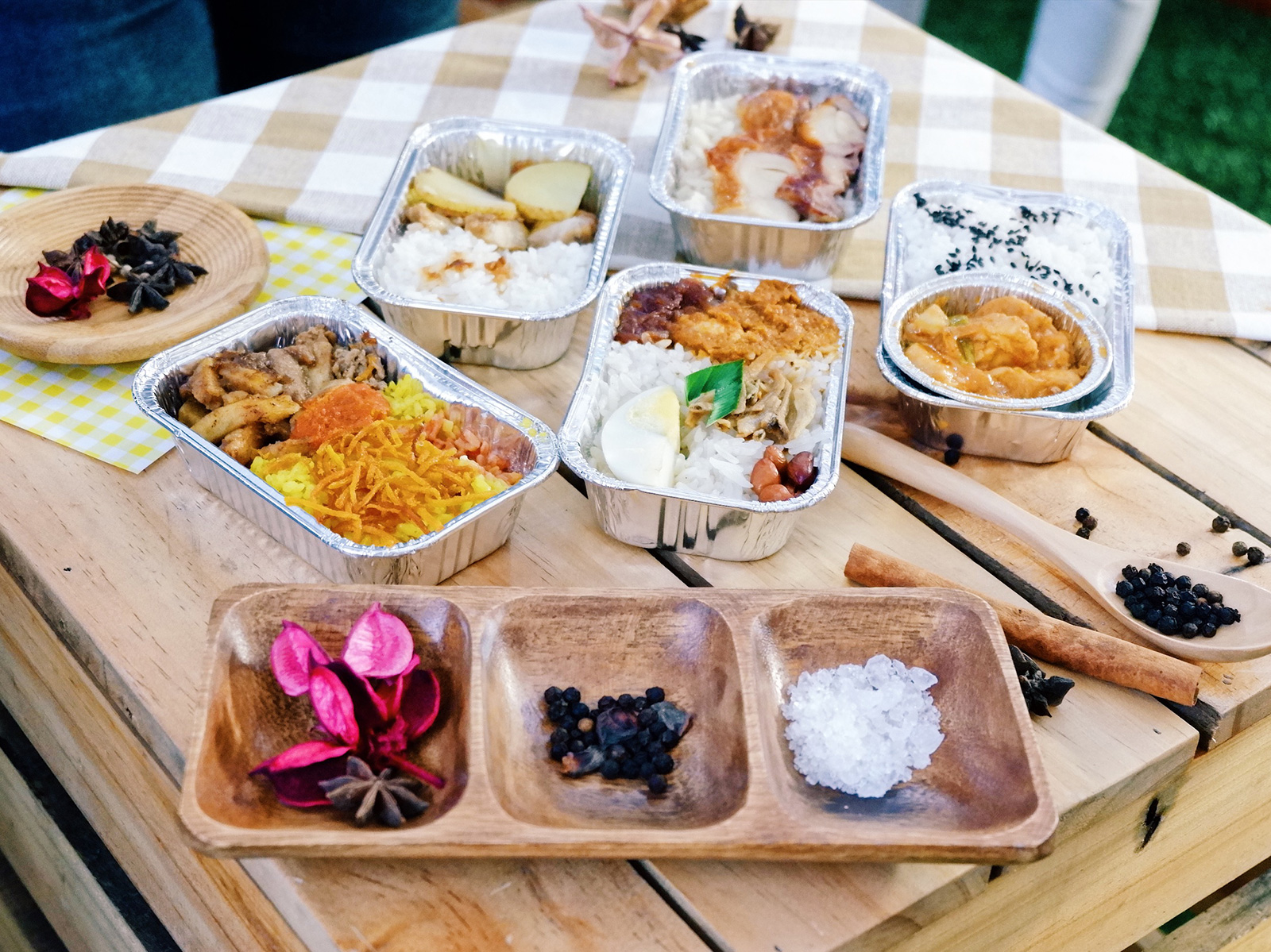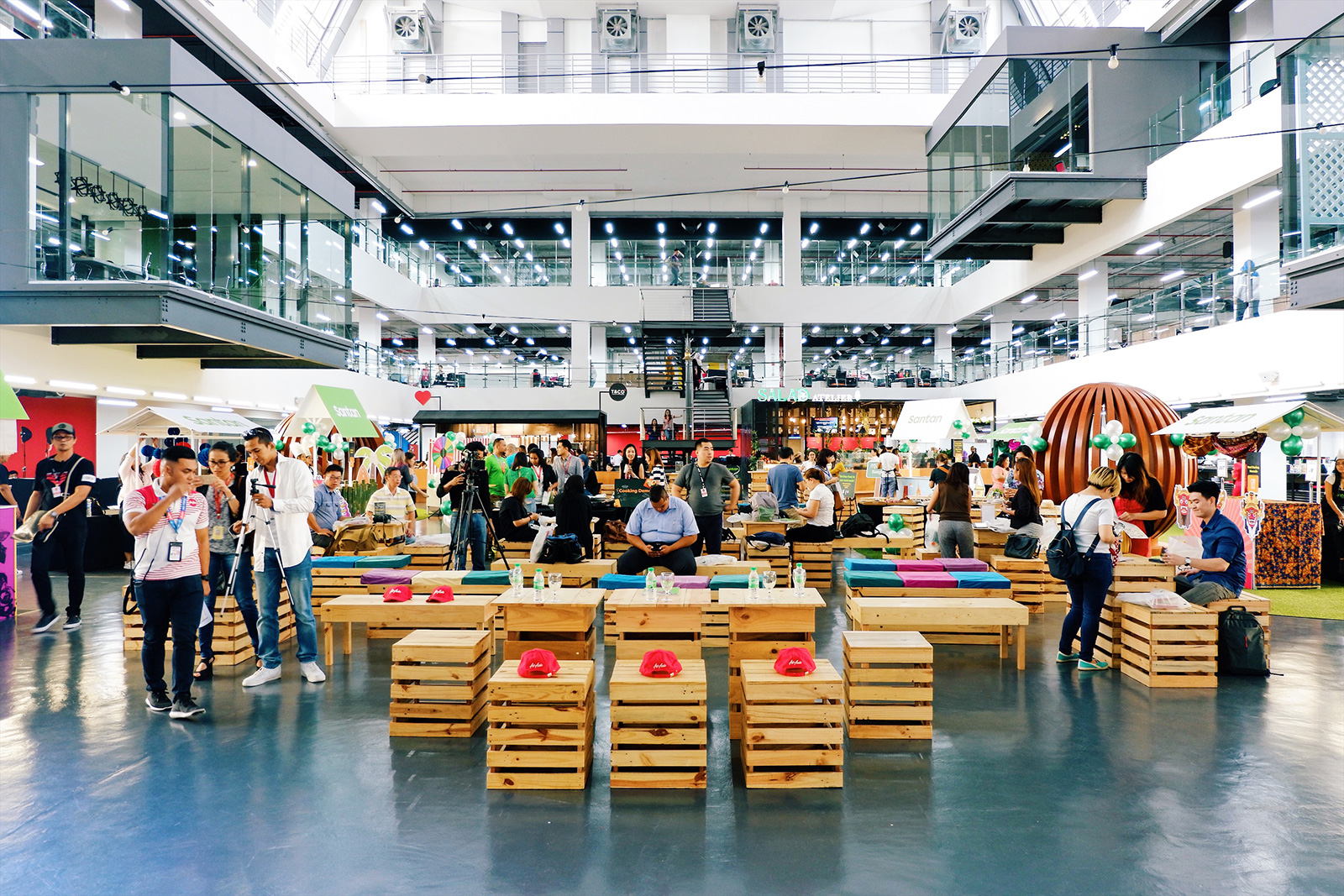 The event featured a cooking demo, flat lay contest, entertainment and of course, sampling of AirAsia's Santan Hot Meals. You can read more about Santan Food Festival on my food blog, LamiKaayo.com.
Sample Kuala Lumpur, Malaysia Itinerary
Here's a suggested itinerary if you have a day to spare in Kuala Lumpur, Malaysia
National Mosque of Malaysia (Masjid Negara)
Merdeka Square
Suria KLCC
Nando's (lunch)
KLCC Park
Petronas Twin Towers
Heli Pad Lounge (sunset cocktails)
Jalan Jalor (dinner)
I had a short but an enjoyable trip to Kuala Lumpur. I was supposed to visit more places during my first day but I got really tired because of lack of sleep. I will definitely go back to explore more places, and go up to the viewing deck of the Petronas Twin Towers.
Thank you AirAsia for this wonderful experience.