One of the items in my bucket list is to solo-travel to an international destination. I finally placed a check mark on this item during my recent trip to Kuala Lumpur, Malaysia. If you haven't read my "Short Trip to Kuala Lumpur, Malaysia" blog post, I got invited by AirAsia to attend the first ever Santan Food Festival at the AirAsia RedQ in Malaysia. Several media, bloggers and influencers from ASEAN countries attended the event.
I was supposed to fly to Malaysia on the day of the event together with the rest of Cebu representatives but I request to fly-in a day before so that I'll have time to explore Kuala Lumpur. I was worried that I won't have time to visit Kuala Lumpur to see the Petronas Twin Towers since it's kilometers away from the AirAsia RedQ.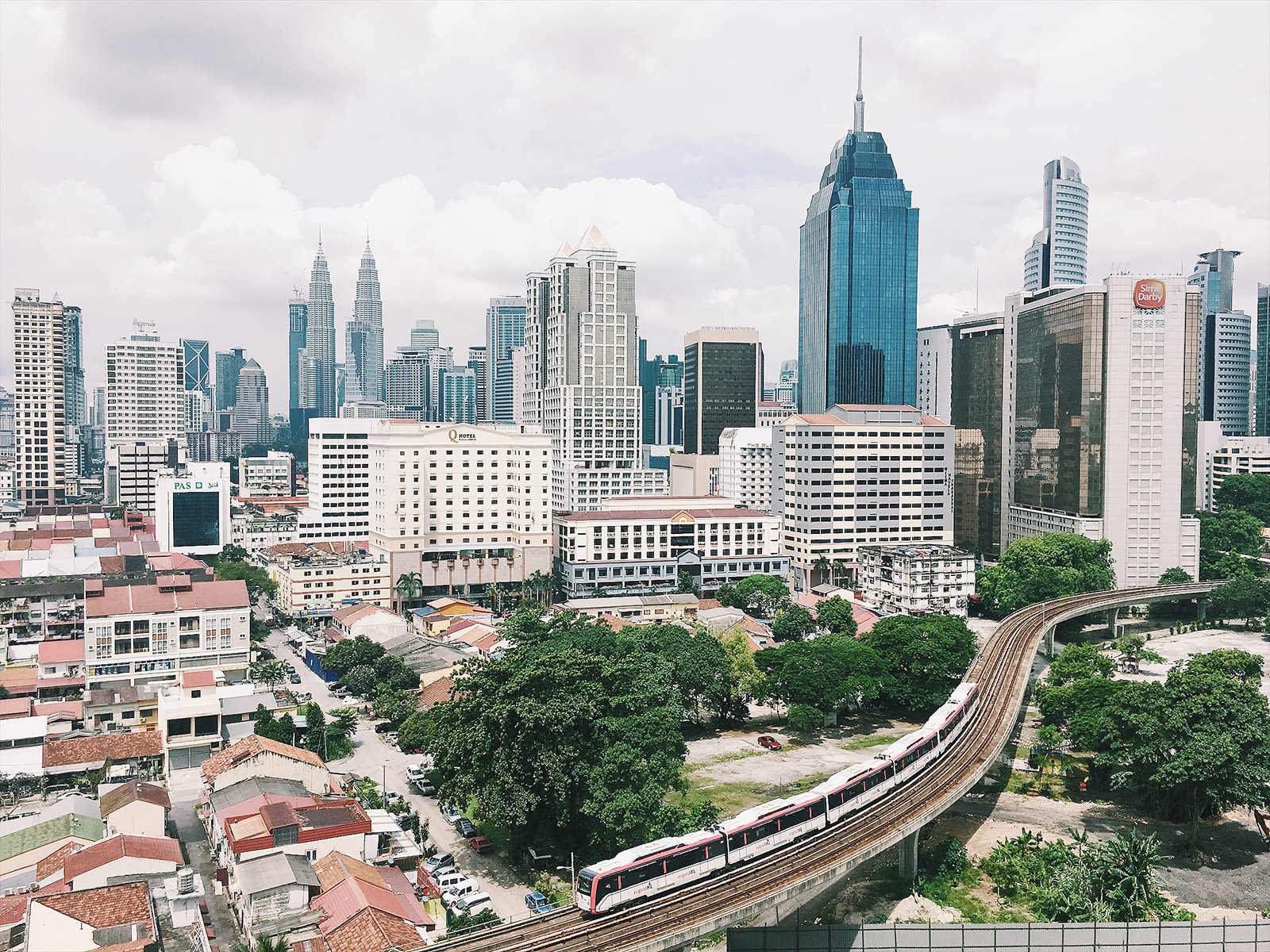 I was not really nervous going solo in Kuala Lumpur since I've been there last year during my birthday trip. My biggest worry actually is who will be taking my photos, specifically my OOTDs, ahaha! You know, blogger duties. But I was able to survive my solo trip thanks to my trusty Fujifilm X-A3 camera, Fujifilm Camera Remote app and a gorilla pod.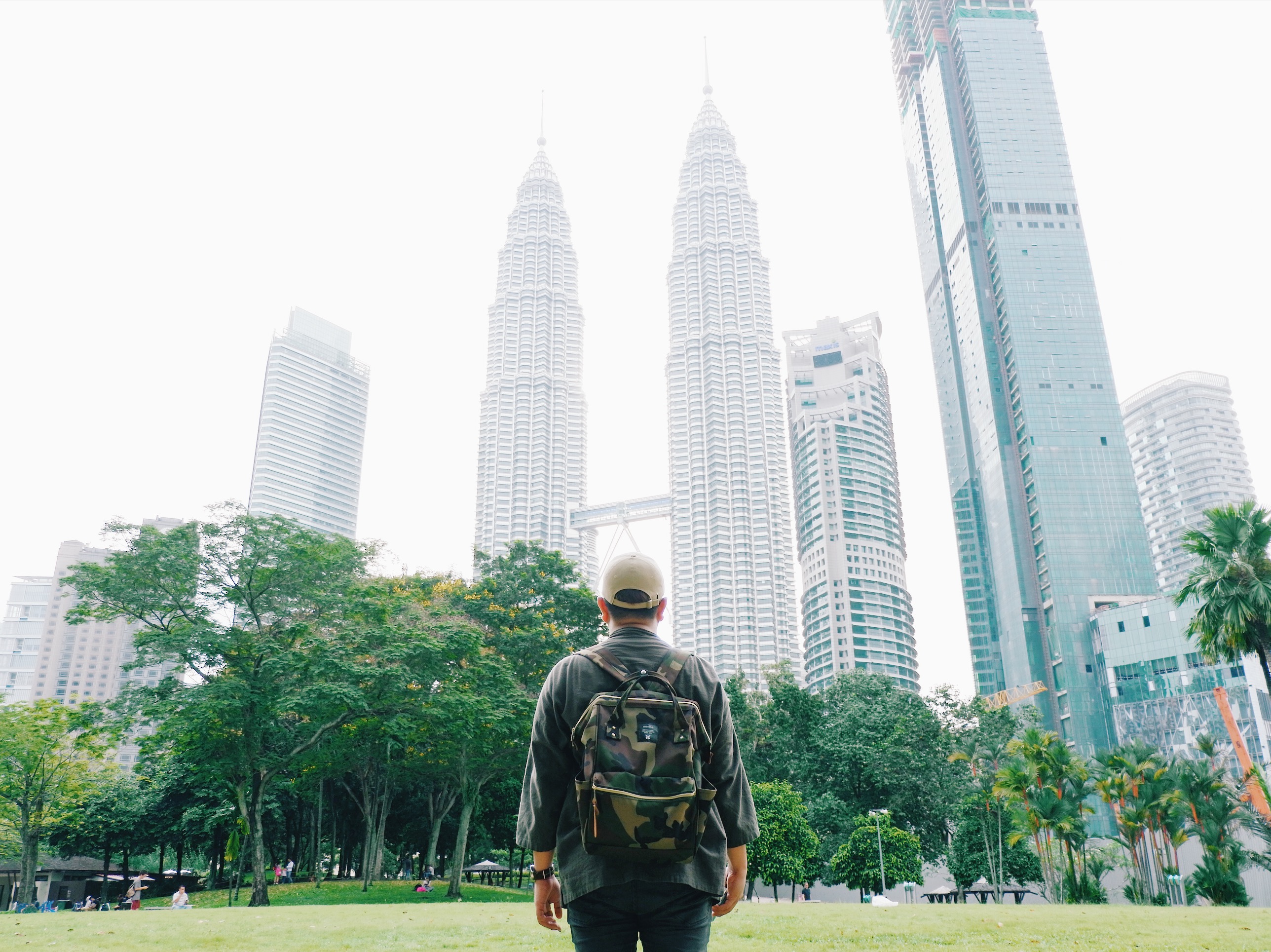 With the Fujifilm Camera Remote app, you can use your smart phone to shoot images, adjust shutter speed, aperture, ISO and focus. The best thing about it is that you will be able to view the frame on the app, so positioning and angling will be a breeze. You can even go as far as 20 feet to capture the shot, there might be a slight delay but it's possible. You can also use the app to browse and transfer images from your camera to your phone which is very convenient.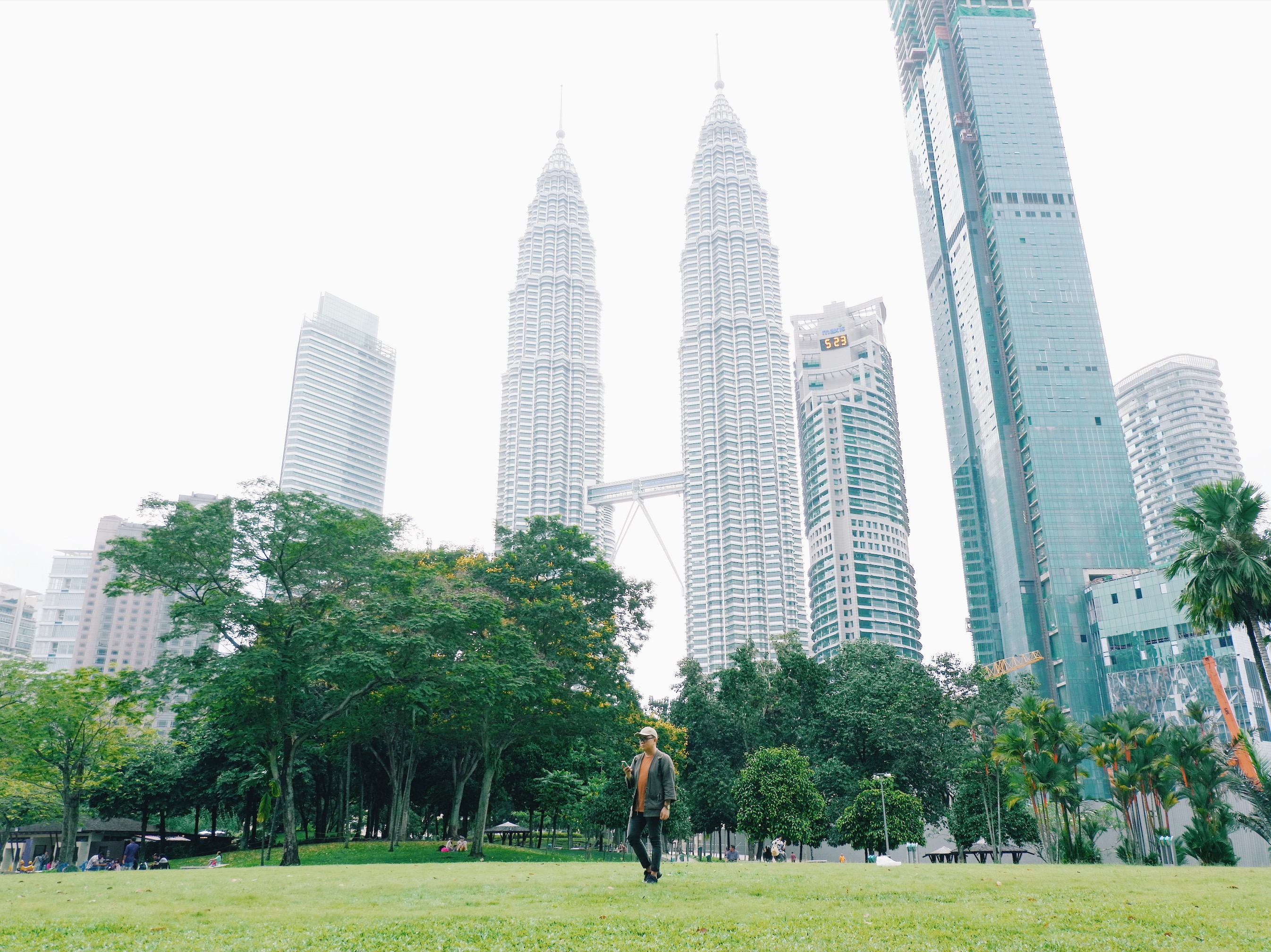 During my stay in Kuala Lumpur, I visited two of my favorite buildings in the world, the Petronas Twin Towers. I roam around KLCC Park to find a good spot for OOTDs with the Petronas Twin Towers in the background. Of course, I also chose the spots with only few people. I setup my camera, connect my phone, used the camera app, and viola!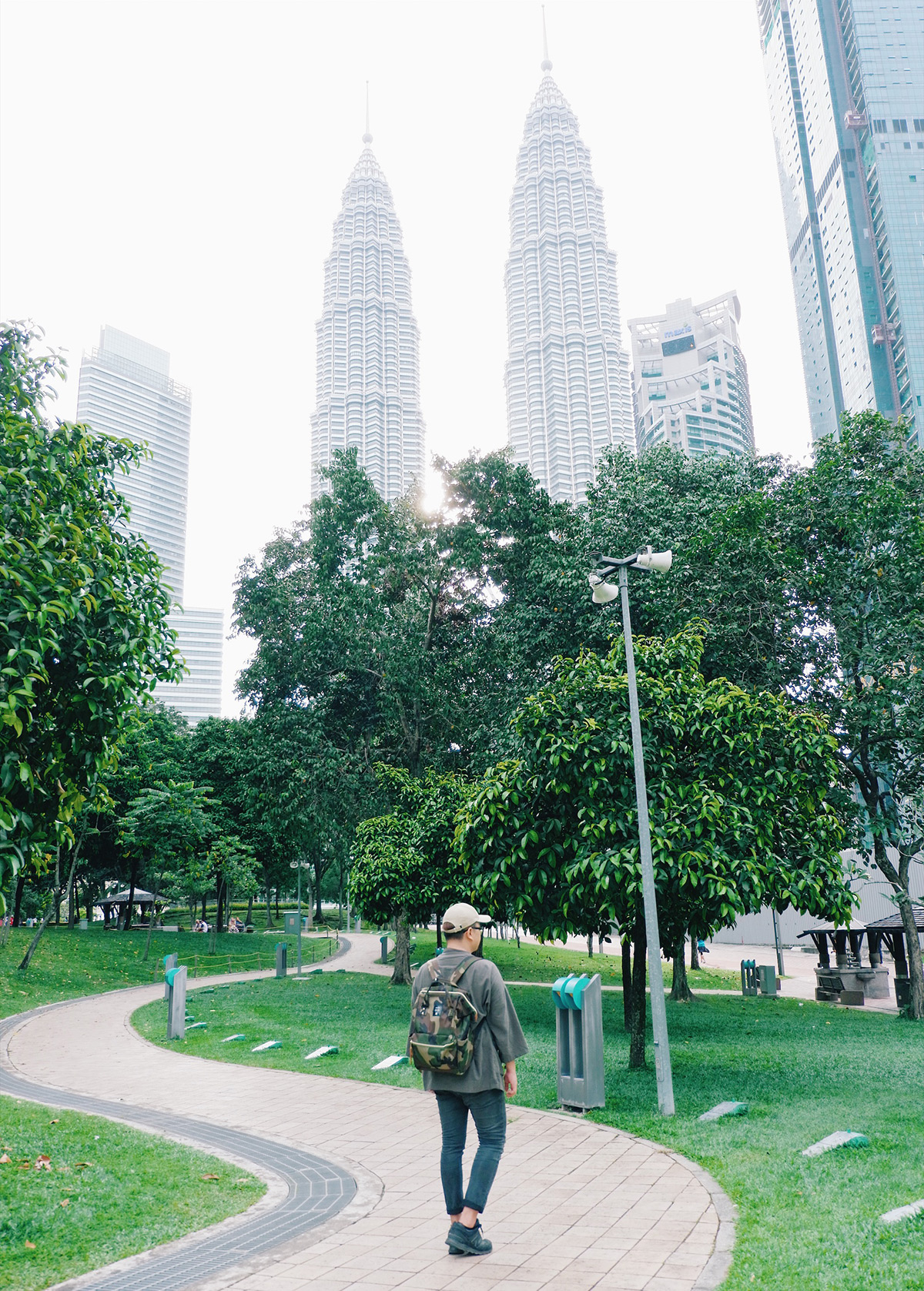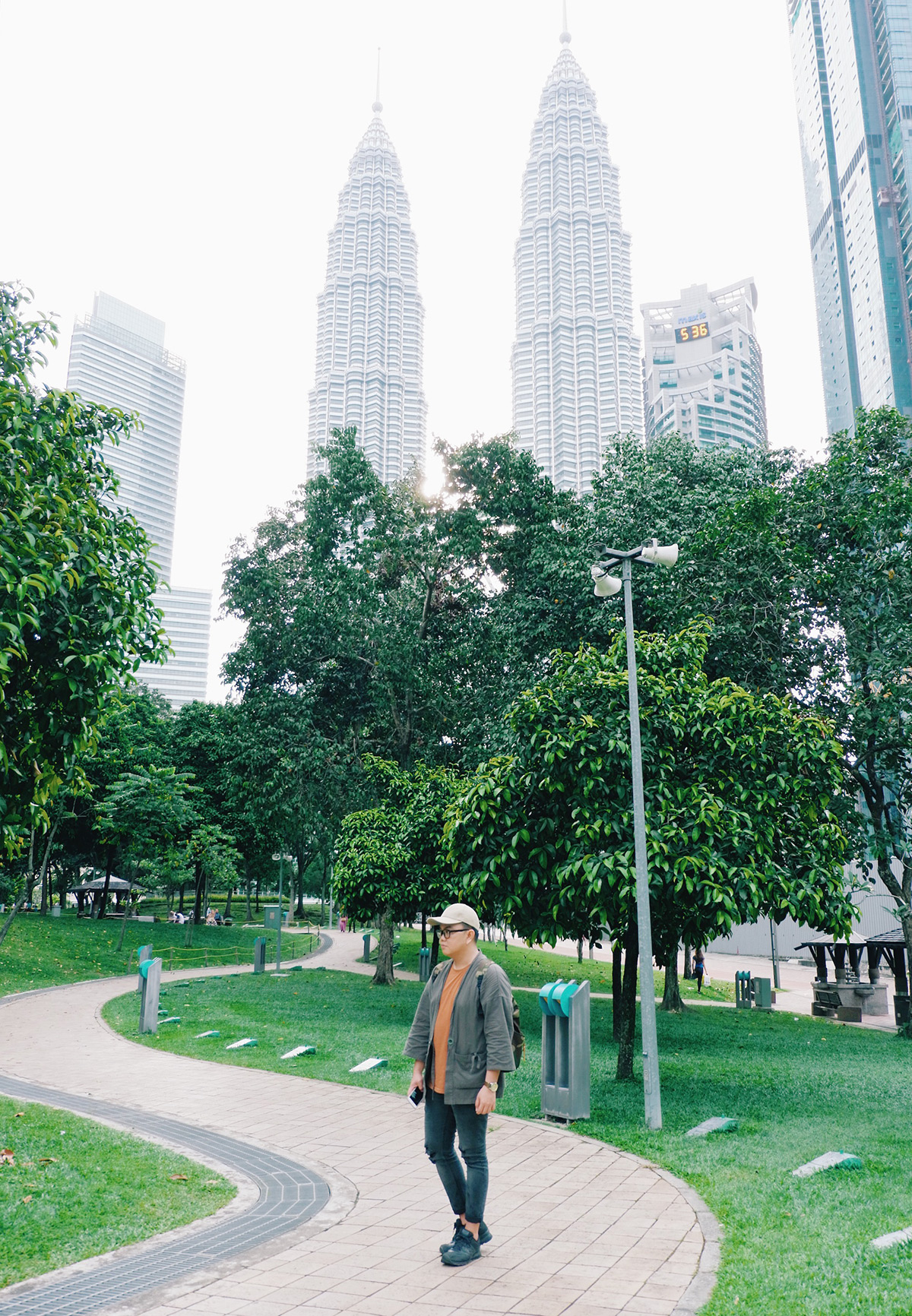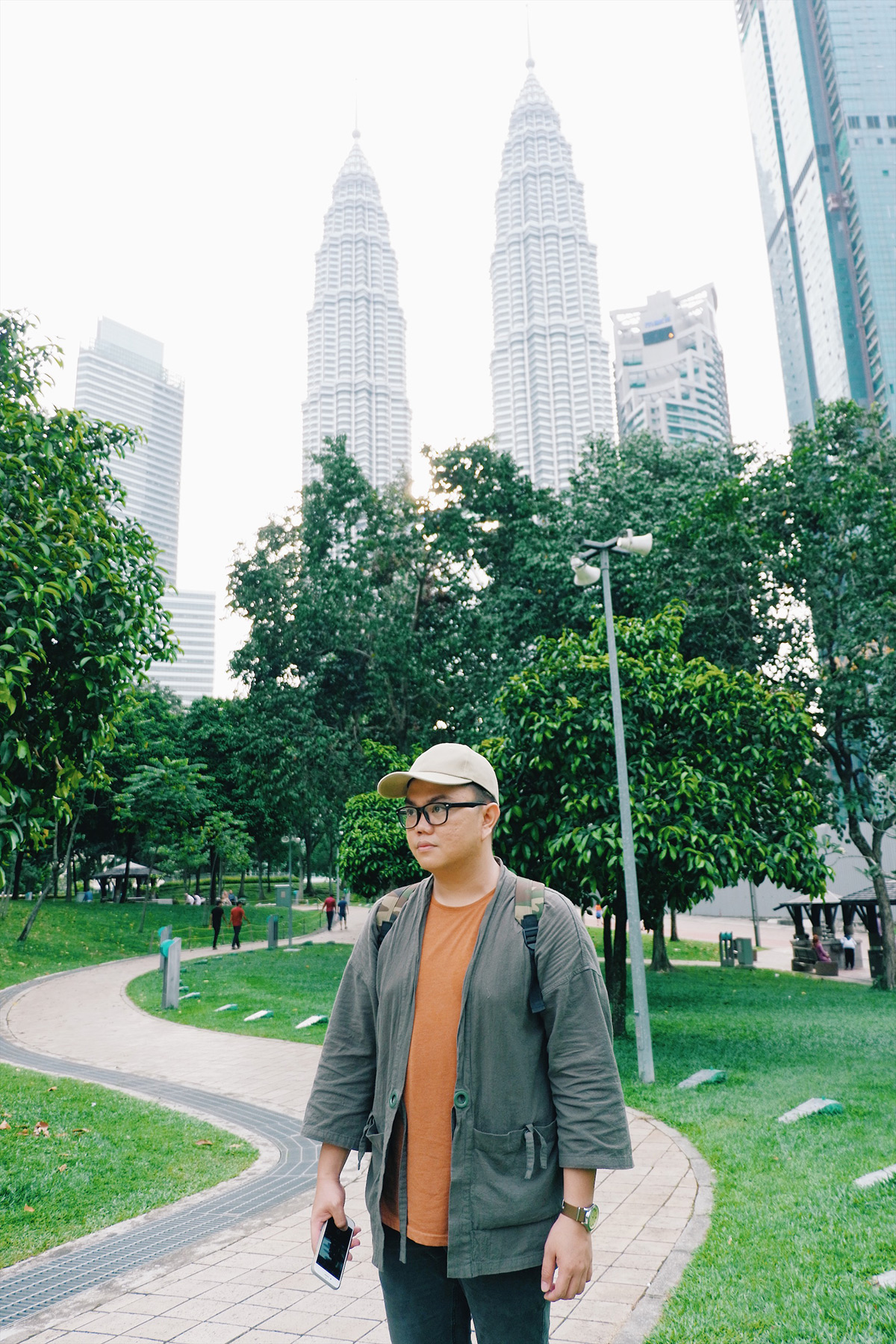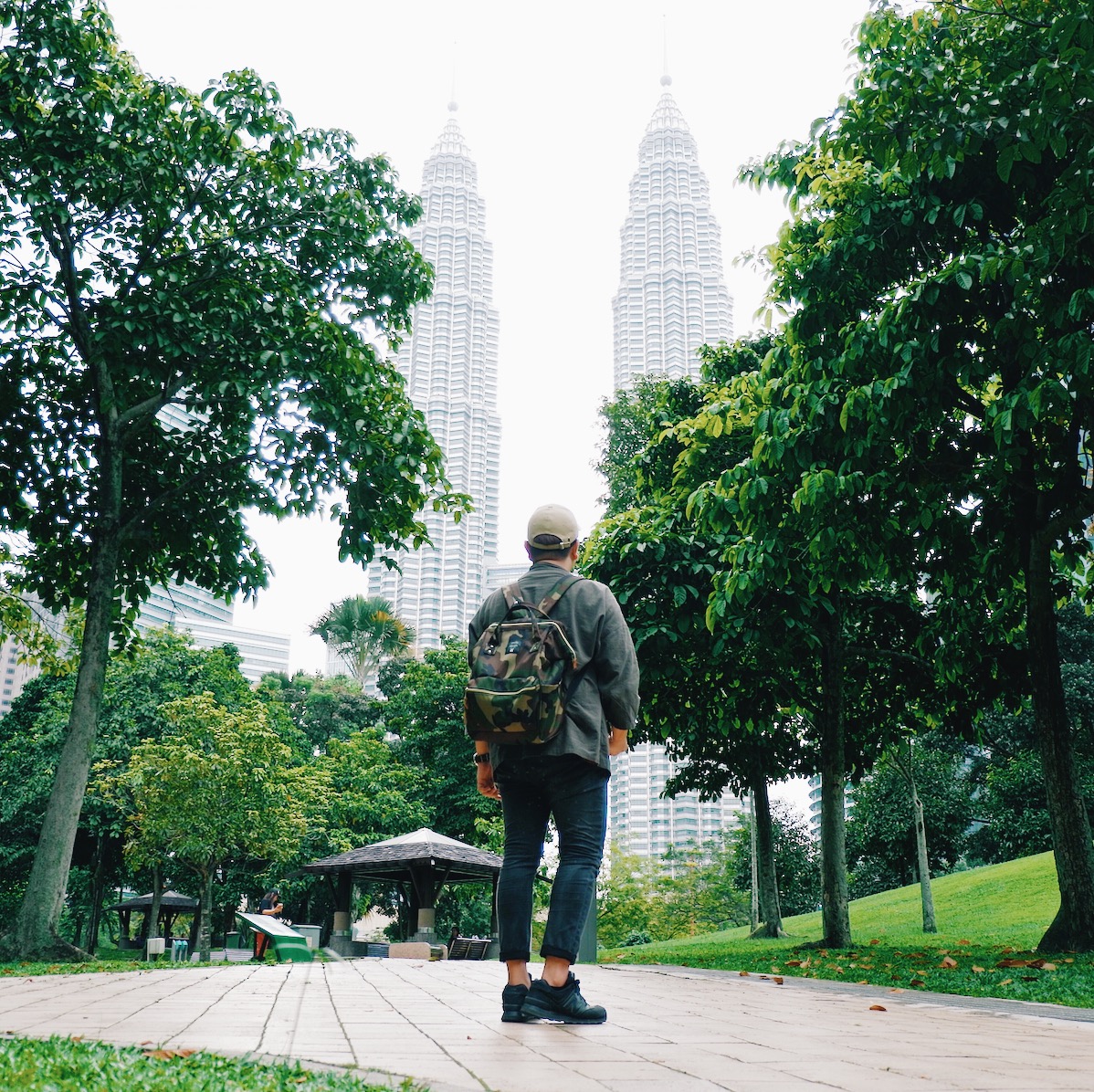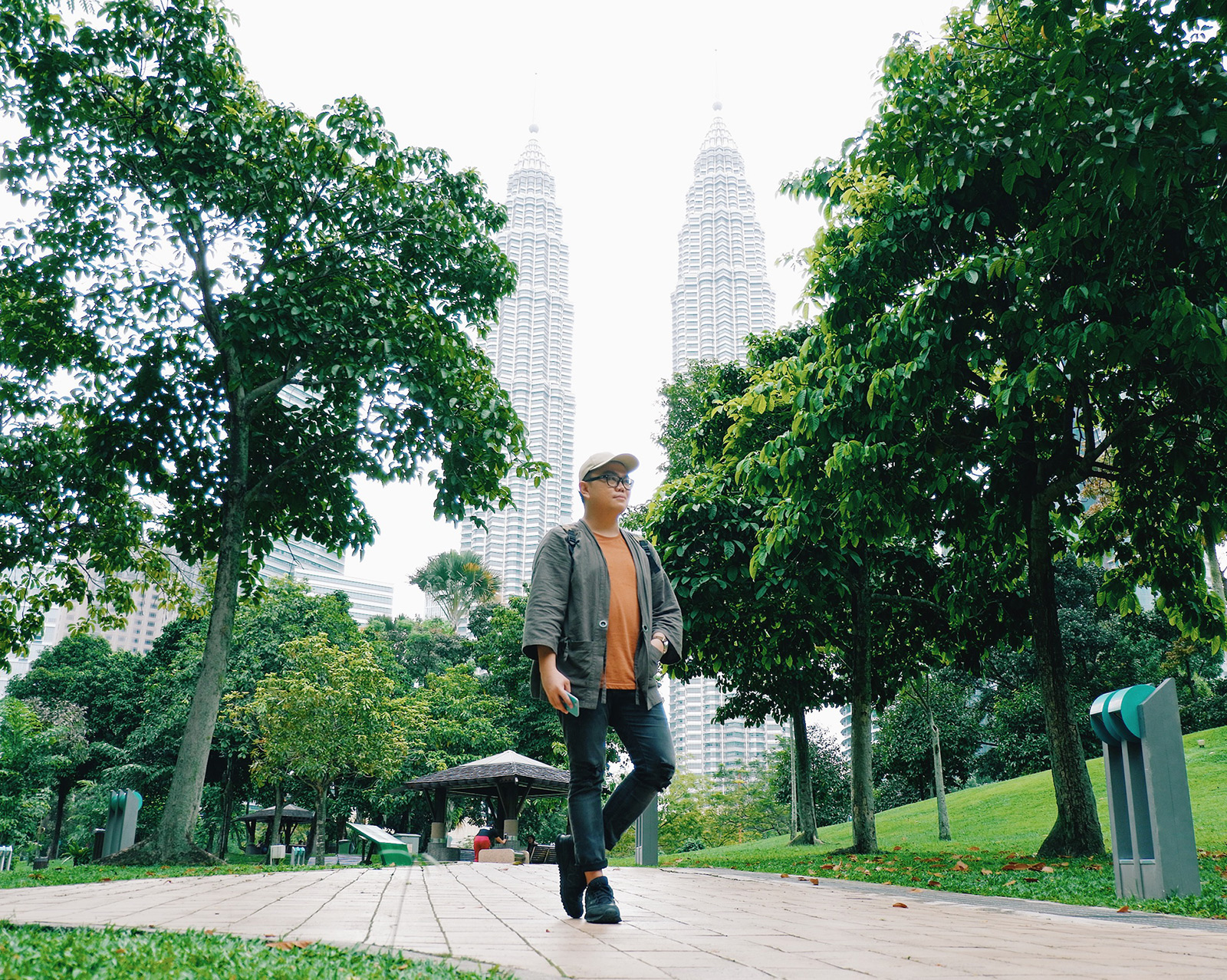 Kuala Lumpur's weather is similar to what we have in the Philippines but it's more humid. I always wanted to look stylish whenever I travel, good thing, my modern kimono made my look stand out. My backpack also added accent to my look, and at the same time, store my travel essentials.
In general, I was happy that I was able to explore KL on my own, and took good photos of myself. I don't have to worry on my future solo travels anymore, thanks to my Fujifilm X-A3. Thank you AirAsia for flying me to Kuala Lumpuer, Malaysia.