Dreaming of the white sand beaches of Boracay, red autumn leaves of South Korea or the delicious hawker dishes of Singapore? Make those dreams a reality with Red Hot Sale, AriAsia's biggest airfare sale!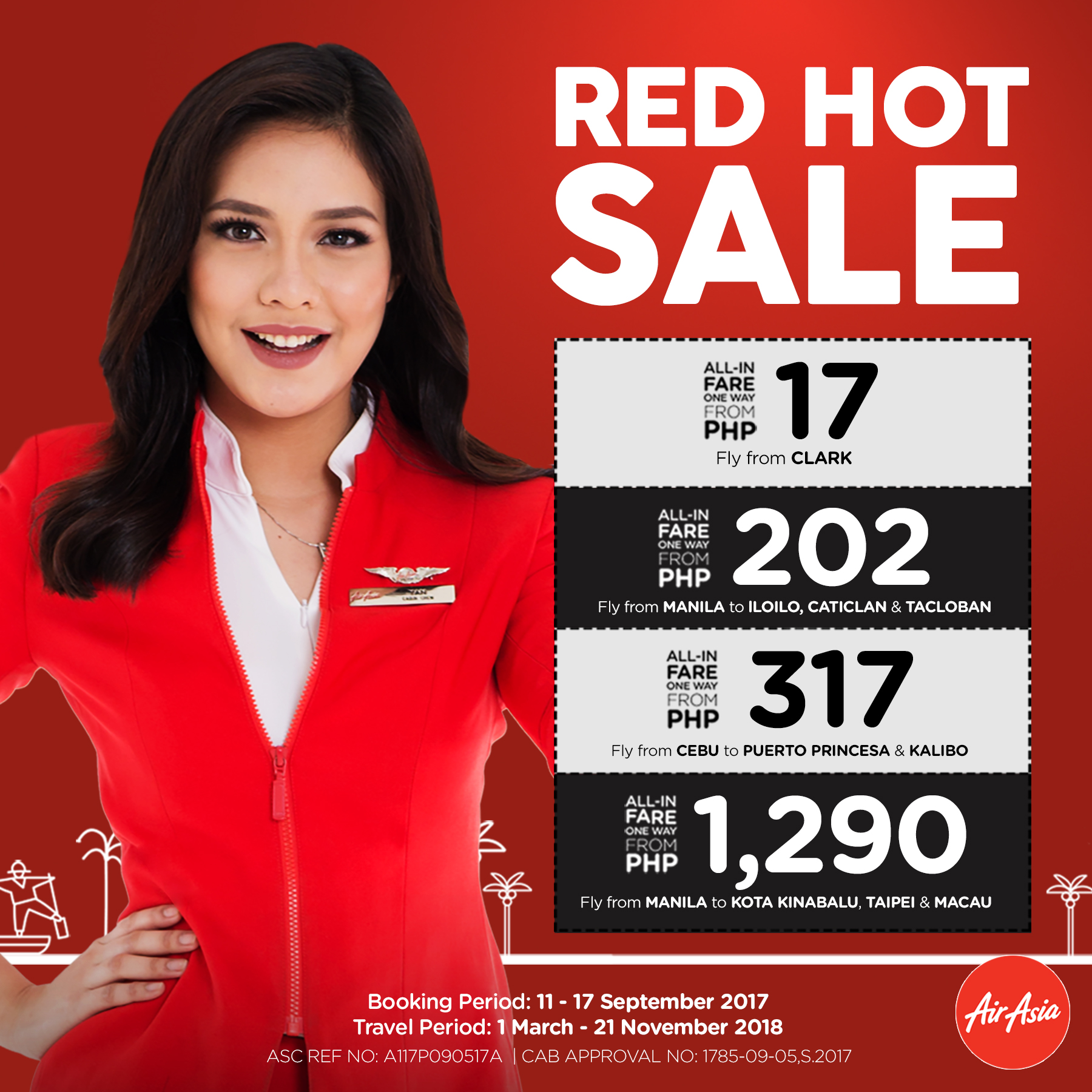 Book a flight for as low as Php17 one-way all-in-fare to your dream destinations. Fly from from/to Manila, Clark, Cebu, Davao, Palawan, Bohol, Kalibo, Caticlan (Boracay), Tacloban and Iloilo.
Red Hot Sale also covers AirAsia's international destinations. Book for as low as Php1290 for flights from Philippines to Taipei, Kuala Lumpur, Kota Kinabalu, Incheon (South Korea), Canton/Guangzhou, Shanghai, Macau, Singapore and Hong Kong.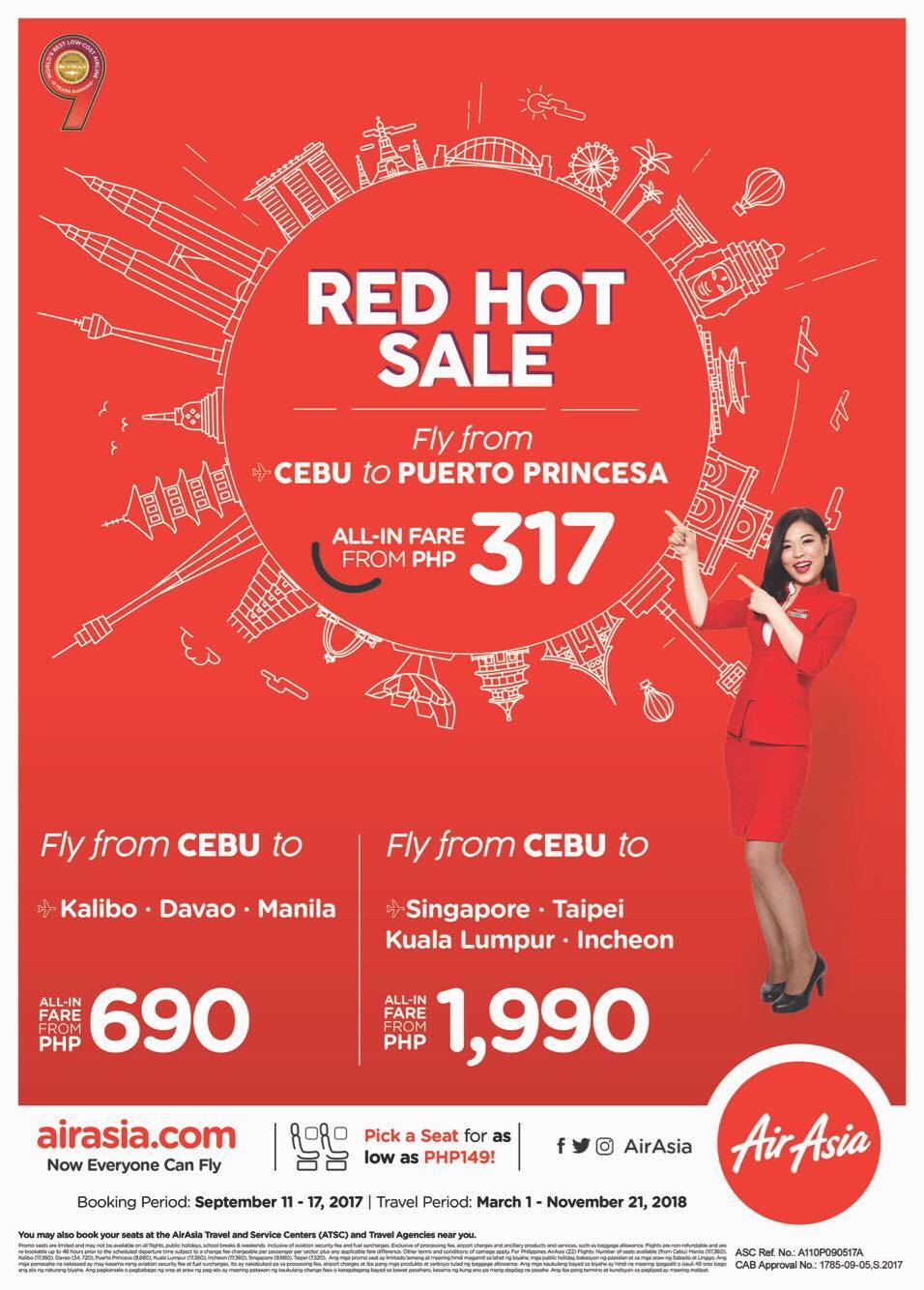 Cebu is one of the major hubs of AirAsia in the Philippines. You can score a one-way all-in-fare flight for as low as Php317 to Puerto Princesa, Php690 to Kalibo, Davao or Manila, and Php1990 to Singapore, Taipei, Kuala Lumpur and Incheon.
AirAsia Philippines CEO Captain Dexter Comendador said, "Now is the perfect opportunity for our loyal guests and Filipino travellers to connect from many places conveniently as we continuously add new routes and increase frequencies into our network. Exciting red hot deals await those who would like to travel overseas to over 120 destinations across all Asean countries, Asia, Australia and beyond."
Promotional flights from the AirAsia group's hub in Kuala Lumpur to Australia, Japan, Maldives and other destinations are also available.
Visit AirAsia.com today to book your dream destinations.
For latest updates on promotions and activities, please follow AirAsia on Twitter and Facebook.