It seems like Cebu will never run out of new attractions for us to experience. Just recently, Cebu Safari and Adventure Park opened its gates to people who want to have a close encounter with animals and enjoy nature.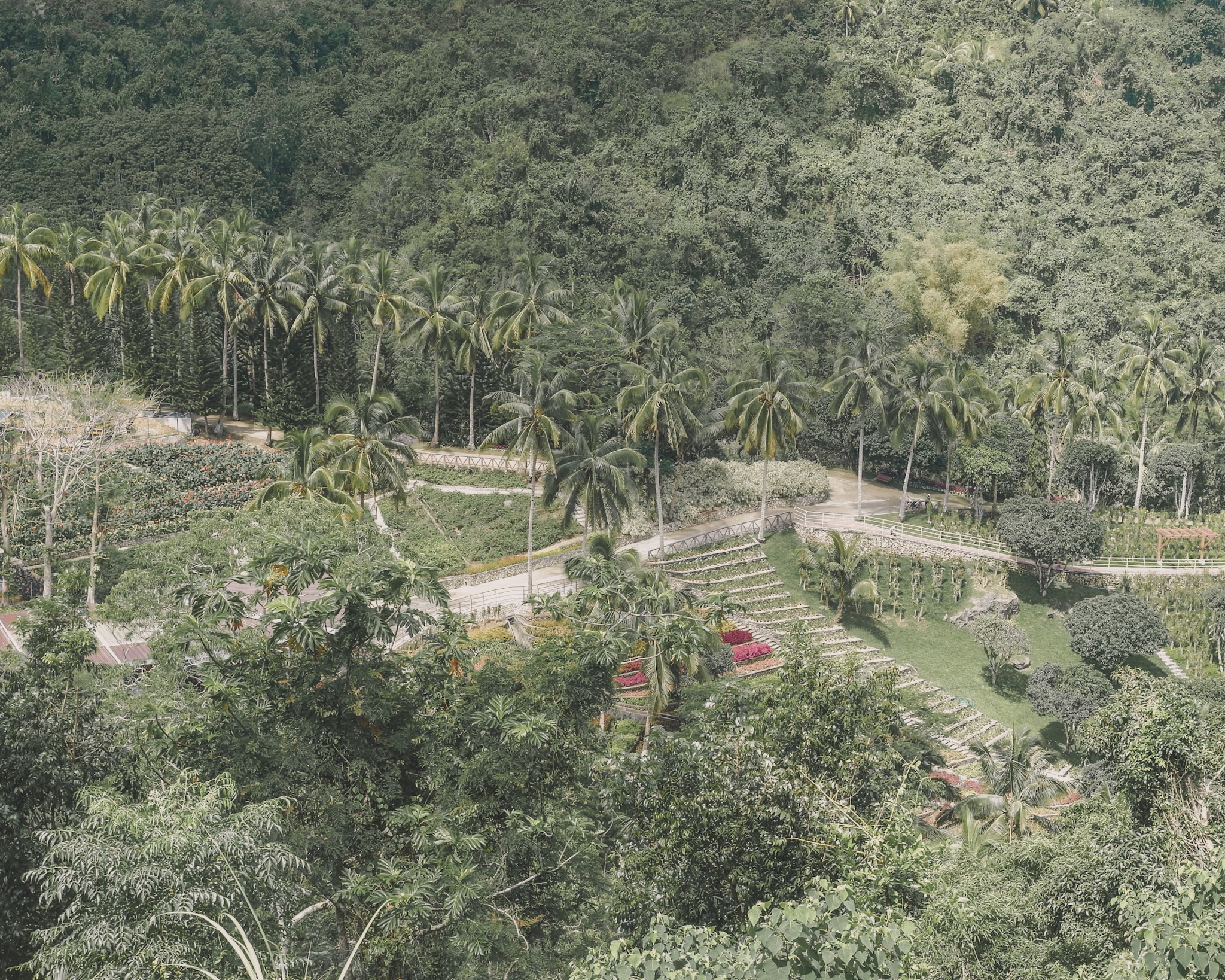 The 170 hectare Cebu Safari is located in the Municipality of Carmen. It was born out of the passion of the owner, Michel J. Lhuillier to become a farmer. Mr. Lhuillier or Senyorito started by purchasing land in Carmen and planting fruit-bearing trees around his property. The land was also used to house horses, a poultry farm and an ice plant, and also care for his 30-year old orchid collection.
His visit to the famed San Diego Zoo gave him the idea on what to do with his surplus land. Senyorito wanted to bring the same level of experience at San Diego Zoo to Cebuanos at a fraction of the cost. This led to the birth of Cebu Safari and Adventure Park in Carmen, Cebu.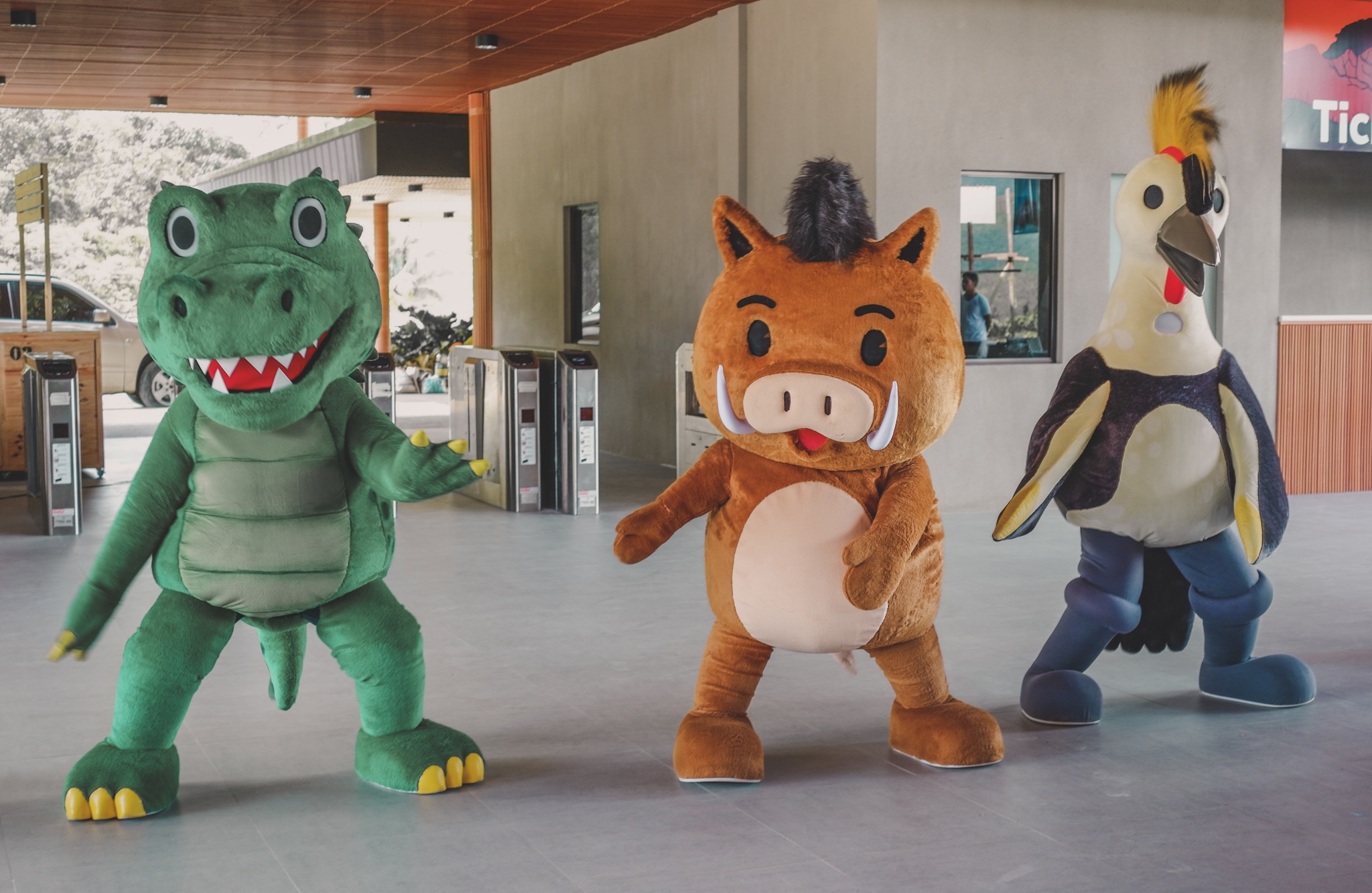 Last February 20th, I was invited to experience Cebu Safari together with Cebu's media community and tour operators. We arrived at the venue just before noon time, and we were welcomed by Cebu Safari's mascots- Bayani (a Philippine Salt Water Crocodile), Andres (a Visayan Warty Pig), and Amihan (an African Crown Crane) at the Welcome Pavilion. We were then briefed of the do's and don'ts, as well as what to expect inside the safari. Since Cebu Safari is huge, guests can ride trams to bring them to different parts of the park.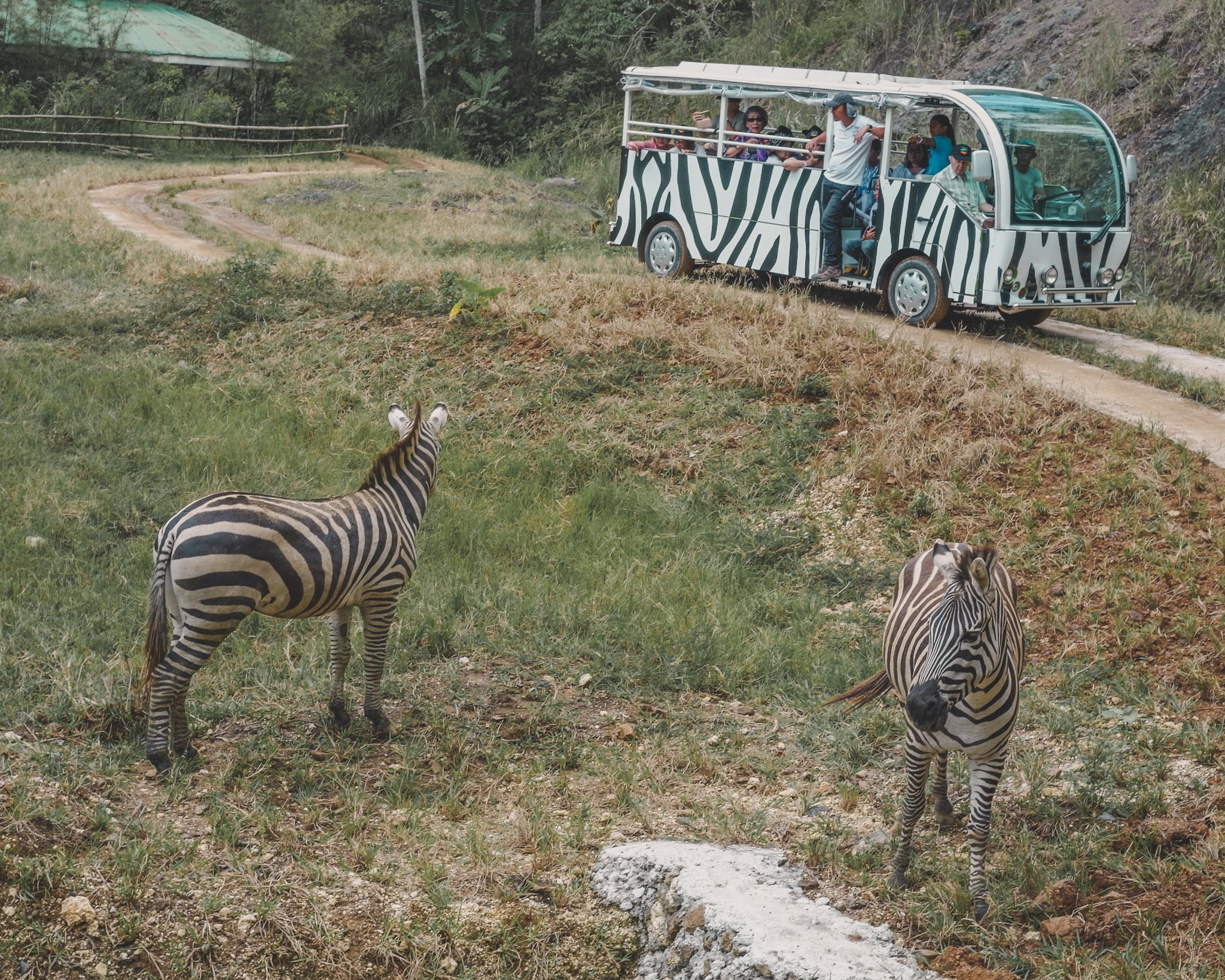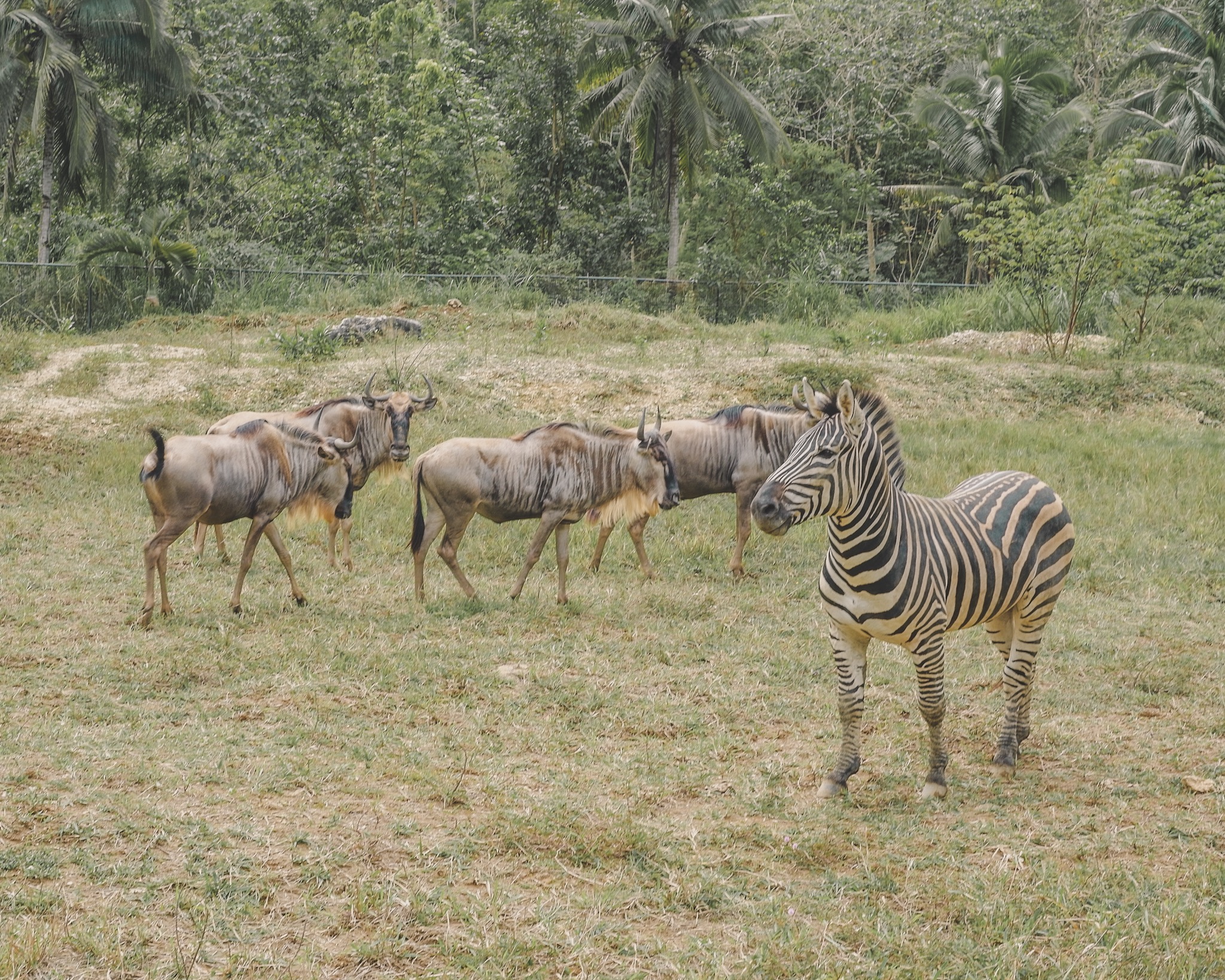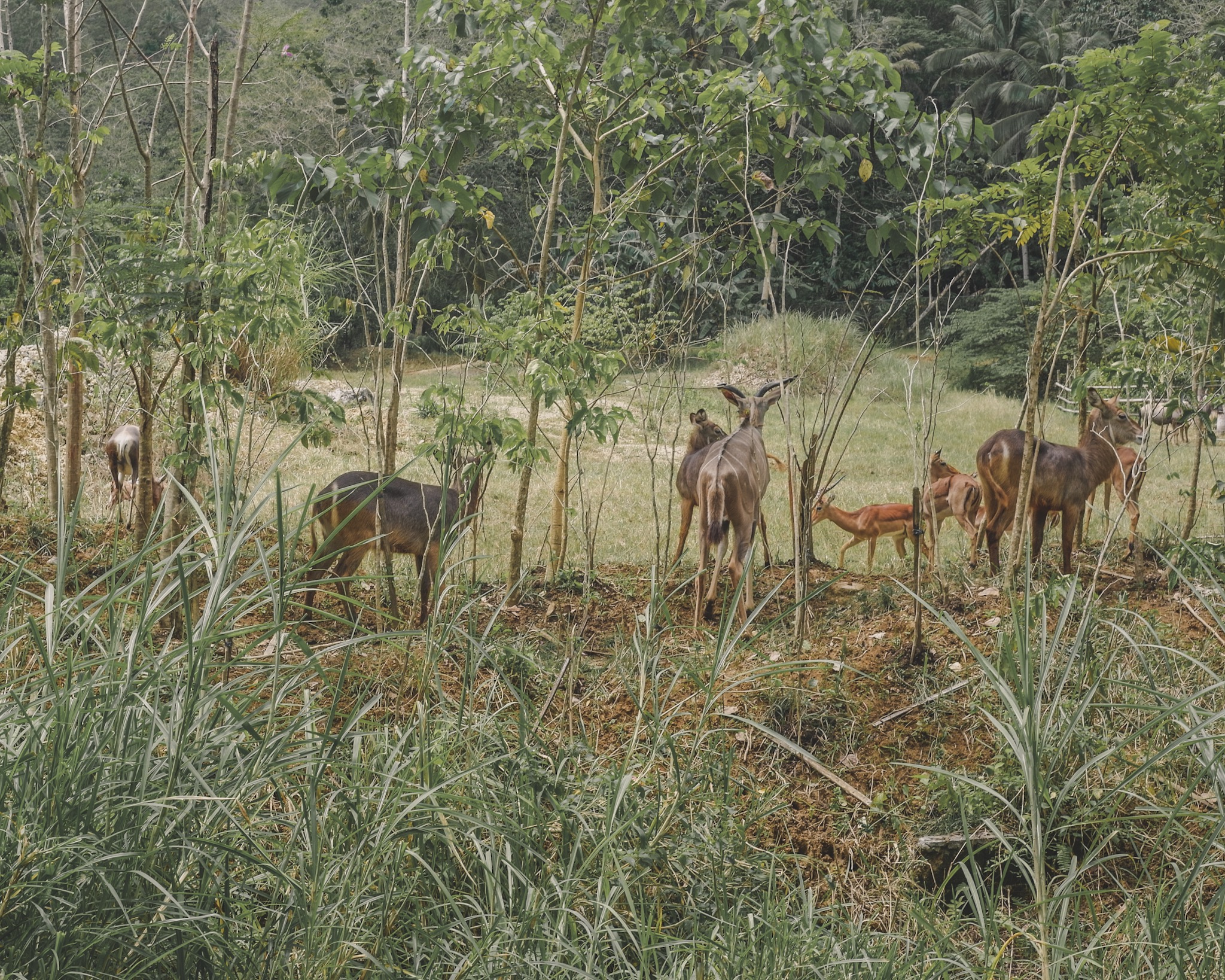 We started our adventure at the African Savanna, the first of its kind in the country. Inside the African Savanna, you will be able to see zebras, wildebeest,waterbucks, and helmeted guinea fowls roaming freely. It's really nice to see animals in an open environment living freely with other animals.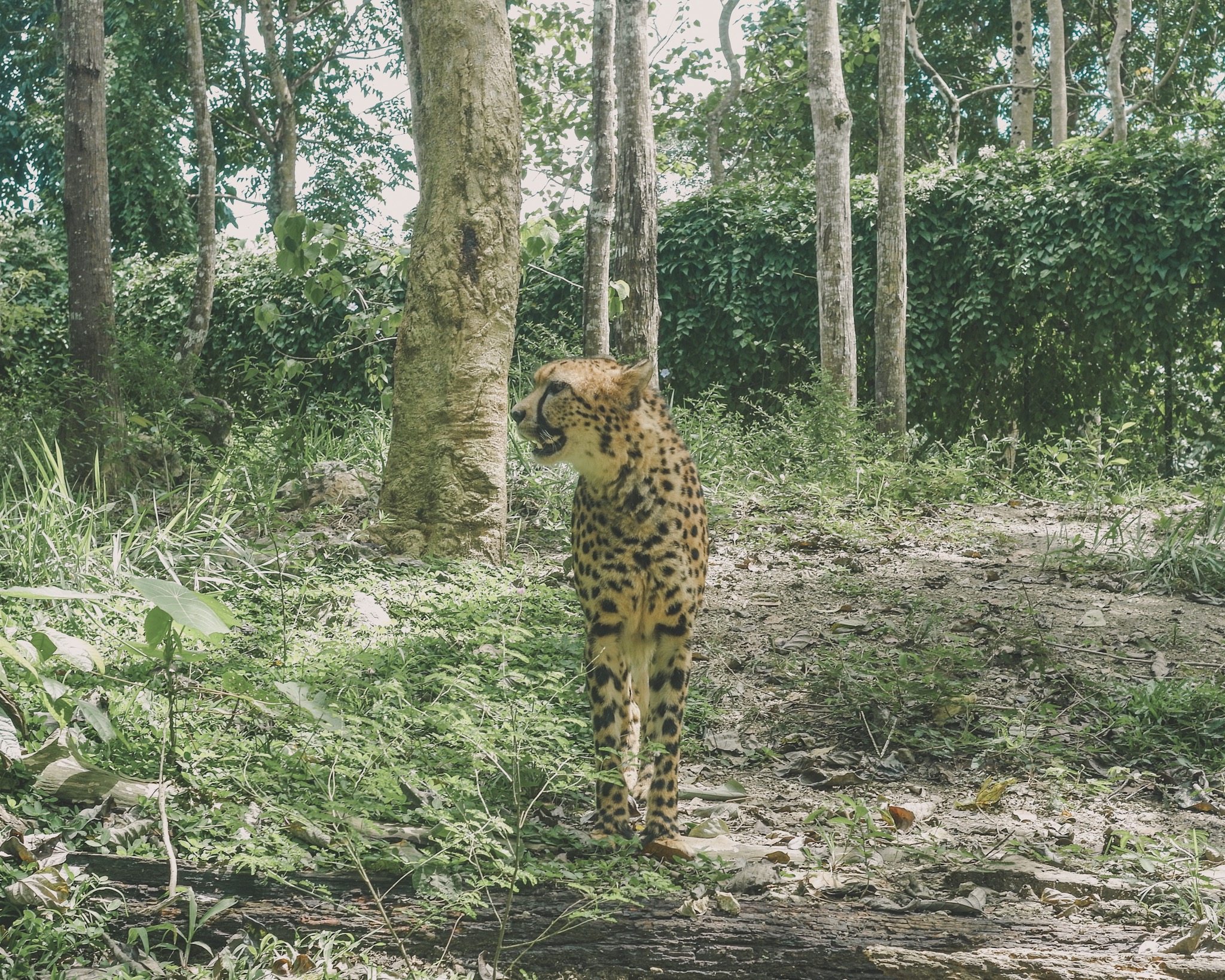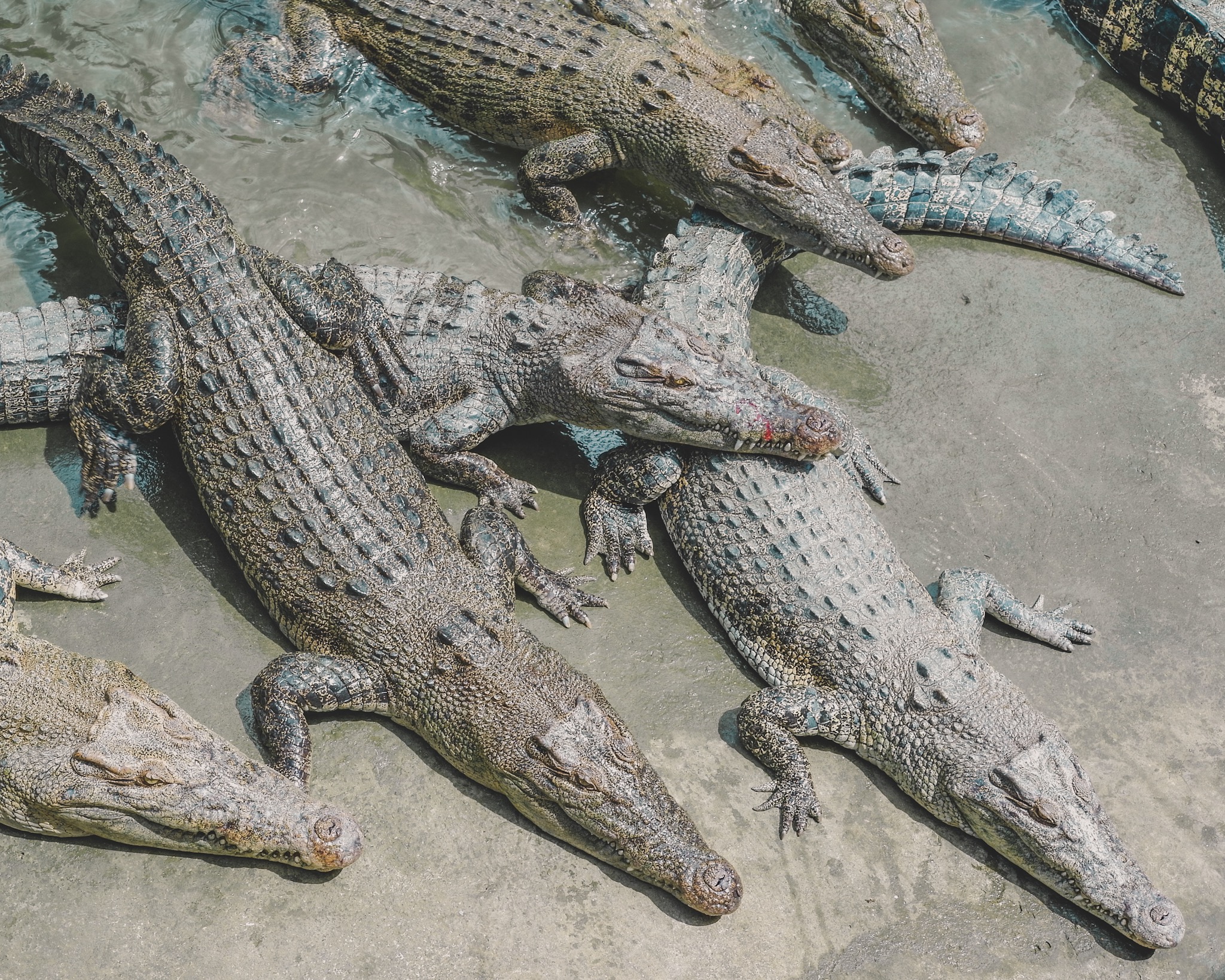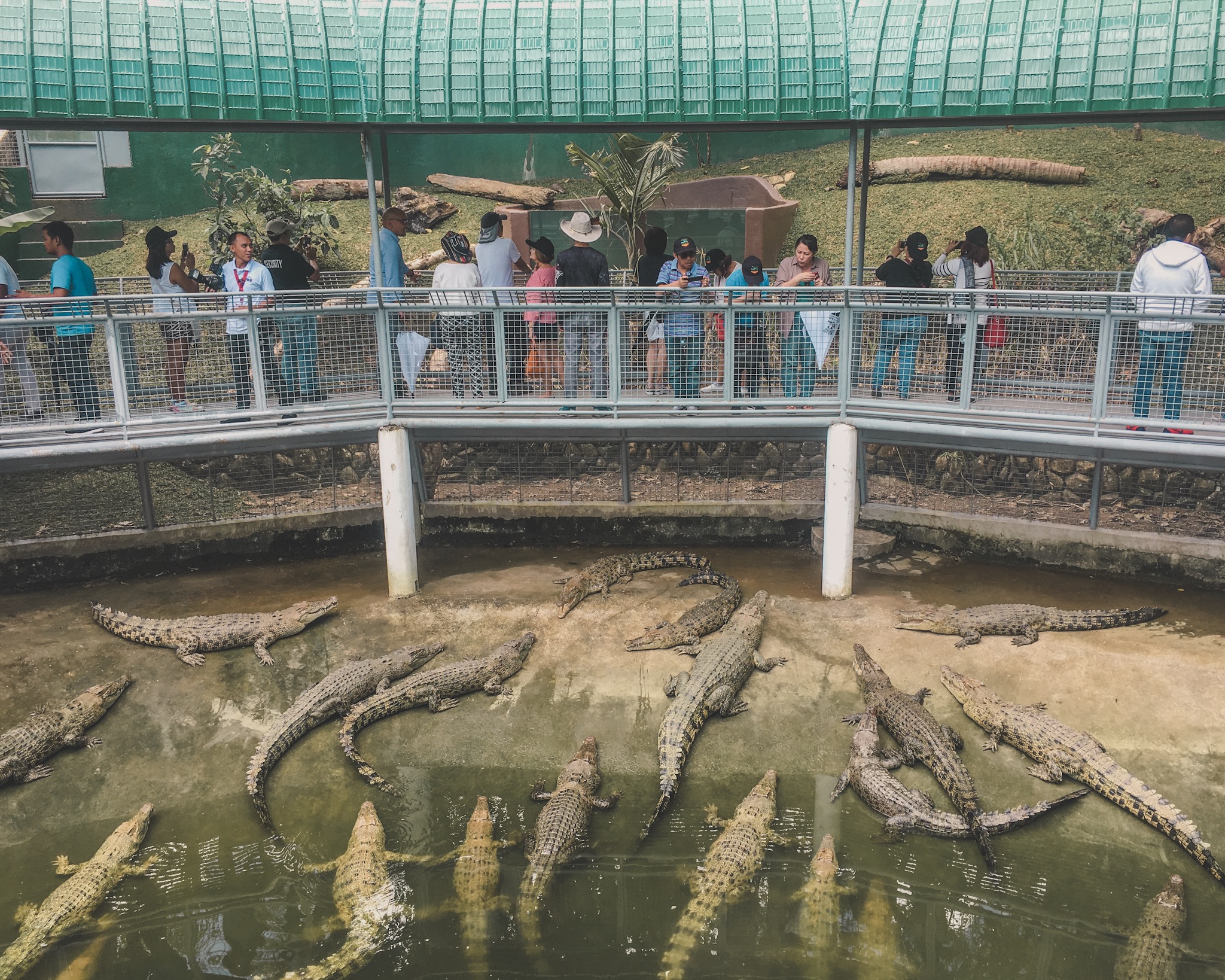 Just near the African Savanna, you will also be able to see otters, crocodiles, cheetahs, and sulcata tortoises.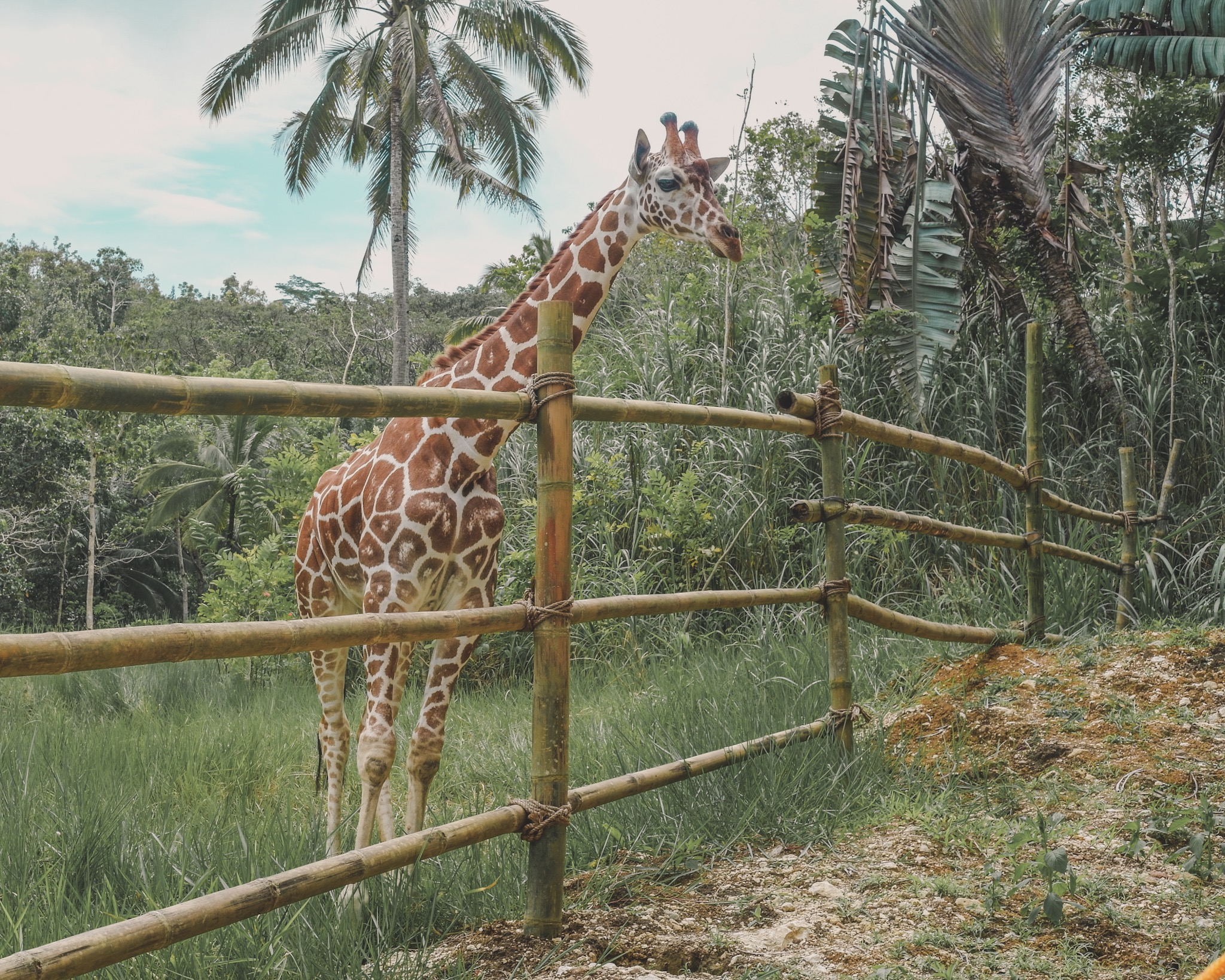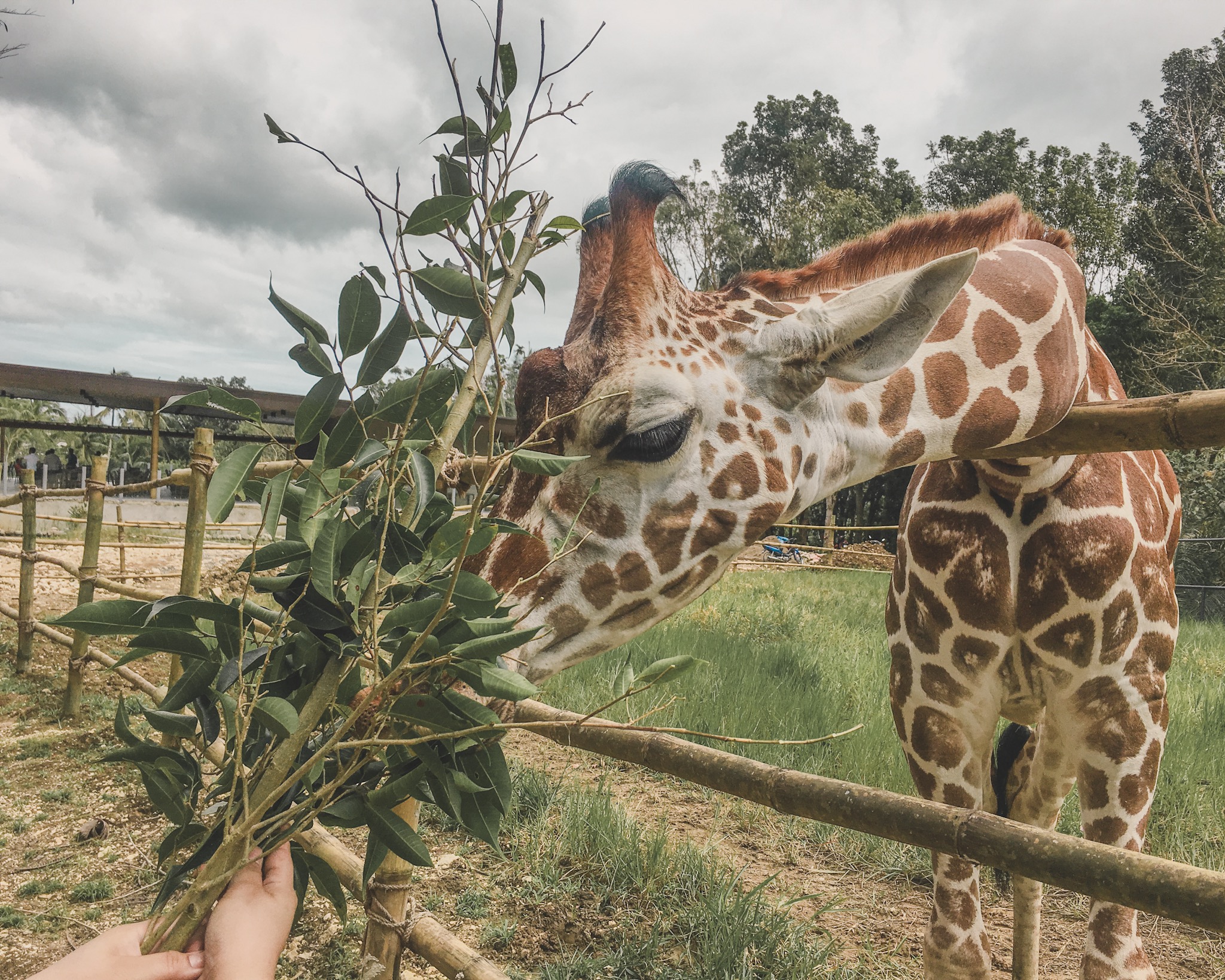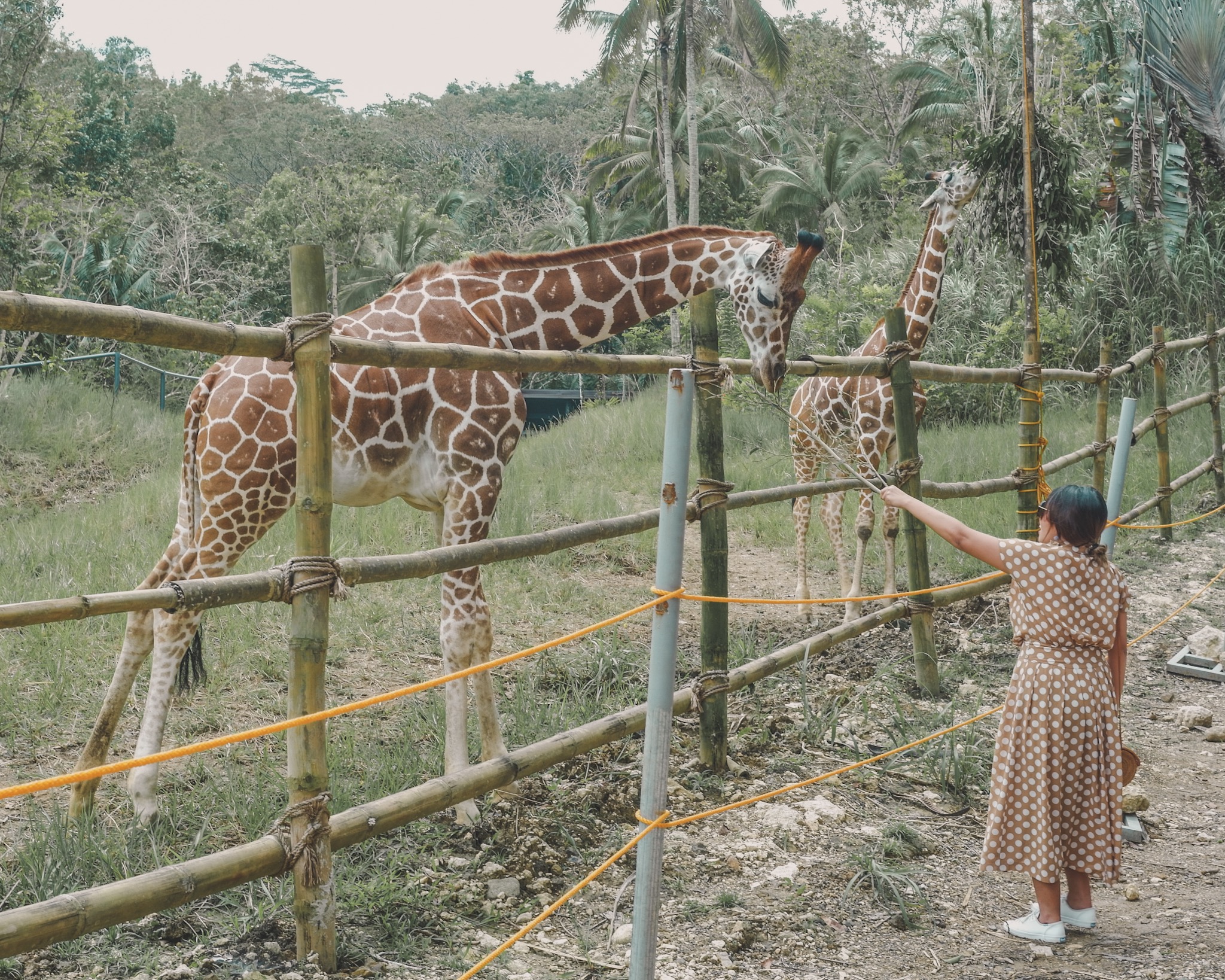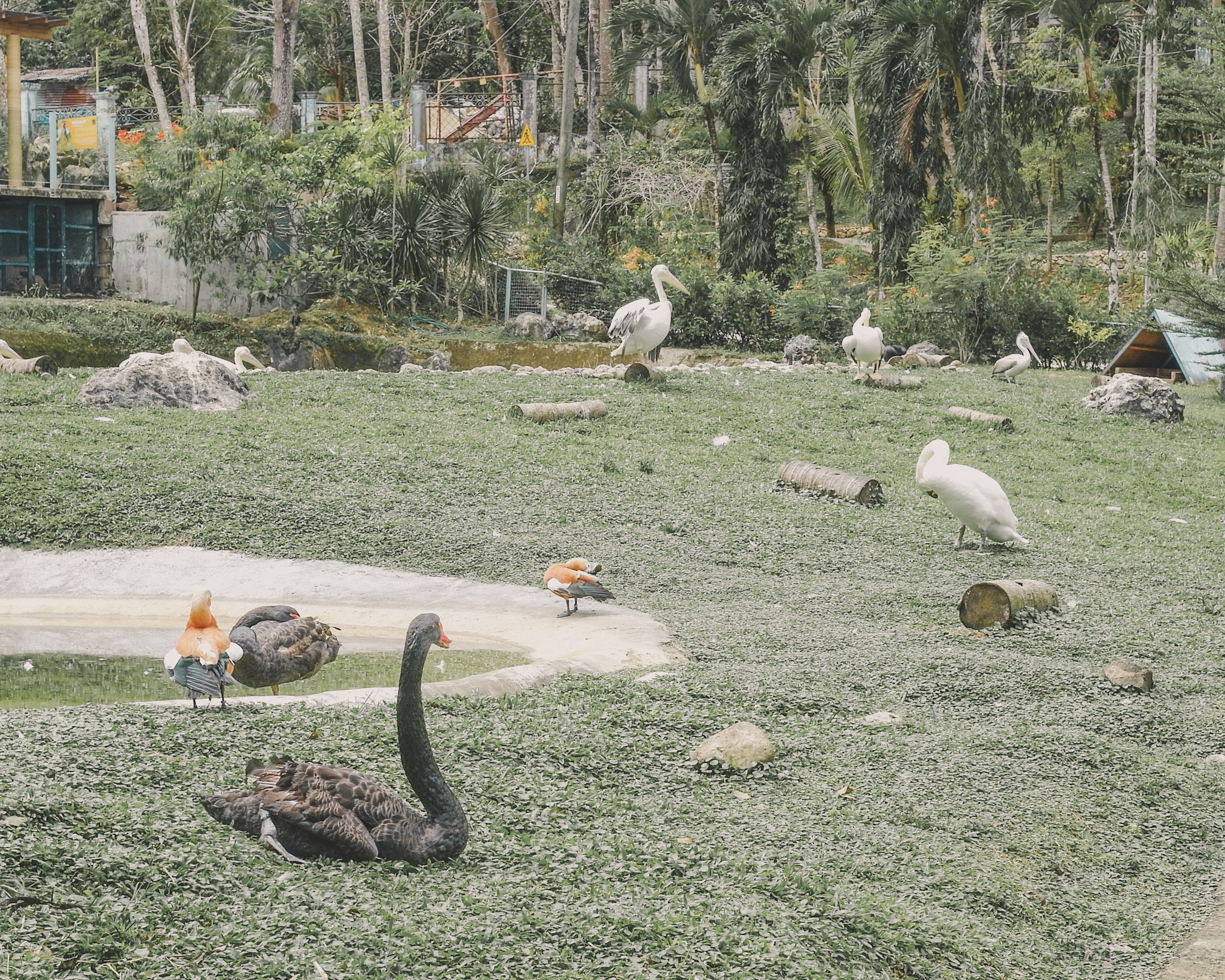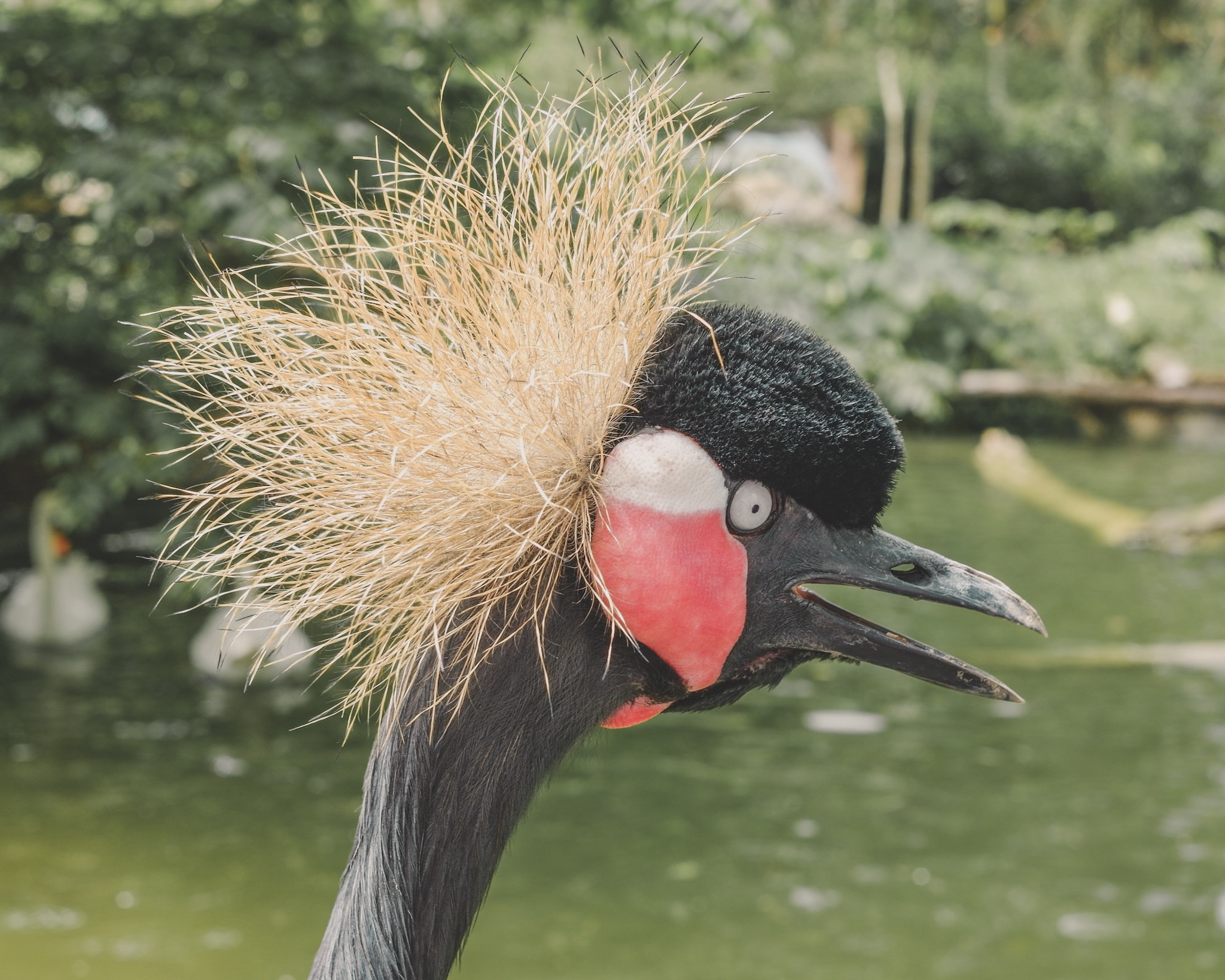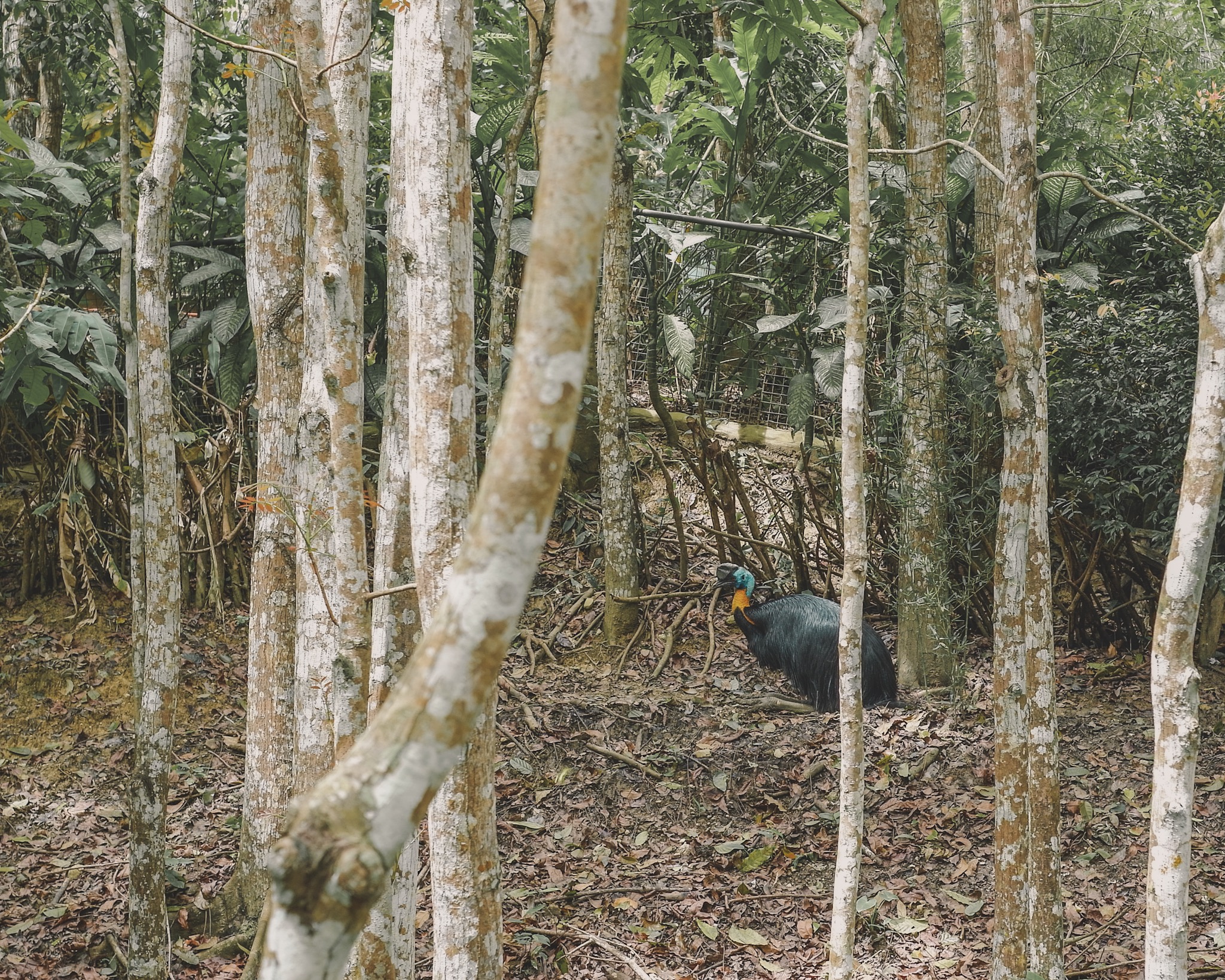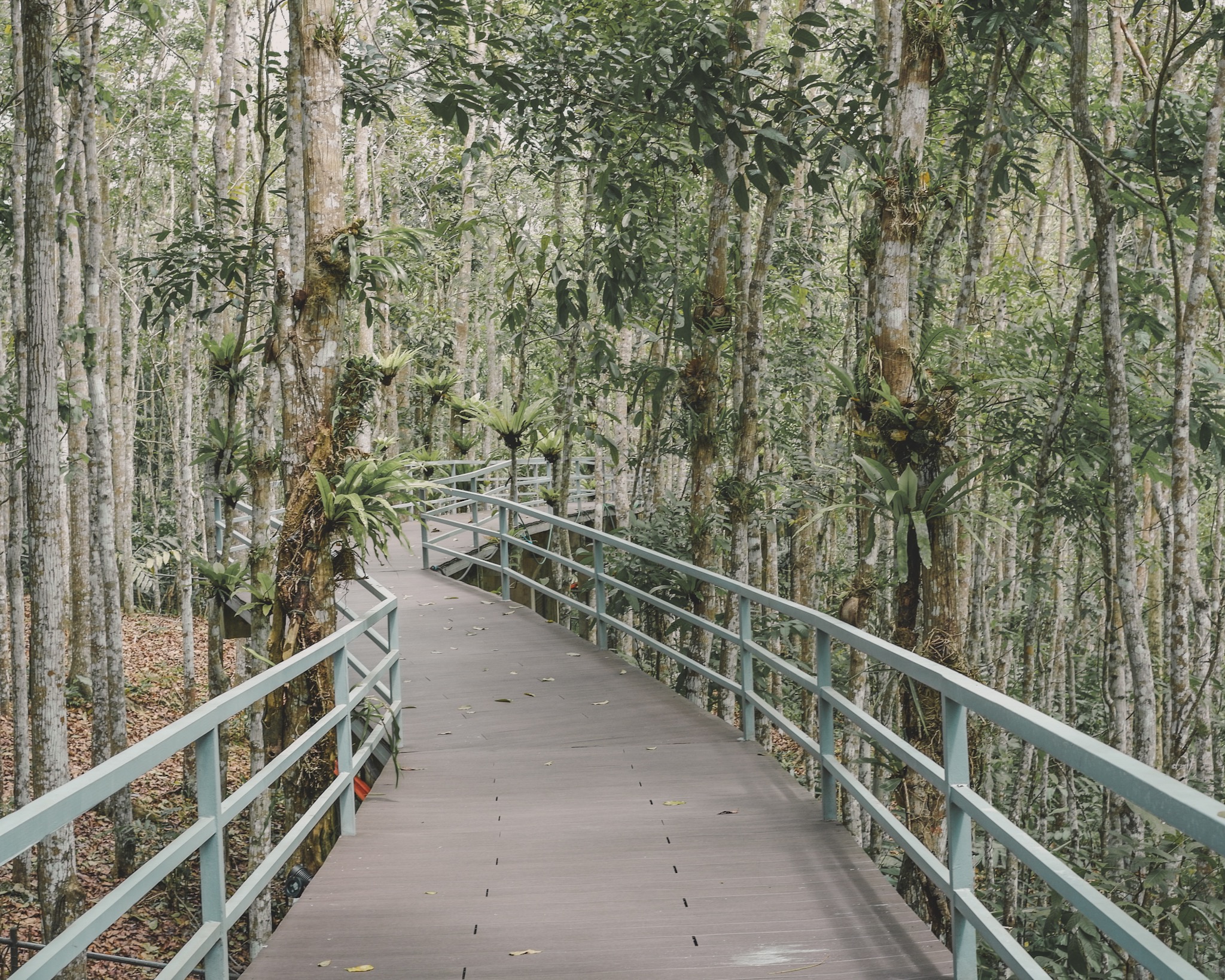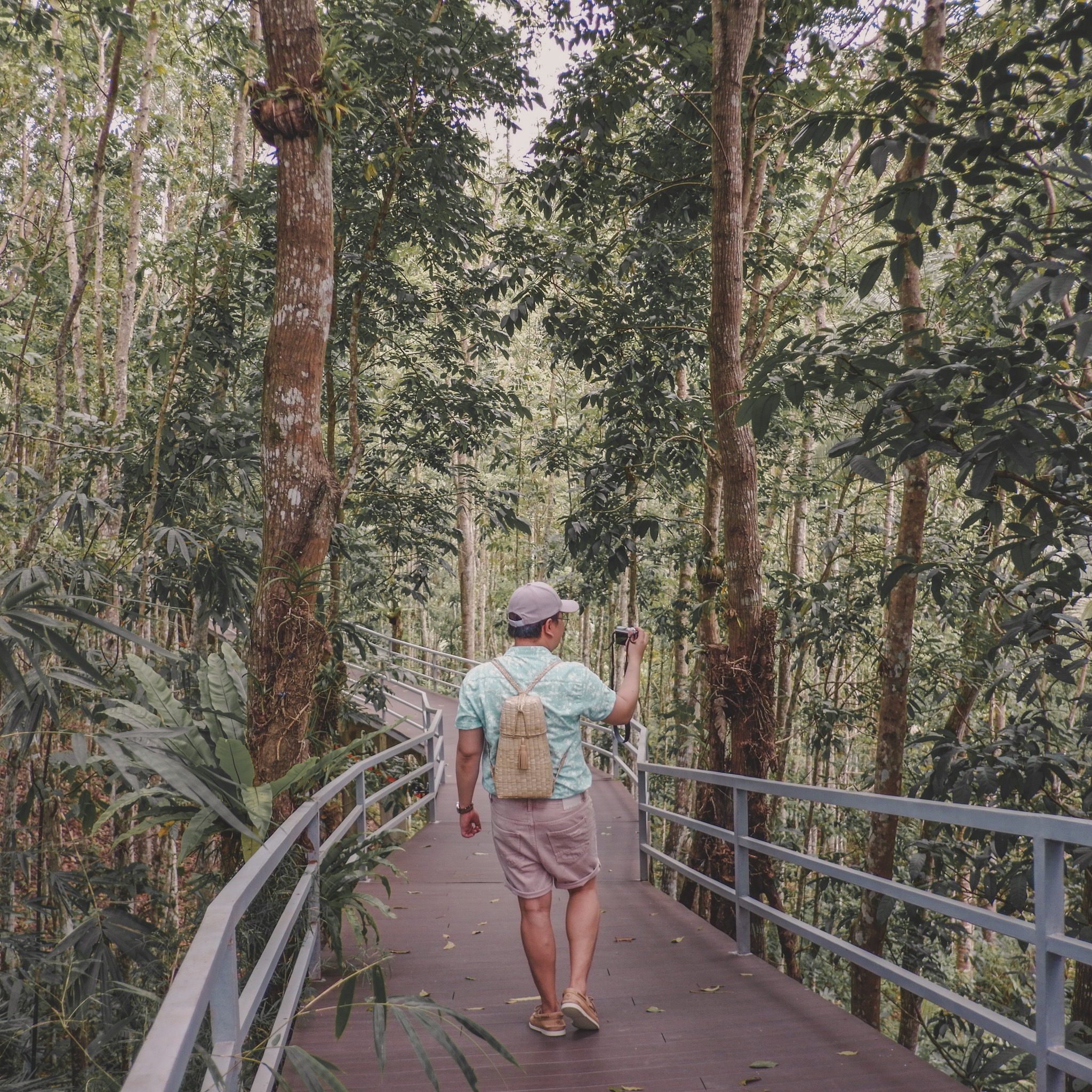 Our next stop was the Safari Outpost. Here, we were able to feed giraffes, and see meerkats, swans, pelicans and crowned cranes. We then walked through the Canopy Trail and I was able to see a huge crocodile resting underwater, and the amazing cassowaries. The Canopy Trail is also a perfect spot to shoot those OOTD photos.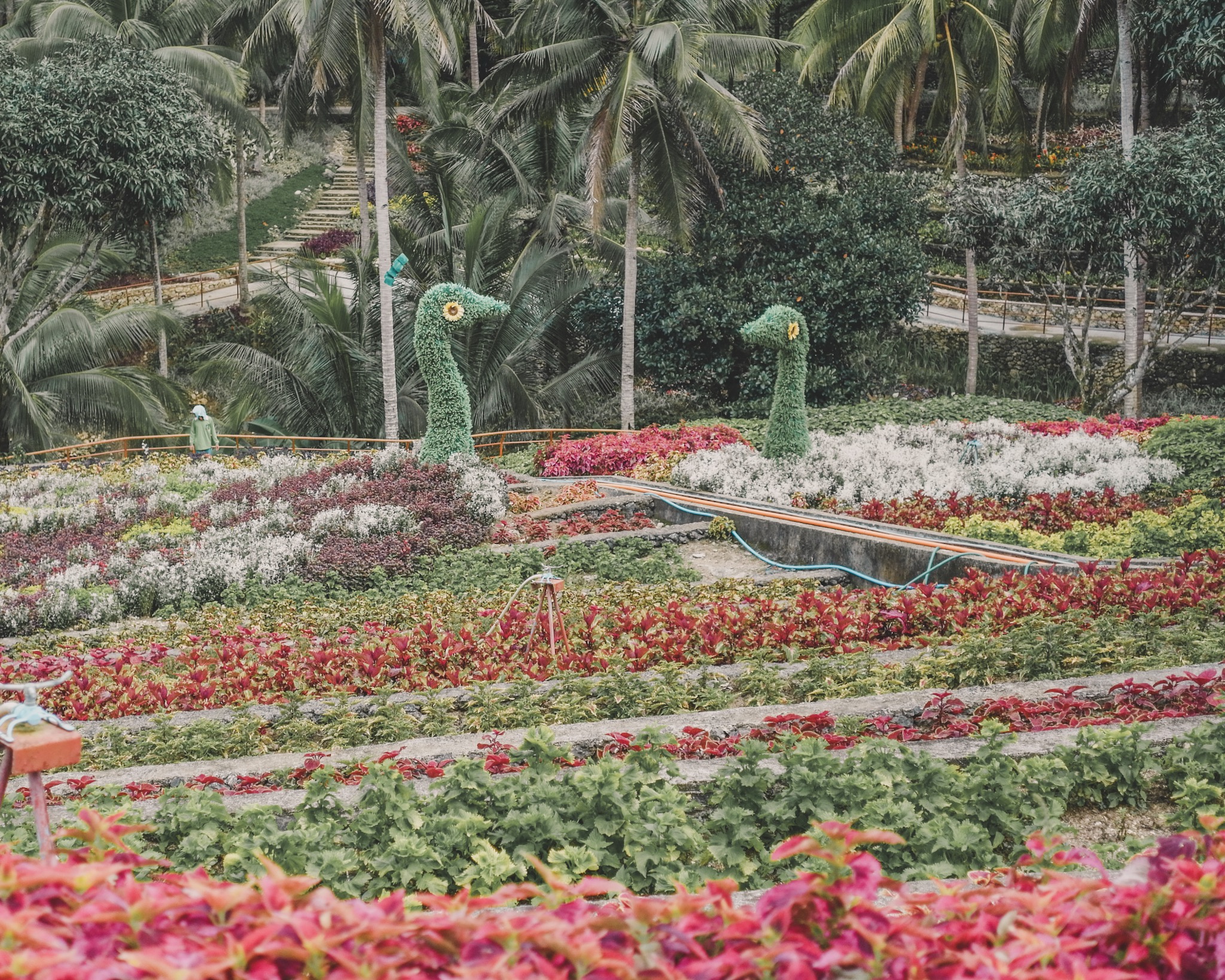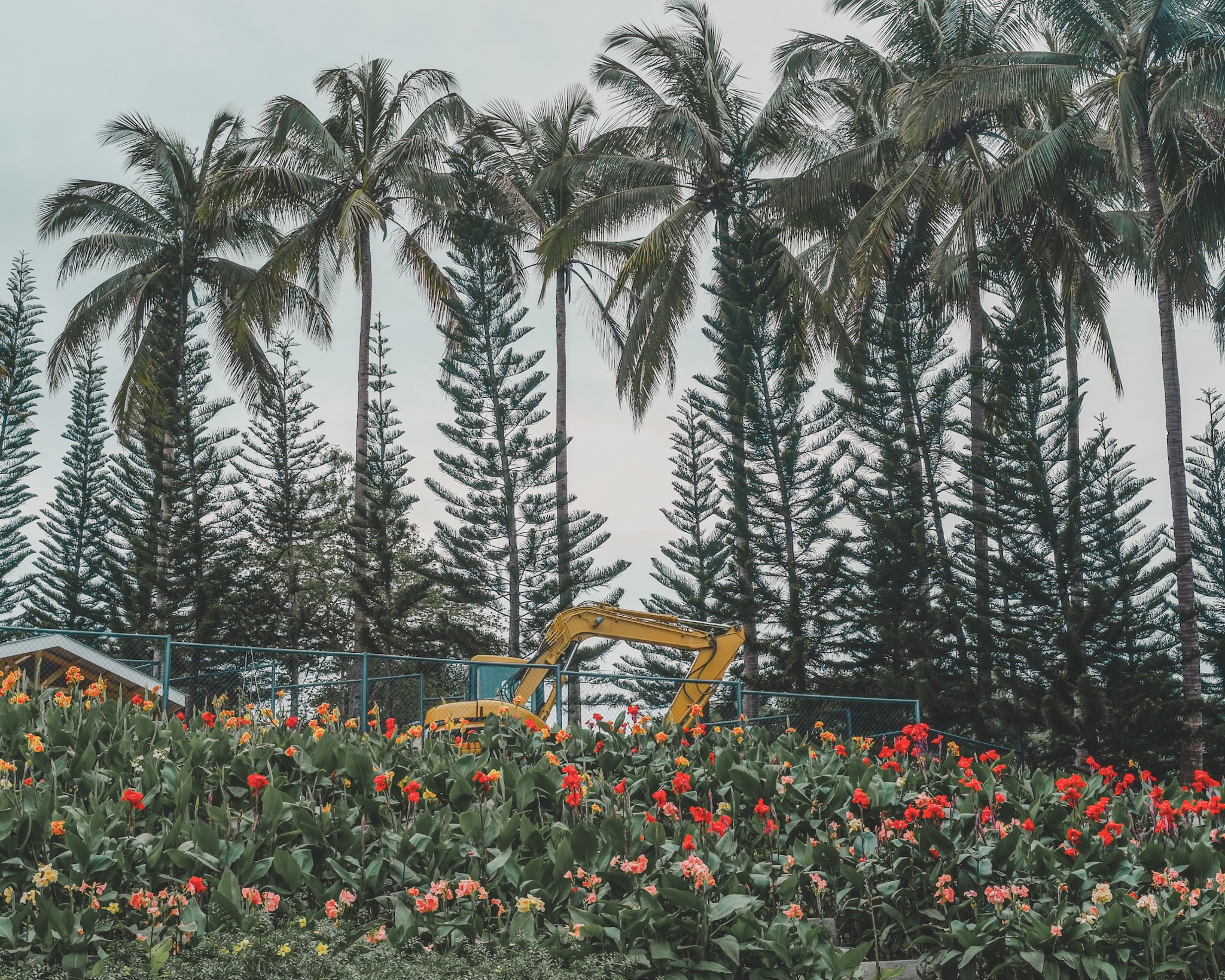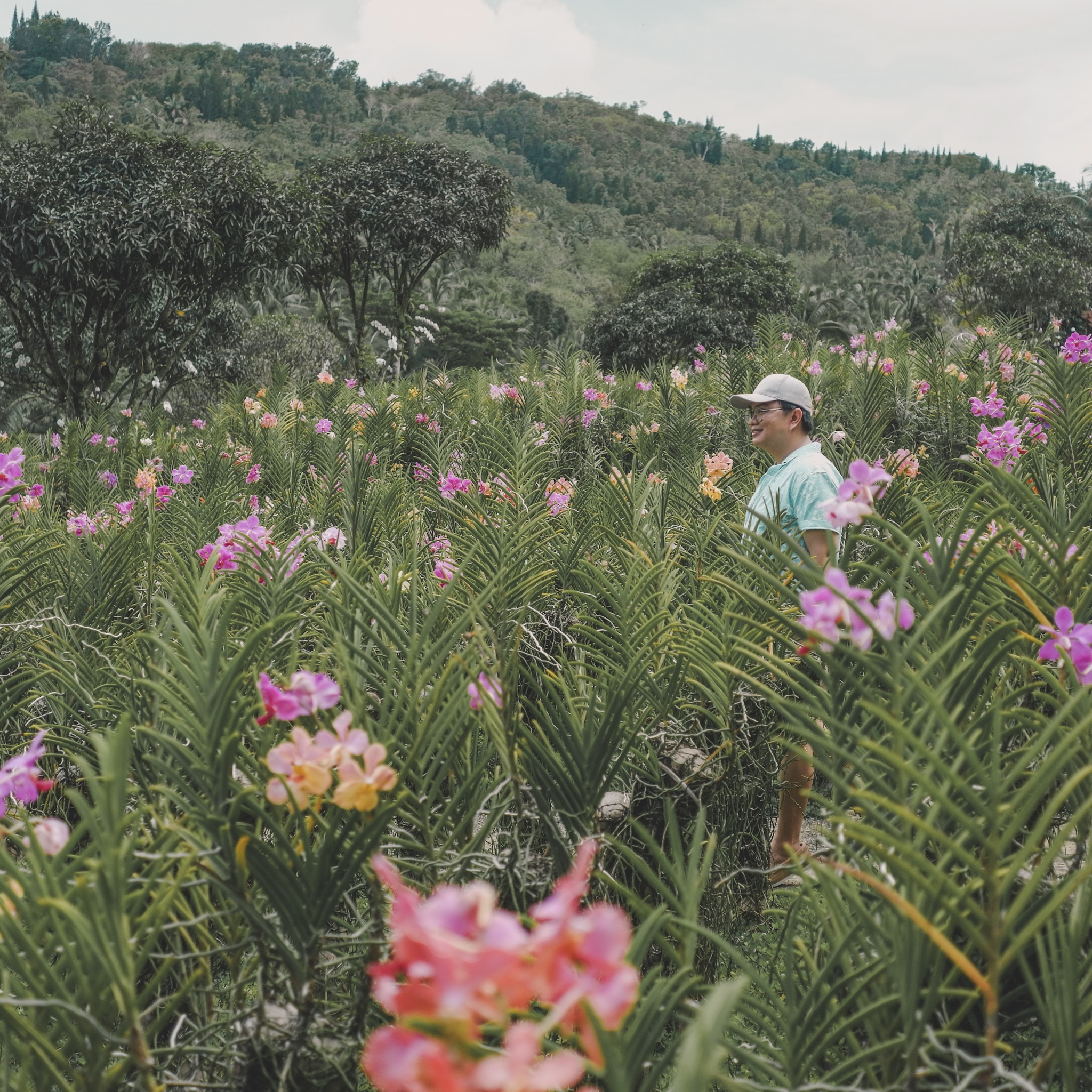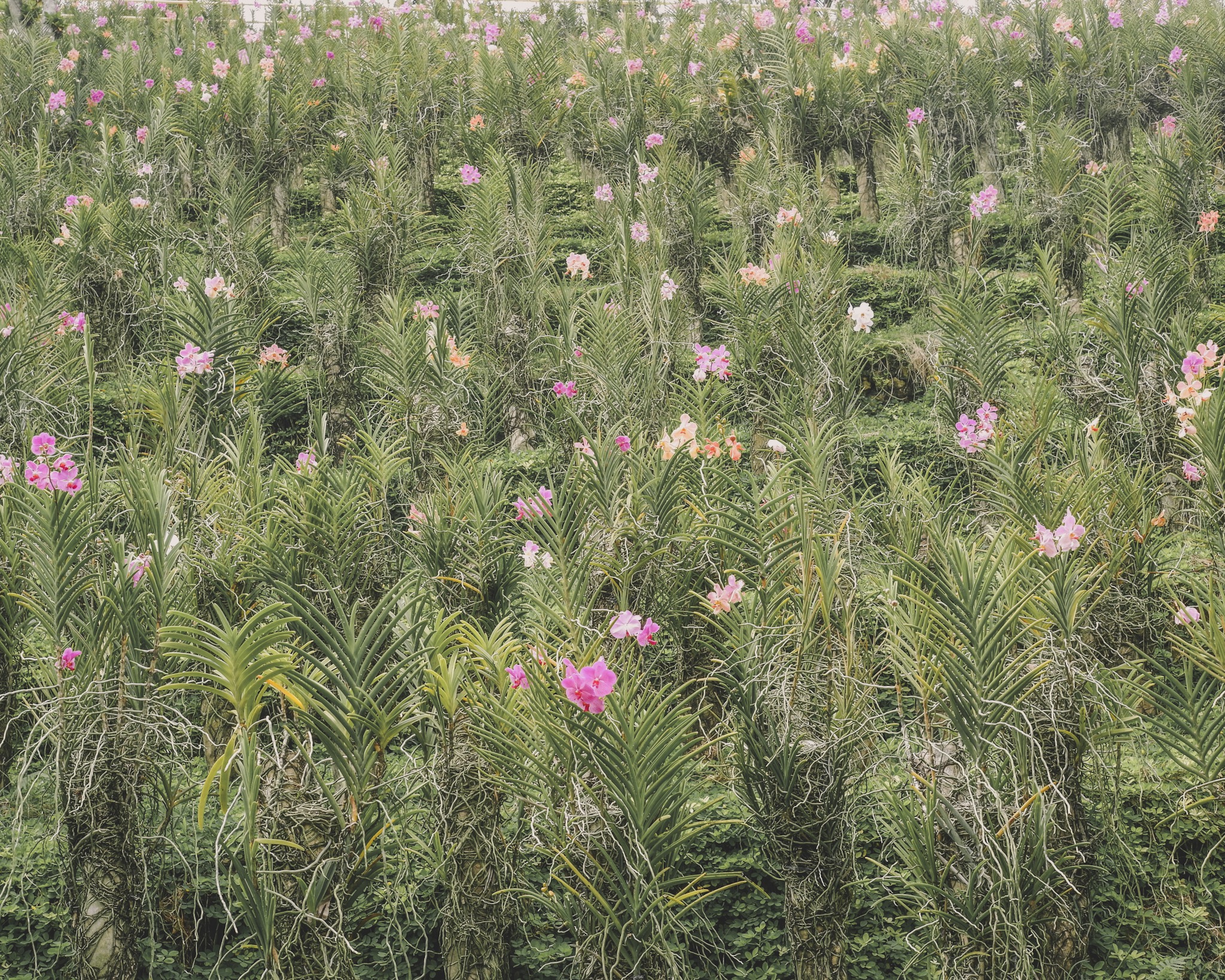 It's already lunch time and we're getting hungry, good thing our next stop was at Michel's Pavilion where lunch was served. The pavilion has an overlooking view of Michel's Garden where various plants and flowers were planted. Michel's Garden also features a flora walking trail that displays 1 million different variations of orchids. The orchids are part of Senyorito's 30-year old orchid collection.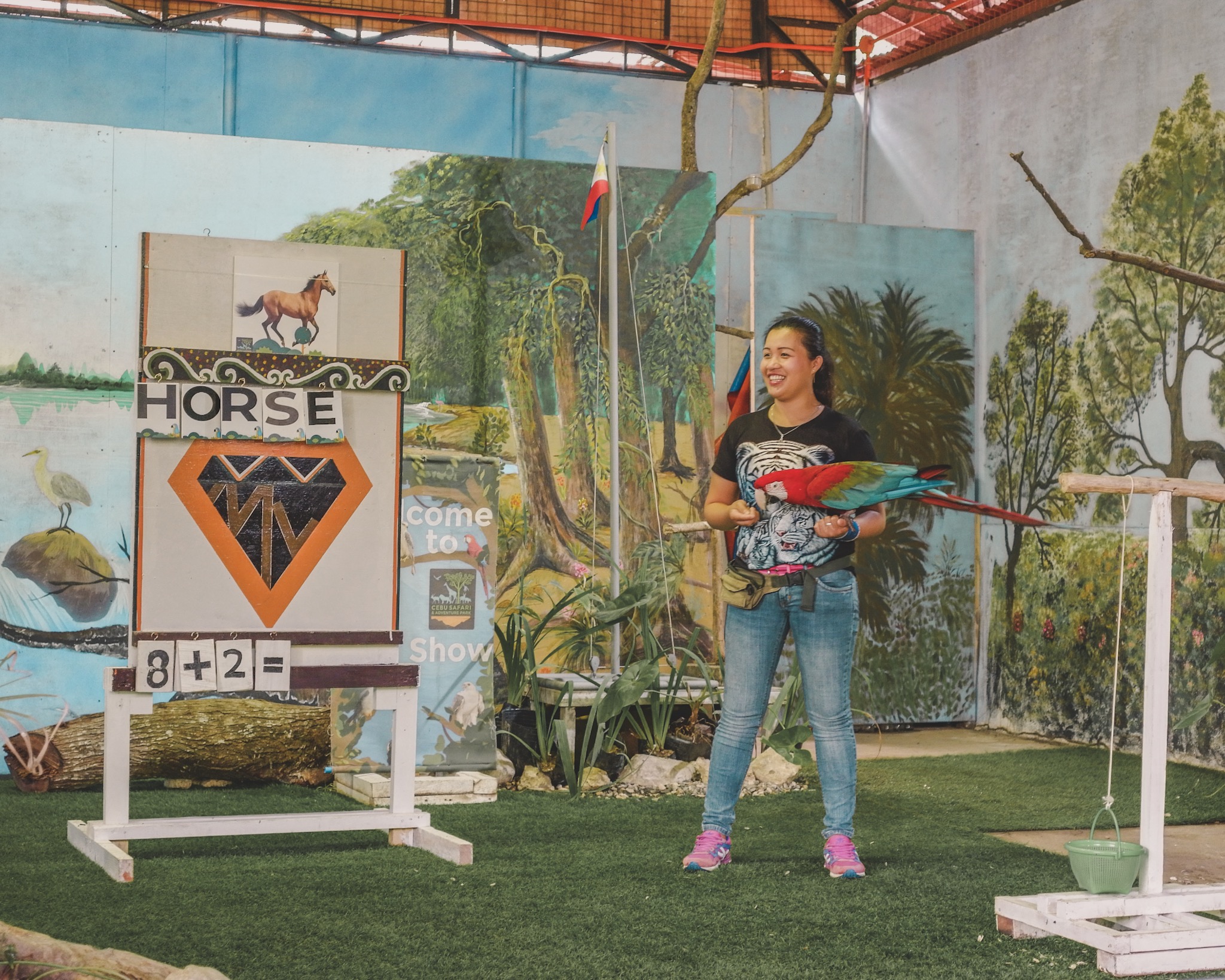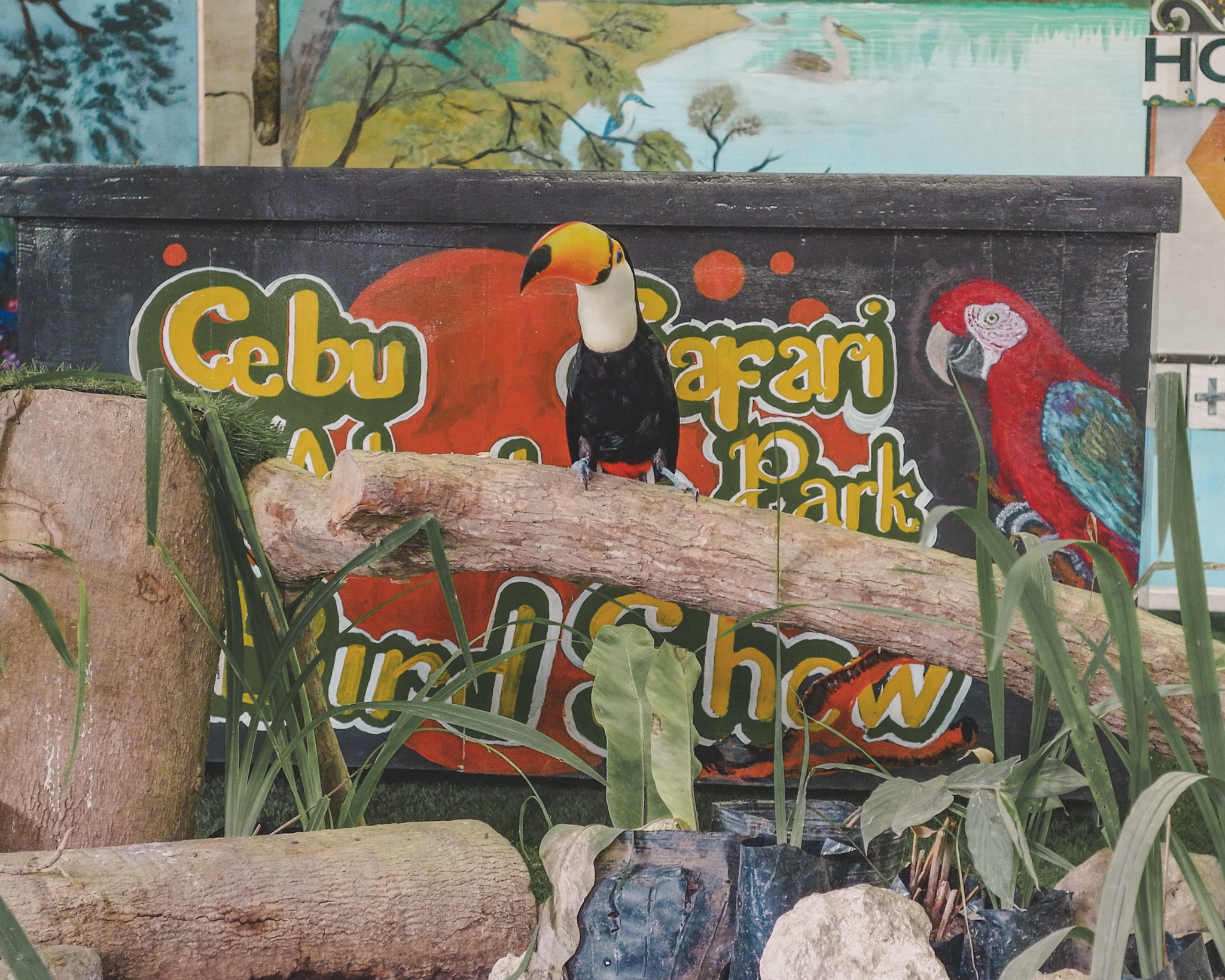 After lunch, we were treated to a bird show. It's amazing how these birds were trained to do some tricks and entertain guests. Soon, guests will be able to watch this show at the Safari Stadium once it's completed.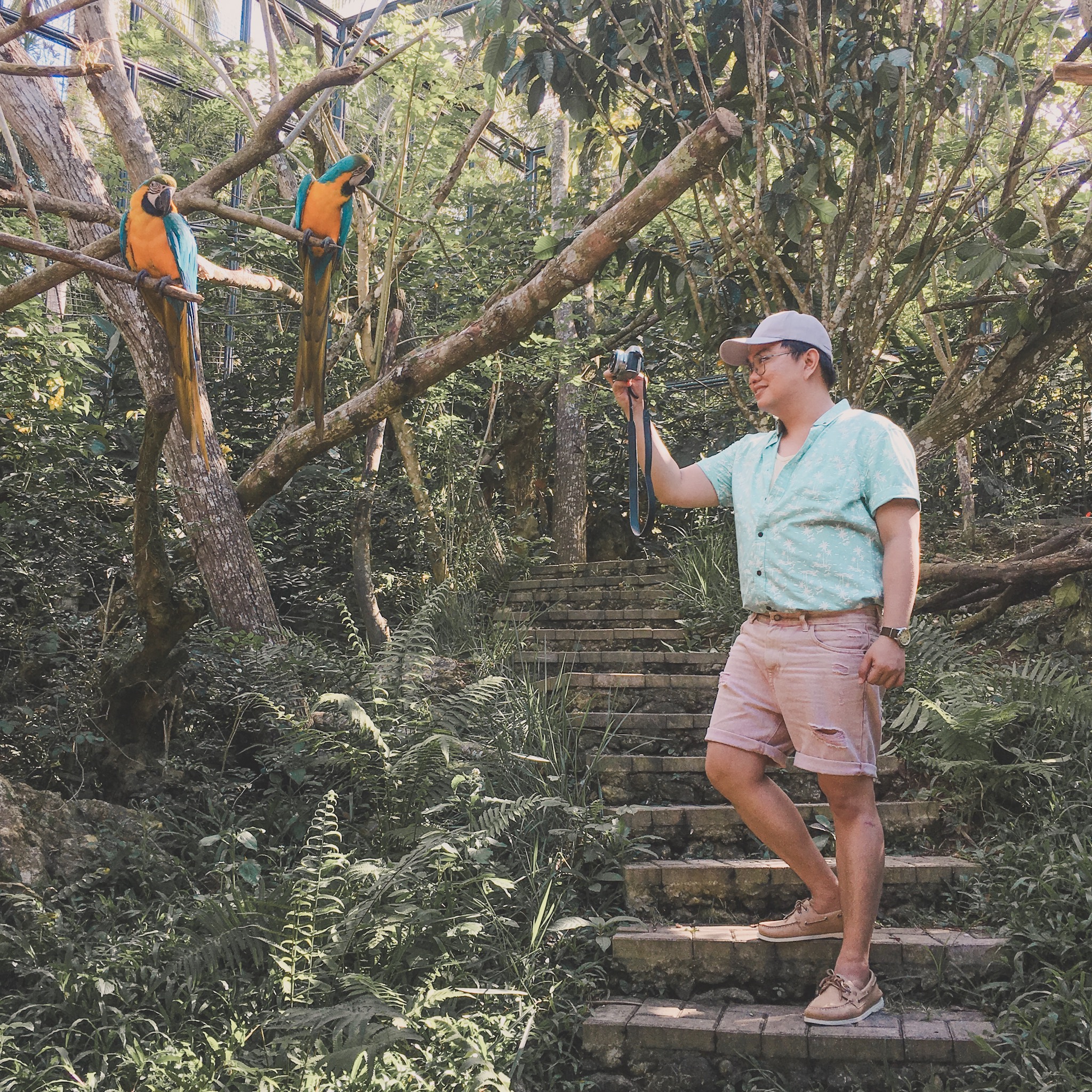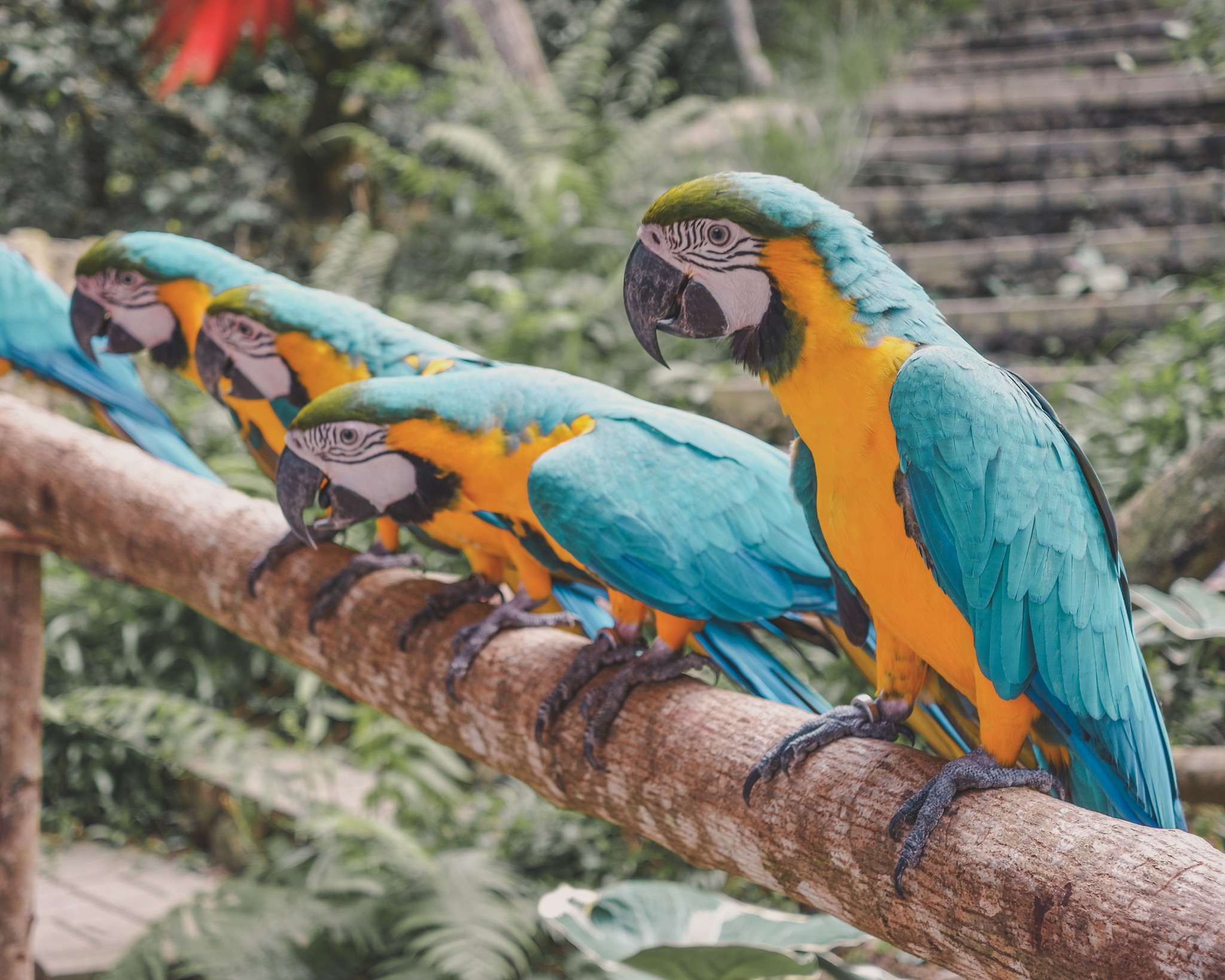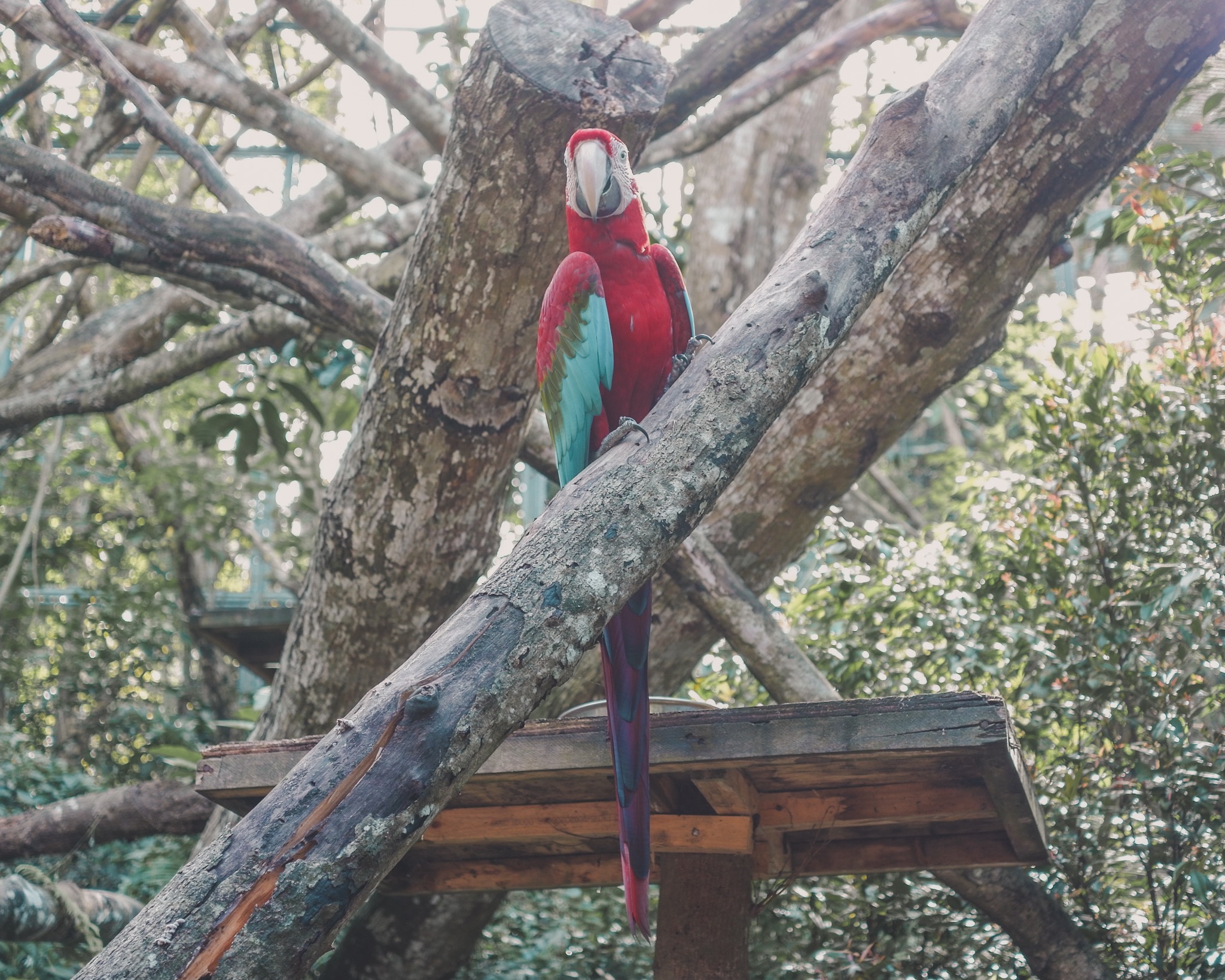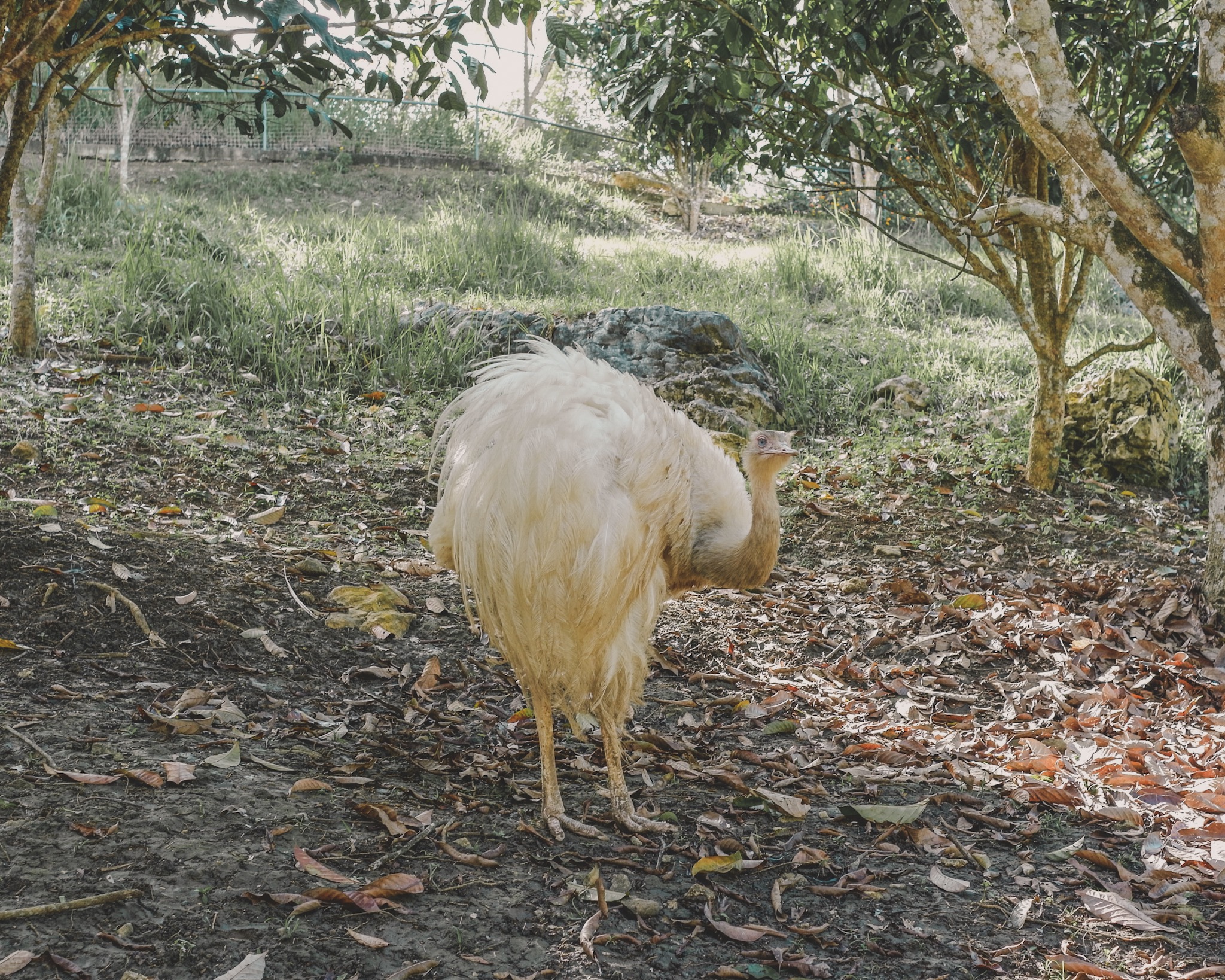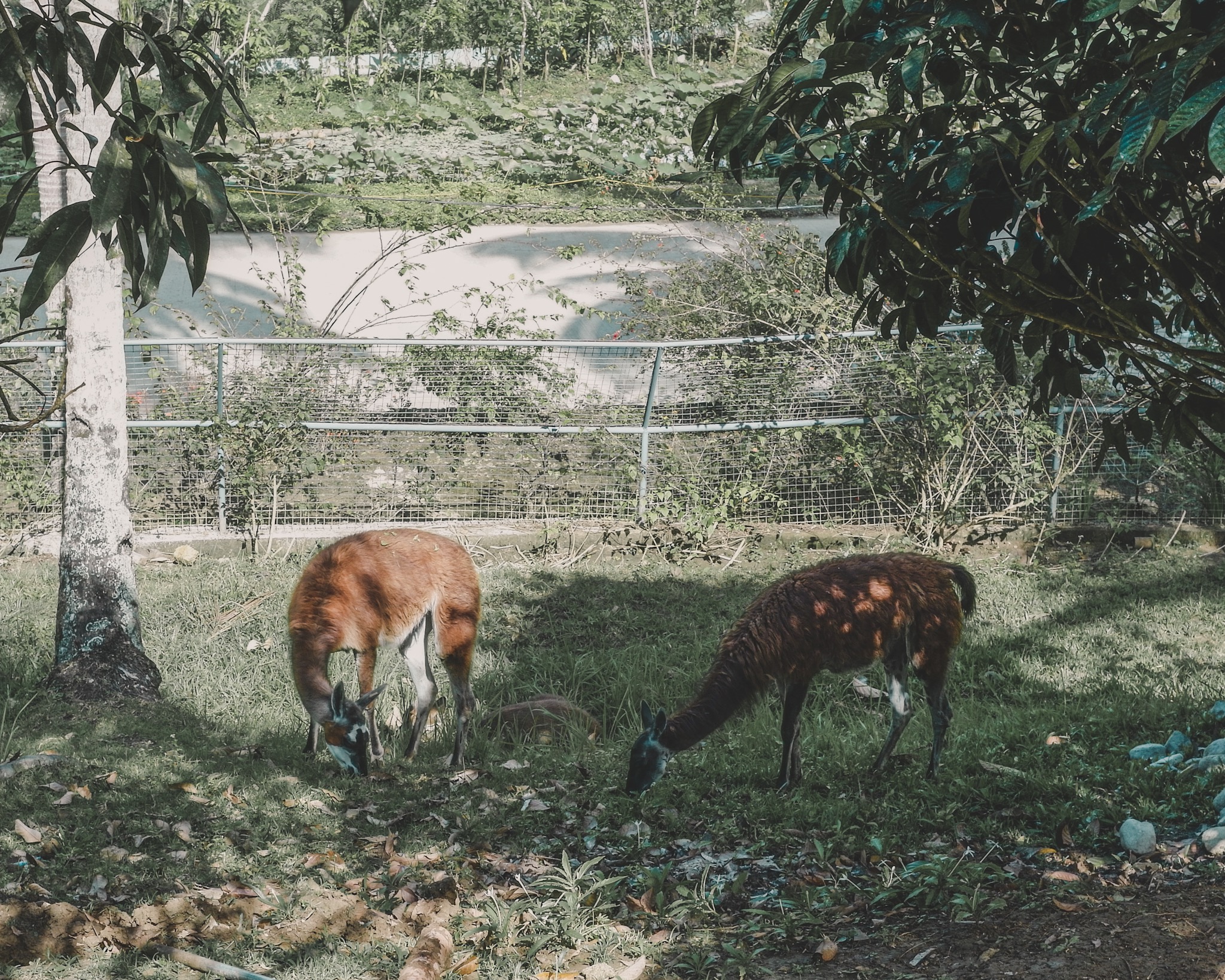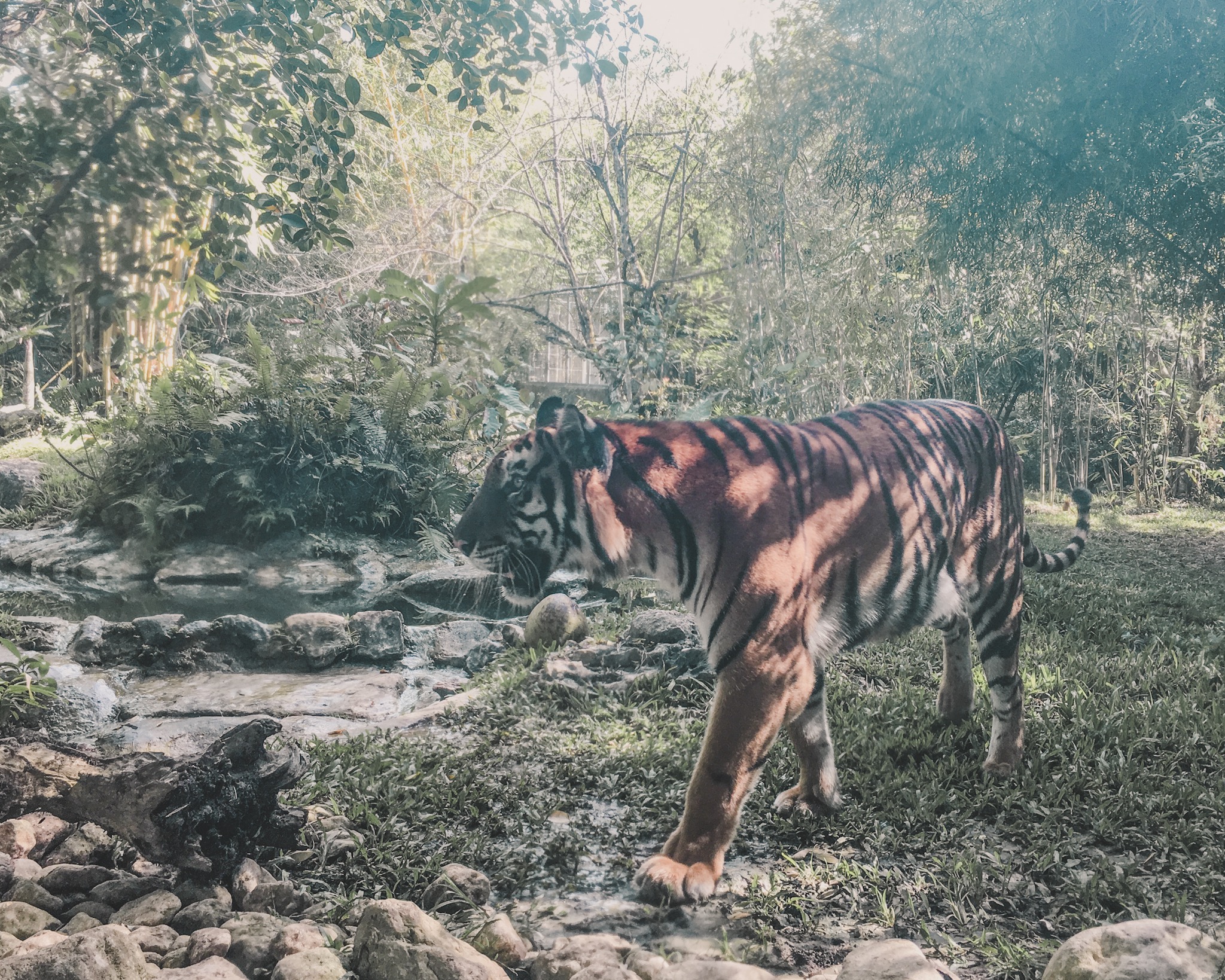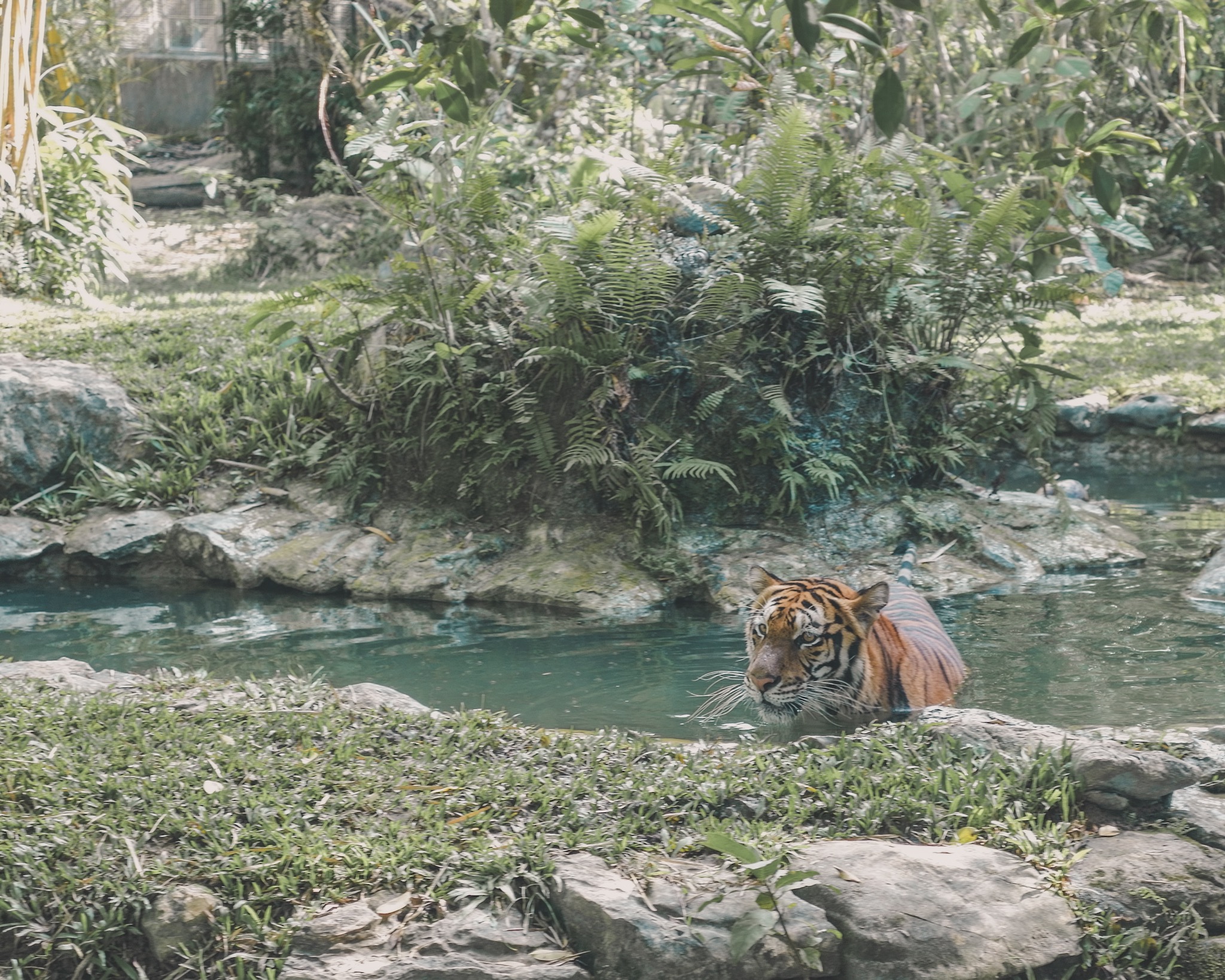 We spent the rest of the afternoon viewing and interacting with other animals. I really enjoyed feeding the Macaw's at the Macaw Aviary, and seeing tigers play in water at the Tiger's Turf. We were also able to see some monkey, capybara, llama, rheas and deer.
I'm not really a fan of zoos but Cebu Safari was an exemption since the animals can roam freely and you can really see that they are enjoying at their new home. There are currently more than a thousand animals at Cebu Safari. The management assured that all animals are well taken cared off by their 200 plus staff and vets.
More attractions and activities will soon be added to the park. The management is also building a hotel for guests who want to stay overnight.
Cebu Safari is currently on their soft opening and they're only open on weekends. Please note that mobile network signal is currently limited to some areas around the park.
Tips When Visiting Cebu Safari and Adventure Park
It's a 170 hectare property, and touring around involves lots of walking so wear those comfy shoes and clothes
Protect your skin by applying sunblock, bringing an umbrella or wearing a hat
Selfie sticks are not allowed
Cebu Safari opens at 8am and closes at 5pm. Be early so that you can maximize your day inside the park.
Petting and feeding of animals is not allowed except for designated areas where you can do so.
Picking of plants and flowers is not allowed
Cebu Safari and Adventure Park Tickets
Cebu Safari's current rate is Php800 per head and it already includes a lunch buffet. They are currently operating on Fridays, Saturdays, and Sundays. You may visit their Facebook page for the announcement of preview schedules. Please note that they can only accommodate a limited number of guests per day.
For inquiries and reservation, Cebu Safari's contact number is +63995 835 3460.
How to Get to Cebu Safari and Adventure Park
Cebu Safari and Adventure Park is about two hour's drive from Cebu City. If you are coming from Cebu City, drive up-north to Carmen and make a left turn before Carmen National High School. Cebu Safari is located approximately 8 kilometers from the highway. It is advisable to ride a private vehicle going to Cebu Safari since there are shuttle service available to/from the highway yet. Signs and markers were installed along the road to help you find your way to the safari.
If you are to commute, you may ride a north-bound bus at the Cebu North Bus Terminal in Mandaue City. Ask the driver to drop you off at Carmen Public Market. From there, you may ride a habal-habal to Cebu Safari.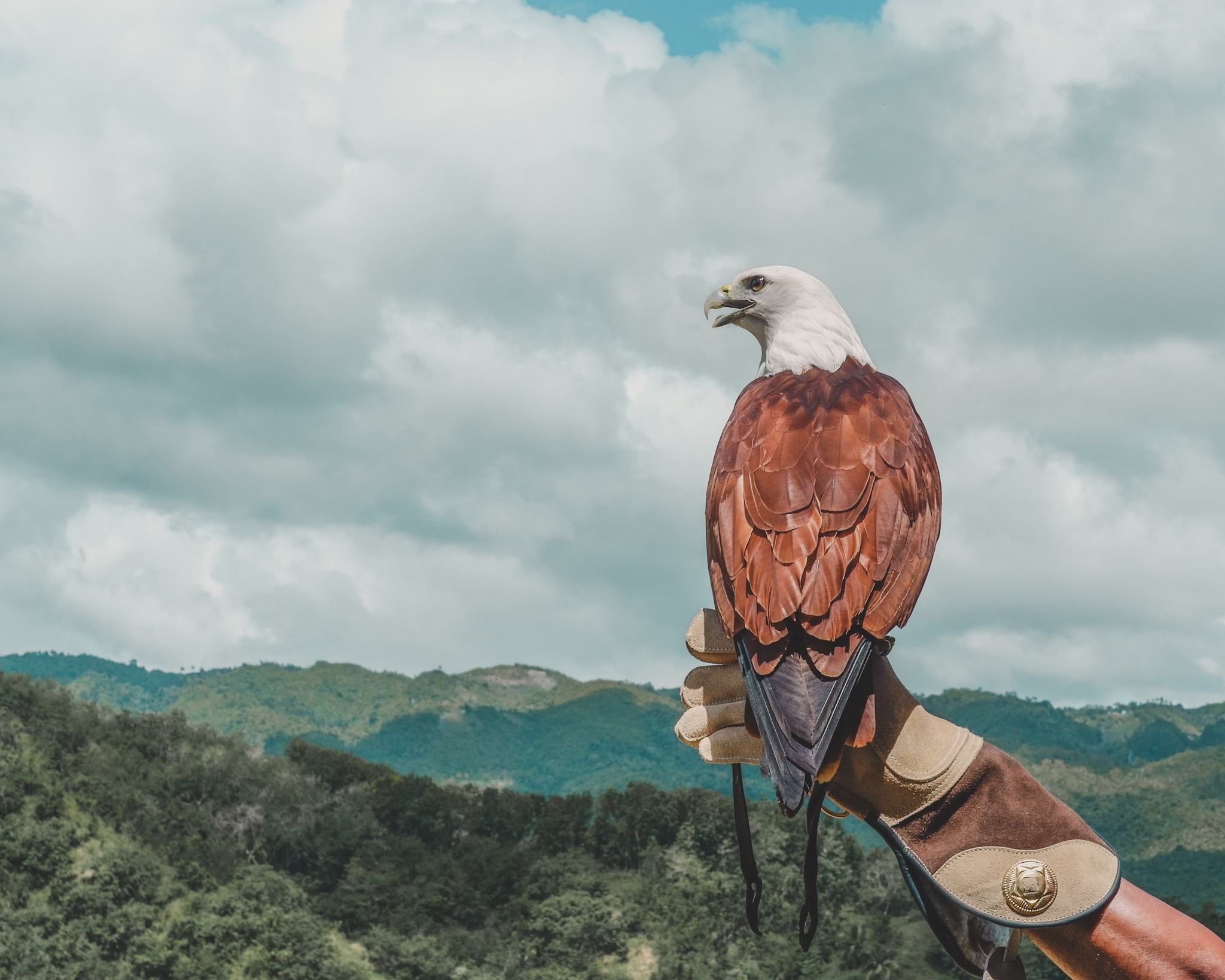 Watch out for the grand opening announcement of Cebu Safari and Adventure Park on their social media accounts. You may contact them at +63995 835 3460 or email them at sales@cebusafari.ph for inquiries.